4AD announces reissues of Cocteau Twins' Garlands and Victorialand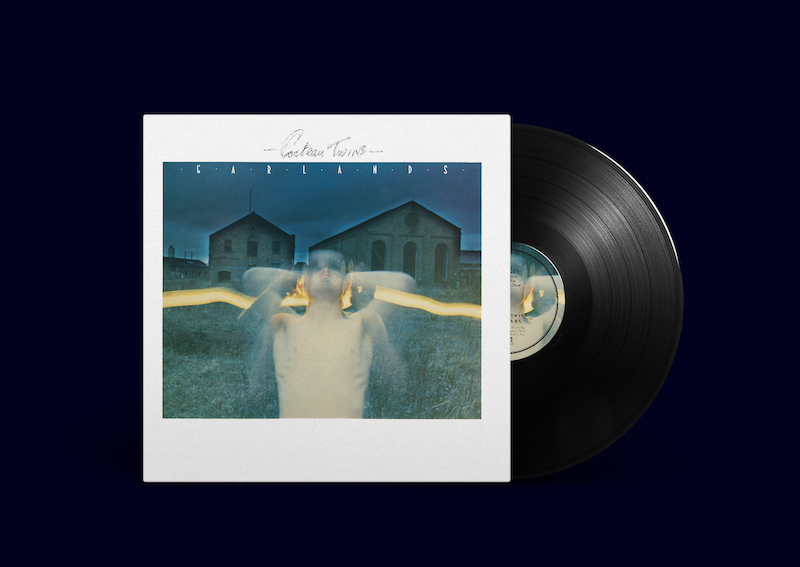 Two Cocteau Twins albums are being reissued on vinyl this spring. On March 20, 4AD will release new pressings of 1982's Garlands and 1986's Victorialand. The former is the band's debut album, a more sinister set of darkwave tracks, while the latter is the band fully immersed in dreamy pop. Take a look at the tracklists for both albums below, and find pre-orders here.
Cocteau Twins Garlands tracklist:
A1. Blood Bitch
A2. Wax and Wane
A3. But I'm Not
A4. Blind Dumb Deaf
B1. Shallow Then Halo
B2. The Hollow Men
B3. Garlands
B4. Grail Overfloweth
Cocteau Twins Victorialand tracklist:
A1. Lazy Calm
A2. Fluffy Tufts
A3. Throughout the Dark Months of April and May
A4. Whales Tails
B1. Oomingmak
B2. Little Spacey
B3. Feel-like Fins
B4. How To Bring a Blush to the Snow
B5. The Thinner The Air
Cocteau Twins' Garlands is on our list of the Top 100 Post-Punk Albums.