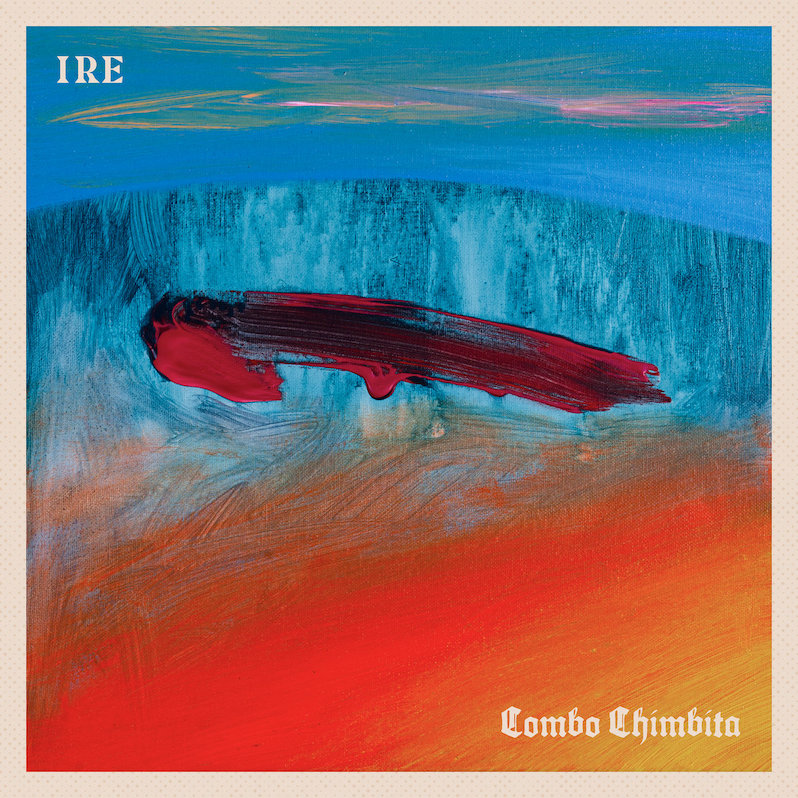 Combo Chimbita are a mighty force. Since the release of their 2016 debut record, the group—comprising members Carolina Oliveros (vocals, guacharaca), Niño Lento es Fuego (guitar), Prince of Queens (bass, synthesizers) and Dilemastronauta (drums)—have made a name for themselves on a global scale while remaining fiercely independent. Though their aspirations are laser-focused, Combo Chimbita have, since forming, employed a number of self-coined qualifiers to describe their work: "tropical futurism," "cumbia-not-cumbia." The group thrives on a chameleonic approach, inhabiting a number of creative and personal selves only to purposefully, and boldly, transcend them.
Combo Chimbita find their creative fuel from carrying a torch for the struggles of any number of peoples too, both within and outside the Latin American diaspora. The group proudly call themselves as Abya-yalistas (referring to the Indigenous land otherwise known as Latin America), giving some indication of their collective urgency and wide lens. In more ways than one, transcendence—beyond the mind and body, beyond self-definition, collective pain—is the key ingredient, and the lifeblood, of Combo Chimbita's work.
All of these big ideas coalesce in the group's latest full-length, IRÉ. The album leads with rhythm; because their music is so deeply, physically felt, its broad social aims manage to seep in subliminally, and organically. The record begins with a profound double-header: "Oya," a quiet invocation, builds to a beautiful improvisatory simmer, Oliveros' vocals glowing and limitless. As the track leans into a moment of rest, the band spill immediately into the dark, exploratory "Babalawo," filled with low gut-twisting synths and variations on a spellbinding arrhythmic groove. Taken together, the pair of tracks articulate a number of the record's big gut impulses right from the jump: rebellion, spirituality and bright, wild feeling, all wrapped up.
IRÉ hangs together only loosely as a collection of songs, hitting a (possibly premature) peak with "De Frente" and "Yo Me Lo Merezco," the album's punchiest tunes. But Combo Chimbita don't necessarily need to rely too much on the album's through-line sequencing—the overall musical abundance, especially in the record's middle, offers plenty. "Memoria," IRÉ's most dense track and one of its lead singles, feels vivid and wildly collaged: a fuzzy horn band sample; the crunchy ostinato scrape of the guacharaca; a mesmeric live funk drum groove, all pulled together across time and borders. The track takes a thrilling turn into a woozy toasting outro, the groove rubbery and loose. "La Perla," another mid-record highlight, features complex, nearly prog-adjacent guitar passages. The track sets off like a rocket from the get-go too, with shooting-star synths and a high-minded key shift that takes the tune to a parallel realm by its close.
IRÉ is a vital record, spotlighting Combo Chimbita's sharp energy and vast aims. Still, for all of the record's strengths, IRÉ stops short of capturing the band's sheer force as a live unit; together on stage, they have a dynamism together that seems a challenge to capture in any studio production. Until their live sets return this spring—where you can catch the most sublime manifestation of the band's power—IRÉ provides something close to an immersion in Combo Chimbita's divine and enigmatic world.
---
Label: Anti-
Year: 2022
---
Similar Albums:
Ben Easton
Ben Easton is a writer and musician based in Brooklyn, NY. He's a member/producer of the rock quartet The Academy Blues Project, with whom he has made six records, and plays Live Piano Karaoke in-residence at Sid Gold's Request Room, New York City's flagship modern piano bar. Beyond Treble, Easton is a staff writer at Cover Me Songs, the web publication devoted to cover music of all genres.