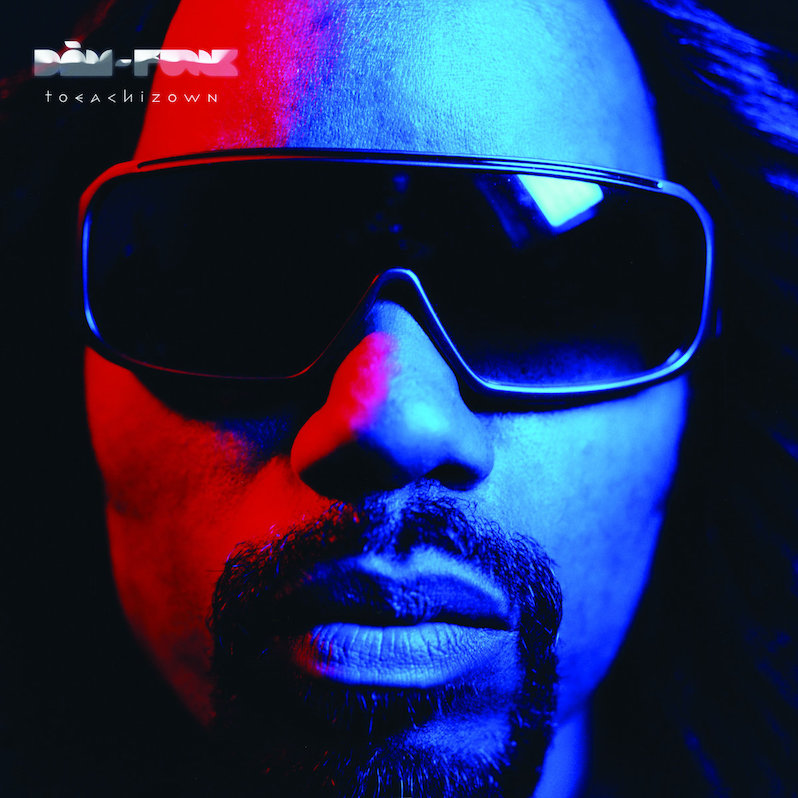 As the album becomes more of a common misfit in the era of character limits and attention quotas, the ranking process gets more diffuse. One blog this year refused to identify music as anything more specific than "items." One major magazine ranked as its No. 1 album not a proper one but a ragged batch of mp3s by a baby band; among my personal best was a record (DJ Quik's best-of) that technically does not exist. Some dude on the Internet curated it. Well, I don't make the rules.
In the spirit of all this relevancy, Damon Riddick— Dâm-Funk to his friends—assembled hours of Los Angeles garage-produced music into one of 2009's most fascinating collections. It began as five sprawling installments and ended as, essentially, a double album. It's basically a bunch of found objects, cobbled together on really old equipment while L.A. dirties itself Beck-like in the foreground. All the piecemeal ends up being kind of totally retrofuturistic, remitting the junkiest of gear for sounds that only get old if you're a moron because, to cite a track title, funk goes on and on.
Some of the year's most rapturous music is strung together here, perplexing and protean. It's two hours of confounding fusions and whacked-out figures, funk at its hardest and softest extremes, wildly-pulled textures and crayon-palette sonics. Riddick's roots in gangsta and New Jack Swing jackknife into ambient IDM R&B whatever, synth horizons heaving into sweat-heavy nights. It recalls everything from the edge of Chicago house to the sort of electronic soul music Yazoo used to say they made. Or imagine the debris of psychedelic Prince and non-obnoxious Neptunes swept under a Hudson Mohawke rug.
On "Mirrors" handclaps sync next to hands-around-my-throat vocals and jittery, piled chords that reflect each other's pretty parts. "Fantasy" celebrates that post-disco period of easy-listening pop that's like watching a glass sweat. "Brookside Park" spends ten minutes tuning a bass guitar to a more bestial kind of growl. Ironically (or not) it's off-album that Dâm-Funk pulled maybe his trick of the year; that remix of "Summertime Clothes" escorted Animal Collective into a coolness no beard can tame. Those bros may be gifted but cool they usually ain't.
---
Label: Stones Throw
Year: 2009
---
Similar Albums: