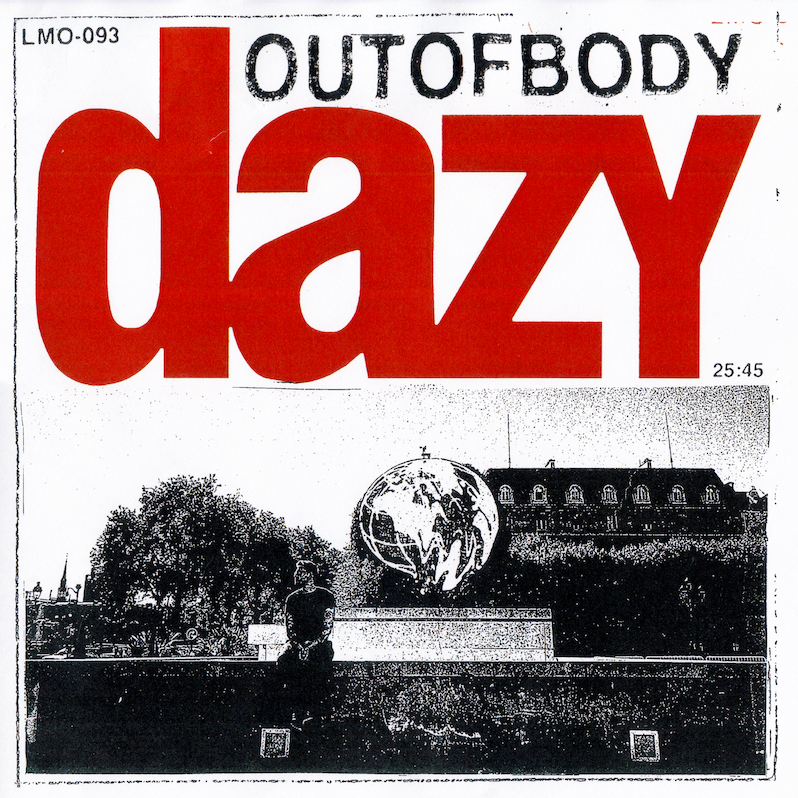 The question of how to make a brilliant pop record is one that evades easy answers. With the teams of songwriters that can so often be found crowding around the biggest hits, fine-tuning, constructing and deconstructing them for the best possible chances of colonizing the charts and our ears for as long as possible, the practice can start to seem like a kind of modern-day alchemy. But it's one that dazy—who, despite the full-band sound, is the work of one musician, the multi-talented James Goodson—seems to have cracked in just under 26 minutes, with an infectious slacker attitude and guitars wrapped in easy-going fuzz that make it seem not just easy, but effortless.
Brimming with vitality and sunny optimism, OUTOFBODY is clearly indebted to a long power pop tradition, feeling a bit like a grand amalgamation of all the upbeat, feelgood pop maestros that have blessed our radio airwaves over the past few decades. We've got a bit of Oasis (Goodson's vocals even carry a hint of Noel Gallagher about them) along with bits of Green Day, The Beach Boys and Pulp, among others. Pop-punk grandfathers The Ramones even get a namecheck ("Am I Joey? Am I John? / Maybe Dee Dee? Maybe Tom?" wonders Goodson in "Choose Yr Ramone"). Influences from the '90s in general, and Britpop in particular, are particularly pronounced (somewhat surprising, considering Goodson hails from Richmond, Virginia). The British alternative acts of that decade tended to eschew the breakneck pace of their American counterparts (Oasis' Definitely Maybe, for example, is markedly slower than The Offspring's Smash, both released in 1994 and both important milestones within their respective scenes). Yet dazy continues this practice with intoxicating head-bobbing rockers like "Asking Price," "Out of Body," and "Gone," all of which boast sublime, music-festival-ready choruses loaded with sweet, simple, soaring melodies ripe for huge crowd singalongs.
The flipside of wearing influences on one's sleeve is that it offers less room for one's own personality, and it's here where dazy leaves room for growth. There are flashes of it throughout—the horns that provide an exuberant swing to the riffs on "Deadline" and "On My Way," for instance, give the songs a delightful, extravagant flourish that helps cement them as more uniquely Goodson's own. Though while OUTOFBODY channels a multitude of influences, the record is packed with so much bursting, unbridled joy, that the extent to which novelty even matters is pretty negligible. After all, what's an artist without influences?
In any case, Dazy's unique selling point is the sheer relentless efficiency with which the good vibes are delivered. Part of the exuberant charm of OUTOFBODY lies in its brevity. Every song roars into action, lands its punches, and then takes off again, abjectly refusing to take up any more time than necessary to give listeners a serious case of the chills. With the exception of the album's opening and closing tracks, there's nothing in this tracklist that surpasses two and a half minutes (track 6, "Ladder," clocks in at 2:31, if we want to be pedantic), and that's because dazy knows exactly what his mission is. That's what makes OUTOFBODY such a stunning listening experience: the hooks are huge, the riffs are rocking with blissful power, and the brilliant absence of any lulls in the middle ensures that the good times just keep coming.
---
Label: Lame-O
Year: 2022
---
Similar Albums: