Death Grips share new track "Ha Ha Ha"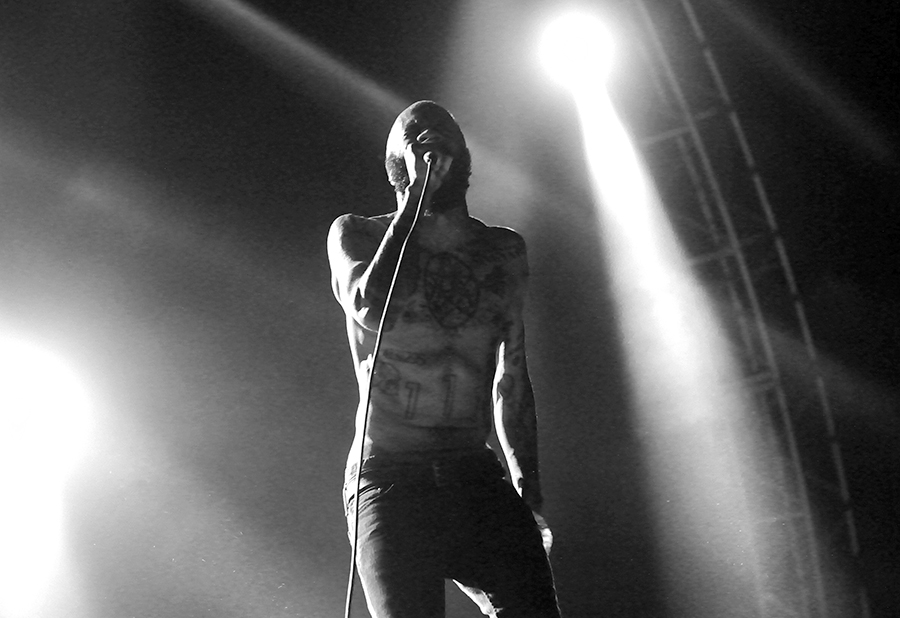 Death Grips are releasing a new album, titled Year of the Snitch. It's out on June 22, which the band announced along with the release of a new track, "Ha Ha Ha." The noise-rap group has been on a streak of releasing new tracks this year, which have also included "Streaky," "Black Paint" and "Flies." So far the full tracklist hasn't yet been announced. Listen to the Death Grips "Ha Ha Ha" stream below.
Death Grips' last full-length album was 2016′s Bottomless Pit.
The band's 2012 album The Money Store is on our list of 10 Weird Major Label Debuts. Read our 2014 essay on the band, Deep Web: The legacy of Death Grips.