Deep Web: The legacy of Death Grips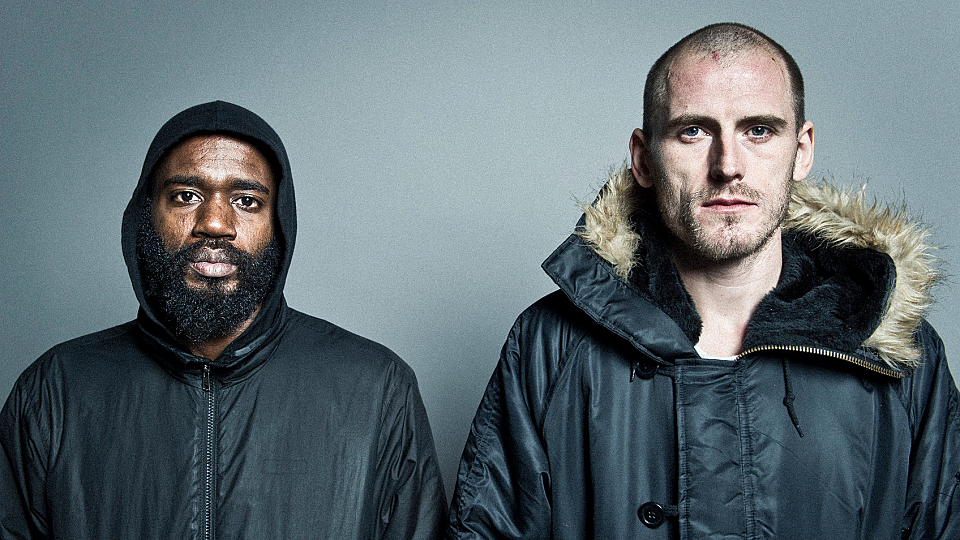 The din has faded. The Sharpie has been washed off. The suicide note has been sealed up in a Ziploc bag, and the eulogies have been written. Death Grips is no longer.
It's been more than two weeks since the Sacramento experimental/noise hip-hop outfit — comprising Stefan Burnett, Andy Morin and Zach Hill — announced their abrupt demise via handwritten note on Facebook: "We are now at our best and so Death Grips is over." And they did so with a great deal of fallout. The group had lined up several months of tour dates — opening for Nine Inch Nails and making appearances at FYF and Fun Fun Fun Fests — all of which were canceled. And though the band still intends to release new album The Powers That B this fall — of which first disc Niggas on the Moon was recently leaked by Death Grips themselves — there won't be a tour or promotional cycle to support it. Not that they would have given a shit.
Ever since the release of the group's 2011 debut mixtape Ex-Military, it's that not giving a shit that's often been at the center of discussion about the band — and a convenient excuse for naysayers to write them off. Death Grips, simply put, does not make easy music to listen to, process or understand. They can very loosely be called hip-hop; their 2012 albums The Money Store and NO LOVE DEEP WEB are both essentially built on foundations of beats and rhymes, but filtered through abrasive effects and one absurdly pissed-off frontman: Stefan Burnett, a.k.a. Ride. Those albums stood out as particularly powerful pieces of music that year, even among similarly noisy hip-hop records by Killer Mike and El-P, and the reason for that is the lack of control necessary to rein in their chaos. An album like Cancer 4 Cure feels more carefully crafted, whereas these feel like primal scream therapy.
https://twitter.com/basementgalaxy/status/484450310862032896
Not everyone sees Death Grips this way. Their power to polarize is stronger than most other contemporary artists, and though their surprisingly ample catalog largely skews toward critical acclaim, they've seen their share of harsh dismissals. No Ripcord said that NO LOVE DEEP WEB "occasionally sound[s] like an exercise in self-parody." And RapReviews called last year's Government Plates "more migraine inducing than head nodding."
This is difficult music for listeners with a high threshold for abrasion and dissonance, and even for those who raved about Kanye West's Yeezus (a much more calculated and pop-oriented album), Death Grips have sometimes proven to be a bridge too far. The band's strange behavior outside of the music has made it even more convenient to write them off as "trolls," beginning with the cancellation of their 2012 tour to support The Money Store. They then released NO LOVE DEEP WEB for free on the Internet, without their label's permission; revealed the cover art to be a giant picture of an erect penis; leaked confidential memos between them and Epic; didn't bother showing up to a live show in Chicago; and now, have broken up before being able to fulfill their tour commitments.
The cancellation of the show at the Bottom Lounge in Chicago ended up being a kind of turning point for both the band and their fans; when the live performance turned out to be an unmanned drumkit and a projection of a fan's suicide note, those in attendance grew irritated and destroyed the set of drums. Before this happened, most of their bad behavior was often chalked up to publicity stunts. This, however, invoked some intense ire afterward, including accusations of "amateur hour bullshit" and "total assholery."
https://twitter.com/trent_reznor/statuses/484494964827488258
Pulling bizarre stunts like this are — admittedly — annoying, but sort of surprising to have enraged anyone to the point that it has. Death Grips have made it clear they want no part in the traditional construct of a touring and recording business model, and for that matter, bands cancel tours all the time. This doesn't seem like a greater sin on its own. But Death Grips have repeatedly released their music for free, essentially offering up their art to fans without asking for much, if anything, in return. And unlike Radiohead, Death Grips hadn't collected millions of dollars before doing so. I'm not saying it's an act of altrusim, but it's certainly generous — and not at all reflective of the behavior of a band that cares about the process or the system in which music is distributed or promoted.
That's likely cold comfort to fans who had paid to see the band on tour. But weirder things have happened at live performances. A group like Throbbing Gristle in the 1970s performed even more shocking transgressions more than 30 years earlier, not to mention highly confusing performances founded on performance art. And let's not forget that their name is slang for — you guessed it — an erect penis! Around the same time, Siouxsie and the Banshees antagonized audiences by performing painfully long renditions of "The Lord's Prayer," and in the '90s, Rage Against the Machine opted not even to perform at certain Lollapalooza dates, instead standing naked in front of the audience with duct tape on their mouths as a form of protest. Not showing up isn't always necessarily the worst thing that can happen at a band's scheduled live show.
Of course, someone like Trent Reznor isn't really hurt by this. He very likely went into booking this tour knowing the risks of including an unpredictable act like Death Grips. Reznor's made it his business to work with artists who deal in shock — himself being one of them. So when the opening band drops out, it's just one of the hazards of the business. At the Drive-In canceled a tour I was excited to see in 2001 but never did. And Treble contributor Stephen Chupaska once told a story of having tickets to see the Scud Mountain Boys which never happened because of the band's break-up. In fact, he told it to Joe Pernice, himself, who replied, "Wow, bad timing. I hope you got your money back."
But there's something else to learn from Death Grips being chosen to open for Nine Inch Nails, before the drop-out — it shows that at least on an artistic level, Reznor actually respects what the band does. And that requires actually listening to their music instead of merely shouting from a distance.
More bands should do this: Rule and vanish. RT @pitchforkmedia: Death Grips have broken up http://t.co/cvF0FuMxdA

— grayson haver currin (@currincy) July 2, 2014
I'm not defending the cancellation of tours, or Death Grips' no-show performance. Sure, it's frustrating — deserving of scorn, even. But releasing a product and touring regularly aren't requirements for creating interesting art. Even the staunchest poptimist will tell you that a great artist can be entirely a studio construct — which, going forward, is the lasting product of their legacy. And whatever one's perception of how Death Grips are as people (a question that doesn't really apply here), they most certainly created interesting art — almost all of it well worth listening to.
There's a certain mindset in pop culture, and unfortunately in music criticism, that difficult music somehow equates to "trolling" — which ultimately dismisses any context there once was for highly challenging art in music. Wondering Sound invoked the "T" word in its (otherwise positive) review of The Knife's Shaking the Habitual. And similar things have been said about Scott Walker's Bish Bosch. Death Grips have been faced with such accusations for most of their career, which is only fair if you don't look past the surface. They've had lapses in judgment, but Death Grips haven't just made music that's interesting, but actually quite good — fun to listen to, even. And held up against an artist like Scott Walker, Death Grips actually sound a lot more like a pop group than they're given credit for: Just check the distorted hooks of "I've Seen Footage" or the shout-along chorus of "Hacker." It's intense and abrasive music, but it's still a form of (mostly danceable) pop music — one that's fucked up in all the right ways.
Death Grips doesn't fit in easily in a Calvin Harris world, which is exactly why they were so exciting to have around for the short time that they were active. They caused reactions that made people uncomfortable, crafted sounds that might have sometimes been off-putting, and outright angered and befuddled some. It may not seem like it right now, but that's a rare value in art. I mean, I like The National and Spoon as much as they next guy, but they'll never inspire the kind of reaction that Death Grips has received. A Stereogum commenter even once said, and I quote, "I don't fucking want to pay musicians to make me think."
Death Grips ended quickly because they weren't meant to last. Something this volatile is bound to either explode or implode in due time. But I reject the idea that their short, confusing existence didn't give us anything of value. They operated on their own terms, made allowances for nobody, and on some level, they absolutely did not give a shit. But listening back to The Money Store or NO LOVE DEEP WEB, it's clear that they actually did give a shit about the one thing that mattered most: The music.
You might also like: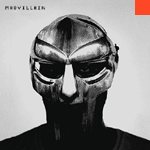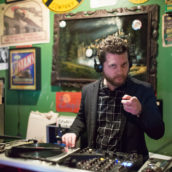 Jeff Terich
Jeff Terich is the founder and editor of Treble. He's been writing about music for 20 years and has been published at American Songwriter, Bandcamp Daily, Reverb, Spin, Stereogum, uDiscoverMusic, VinylMePlease and some others that he's forgetting right now. He's still not tired of it.