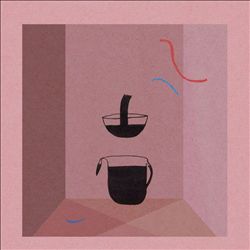 Buy at iTunes | Buy at Insound
For the better part of the last decade, Devendra Banhart has been crafting a sound like no other. His music often feels more like a collective experience, rather than just another LP to come out on any given Tuesday. In part, this can be attributed to Banhart's passion for a diverse array of genres, never limiting himself or his songs to one specific style. The loosely based collective elements that have shone through on previous works may have occasionally detoured casual listeners from really diving deep into his discography. However, with his new record Mala, his first effort since 2009's What Will We Be, Banhart assembles a beautiful record of low-key folk pop, while still retaining shadows of experimentation.
Frank and honest storytelling is pervasive throughout the album. "Golden Girls" begins the record with a manipulated guitar line and Banhart's repeated plea to "get on the dancefloor" which come across more like a demand instead of a request. Songs of heartbreak are poignantly woven into narratives that come across as a forlorn but firm "fuck you" to whomever is on the receiving end. Tracks like "Your Fine Petting Duck" "Never Seen Such Good Things" and "Won't You Come Home" are likewise anthems for spurned lovers or anyone that has experienced loss. The album's closing track "Taurobolium" showcases a slinking bass line that holds the music together while Banhart softly croons, "I can't keep myself from evil." It's Banhart's lyrical honesty and self-awareness that creates a more engaging experience on Mala.
While more subdued on this outing, Banhart's experimentation with numerous musical styles on Mala persists. "Fur Hildegard von Bingen" starts off as a haunting, slow burning rock track before exploding halfway through with electronically tinged elements, making it one of his most enjoyable tracks in recent memory. "Mi Negrita" features beautiful, flamenco-inspired guitar work, while "A Gain" feels more like a stream-of-consciousness rant over spare atmospheric elements, and "Hatchet Wound" delivers a lo-fi element not unlike his early work for Young God Records. Any less of an artist would struggle with changing up their sound so frequently, but not Banhart. He effortlessly weaves through different genres and sounds, but does it so efficiently that each track builds upon the successes of the last.
Mala is an album that works beautifully on multiple levels. Banhart's proclivity to write about universal themes is made all the more special via forceful, yet tender flourishes. The dichotomy presented between sometimes harshly worded songwriting and gorgeous instrumental work has little other modern comparison, and the precision in which Mala is executed makes it a unique album, even by the lofty standards previously set by Banhart himself.
Similar Albums:


Akron/Family – Set 'em Wild, Set 'em Free


Beach House – Bloom


Vetiver – The Errant Charm