A Beginner's Guide to the Iconic Country of Dolly Parton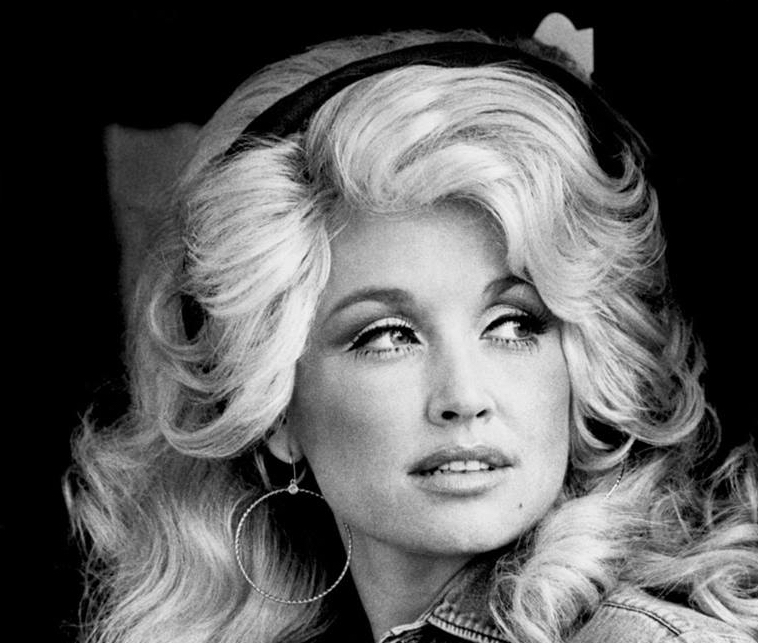 Dolly Parton is such an institution that it can be daunting to focus strictly on her music and set everything else aside. That'll happen when talking about someone whose career spans six decades and includes more than 50 albums (41 of them Top 10 on the Billboard Country Albums charts), 25 No. 1 Country singles and about a dozen movies or so. The image of Dolly—and her wryly expressed awareness of that image, which she's commented on directly since "Dumb Blonde," the first song on her first solo album—can further complicate first impressions.
But that, right there, is the key: You'll always find Parton's truest expression in her music, not in her brash interview persona and loud outfits or the bizarro spectacles of Dollywood. That might be true of those other things (to varying degrees) if looking at her life comprehensively, but that's a matter for another day. Here we're looking for entry points into a massive discography.
Parton first emerged on the Nashville scene as a songwriter of modest success in the mid-1960s. From there, she transitioned gradually from the TV sidekick and on-record duet partner of Porter Wagoner to a formidable solo star. Then she went from having No. 1 Country hits that were both irresistible earworms and poignant emotive expressions, like "Jolene" and "Love is Like a Butterfly," to reaching the absolute stratosphere with the Hot 100 and Country No. 1, and hit album, and hit movie 9 to 5. That entrenched Parton firmly in a niche of American pop culture all her own—country at heart, enough so that she initially rejected induction into the Rock and Roll Hall of Fame—but welcoming to fans of other genres and appealing to people from all walks of life. She retains this singular position even as her musical output has been semi-uneven and her record sales have waxed and waned.
Assembling this Beginner's Guide was less difficult than I thought it'd be, given the degree to which Parton—like many country performers then and now—is more a singles expert than an album artisan. Ahead of her Rock Hall induction, I chose six of the best Dolly Parton albums as absolute essentials. If you choose to dig deeper, there's also an appendix to guide your next steps.
---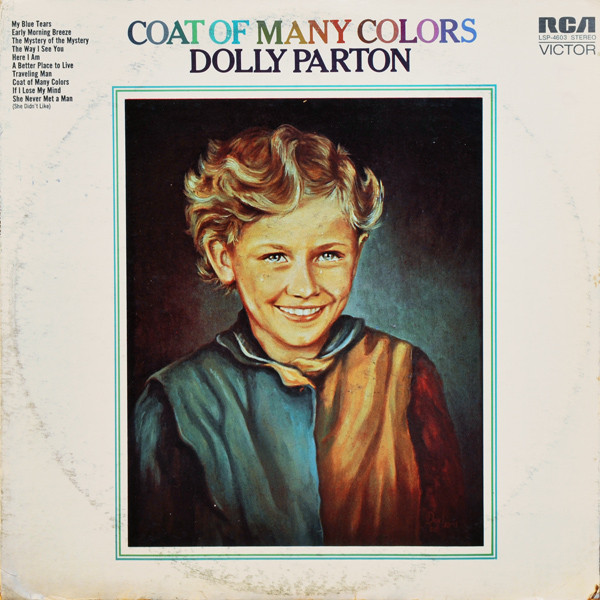 Coat of Many Colors (1971)
If looking for the earliest true classic of her career, it's Coat of Many Colors. It's an album of many moods and sounds. You've got plain-spoken guileless country on the title track, "My Blue Tears" and "A Better Place to Live." Uncut honky-tonk misery of "The Mystery of the Mystery" and "She Never Met a Man (She Didn't Like)." Loping, rhythmic cuts that border on country-funk with "Early Morning Breeze" and "Traveling Man" (especially the latter). Yet it feels cohesive all the way, remarkably assured—in no small part because it's her eighth solo studio album in a four-year span; that's kinda just how Nashville worked back then.
The excellent set of songs is further buoyed by the indefatigability of the A-Team session players, including legends like Pig Robbins and Pete Drake. But the main reason it feels so confident is that it's the fullest expression yet of Parton's voice. She wrote seven of the ten songs, with Porter Wagoner handling the rest—and her professional bond with Wagoner was such then that she might as well have written those based on how well she interprets them. You see the full spectrum of a young woman's life to date in these tracks. There are reminiscences of "the coat of many colors that my mama made for me" (based on the very real poverty Parton grew up in), as well as explorations of romance gone so wrong her best response is to ask, "Mama, can I be your little girl again?" (on "If I Lose My Mind").
Listen/Buy: Spotify | Merchbar (vinyl)
---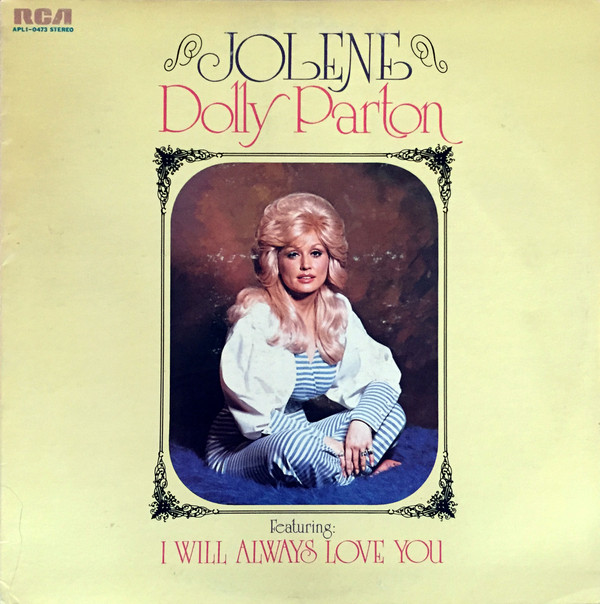 Jolene (1974)
If, for whatever reason, you don't yet understand why Dolly Parton is a country music legend after Coat of Many Colors, you damn sure will after about 30 seconds of the title track on Jolene. The song is justly iconic. Parton's vocal performance is rich and nuanced. Bob Ferguson's production uses just the right amount of strings for high drama and keeps the rest country, anchored by that iconic Chip Young guitar hook. Most of all, it explores a complex gray area of the infidelity narrative so common to the genre. Parton's narrator is neither the browbeaten, willing prisoner of domesticity we see in Tammy Wynette's biggest hits nor the defiant firecracker of songs by Loretta Lynn and Rose Maddox. She knows that the auburn-haired interloper with beauty beyond compare can steal her lover and absolutely might, but has enough strength to insist otherwise anyway.
Jolene may have been thrown together as the LP platform for a single that had torn up country radio for months; half its songs were recorded in one Dec. 26, 1973 session. But it transcends the reason for its recording and release and is arguably the best collection of perfect showcases for Parton's voice. "When Someone Wants to Leave" and "Living on Memories of You" are A-number-one heartache anthems. As their flip side, you have "Highlight of My Life" and "Randy," touching love songs likely written with her longtime husband Carl Dean in mind. Then there's the interesting dichotomy of "Lonely Coming Down," a Wagoner weeper that takes on many layers if you know how strained Parton's dynamic with him had become, and "I Will Always Love You," which is more widely known as her gentle but firm assertion of independence from Wagoner. You don't need to know any of those details, though, to understand that you're hearing legendary country music.
Listen/Buy: Spotify | Turntable Lab (vinyl)
---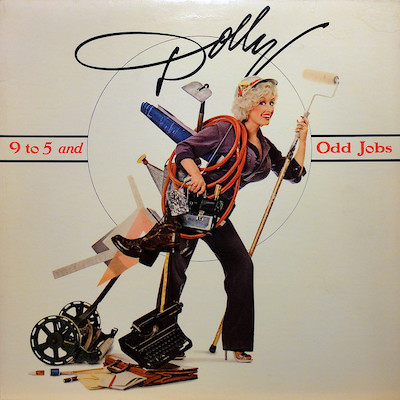 9 to 5 and Odd Jobs (1980)
People who don't know country at all and never will have heard or at the very least heard of "9 to 5." It's Dolly's biggest hit, a hook-laden anthem that is as much Southern soul as it is country—itself emblematic of how unifying the song is. In fact, the album's overall sound largely sticks to this polyglot approach. Hints of the pop and disco that crept into her records during the late '70s are here, but this time they work because they're meant as added texture rather than as blatant mash-up/crossover moves.
For all the concessions made on the surface to pop-accustomed ears, and as much of a foot-stomper as its title track is, overall 9 to 5 and Odd Jobs is no fuckin' dance party. It's an accessible but very serious album about the nature of work. "9 to 5" talks about how work's drudgery "will drive you crazy if you let it," but most of the songs—most notably "Working Girl," "Detroit City," "Hushabye Hard Times" and her covers of Woody Guthrie's "Deportee" and Merle Travis' "Dark as a Dungeon" are about how the grind of capitalism so often wears us down whether we let it or not.
Listen: Spotify
---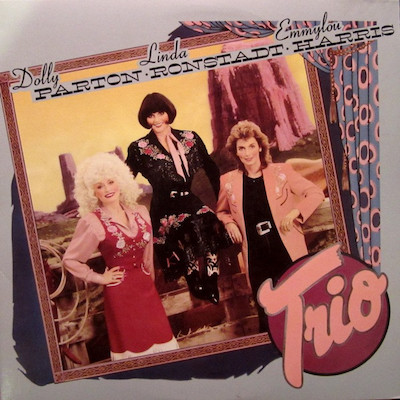 Trio [with Emmylou Harris and Linda Ronstadt] (1987)
I can't explain exactly why this album was quite so popular. Call it a testament to the appeal of Parton. Call it the effect of Linda Ronstadt, just two years removed from a pop No. 1 on, I shit you not, "Somewhere Out There" from the American Tail soundtrack. I don't know. But Trio didn't just go No. 1 on Billboard's Country Albums chart, and it didn't just have four Top 10 Country singles. It also peaked at No. 6 on the pop album charts. Country was rising from its early-1980s ashes into the brutish juggernaut it ultimately became, but … that doesn't really explain it either. It's a gorgeous album, but not a cheery one; many of its songs are lamentations or intense testimonials of emotional vulnerability. Yet it sold like hotcakes.
Simply put, it's just that good. The voices of Harris, Parton and Ronstadt blend in utter perfection, gliding over the intricate but never overstuffed string-band instrumentation on standouts including "The Pain of Loving You," "Wildflowers" and "Those Memories of You." Only "Telling Me Lies" and "I've Had Enough" use arrangements and instruments that concede to pop sounds, and they're strong enough as songs that they don't mess up the album's vibe. Many of the tunes aren't new—some are older Parton numbers, others are country traditionals or pop-rock standards—but they all sound fresh. And while Dolly couldn't have made Trio without her co-stars, you can at least argue that her presence packs the biggest punch.
Listen: Spotify
---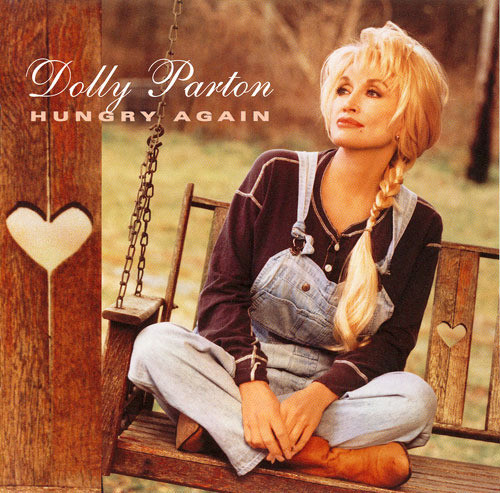 Hungry Again (1998)
The title of Hungry Again accurately reflects Dolly Parton's desire to push herself artistically, which she hadn't been doing much since Trio. It's introspective and feisty, with strong, no-frills production and staggering songcraft. The more rollicking tracks—"I Wanna Go Back There," lead single "Honky Tonky Songs" and "The Salt in My Tears"—wouldn't sound out of place on classic alt-country albums of this time by Lucinda Williams or Neko Case. ("Songs" has the added layers of being an homage to/gentle dig on the Rolling Stones' "Honky Tonky Women" and a commentary on where country radio was starting to go.) "Blue Valley Songbird" is sort of an alternate timeline for Dolly's own story, in which the protagonist never makes it in Nashville despite her persistence.
Parton's understanding of relationship dynamics is also keen as ever. The title track portrays a couple acknowledging the pro-forma nature of their bond and pledging to rekindle it, while "I'll Never See Goodbye" and "The Camel's Heart" could depict ways that relationship went wrong. Nothing, however, prepares you for the power of "Shine On": Written partially to the tune of "Amazing Grace" and sung a cappella save for backing vocals, it's an earnest declaration of faith not strictly in God but in what Parton believes God gives people the strength to do. The video of her singing it at Tammy Wynette's memorial (starting around the 4:30 mark) is devastating.
Listen: Spotify
---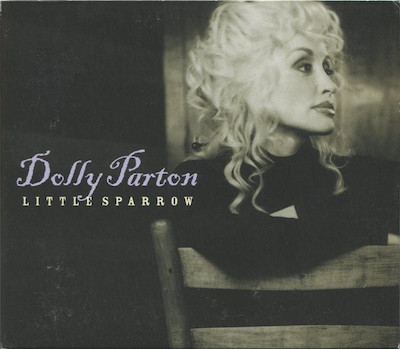 Little Sparrow (2001)
While promoting Little Sparrow, Parton called it her best work ever. There's certainly a case to be made for it if you're so inclined. It's certainly one of her best albums, and the terrifying title track—not an adjective typically associated with Dolly, but apt—could probably make top 10 in a list of her best songs. Whatever qualifiers you do or don't put on it, Little Sparrow is a jewel of achingly beautiful bluegrass and country gospel music. It's the second in what would ultimately be a trilogy of material in this style. But unlike on the records surrounding it (The Grass is Blue and Halos & Horns), Parton never overreaches with the covers that make up half the tracklist: adroitly gender-flipping the Louvin Brothers classic "I Don't Believe You've Met My Baby" and even giving "I Get a Kick Out of You" some joie de vivre. Parton's own songs, whether they're brand-new ("Little Sparrow," "Mountain Angel") or reinterpretations of her older material ("My Blue Tears") sound even better in immaculate bluegrass settings courtesy of Nickel Creek, Union Station, the Irish string band Altan and other seasoned players.
Listen: Spotify
---
Next Steps: Most of the albums from 1967 through 1974 are worth hearing at least once, with Hello, I'm Dolly, In the Good Old Days (When Times Were Bad), My Tennessee Mountain Home and Love is Like a Butterfly probably the best of the bunch. Here You Come Again (1978) is easily her best pre-9 to 5 pop-oriented effort, which may sound like faint praise (some of those albums are pretty bad), but it's solid. Eagle When She Flies (1991) proved that she could make an album in the vein of her classics while using contemporary Nashville production, without being drowned by it. Honky Tonk Angels (1993) uses the Trio approach with Tammy Wynette and Loretta Lynn to tackle various country standards; hard not to enjoy. Trio II (1999) is several notches below its predecessor but still pretty good. The Grass is Blue (1999) is a strong dress rehearsal for Little Sparrow. The cover of Backwoods Barbie (2008) makes you think it'll be one of Dolly's more garish crossover affairs but it's mostly solid country music.
Advanced Listening: A lot of Dolly fans love Joshua (1971); I am not among them but I could be the one who's wrong. The Winning Hand (1982) is a weird but by no means charmless collaboration with Kris Kristofferson, Willie Nelson and Brenda Lee. Starting with Once Upon a Christmas (1984), Christmas music will be a major part of her repertoire, and your mileage may vary for that sort of thing. White Limozeen (1989) has a stupid title but includes one of her best mid-period singles, "Why'd You Come In Here Lookin' Like That?" Halos & Horns (2002) sounds as fine as the two albums that precede it but has far inferior material. We didn't need Dolly covering "Stairway to Heaven." There is no reason to hear the jingoism-o-rama For God and Country (2003) unless you want to spend over an hour cringing; I just wanted to warn you. Better Day (2011) and Blue Smoke (2014) are well-executed if inessential. The Dumplin' soundtrack (2018) combines some strong, sparsely produced originals with Parton classics re-recorded as duets: Singing "Dumb Blonde" with Miranda Lambert should be perfect yet is oddly predictable. "Holdin' On To You" and "Here You Come Again," with Elle King and Willa Amai respectively, are much better.
---
Support our Site—Subscribe to Our Patreon: Become one of our monthly patrons and help support an independent media resource while gaining access to exclusive content, shirts, playlists, mixtapes and more.