The story of alt-country, at least according to conventional wisdom, begins with Uncle Tupelo. In 1990, the Chicago group—whose members split off into Son Volt and Wilco after their breakup in 1994—released their debut album No Depression, a fiery take on country music that stacked some grungy layers of distortion alongside fiddles and mandolin that eventually lent its name to the prevailing periodical document of the alternative country sound ("whatever that is," as the magazine famously printed).
Alt-country arguably began long before Uncle Tupelo, however. There's an argument to be made that it really stretches back to the outlaw country era of the 1970s, or even the California country-rock of the Flying Burrito Brothers and The Byrds' Sweetheart of the Rodeo. But once the grit and twang of country music found its way into punk rock in the early 1980s, through the music of bands such as Rank and File, Meat Puppets and Mekons, an alternative to mainstream country had already begun to be cultivated. From "cowpunk," a sequence of evolutions and offshoots began to sprout, whether in the form of Steve Earle's defiant country rock, Lucinda Williams' devastating lyricism, the gothic tones of the "Denver sound" and even a more recent crossover between country/bluegrass and metal.
If there are any universally defining traits to alt-country, they ultimately boil down to two things: 1. a sense of creative independence outside of the mainstream Nashville sound (and sometimes an outright hostility to the industry); and 2. a penchant for fusion, whether with punk rock, metal, slowcore, soul or psychedelia. We chose to survey the history of alt-country through its songs, charting its story in playlist form through songs that showcase both its most significant breakthroughs as well as its most radical reinventions. We stopped at 40, and it still seems like nowhere near enough. We don't aim for this to be the end of the journey, just some of the most notable landmarks. Likewise, for a style of music as broad as this is, we don't attempt to determine who best embodies the essence of alt-country but rather how it's spiraled outward and been reinterpreted over the years.
So this week we present a brief, but by no means complete, history of alt-country as told through 40 essential tracks throughout its history—from cowpunk to contemporary outlaws, lullaby standards to brimstone barnburners.
---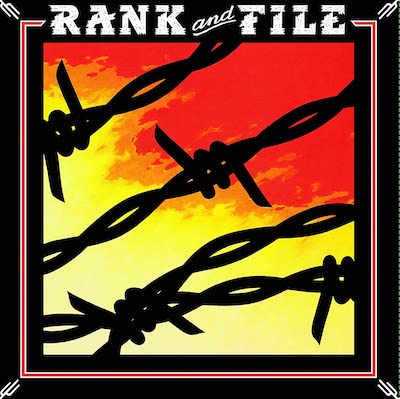 Rank and File – "Amanda Ruth" (1982)
One of the first bands to bear the descriptor "cowpunk," Rank and File also had pedigrees in actual punk. Brothers Chip and Tony Kinman were in The Dils, a California band that had tight, Everly-like harmonies which were unusual in their genre. They formed Rank and File with roots music demigod Alejandro Escovedo. Their 1982 debut Sundown was a quick shot of unvarnished Bakersfield twang and punk topicality. "Amanda Ruth" follows a pair of lovers who seem mismatched everywhere but the bedroom. The hook sets up permanent space in your head and cheats on the rent, which may be why the actual Everly Brothers covered it. – Paul Pearson
---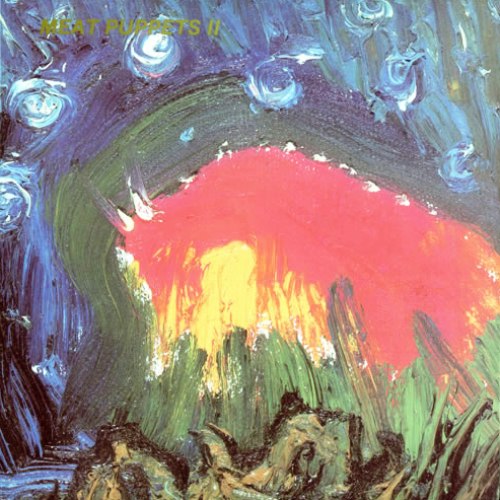 Meat Puppets – "Plateau" (1984)
The resident cowpunks on the SST roster in the 1980s, Arizona's Meat Puppet's nonetheless translated their country and western influences through a hardcore filter on their debut album. By the release of II a little over a year later, the Kirkwood brothers had found a considerable amount of room to stretch out and get comfortable. Though their sophomore album still sounds in large part like a punk band playing country, in moments like "Plateau," they swirl it with psychedelia, channeling a more otherworldly western sound, particularly during its all-too-brief but triumphant bridge. It's cosmic country for a DIY matinee audience. – Jeff Terich
---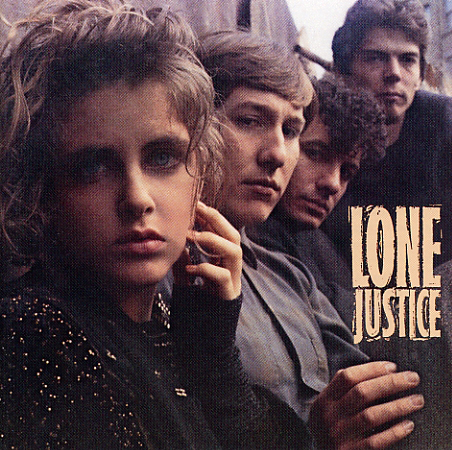 Lone Justice – "Ways to Be Wicked" (1985)
Maria McKee had a commanding stage presence, a ferocious energy, and a voice that bore a resemblance to one of her earliest supporters, Dolly Parton. Her band Lone Justice amassed a strong following in the early L.A. cowpunk scene before signing with Geffen. Industry over-speculation might have contributed to their breakup after only two albums, despite the support of some influential fans. Two of them, Tom Petty and Mike Campbell, gave Lone Justice the defining song of their transitory career. McKee tears through it with a voice full of cutting remorse and gestating defiance. – Paul Pearson
---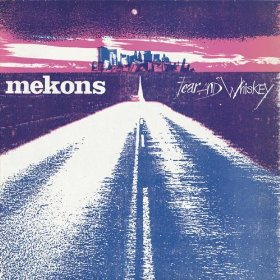 Mekons – "Hard to Be Human Again" (1985)
On paper it might not seem likely that a post-punk group from the same Leeds scene as Gang of Four and Au Pairs would end up recording one of the first great alt-country records. But the always evolving, constantly experimenting Mekons dived headfirst into cowpunk on 1985's Fear and Whiskey, often regarded as their finest work thanks to moments like this rollicking, hypercharged take on the Sun Records sound. On imagery alone, Jon Langford's lyrics still sound like the rowdy nihilism of a rowdy punk band ("Put the blower in the bathroom/Burn the house and start from scratch"), but at the heart of song, amid the blaring harmonica, is a sentiment that reaches back a decade or two into the outlaw canon: When life continues to fuck you over, what options do you really have? – Jeff Terich
---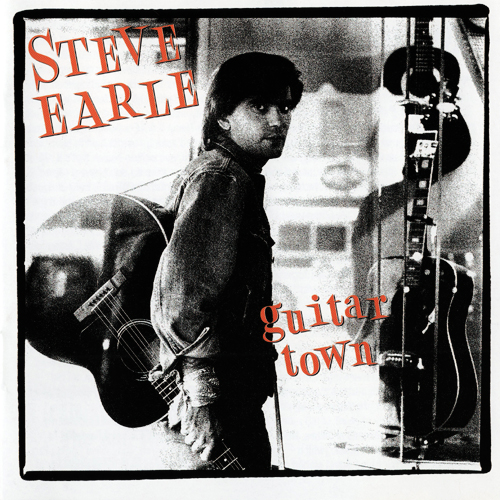 Steve Earle – "Guitar Town" (1986)
Unlike almost every other artist here, Steve Earle started in the Nashville establishment. Well… more like a few blocks down from the Nashville establishment. Keeping company with fellow Texans Guy Clark and Townes Van Zandt in the '70s, Earle wrote country semi-hits for Johnny Lee and Connie Smith in the 80s. His own debut in 1986 was a rebuttal to Music City conservatism, in all senses of the term. Guitar Town's title track sees Earle high-tailing it out of Tennessee for San Antonio. Highways, truck stops, and "a motel tan" keep him grounded until his "rockin' little combo" hits the bar stage for unrestricted release. Yes, he calls them a "combo." – Paul Pearson
---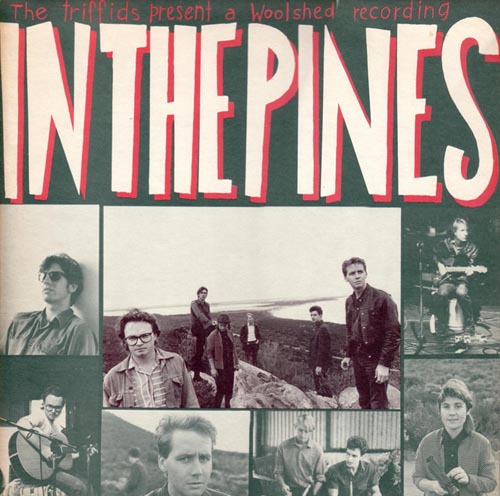 The Triffids – "One Soul Less On Your Fiery List" (1986)
Country, alt- or otherwise, is American music. For the most part. It's a sound that will forever evoke the American south, though it's traveled much farther than that. Australia's The Triffids, ostensibly, specialized in a similar brand of jangle pop as countrymen The Go-Betweens (with occasional moments of punk-blues bite a la The Birthday Party or Crime and the City Solution). But in 1986 they recorded what's since been regarded as Australia's best country album in a sheep-shearing shed ("a woolshed recording," as the cover puts it), with the largest slice of their budget pie chart being allocated on booze. Its highlights are many but "One Soul Less On Your Fiery List" is the showstopper, a tangle of slide-riffs and an inferno that engulfs everything in its path—a tale of sadness, loss, destruction and defiance that's neither hat nor cattle, just three chords and some version of the truth. – Jeff Terich
---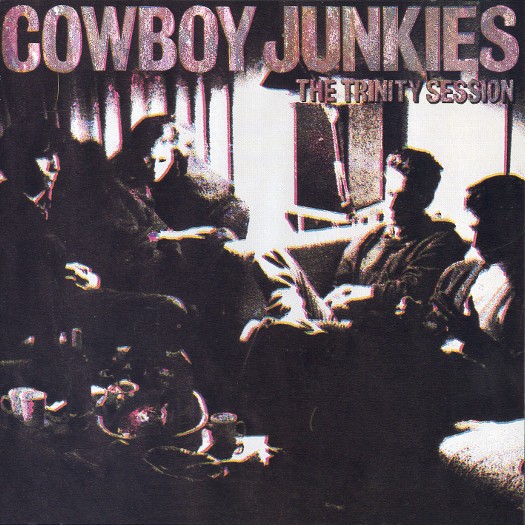 Cowboy Junkies – "I'm So Lonesome I Could Cry" (1988)
Cowboy Junkies' The Trinity Session is a seance. Recorded in the Church of the Holy Trinity in Toronto under the pretense of being a Christmas special recorded by the "Timmins Family Singers," the Cowboy Junkies' second album captures the spirits that haunt American roots music in a sequence of breathtaking lullabies, half comprising original material and the other half a wide view of the American songbook, from Patsy Cline to the Velvet Underground. The band's style is more aesthetically rooted in the latter, perhaps, but their reinterpretation of Hank Williams' "I'm So Lonesome I Could Cry" strips the country standard back to its most devastatingly gorgeous elements, capturing the genuine heartache of the original with nocturnal, pin-drop intimacy. – Jeff Terich
---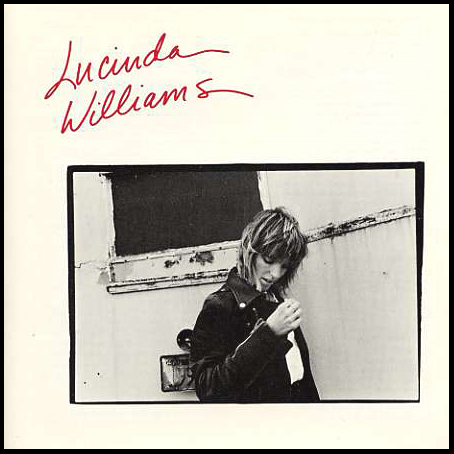 Lucinda Williams – "Changed the Locks" (1988)
Lucinda Williams has a way of milking power out of the slow-moving, sometimes mundane glass bubble of the American South. On paper some of her lyrics appear stoic, sparse, even naïve; on record her voice slashes through them with alarming tenacity. It's how she turns the simply constructed "Changed the Locks" into a charged fever dream. Each verse is a dash more intoxicated and gonzo than the last. To break out of a lover's clutches Williams does everything in her power, and a few things completely out of her power ("I changed the name of this town/So you can't follow me down"). – Paul Pearson
---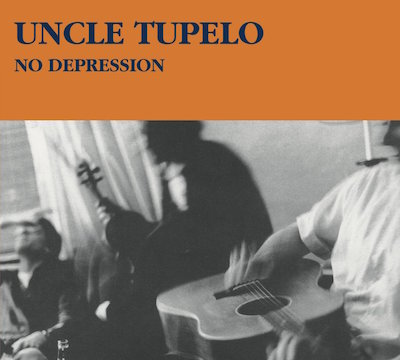 Uncle Tupelo – "Whiskey Bottle" (1990)
Really, just insert your favorite song from Uncle Tupelo's No Depression here. All the songs on their debut album informed entire corridors of the broader alt-country genre. On No Depression, the band that introduced Jay Farrar and Jeff Tweedy to the world pitches a struggle between faith, fate, and reality in souls far older than the kids in their twenties doing the singing. "Whiskey Bottle" is a true power ballad. Farrar, who wields weariness like a kinetic force, trudges through a bleak morass hearing "the sound of people chasing money/And money getting away." He opts for the same false antidote that's spilled in millions of country songs, but there's something newly disturbing and grim in hearing him sing "Whiskey bottle over Jesus/Not forever, just for now." – Paul Pearson
---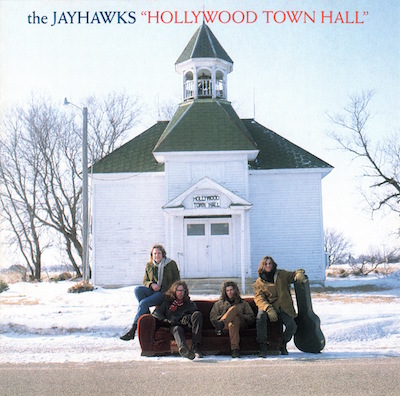 The Jayhawks – "Waiting for the Sun" (1992)
Given the shared plangent opening chords and a theme of bidding goodbye to a failed love, you'd be forgiven for thinking this Twin Cities band had nicked "Mary Jane's Last Dance" by Tom Petty and the Heartbreakers. (The flipside might be closer to reality, as Petty's possible drug song was released about a year after The Jayhawks'.) The Heartbreakers' brand of barroom-stage populism resonated with this band and with George Drakoulias, who had signed The Jayhawks to the fledgling Def American label and produced Hollywood Town Hall after hearing older music of theirs over the telephone. "Waiting for the Sun" was this album's opening track and one of alt-country's defining songs, as its methodical stomp, subtle piano, and almost-folk vocal interplay made The Jayhawks staples of AAA radio playlists and libraries for most of the 1990s. – Adam Blyweiss
---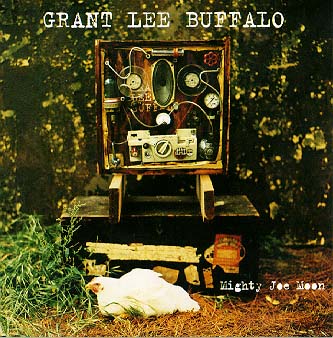 Grant Lee Buffalo – "Mockingbirds" (1994)
The rootsy swing at the heart of Grant Lee Buffalo's "Mockingbirds" is a trojan horse for the peculiar psychedelia that the band smuggled in the form of an alternative radio staple of the mid-'90s. The bowed bass earned the band comparisons to Automatic For the People-era R.E.M. but the composition leaned more toward a countrified version of Zeppelin or Floyd, ascending to heaven with frontman Grant Lee Phillips' own climb toward the falsetto recitation of the song's title—you'll be tempted to sing along and you'll probably fail to keep up with him. It's a surreal, dreamlike strummer for a backporch acid trip. – Jeff Terich
---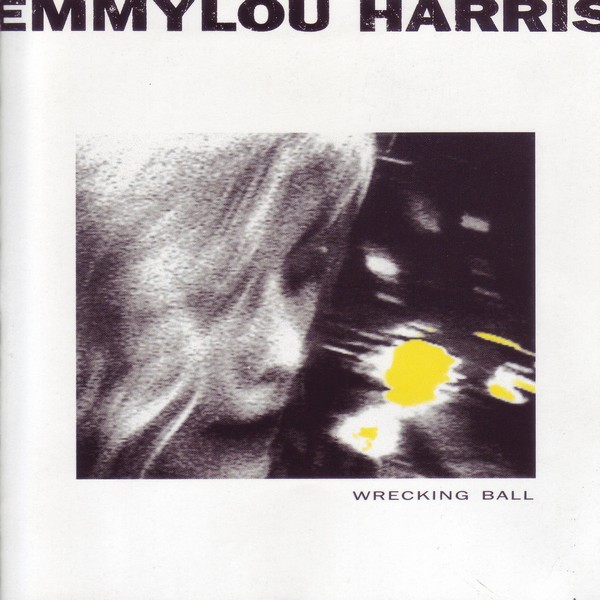 Emmylou Harris – "Where Will I Be" (1995)
Emmylou Harris is country, full stop. Her career predates the alt-country boom by a few good decades, and there are scant few artists on this list that aren't influenced by Harris' gorgeously earthy balladry in some capacity. But in 1995, she teamed up with pedal steel player and producer Daniel Lanois, who helped to craft something entirely new with Harris on her acclaimed album Wrecking Ball. Tracks like "Where Will I Be" reveal an artist as in tune with contemporary sounds as she is responsible for helping to shape them, an ambient pop sound colliding with the earnest, emotional appeal of vintage country. It's an effect akin to U2's Achtung Baby (which Lanois also co-produced) if its roots were in America's heartland rather than Dublin and Berlin. – Jeff Terich
---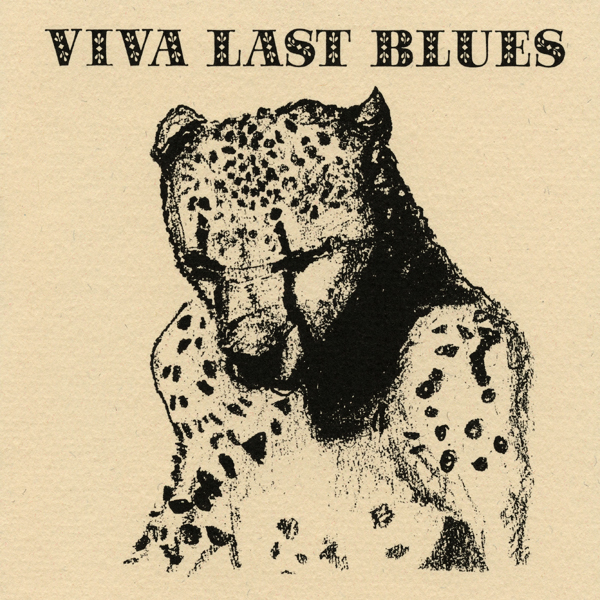 Palace Music – "New Partner" (1995)
Will Oldham launched his musical career in the shadow of Louisville's punk scene—he took the cover photo on Slint's Spiderland, and that band even backed him on Palace's debut There Is No-One What Will Take Care of You. Yet 1995's Viva Last Blues doesn't evoke DIY basement shows so much as Western sunsets and open roads, nodding to Neil Young at his country rock best with more than a little ramshackle indie scruff. Amid moments of badass heartland rocking ("Work Hard/Play Hard") and vulgar humor ("The Mountain Low"), "New Partner" is where Oldham showcases his most intricate and evocative songwriting, of black-tinted sunsets and pretty skies, and a bittersweet elegy for the one that got away. Lines like "You are always on my mind" and "I've got a new partner riding with me" would seem innocently sweet, that is if they weren't separated by a "but." – Jeff Terich
---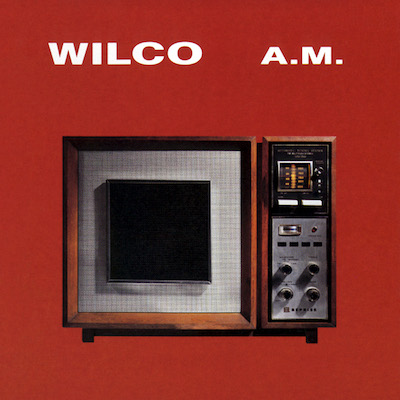 Wilco – "Passenger Side" (1995)
Wilco's debut album A.M. sounded like a comedic exhale. It must have been something Jeff Tweedy sorely needed after the thematic tension and bitter split of Uncle Tupelo. Giving absolutely no hint about the direction Wilco would eventually go, A.M. was a drifty, benign junket. If it dealt at all with the somber, agitated characters of Uncle Tupelo's darkest work, it was after they'd said "oh, what the fuck" and just tried to live. "Passenger Side," the funniest song Tweedy's ever written, is nonetheless sort of tender in its portrait of a DUI offender forced to ride shotgun until he gets his license back. – Paul Pearson
---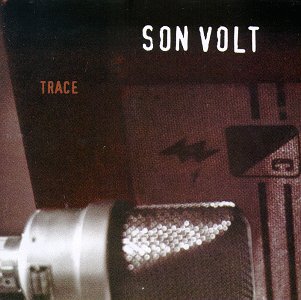 Son Volt – "Drown" (1995)
Meanwhile, Jay Farrar's own post-Uncle Tupelo band was, fittingly, high-voltage, but still agonized. On Son Volt's first album Trace, Farrar's still trying to find something to clutch onto in detached circumstances. The joy is in hearing him trying to find patterns in the emotional fragments; it's not a search so much as a sift. On "Drown" Farrar wanders between the collapse of a relationship and the certainty that it'll continue: "Happenstance is falling through the cracks each day/Too close now to change it." But with Son Volt, those realizations are stressed by stop-start, hard rock guitar, frequently used by other bands for less cerebral ends. – Paul Pearson
---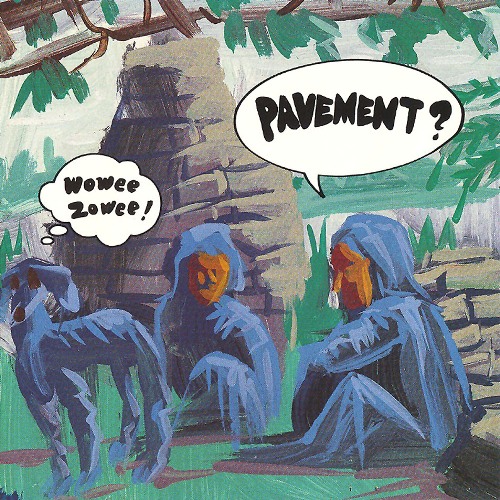 Pavement – "Father to a Sister of Thought" (1995)
On "Father to a Sister of Thought" Pavement grapples with the essentials of alt-country by shrugging all bucolic leanings save for a sonorous lap steel guitar to highlight its spectral coolness. At times sonically dizzying and fixated on doing a lot with just harmonies, "Father" is a wasteless, tone-centric piece that drills deep, resulting in a sketch of existential loneliness through frontman Stephen Malkmus' perceptive, but cryptic lyrics. "Everywhere eyes, nowhere to die/No place to shove your sharpened heel." Brutal stuff. It's a track that finds country seeping into alternative music rather than vice versa, best sung with a bottle of booze and fury on the tongue. – Brian Roesler
---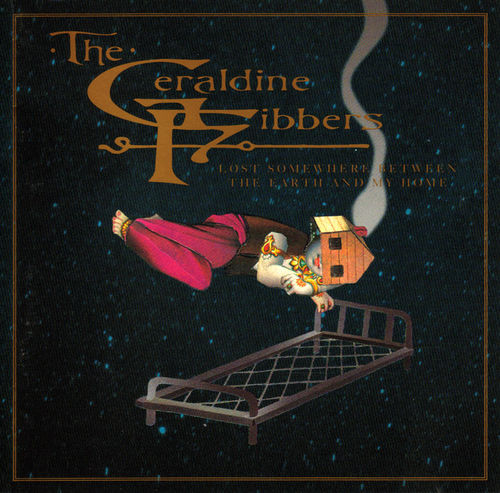 The Geraldine Fibbers – "House is Falling" (1995)
The Geraldine Fibbers' vocalist Carla Bozulich had previously been a member of the industrial-tinged L.A. band Ethyl Meatplow before embracing the sound of Nashville—as filtered through several layers of distortion and noise. Which should explain why The Geraldine Fibbers' version of it is often abrasive, cacophonous and confrontational. Though the decidedly more alt-rock sound of "Dragon Lady" is the song that got the band on MTV's 120 Minutes, "House is Falling" more brilliantly bridged their noise-rock tendencies with country songwriting. In her smoky, weathered voice, Bozulich sings of seeking solace in the arms of another, but knowing it's not meant to last: "The house is old/And it's falling down/But it's falling slow, so we're safe and sound." Similarly, the more cacophonous elements of the song ensure it's going to fall apart at some point, but the major key melody and fiddle offer the illusion of a safe, solid foundation. – Jeff Terich
---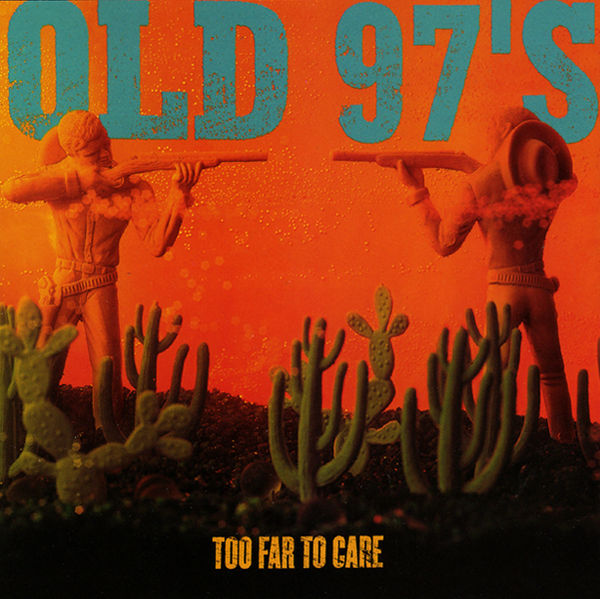 The Old 97's – "Time Bomb" (1997)
I don't think there's ever been anything called "the Dallas sound," but if there was, it would probably be defined by the third Old 97's album Too Far to Care. The band came from the Dallas bar scene, and everything from Rhett Miller's wry inflection to Philip Peeples' motorized drums has the oversized feel of Big D. "Timebomb"—one of alt-country's greatest album openers—is a near-burlesque description of a poor boy's afflicted heart. Miller may sound like a chauvinist in reverse, terrified of the effect of the firebrand girl who's clawing up his insides. But the song becomes much more ironic and satisfying when you realize he's crying about Celeste while in the arms of his mom. – Paul Pearson
---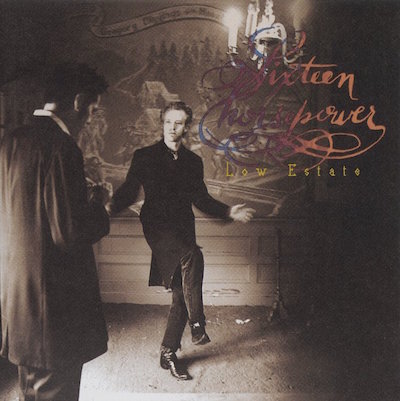 16 Horsepower – "For Heaven's Sake" (1998)
Helmed by singer/songwriter David Eugene Edwards, a vocalist with a presence of a 19th century fire-and-brimstone preacher, "Denver sound" pioneers 16 Horsepower channeled the terrifying darkness of American roots music as filtered through Christian imagery. The band's second album Low Estate found them working with PJ Harvey collaborator John Parish, who helped bring out an added heaviness on songs like "For Heaven's Sake," a single driven by blazing slide riffs, Psalms 34:8-14 and an intense spiritual reckoning. It's as heavy as gothic country has ever sounded and just as haunted—16 Horsepower might have primarily employed acoustic instruments and a sense of atmospheric restraint throughout their career, but this Western inferno found them ascending to their most harrowing potential. – Jeff Terich
---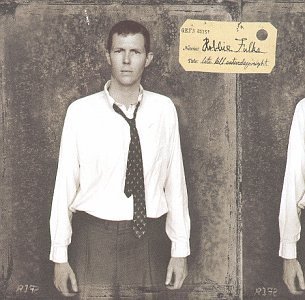 Robbie Fulks – "Let's Kill Saturday Night" (1998)
Robbie Fulks became known as a firebrand early on with songs like "Fuck This Town," which trolled the Nashville music industry instead of celebrating it. But just a year later, on his major label debut, Fulks beat Music City at its own game with a song that takes the everyman living-for-the-weekend trope to its most bitter and nihilistic end. Backed by a rollicking, fuzzed-up arrangement—albeit one that prominently features mandolin—Fulks paints the town red with reckless abandon: "Give me one night with the moon high and the radio pounding/And brother, this town's gonna go down kicking and shouting." The protagonist in the song might be both overworked and broke with very little else to look forward to—but he's got Saturday night, and he's making the most of it if it's the last thing he does. – Jeff Terich
---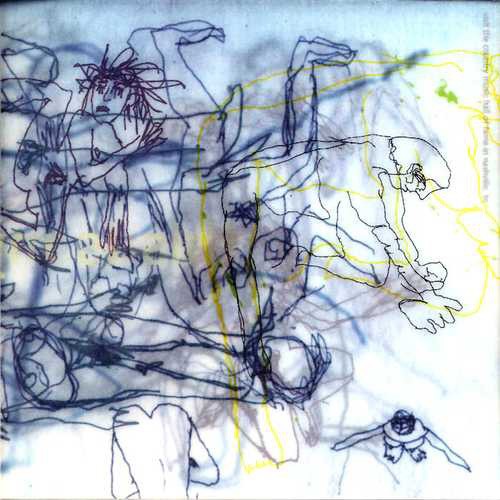 Lambchop – "The Saturday Option" (1998)
Nashville's Lambchop have long been the weirdos of their hometown. Of late their music has explored heavy use of Auto-Tune and more experimental pop sounds, but even in their earlier days, they'd reshaped a country and western aesthetic into, at that point, unrecognizable shapes. They had already been making music for more than a decade by the time they released 1998's What Another Man Spills, but by then they'd perfected their large-ensemble approach, taking the idea of "countrypolitan" into previously unexplored fusions—for instance, the album featured a cover of a track from Curtis Mayfield's Superfly. "The Saturday Option" is perhaps as close as they'd come to a lush, orchestrated country-pop ballad, but it's far less conventional than it might seem on the surface, with an undercurrent of soulful groove, and swirling, psychedelic production effects throughout to maximize headphone escapism. – Jeff Terich
---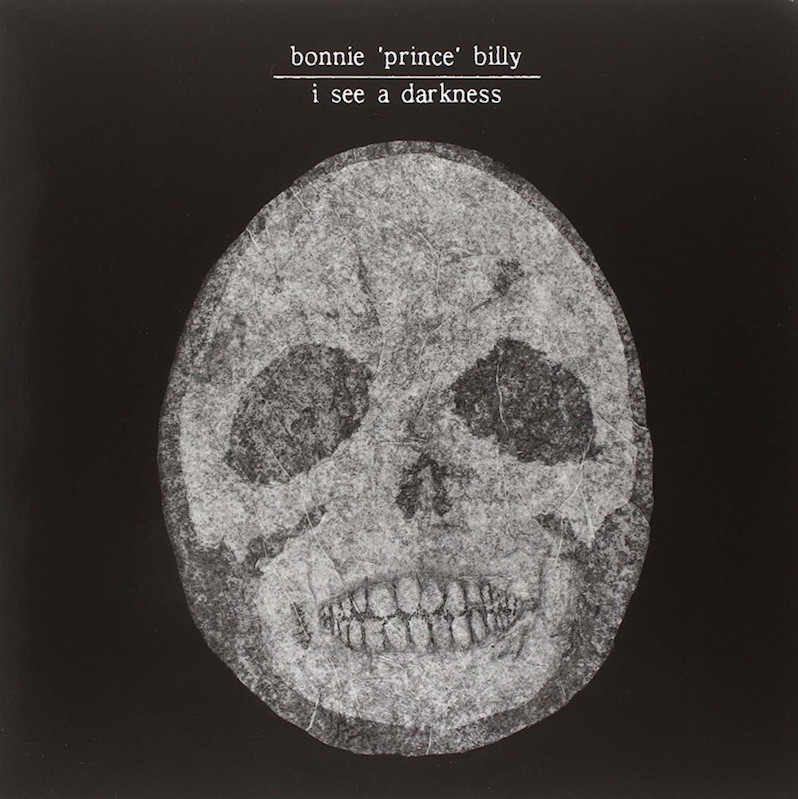 Bonnie "Prince" Billy – "I See A Darkness" (1999)
True country classics take on a life of their own, to be sung again and again. Almost immediately upon hearing it, Johnny Cash covered "I See a Darkness" on his America III, featuring Oldham in the chorus. It's a deceptively slow build up to an epic crescendo, retaining and enhancing the somber tone. Perhaps in response to the song's despondent legacy, Oldham's reworked version for 2012's Now Here's My Plan EP is a radical departure—faster and warmer, set over a head-bobbing beat. Then 6 years later, Oldham reprises the song's sorrow on his Songs of Love and Horror. The beauty of the original lies in the subtle contrast between the downcast verses and the gently uplifting chorus. From the title and overall tone (and also the album's following tracks "A Day Full of Dread," then "Death to Everyone") it can be hard to see the song as hopeful. Yet the conversational lyrics are an ode to a friend, full of faith in the healing strength of companionship. – Forrest James
---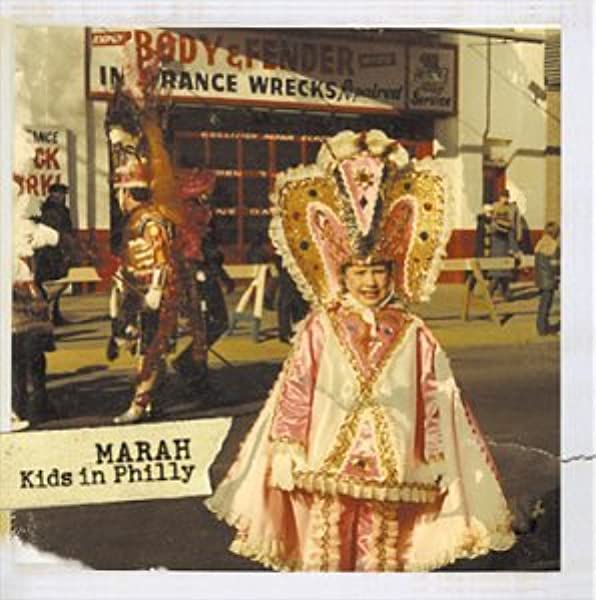 Marah – "Round Eye Blues" (2000)
A rootsy standout from the Philadelphia band's best album Kids in Philly, "Round Eye Blues" amplified the contradictory and complementary elements in Marah's sound to a sublime degree. Mandolin, trumpet and accordion swirl in a soaring E Street melody amid name drops of James Brown, Little Richard, and songs by Tina Turner, Otis Redding and the Ronettes. It's one part "Born to Run" with one part "Sweet Soul Music," and just a touch of bluegrass. – Jeff Terich
---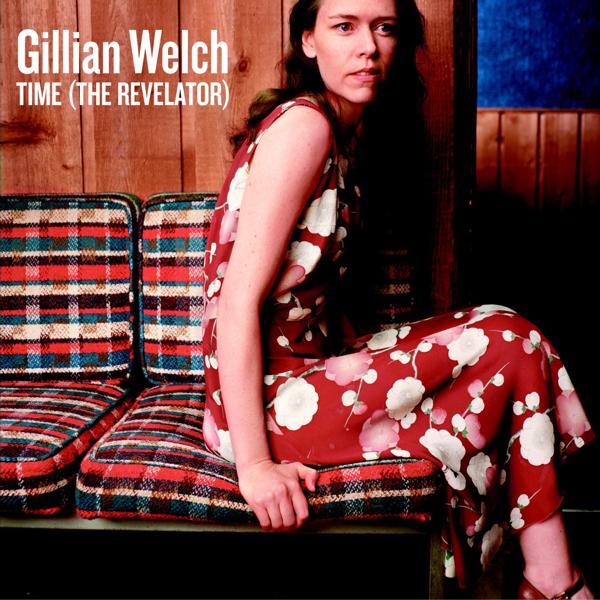 Gillian Welch – "Everything Is Free" (2001)
Shortly after her work on the Brother Where Art Thou soundtrack Gillian Welch released her third album, 2001's Time (The Revelator), the culmination of her revival project. Welch's lyrics shifted from traditional ballads to modern commentary, "Everything Is Free" being the perfect example: a wry, dark-humored dig at the music industry in the Napster era. The simple acoustic guitar is as beautifully diverse sounding here as country music ever promised, twinkling and bending. Welch's traditional and drawl-tinged vocals pair with the modern melodic line, founding a revival sound for 21st century folk-inspired singer-songwriters. That legacy seemed to come full circle in 2018, when Phoebe Bridgers covered the song on tour, and Father John Misty pointedly included it in his Spotify Singles session. – Forrest James
---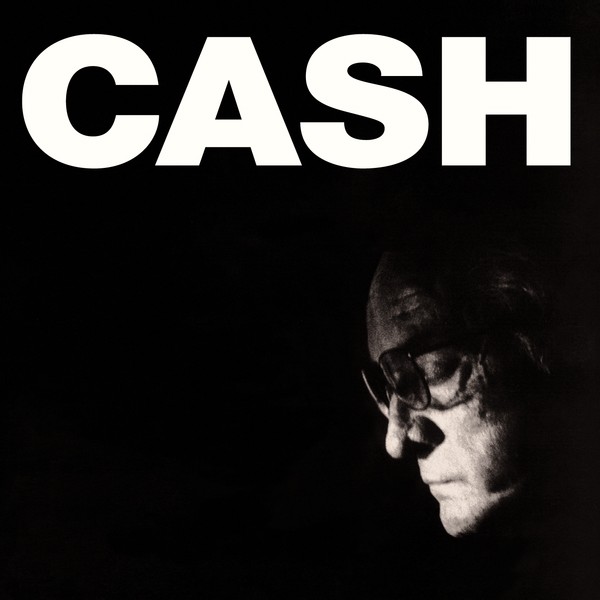 Johnny Cash – "Hurt" (2002)
It might look like an easy out to have a ringer like Johnny Cash on this list, but he was always equal parts traditionalist and iconoclast. It makes sense then that he arrives here by a not-so-easy path, not merely presenting an "alternative" to country music traditions but mashing up his country background with the "alternative rock" of the day. The American Recordings series of albums comprised a genius and beloved reinvention of his image by producer Rick Rubin, and Cash's cover of this intimately painful Nine Inch Nails song would be his best interpretation of a range of modern pop and rock songwriters. With the gravitas of spare guitar, pounding piano, and warbling voice—all driven home by a memorable music video surveying the decay of his legacy and body—"Hurt" is one of Cash's greatest performances and a fitting epitaph on his work and life. – Adam Blyweiss
---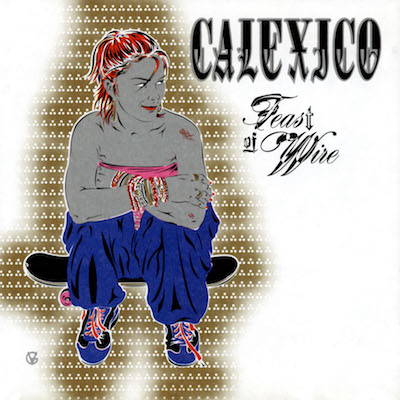 Calexico – "Quattro (World Drifts In)" (2003)
Calexico's music has always been as much about painting a landscape as telling a story. From their 1996 debut Spoke, the Arizona duo has infused their western desertscapes with the reverb-laden twang of Duane Eddy and the epic drama of Ennio Morricone, and by 2003's Feast of Wire, their pop songwriting sensibility had grown as strong as their ability to evoke mood. "Quattro (World Drifts In)" is where both sides of the equation are at their peak, flashes of brass piercing their atmospheric blend of pedal steel and muted strums, with Joey Burns providing some of his most subtly powerful vocals in the service of a cryptic narrative fit to be scored by Morricone himself: "Left behind, no choice but to run to the mountains/Where no poppies grow, you have to hit the ground running." – Jeff Terich
---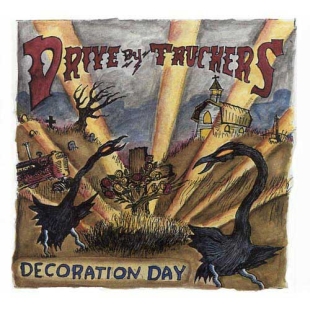 Drive-By Truckers – "Outfit" (2003)
Before striking his own solo path and forming his new band The 400 Unit, Jason Isbell wrote some of the best songs that Athens, Georgia's Drive-By Truckers ever wrote. A warmly affecting highlight of the group's 2003 album Decoration Day, "Outfit" is a message from a father to a son, which Isbell intended as a way to let his own father know that his advice didn't fall on deaf ears. Its richly layered country-rock waltz is a patchwork of anecdotes, nostalgic reflections and words to live by, like "Don't worry about losing your accent—a southern man tells better jokes," and as the title nods to, "Don't call what you're wearing an outfit." It's sentimental but not sappy, honest and good-natured, but at the heart of it is the truest advice of all: Don't forget where you come from. – Jeff Terich
---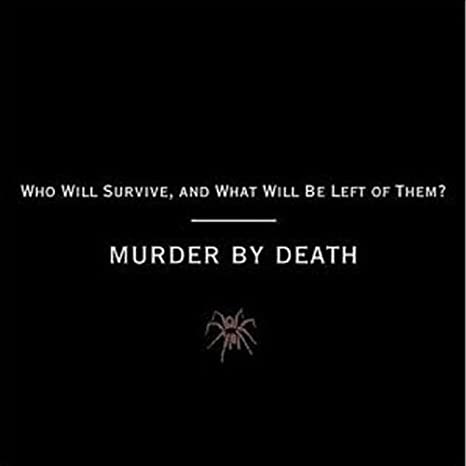 Murder by Death – "Until Morale Improves the Beatings Will Continue" (2003)
"Doom" is often used to further subdivide many genres, and alt-country is no exception. Murder By Death's grim tale of the Devil laying to waste a small town is as about as close to doom-country as you're likely to hear. The 2003 concept album Who Will Survive and What Will be Left of Them reaches an early highlight three songs in with "The Beatings Will Continue Until Morale Improves." Where the current crop of darker country artists draw more from bluegrass and folk, Murder by Death uses a whiskey soaked take on Western. One of the albums hookiest and more dynamic songs, it ranges from brooding lamentations to explosive rock-tinged rambling. The narrator has reached a new low, drowning himself in a bottle as the devil has made his intentions known. – Wil Lewellyn
---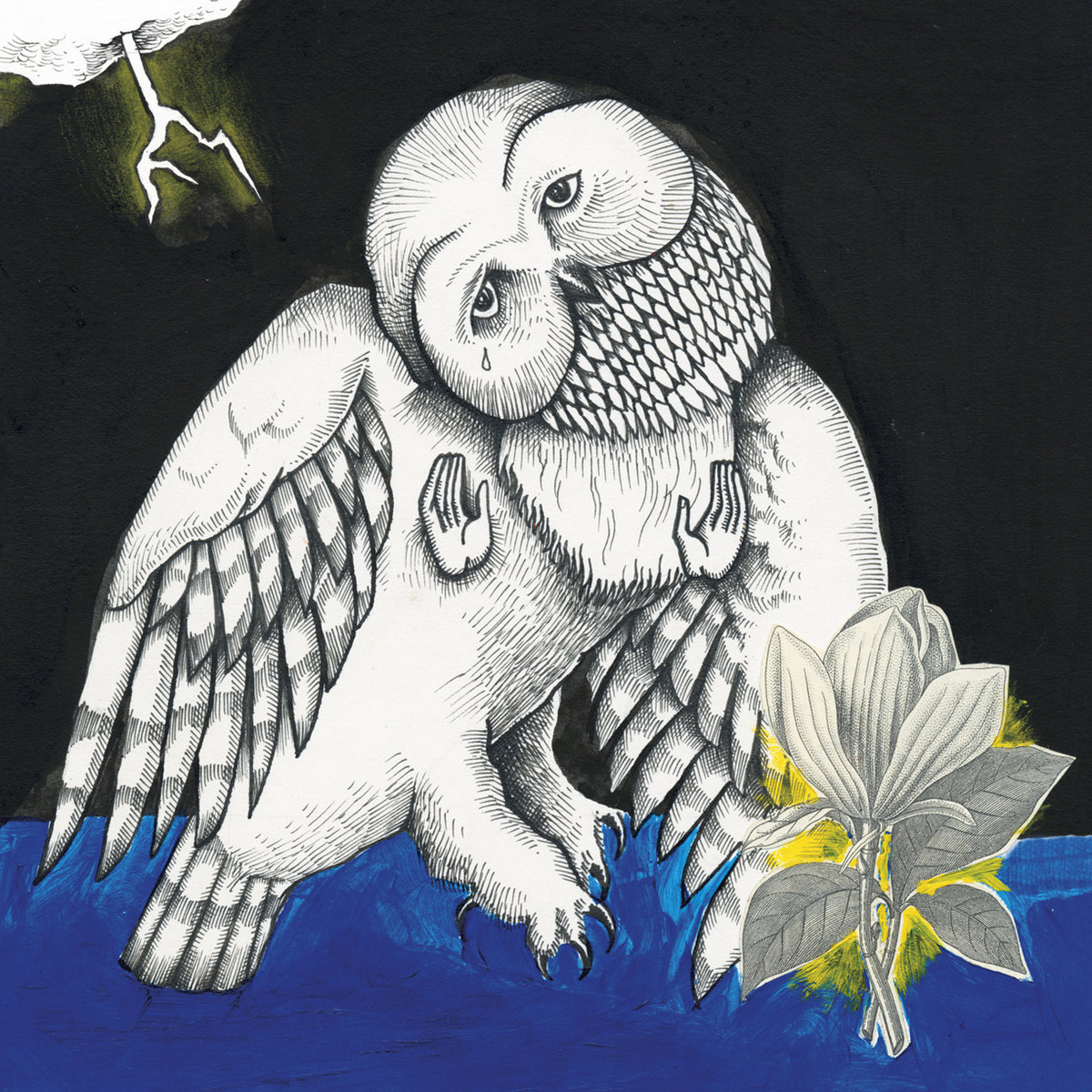 Songs: Ohia – "Farewell Transmission" (2003)
Jason Molina played neither country nor rock prior to 2003's transitional album Magnolia Electric Co., which thereafter became Molina's band's name. But with the opening epic "Farewell Transmission," an epic Crazy Horse-style anthem driven by a slide riff that seemed legendary from the jump, Molina wholeheartedly embraced a ragged and rusty style of country rock that opened up a second phase of his all-too-brief career. Though cryptic in a poetic, even romantic way that Molina's lyrics often were, an apocalyptic event looms large in the seven-plus minute anthem, with the nocturnal imagery that so often decorated his narratives ("long dark moon…will o' the wisp"), traces of hope and perhaps even the metaphysical: "We will be gone/But not forever." Given the stark, bluesy minimalism of the stunning album that preceded it (and several before that even), Molina's electric moment offered an entry into previously less traveled Ohia roads. It's still heartland roots music, just played fuckin' loud. – Jeff Terich
---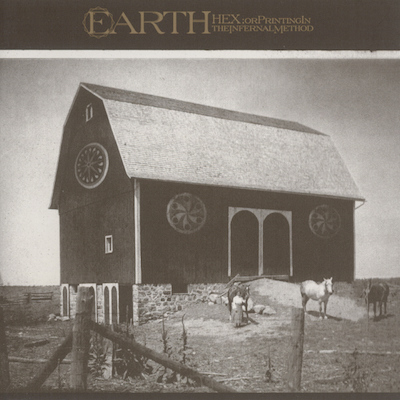 Earth – "Raiford (The Felon Wind)" (2005)
Hex: Or Printing in the Infernal Method was a pivotal moment in Earth's catalogue—Dylan Carlson dropped the distortion of his previous drone releases in favor of reverb and wah-wah, extending Earth's vision of doom to include country and western sounds. For someone of this country whose life was harrowed by death, addiction and violence, it seems inevitable for Carlson to turn to the American West for material. "The felon wind" refers to a windswept scene in Cormack McCarthy's Blood Meridian in which the ruthless gang receives a tarot reading, the chaotic wind itself a symbol for the confusion of who exactly has control over one's fate. Adrienne Davies' brittle and stark percussion contrast with the swampy effects-laden riffs. Banjo interludes mark the slow buildup of layers as Carlson adds more and more lines, ultimately crowned with a bending melody. The end result is both ominous and pensive. Each break provides just enough breathing room to craft a sense of normalcy among the tension, a meditation on a landscape that is at once uniquely yet unsurprisingly violent. – Forrest James
---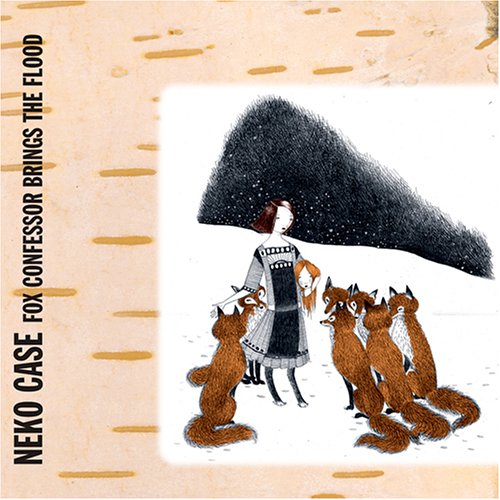 Neko Case – "Hold On, Hold On" (2006)
Neko Case is a storyteller, and the best narrative device she has at her disposal is the ocean of feeling in her own breathtaking voice. But for "Hold On, Hold On," one of her few truly autobiographical reflections, she enlists a team of collaborative ringers to give her own introspection a dark and stormy boost. Backed by The Sadies and frequent collaborator Kelly Hogan, "Hold On, Hold On" is a haunted surf-twang barnburner, Case tapping into a more vulnerable space ("The most tender place in my heart is for strangers/I know it's unkind but my own blood is much too dangerous") with a dose of desert thunder behind her. Yet while the sound is far from traditional, the story is a familiar one to any country listener: loneliness, independence and more than a few bottles for good company. – Jeff Terich
---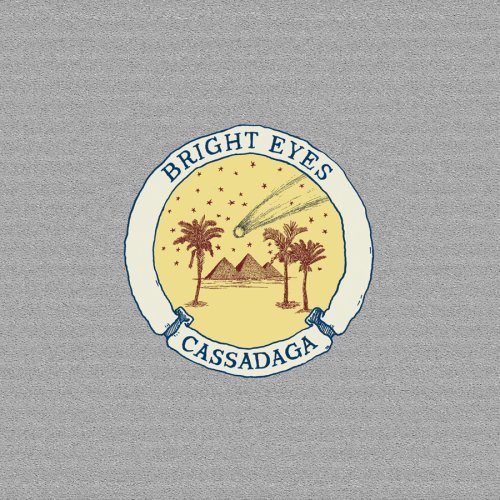 Bright Eyes – "Four Winds" (2007)
Bright Eyes' apocalyptic "Four Winds" takes what was old hat within traditional country and expands it monumentally. Leaning heavily into a menagerie of instruments including mandolins, banjos, a Wurlitzer and the iconic lap steel, "Four Winds" felt perhaps a bit like a throwback with its shuffling tempo and exuberant chorus feeling closer to country of the '70s. But it's Conor Oberst's lyrics that distanced it; "And it's the sum of man, slouching towards Bethlehem/A heart just can't contain all of that empty space/It breaks" feels familiar enough but is charged with enough poetic intent that the only thing that could encapsulate it is the layered soundscape surrounding it. – Brian Roesler
---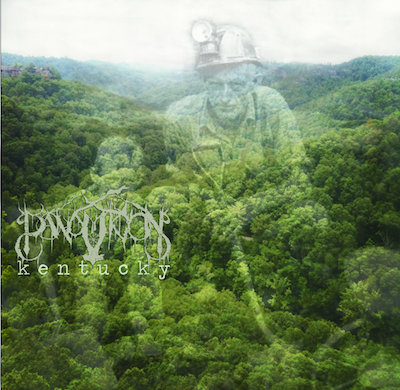 Panopticon – "Bodies Under the Falls" (2012)
Since its Norwegian second wave in the early '90s, black metal has been fused with seemingly every style of music imaginable, from gentle strains of pastoral folk to shoegaze's hazy sheets of guitar. Panopticon's Austin Lunn found a decidedly less obvious counterpart to black metal: bluegrass. On his 2012 album Kentucky, Lunn told the story of the exploitation of coal miners through both epic black metal tracks and shorter bluegrass tracks, including a few traditional protest songs. "Bodies Under the Falls" is where the two merge most harmoniously, Lunn's soaring black metal epic transitioning halfway through into a subdued and rustic jam session between banjo and acoustic slide guitar, beautifully transitioning back into its towering black metal sound with the same melody with the addition of strings. It's a stunning example of how two seemingly unrelated sounds can coexist harmoniously and even make each component stronger. – Jeff Terich
---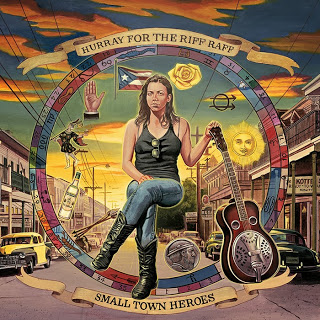 Hurray for the Riff Raff – "End of the Line" (2014)
From their 2014 breakout record and ATO Records debut, Small Town Heroes, "End of the Line" is Hurray for the Riff Raff's case study on country while in transition between sounds. The song features a dazzling full-band arrangement. Harmonica and violin of course, but it's the subtle accordion in the background that pushes this one over the edge to an immediate classic. The balanced back-and-forth between swinging and shuffling rhythms both recalls and rivals the best of the Avett Brothers. Alynda Segarra truly leads on guitar, vocals, and harmonica, showcasing her train-hopping roots in Americana. This original ballad, straightforward and satisfying, is the bridge between her independent ventures as a classic Americana singer and her mainstream success with indie rock experimentation. – Forrest James
---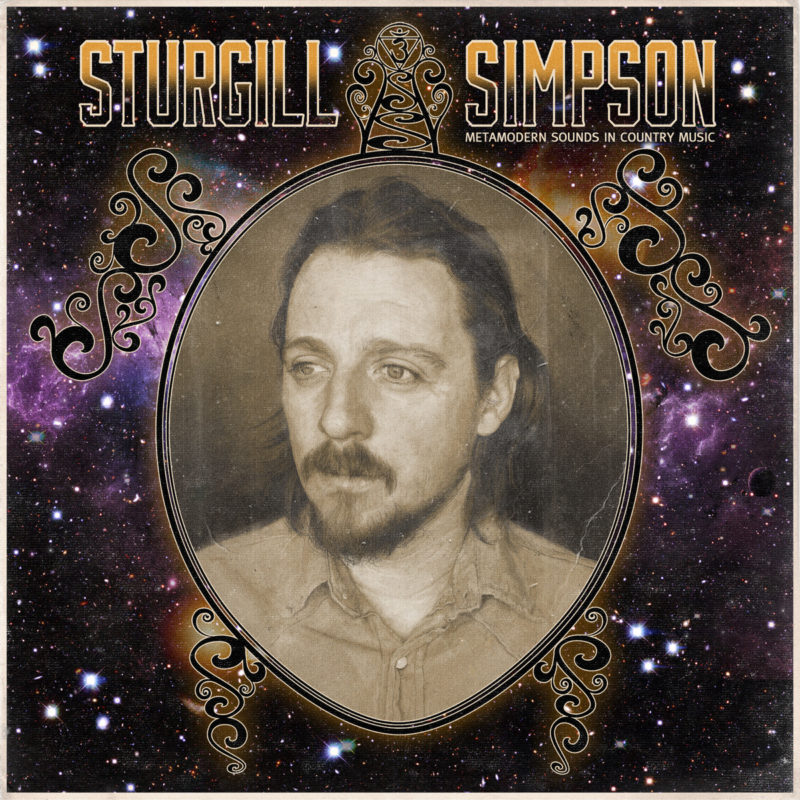 Sturgill Simpson – "It Ain't All Flowers" (2014)
In the past five years, Sturgill Simpson has busked outside the Country Music Awards, recorded a ZZ Top-style rock album that soundtracked an hour-long Netflix anime, and starred as a police officer in a pivotally tense scene in Queen & Slim. It's safe to say he's never been all that interested in the traditional career arc of a country artist, but that was already well apparent by the release of 2014's Metamodern Sounds in Country Music, which climaxes with this six-minute psychedelic country epic. Its introduction is played backward, as is its outro, with Simpson's guitar spiraling out into acid-rock freakout, and in-between he ascends toward a gloriously hypnotic bridge. There are moments where, if it weren't for Simpson's own classic Nashville baritone, the "country" might well have disappeared into a psychedelic netherworld. – Jeff Terich
---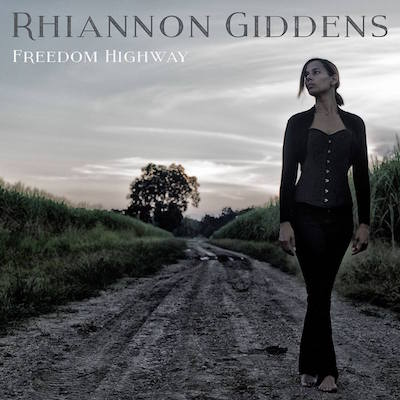 Rhiannon Giddens – "At the Purchaser's Option" (2017)
As a member of Carolina Chocolate Drops, Rhiannon Giddens played new music with some very old roots, and drawing new light on the Black influences on bluegrass and folk. With her second album Freedom Highway, she delved deeper into American history—violent, racist and tragic—and opened with a song about a woman sold into auction as a slave, with the purchaser given the option of also taking her nine-month-old baby. It's heartbreaking at its core, but Giddens and her musical collaborators maintain a sense of atmospheric, bluesy mood through her frequent juxtaposition of banjo and violin. She tells a story of Black humanity and survival through a sound that at it's core is a part of the continuum of Black music, making a modern sound out of a tradition that's centuries old. – Jeff Terich
---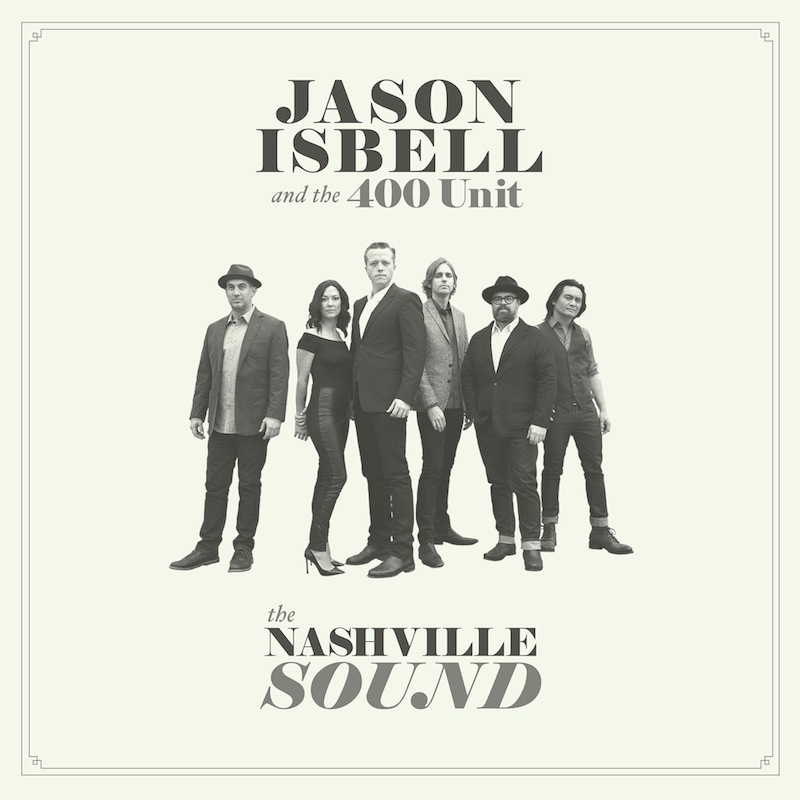 Jason Isbell and the 400 Unit – "If We Were Vampires" (2017)
Singer/songwriter, 400 Unit frontman and former Drive-By Trucker Jason Isbell gets to the crux of love's bittersweet bargain when he sings, "It's knowing that this can't go on forever/ Likely one of us will have to spend some days alone," on his haunting "If We Were Vampires." The thesis of the ballad lies is in this lyric, pointing out that nothing can truly last forever, even love between soulmates—and that finite preciousness might be lost on the walking undead. Matched with his relaxed, easygoing vocals is his raw, sometimes rough, style of guitar playing. But beneath the roughness there is also love—his twangy aesthetic constantly pulling at nostalgic heartstrings, longing for simpler times. – Virginia Croft
---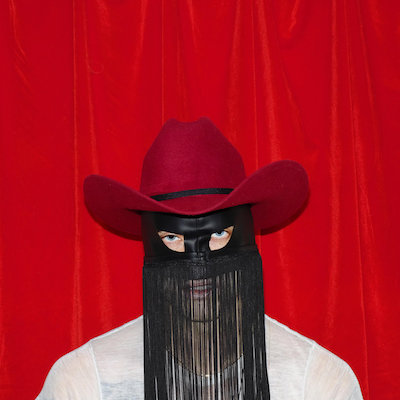 Orville Peck – "Dead Of Night" (2019)
Not only is "Dead of Night" the lead single and opening track of Peck's debut Pony, but it was also the very first glimpse we ever got of the enigmatic singer. Orville Peck's crystal-clear romantically reverberating guitar belongs on the end-credit stage of the Twin Peaks Roadhouse, while his sultry baritone reaches to the most nostalgic depths of Cash or Orbison. Peck's poetry is plain, with brazen yet sly wordplay. "Spend a johnny's cash, hitch another ride." The music video features and explicitly credits the workers of the Chicken Ranch, rightfully combining a human portrayal of sex work and a proud modern queerness. It feels ambiguous whether he is singing about an old friend or lost lover, yet it doesn't really matter—this sense of loneliness transcends romance. – Forrest James
---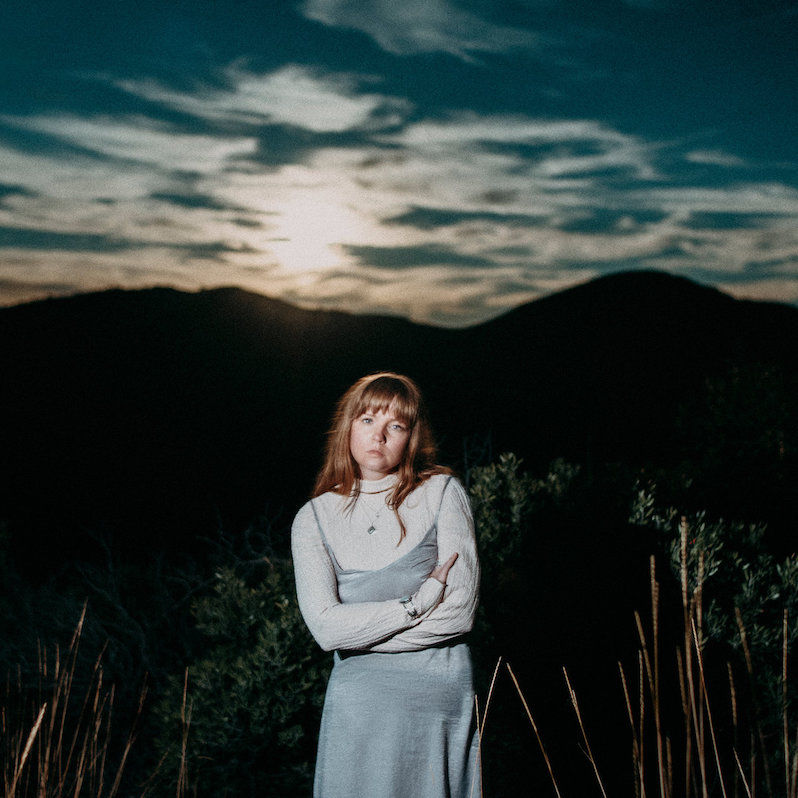 Courtney Marie Andrews – "Burlap String" (2020)
Blending her nostalgia-rich lyrics with delicate, carefully crafted folk-country melodies, Courtney Marie Andrews' "Burlap String" provides a welcome dose of thoughtful reflection. As she sings "Some days are good, some are bad / Some days I want what we had," Andrews looks back on a past love with a perspective that only time can provide. Seeing memories in a new light, with a new perspective. Her beautiful vocals, dripping with hints of Loretta Lynn and Joni Mitchell, add depth and warmth to the track, highlighted by bits of rustic, aching guitar. – Virginia Croft
---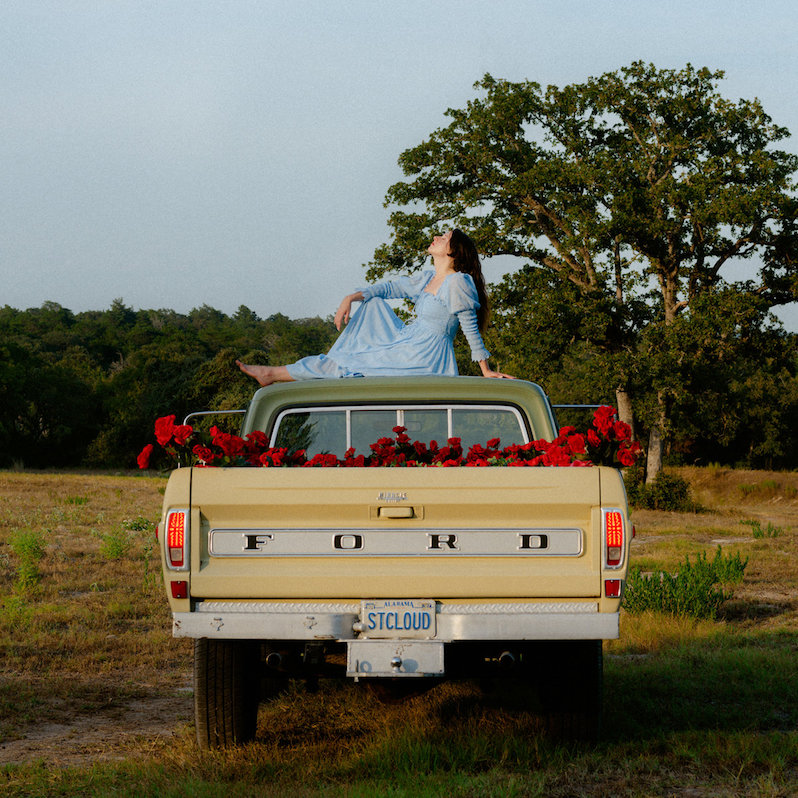 Waxahatchee – "Lilacs" (2020)
Last year's Saint Cloud may seem like a pretty recent memory to include on a history list, but Waxahatchee's country album has been simmering for almost a decade—now that we've heard the end product it's clear just how integral Crutchfield's twang has been all along to her shape-shifting indie rock sound. The lead single "Lilacs" remains the most distilled taste of her country influences. Playful guitar melodies dance together over an energetic cross stick tick; her signature range-bursting holler of a chorus busts everything open to foot-stomping levels of joy. This song says: country music is fun as hell, lonesomeness and yearning and all. – Forrest James
---
Support our Site—Subscribe to Our Patreon: Become one of our monthly patrons and help support an independent media resource while gaining access to exclusive content, shirts, playlists, mixtapes and more.