El-P announces vinyl reissues of his solo albums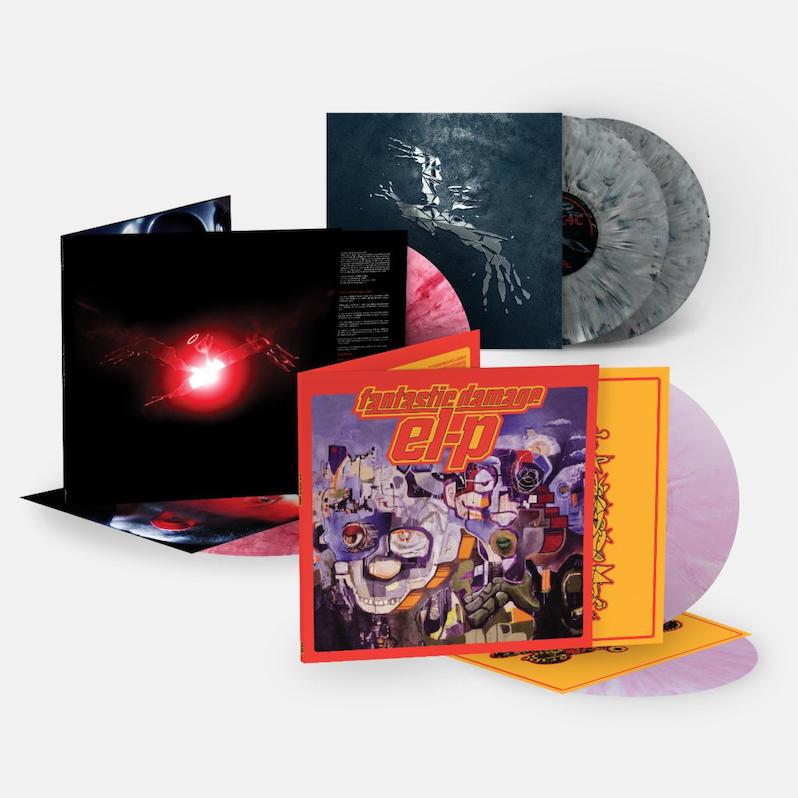 El-P has announced deluxe vinyl reissues of his solo catalog. His first three, long out of print albums, 2002's Fantastic Damage, 2007's I'll Sleep When You're Dead and 2012's Cancer 4 Cure will be released on deluxe edition colored vinyl via Fat Possum for their 20th, 15th and 10th anniversaries, respectively. They're available for pre-order now, and up on streaming services as well. Take a look at the new pressings above.
El-P says in a statement: "this is a thank you letter to everyone who has helped and allowed me to live my life doing the music and art i love. to everyone who has been moved in some way by what i do, to everyone who has been listening from the beginning, to those that stuck with me as i changed and grew and to everybody who's just discovered the music.   
i've always focused on the next piece. i've always only run to my future. but despite my habit of not looking back much, this year marks the 20th (FANTASTIC DAMAGE), 15th (I'LL SLEEP WHEN YOU'RE DEAD) and 10th (CANCER 4 CURE) anniversaries of the major records in my solo career and it feels good to get them back on vinyl and into whomever's hands might want them.
but most of all it feels good to just be here. still allowed to do what i love, still thrilled about it in every way.
so again, thank you.
love,
el-p"
In 2020, El-P and Killer Mike released Run the Jewels 4.
Revisit our Hall of Fame article, Company Flow's Funcrusher Plus was an epochal, inimitable debut.