6 Great New Metal Albums That Have Been Worth the Wait

Colin Medley
Last month, Treble published a list of the most anticipated albums of the fall, many of which could easily be classified as our most anticipated albums of the year. And that included a handful of metal albums, some of which I've written about in this month's roundup of the best metal albums of the past month, all of which have been highly anticipated—by me!—for varying amounts of time. Some have been in the works for four or five years, one arrives after a band's nine-year hiatus, one is the arrival of a long-awaited new project from an artist whose prior band called it quits four years ago. Sometimes the waiting game pays off, and this month's picks are a celebration of that idea, with some all around spectacular results.
(I'd also like to take a moment to point out that while neither album is technically metal nor comes after any kind of extended hiatus, the new albums from Sprain and Flooding are two of the best albums I've heard this year that employ heaviness, volume and intensity just as well as any metal album.)
Note: When you buy something through our affiliate links, Treble receives a commission. All albums included are chosen by our editors and contributors.
---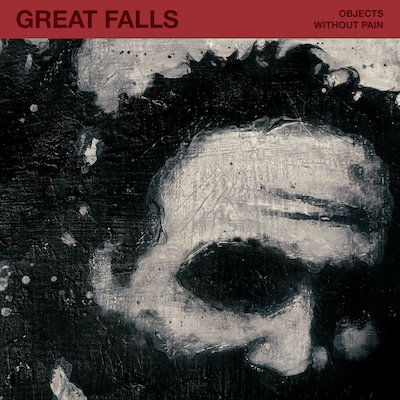 Great Falls – Objects Without Pain
Great Falls' steamroller of a 2018 album A Sense of Rest caught me off guard when I heard it, the kind of brutal, nasty record that scratches a particular itch while leaving you feeling fairly uncomfortable in spite of it. Walking the line where noise rock and sludge metal collide, Great Falls create something that feels like an endurance test for the listener's body—I often feel tenderized after hearing their music. Hearing "Dragged Home Alive," the first track from their first album in five years, Objects Without Pain, I was also caught off guard, but for entirely different reasons. Opening with sparse guitar, drum machine and Demian Johnston's screams, the song drops you into the rawest form of this band's chafing expression. It doesn't stay there long, tumbling into the most intense and utterly explosive songs in the band's body of work, rendered in greater clarity while sounding as if they've been fitted with formidable weaponry. An awe-inspiring act of catharsis. (Neurot)
Listen/Buy: Bandcamp | Amazon (vinyl)
---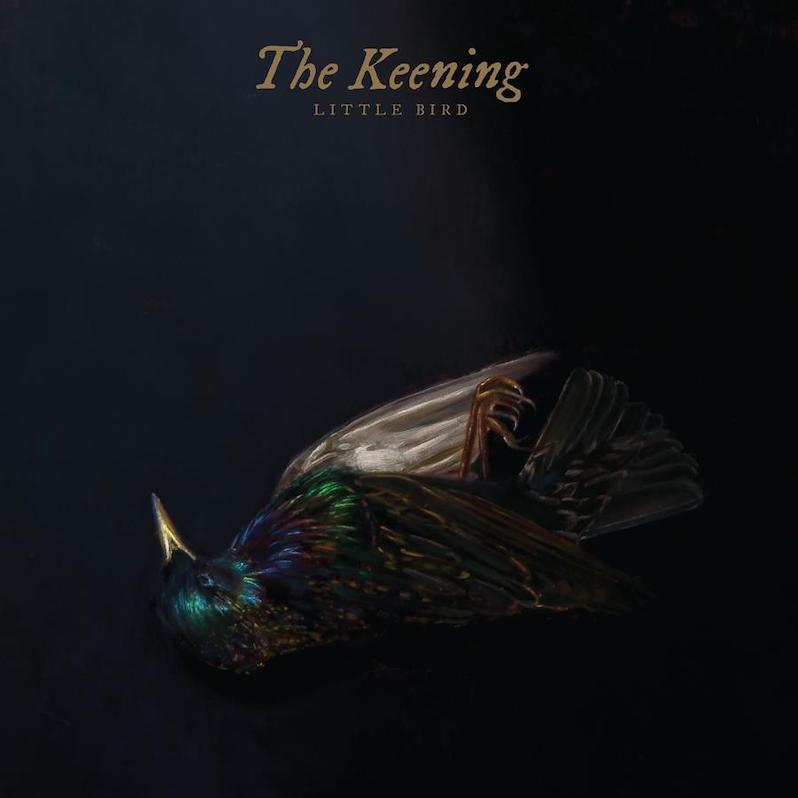 The Keening – Little Bird
Salt Lake City gothic doom outfit SubRosa made several of the best metal albums of the 2010s, which made it that much more of a bummer when they called it quits after the release of their epic 2016 album For This We Fought the Battle of Ages. The band splintered into two directions, with most members forming The Otolith, and Rebecca Vernon introducing The Keening. The latter is certainly the less metal of the two projects, and parts of her debut album Little Bird doesn't actually scan as metal at all, instead steeped in a kind of mournful doom-folk sound, heavy on acoustic instruments like piano and violin. But make no mistake, the doom-metal sound of Vernon's past is here, if presented in more sparing and graceful fashion. It's there on "Eden," "Little Bird" and sprawling closer "The Truth," though not in predictable or rote ways, the darkness of these compositions presented in creative and elegant ways. Sometimes it's less about whether it sounds like metal and more about if it feels like metal. And I can assure you: I feel it. (Also, read Vernon's track by track breakdown of the album!)
Listen/Buy: Bandcamp | Amazon (vinyl)
---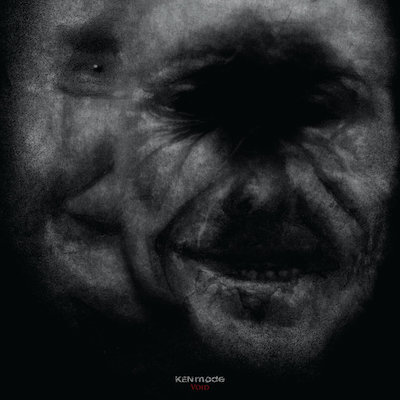 KEN Mode – Void
Technically, we didn't have to wait that long for this one, but the anticipation levels have been high ever since we knew of its existence. Last year, KEN Mode released the outstanding NULL, a record that ranked among my favorite metal albums of the year and which reaffirmed why the Winnipeg band is one of the strongest bands in heavy music of the past two decades. Yet when they recorded that album, they did so with enough material for a follow-up, and with the release of NULL, they announced its counterpart would arrive a year later. Void is cut from a similar cloth as its counterpart, but there are darker shades of nuance amid its eruptions of sonic shrapnel. "These Wires" is melancholy and sparse in its juxtaposition of guitar and piano, "We're Small Enough" incorporates synths amid a more intricate rhythmic pattern, while "He Was a Good Man, He Was a Taxpayer" draws inspiration from goth and post-punk in its rumbling gloom. Given how strong its sibling album is, it's not necessarily surprising that Void is similarly powerful, but the band reveal more shades within their palette, one of their most versatile and compelling albums to date.
Listen/Buy: Bandcamp
---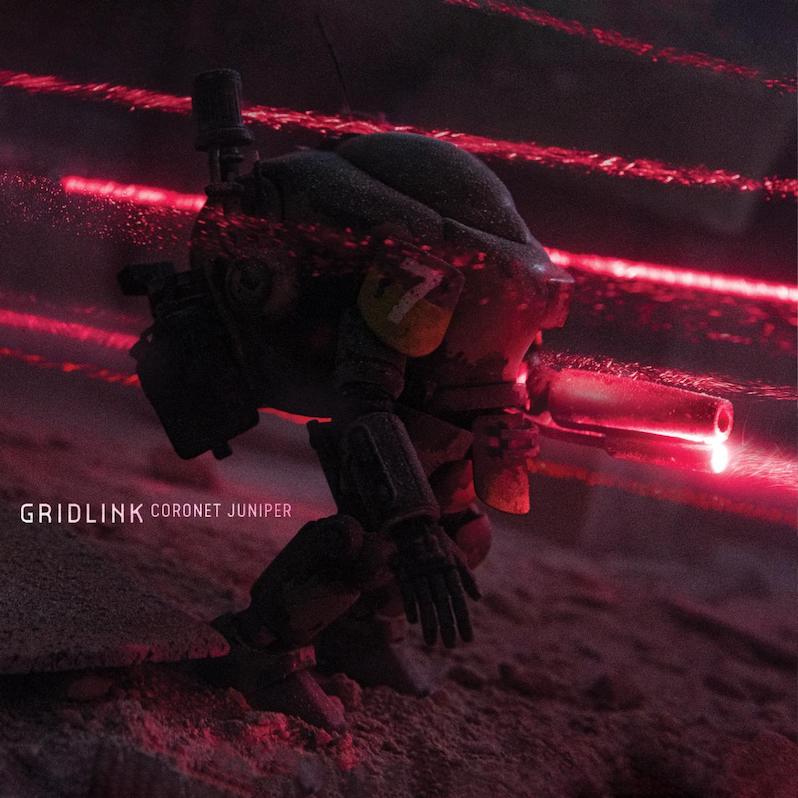 Gridlink – Coronet Juniper
A band that moves at a speed few mere mortals can fathom, Gridlink managed to return after a nearly decade-long hiatus with their relentless fury and razor precision intact. Where their 2014 album Longhena, then thought to be their swan song, saw the group turning out some of their most graceful takes on grind, Coronet Juniper extends from that lofty peak, with moments of melody and rhythmic intensity that prove this isn't just a band that can play faster and with more ruthless elegance than any of their peers—they're actually pretty incredible songwriters as well, as evident on moments like "Pitch Black Resolve" and "Ocean Vertigo." None of which was ever in doubt, but after a nine-year hiatus, it's always nice to have a reminder of the seemingly superhuman abilities of this incredible band.
Listen/Buy: Bandcamp
---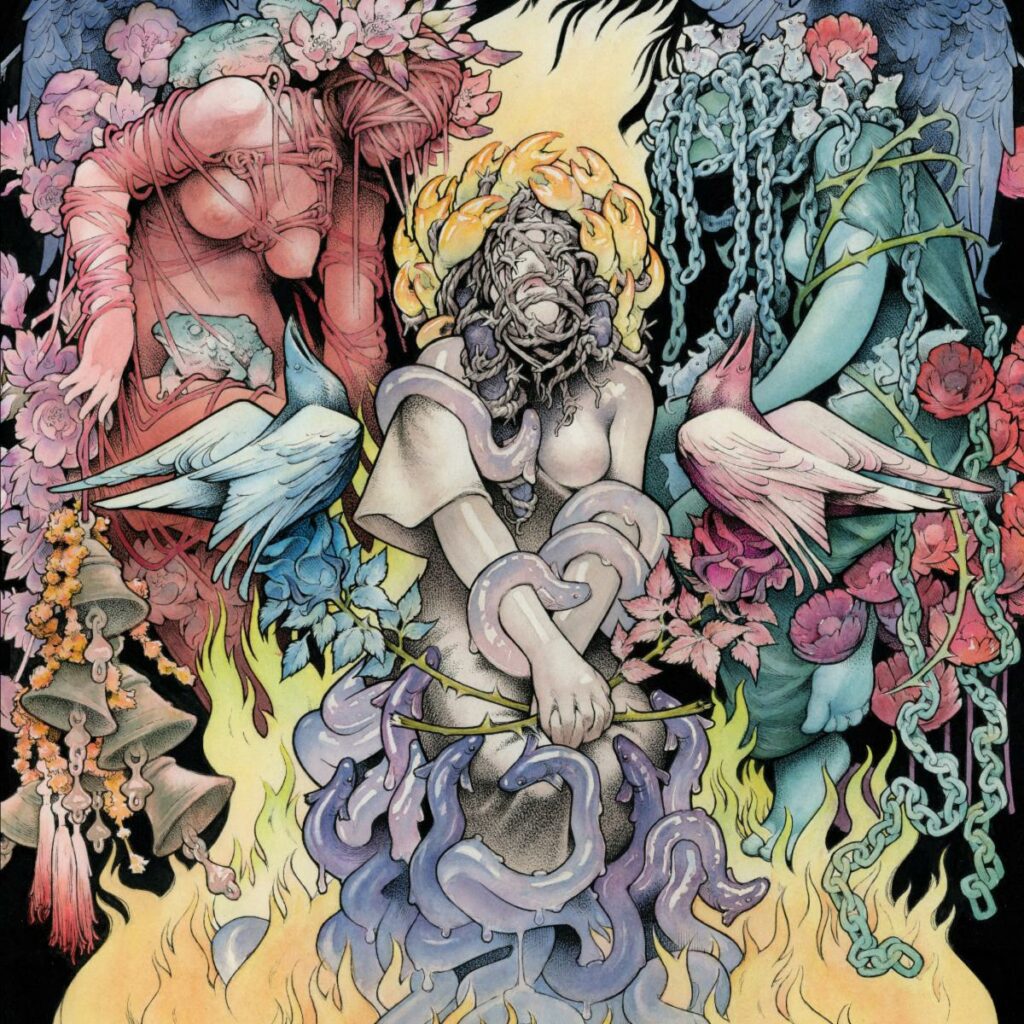 Baroness – Stone
I reviewed the latest album from Baroness last month, the first non-color-themed album in their catalog thus far, and noted that their evolution is notable in the scheme of long-running heavy bands, in that they continue to throw curious curveballs and proggier elements into the mix while maintaining a commitment to simply badass riffs. I'll confess that this one took a few listens to fully click for me, but once it did I found each listen to be more rewarding, its more abrasive and atmospheric elements pulling me in deeper to what ultimately are just a great set of songs. For me, that's always been the core of it—Baroness are outstanding musicians and, here, they're exploring an entirely different aspect of what goes into their band. But as much as I love it when they're just rippin' and rockin' on a song like "Last Word," it's in folkier and more atmospheric tracks like "Magnolia" and "The Dirge" where they offer some of the most stunning surprises. I've said it before and I'll say it again: Whenever they're ready to make a psychedelic Americana album, count me the fuck in.
Listen/Buy: Bandcamp | Merchbar (vinyl)
---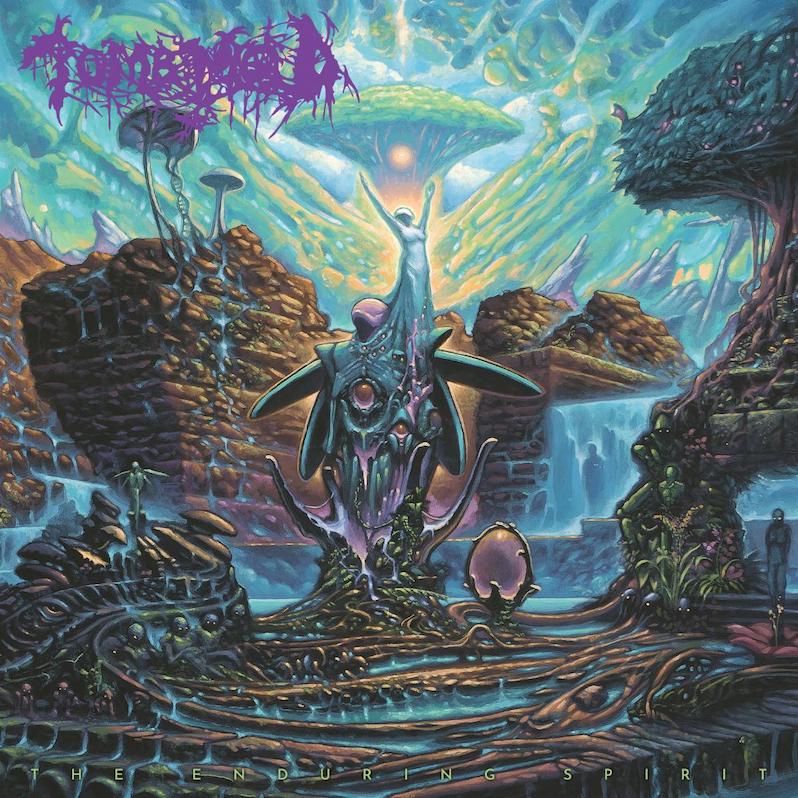 Tomb Mold – The Enduring Spirit
Nope, we're not done talking about Tomb Mold. Not by a long shot. (Guess what starts next month!) But there's good reason for that—they've released the best death metal album of the year (you heard it here!) and one of the best albums I've heard all year in any genre, for that matter. It comes after four years of relative quiet for the band. Back in 2019 they were moving at a relentless pace, following up their stellar 2018 album Manor of Infinite Forms with Planetary Clairvoyance just a year later. And even then it felt like they were evolving at a remarkable clip; here, they're leagues above and beyond where they've been, taking a more progressive approach (in the capital-P Prog sense of the term) to death metal that finds them incorporating more complex and dazzling song structures as well as a sense of gossamer, gloomy melody that ties them to the dreamier end of goth and Derrick Vella's other project, Dream Unending. An undeniable triumph.
Listen/Buy: Bandcamp | Amazon (vinyl)
---
Treble is supported by its patrons. Become a member of our Patreon, get access to subscriber benefits, and help an independent media outlet continue delivering articles like these.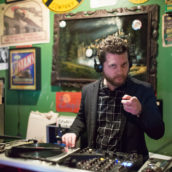 Jeff Terich
Jeff Terich is the founder and editor of Treble. He's been writing about music for 20 years and has been published at American Songwriter, Bandcamp Daily, Reverb, Spin, Stereogum, uDiscoverMusic, VinylMePlease and some others that he's forgetting right now. He's still not tired of it.