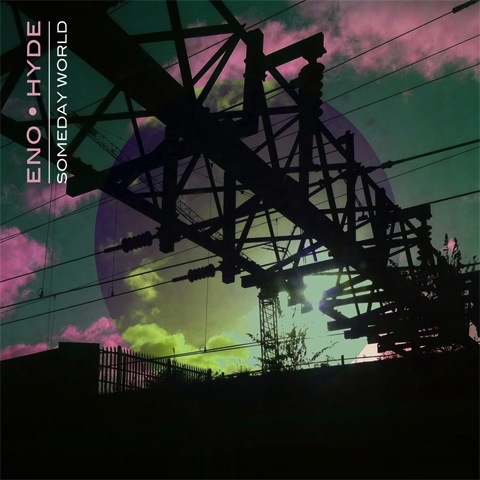 Buy at iTunes | Buy at Insound (vinyl)
I don't know about you, but I think the 21st century so far has been very kind to Brian Eno. Sure, he had a few interesting LPs at the end of the 20th—some artsy collaborations, some contemporary orchestration, some forays into proper techno—but nothing on the legendary level of, say, the quirk-pop of Here Come the Warm Jets or the defining ambiance of Music for Airports. Frankly, it felt like the most success he had just prior to the turn of the century was as a producer for the likes of U2 and James. But about halfway through the 2000s, something kicked Eno's creative ass.
Early signs of that showed up on 2005's Another Day on Earth, his first solo studio album of proper songs in eight years. This was quickly followed by more production for U2 and Coldplay, his own art installations and music for them, and most importantly joining the roster of innovative electronic-music label Warp Records. Using Warp as a home base has made Eno's productivity feel suddenly tangible, his profile raised to previously unseen levels. Since the move he's released 10 albums: half of them come from Warp, and six of them are collaborations with old and new partners.
The fifth Warp release and sixth collaboration overlap in the form of Someday World, released under the name Eno•Hyde. "Hyde" is Karl Hyde, frontman for veteran electronica outfit Underworld. (That's the "Born Slippy" crew in case you've forgotten.) The pair have been working off and on since 2011, but committed to a hunk of studio time in 2013 to flesh out some unfinished ideas from Eno's vaults. These results, too, aren't going to end up on anyone's best-ever-of-anything lists, but if there's one thing to be gleaned from the album it's that they had a blast making it.
"Daddy's Car" juxtaposes a plaintive Hyde vocal against a fluttering and percussive background, a metallic version of the Afrobeat for which Hyde and Eno share a surprising love. "When I Built This World" hints at abstract spy music until it shifts exactly halfway through to the album's chugging climax, zooming from nothing to something like a Sun Ra song. Most of the highest peaks on Someday World run upbeat and dense, but don't discount softer numbers like "Mother of a Dog" or album finale "To Us All," a downtempo symphonic pop song that feels like the most deft use here of Eno's hands.
Sadly, having such a good time together may have made Eno and Hyde oblivious to the ruts in this road they're traveling. Each have telltale signs—good and bad—that you're listening to one of their recordings, and on Someday World if they're not doing the branding their fellow musicians are. There are hammy, unnecessary horns in album opener "The Satellites"; they might come from Georgia Gibson and young producer Fred Gibson, but you lay the blame for it on Hyde. The morose Coldplay feel of "Strip it Down" might stem from Will Champion's drums (ha!), but you end up pinning it on Eno.
Really, the music on Someday World feels like it was made by a full band because there are enough personnel here for at least three. While we've heard "Eno•Hyde," and they generate their share of great moments, I'm curious to see what might be the results of hearing only Eno and Hyde. I can be a fan of digital performers extracting a live-band feel from their banks and banks of humming machinery; I've praised Hyde and Underworld for it in the past, and I think I enjoy his apparent contributions here more than Eno's. (Heresy, I know.) Still, I hope we get to hear more from this duo—just with less help.
Similar Albums:

Africa Hitech – 93 Million Miles


Underworld – Mysterons Mix/The Riverrun Series


Brian Eno/Rick Holland – Drums Between the Bells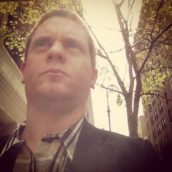 Adam Blyweiss
Adam Blyweiss is associate editor of Treble. A graphic designer and design teacher by trade, Adam has written about music since his 1990s college days and been published at MXDWN and e|i magazine. Based in Philadelphia, Adam has also DJ'd for terrestrial and streaming radio from WXPN and WKDU.