Essential Tracks This Week: Dummy, Cass McCombs and more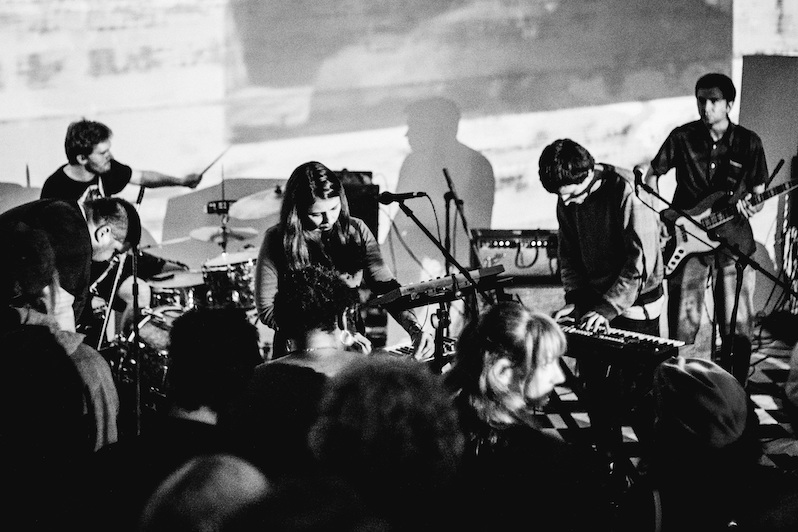 Alex Bulli
We're veering ever so close to the halfway point in the year, and we'll reveal our favorites of 2022 pretty soon (any guesses?). But in the meantime, great new music continues to flood our inboxes, and the least we can do is share that with you. This week, five great new tracks including a dreamy b-side, some hypnotic hip-hop, and a country great sharing space with an indie singer songwriter.
Plus, listen to our ongoing 2022 Essential Tracks playlist.
---
Dummy – "Pepsi Vacuum"
After the release of their excellent 2021 album Mandatory Enjoyment (and participating on our recent roundtable on the music of Broadcast), Dummy have delivered a new 7-inch single via Sub Pop titled "Mono Retriever." Yet it's the B-side that reveals a great deal of hypnotic beauty, a slower, hazier and altogether gorgeous slice of pulsing dream pop. At nearly twice the length of the A-side, "Pepsi Vacuum" is a blissful comedown, offering some extra space to be set adrift in its sea of drone and distortion, and it's a space you might not want to leave.
From Mono Retriever 7-inch, out now via Sub Pop
---
Elucid – "Spellling"
I don't know if "Spellling," the first single from Armand Hammer emcee Elucid's new album I Told Bessie, is inspired by the art pop of Bay Area artist Chrystia Cabral. Given the third L in the title, it's hard not to reach that conclusion, though beyond that any actual connection is merely implied. Rather, the track is another mesmerizing new direction from the rapper, built around an uneasy and psychedelic jazz loop, with Elucid delivering evocatively oblique lines like "I'm a dancer in the dark, running tangents off the mark/If you're seeking understanding, you should jam this where you are." After a stellar offering from his Armand Hammer partner billy woods earlier this year, it's the beginning of another strong showing from the Backwoodz camp, who look like they might be a lock for monopolizing our listening attention for another year in a row.
From I Told Bessie, out now via Backwoodz
---
Cass McCombs – "Unproud Warrior" [feat. Charlie Burnham and Wynonna Judd]
Earlier this spring, Cass McCombs shared "Belong To Heaven," a plaintive ode to a deceased close friend. The track wasn't officially tethered to a new album release until this week's announcement of Heartmind, McCombs's forthcoming record due out via Anti- later this summer. Alongside the news of Heartmind is a lovely second track that's featured on the record as well, "Unproud Warrior." The track is spacey and melancholic, but the free-associative vibes do little to obscure McCombs' knack for a compelling melody. It's another example of McCombs' strides across a compelling middle ground, blending dark experimental touches with sunny American folk: Roy Harper meets Jackson Browne. A pair of cameos from both sides of this spectrum—violinist Charlie Burnham, and, whoa, Wynonna Judd—do wonders to amplify the song's eccentricities and brighter sentiments in equal measure. – Ben Easton
From Heartmind, out August 19 via Anti-
---
Wailin Storms – "Broken Into Three"
Wailin Storms' 2020 album Rattle was one of my favorite records of that year, a unique hybrid of Gun Club-style punk blues with Unsane-like noise rock and churning sludge. With their follow-up to that album on the way this year, the group continues to explore the space between classic American music and something heavier and more throttling. "Broken Into Three" is a dizzy waltz that creeps its way through drunken, nauseous verses into a pummeling, 4/4 climax that showcases just how intense this band can be when pushing everything to its limit. – Jeff Terich
From The Silver Snake Unfolds, out July 22 via Gilead Media
---
KEN Mode – "A Love Letter"
My first reaction upon hearing of KEN Mode's first new album in five years was recognizing just how much I've missed this band. The Winnipeg noise rock group has long maintained a balance between manic aggression and a more experimental kind of art-metal songwriting approach. And though "A Love Letter" leans more heavily toward aggression, it's a stunning showcase of the band's abrasive weirdness. For one, it features prominent use of sickly no wave saxophone, which appears to be a more permanent fixture since 2018's Loved. But most of all, it just kicks ass, some of the nastiest sounds they've unleashed in a while, and that's something to be excited about. – Jeff Terich
From NULL, out September 23 via Artoffact
---
Support our Site—Subscribe to Our Patreon: Become one of our monthly patrons and help support an independent media resource while gaining access to exclusive content, shirts, playlists, mixtapes and more.