Essential Tracks This Week: Irreversible Entanglements, Mitski, and more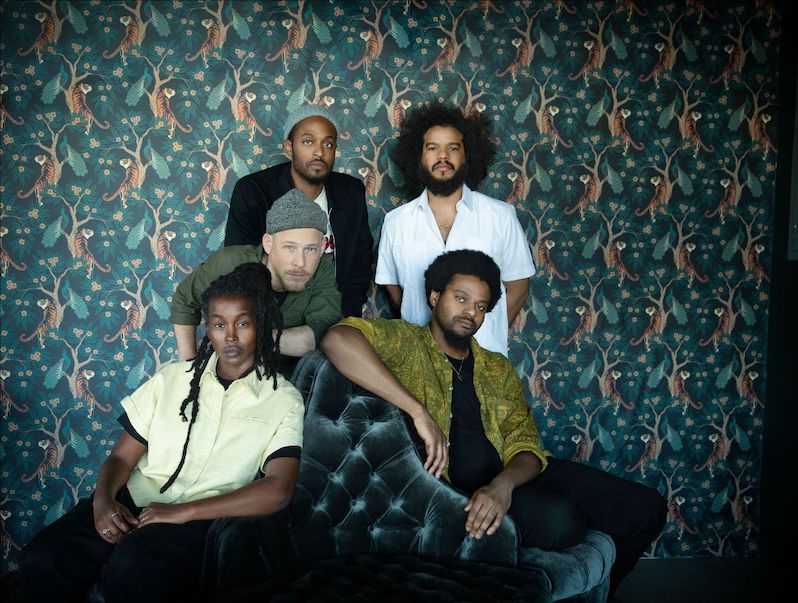 We've still got a few more weeks (months?) of festival season, but some of us are just trying to make it through the summer with as much time in air-conditioned spaces as possible. If you're planning on doing the same this weekend, or turning up the jams in the inflatable kiddie pool, then we've got some must-hear songs for you. Our Essential Tracks this week include one of the best jazz bands in the game right now, a singer/songwriter with a stunningly subtle single, some Portland up-and-comers and more.
---
Irreversible Entanglements – "Free Love"
This week, Irreversible Entanglements announced their fourth album, Protect Your Light, which is their first for legendary jazz outpost Impulse!—a pairing that feels as if it were destined to happen, and amazing to see come to fruition. "Free Love" is the first piece of music from that album, a set of sonically immersive spiritual jazz with intricate rhythmic groove, gently powerful affirmations from Moor Mother and leads from trumpeter Aquiles Navarro at once impassioned and catchy. Though Irreversible Entanglements can do both heavy doses of free-jazz intensity and more soulful immediacy, "Free Love" leans more toward the latter; when Moor Mother says "I want to dance," it feels as much like a universal expression of joy as a very literal desire to let the rhythm take over. – Jeff Terich
From Protect Your Light, out September 8 via Impulse!
---
Mitski – "Bug Like An Angel"
The list of influences mentioned in the announcement of Mitski's new album The Land Is Inhospitable and So Are We—Caetano Veloso, Arthur Russell, Ennio Morricone and Scott Walker—suggests that the singer/songwriter has something ambitious and potentially breathtaking in store. Which is certainly the case with its first single, "Bug Like An Angel." A simple, four-chord acoustic strum coupled with her gorgeous vocal is really all that's needed here, and it's wonderful to hear such a stripped down presentation, but it's hard not to be deeply moved by the addition of a choir in its chorus, turning stark beauty into transcendence. – Jeff Terich
From The Land Is Inhospitable and So Are We, out September 15 via Dead Oceans
---
foamboy – "Burnout"
Sublime pop—earworms that can make you hit repeat more than the refresh button on the doom-scrolling device of your choice—can materialize from the most quirky, nerdy places. And that my friend is the human condition. But any foamhead can already tell you that, they have experience in these matters. When I caught foamboy, the Portland-based pop duo composed of producer Wil Bakula and vocalist Katy Ohsiek, in San Francisco last summer it was a slap upside the head. The music doesn't lie. Equipped with a full grooving band, foamboy encapsulates this pop-funk equation with their swirling melodic hooks from Bakula that feel natural—either on piano or keyboards—but not forced. While Ohsiek writes and sings with the most head-to-heart short dialogue updating the Suzanne Vega word economy. "Burnout," the sparkling new single that Ohsiek credits to  "being in math grad school, being amongst people who are better at and more committed to academics than I ever could be" just might be their grooviest get down yet documenting, what else, that damn human condition. – John-Paul Shiver
Out now
---
Resavoir – "Inside Minds"
As one artist on this page departs International Anthem for an exciting new partnership, another of the label's best drops some gorgeous new grooves for us to savor. Resavoir is Chicago artist Will Miller, a trained trumpeter and composer whose music merges inspiration from the natural world with a blend of laid-back instrumental interplay and the lightest touch of contemporary beat music. "Inside Minds" is richly rewarding Sunday-afternoon jazz, not so deep in the pocket that you break a sweat, but with enough soul to never retreat into the background. Breezy, playful, and effortlessly lovely. – Jeff Terich
Out now via International Anthem
---
DJ Koze – "Candidasa"
DJ Koze is set to have a pretty strong year, both with his collaborations with Róisín Murphy and now with this latest single "Candidasa," reminding us of how much a powerhouse producer he is. Stretching past 10 minutes, "Candidasa" is a slow burner but one with a lot of heat, its steady pulse maintaining a constant presence as bits of bass, synth, polyrhythmic elements and other various sumptuous bits of sound enter the frame. Slowly but steadily, it grows from a skeletal beat to a more richly rewarding dancefloor epic—just the kind of thing this most sweltering of summer weekends requires. – Jeff Terich
Out now via Pampa