Explosions in the Sky : How Strange, Innocence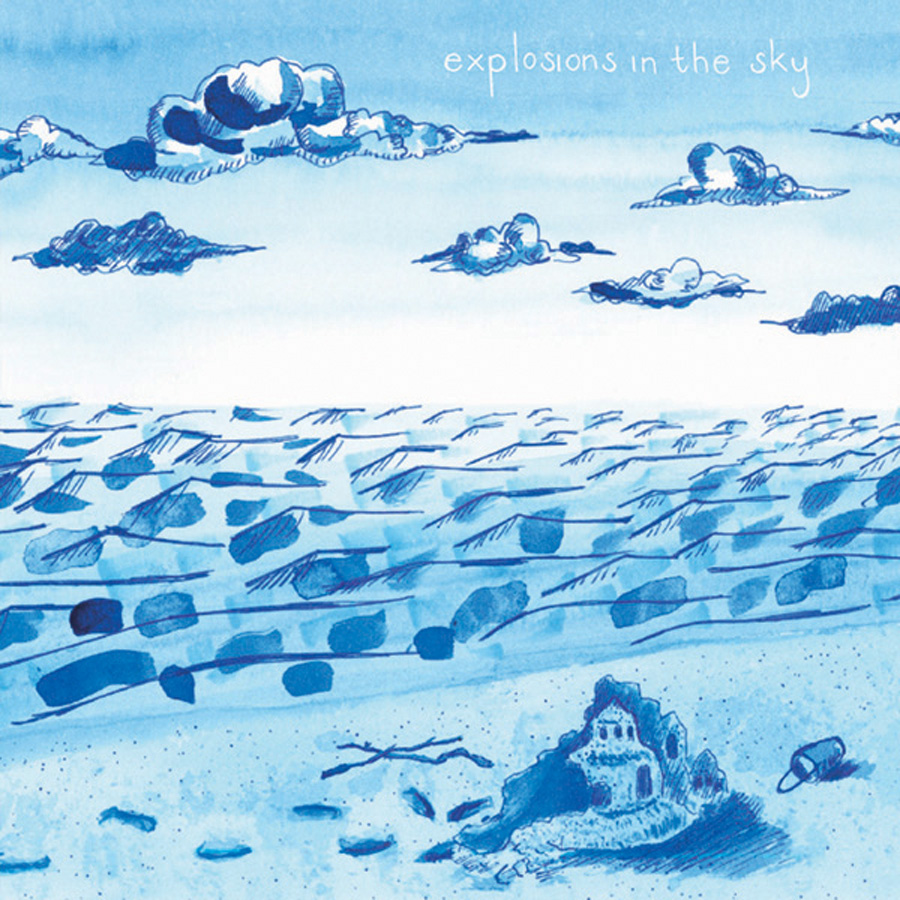 What is it about Texas in the last few years? Spawning such mega-intensity acts as At the Drive-In, And You Will Know Us by the Trail of Dead and Tarantula A.D., Texas has lately become the hotbed of music of epic proportions. One of the best of the bunch is the word-of-mouth phenomenon that is Explosions in the Sky. You might be confused by the year listed for this album review. The thing is, How Strange, Innocence has been released before, five years ago, in an extremely limited CD-R format that the band sold at shows. Since then it has been out of print and out of circulation, except for another limited pressing on vinyl that had fans paying megabucks to get their hands on it. The band is forthcoming in expressing their love / hate relationship with the record, acknowledging rookie mistakes, but understanding that every band has a beginning.
This is kind of their You Can Play These Songs with Chords or The Purple Tape, a rare glimpse at a band's early start before they broke big with something else, something more polished. In the case of the above, Something about Airplanes and Come On, Pilgrim. In the case of Explosions in the Sky, it was the inspired title Those Who Tell the Truth Shall Die, Those Who Tell the Truth Shall Live Forever. Before they garnered comparison to such instrumental rockers as Mogwai and Godspeed You Black Emperor, they were a more straightforward indie band, albeit still without vocals. Yes, the songs were still all over five minutes long, with most reaching into the eight minutes mark, but the guitars were decidedly more geared towards a more mainstream indie listener. It isn't quite Sigur Rós, but it also isn't quite the Shins. The music of How Strange, Innocence (aptly titled, by the way) lies somewhere in the vast regions of indie space between the two.
Songs begin with slight guitar plucks and subtle bass lines, then build and crescendo, as in the last few minutes of "Magic Hours" to ecstatic frenzy with three or four instruments sounding like double that. Even without lyrics, these instrumental pieces contain stories. You, the listener, might have to provide that story with what the music triggers in your own memory and psyche, but Explosions in the Sky definitely had stories in mind when they wrote and recorded these pieces. They may not be the same band now that they were then, but this re-release of sorts is more than just a historical document, it is a piece of a band laying it all out on the table for all to see. Reading your own writing years after the fact can be embarrassing, but thankfully EITS have gotten over their worry and allowed more of us to catch a glimpse of their onset.
Similar Albums:
Tortoise – Millions Now Living Will Never Die
The Sea & Cake – The Sea & Cake
Godspeed You Black Emperor – Lift Your Skinny Fists Like Antennas to Heaven