Exploring the Universe of Flying Lotus' 'Cosmogramma'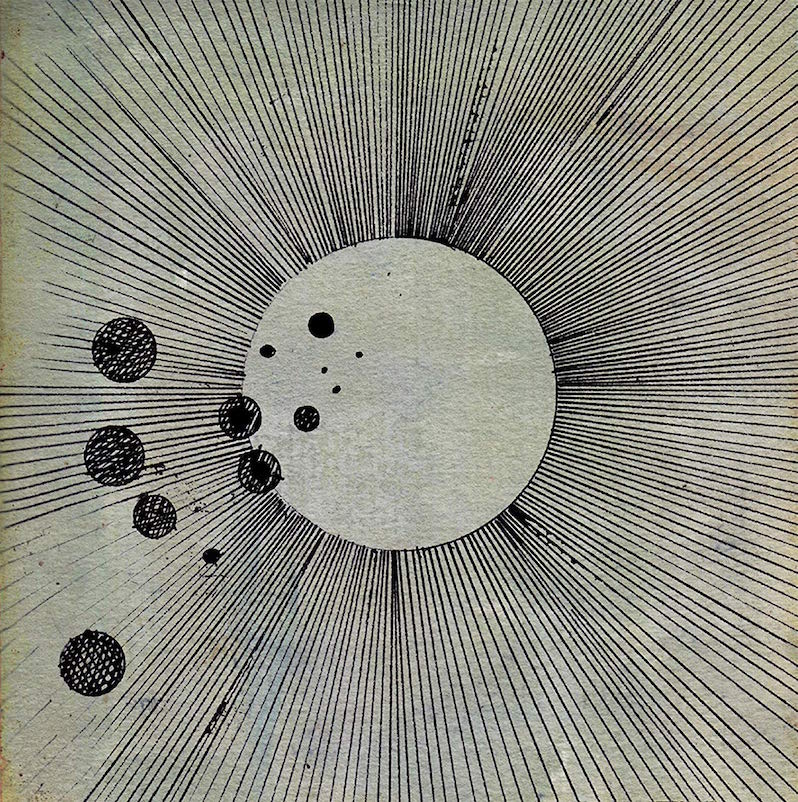 The music of Steven Ellison is an ethereal wonder. Best known by his stage and studio name, Flying Lotus, the L.A.-based producer crafts a fusion of jazz, IDM, electronica, soul and hip-hop that allows for astounding auditory depth and delight. Exploration and reinvention is Flying Lotus' stock in trade, each new album going somewhere different, revealing something new about his sound and approach.
His debut record, 1983, offers a plethora of head-spinning compositions; electronic glitches and hip hop elements breathe frenetic excitement throughout. His follow-up, Los Angeles, plays to similar vibes, while also further expanding upon the techniques he established on his debut. Here is where he began to warp sound and establish a setting for his listener, as if drawing sound from the city itself.
Each of these records offer gentle moments of contemplation, yet primarily serving to deliver boisterous instrumentation. However, it's 2010's Cosmogramma upon which Ellison cemented his unique artistry. Presenting stimulating beats and vibrant progressions, Flying Lotus shifted in direction, unleashing meditative music that knows how to have fun. Conceptually, the LP has been described as a "space opera" and "map to the universe." And though he was known to use numerous instruments in his work prior to this release, Cosmogramma makes for a grander array of musical prowess. The record sees Ellison diving deeper into his work, pulling together abstract pieces to create music that is trippy, bizarre and beautiful. Ten years after its release, Cosmogramma remains a joyful, psychedelic journey.
From the opening moments of "Clock Catcher," the doors open into the album's surreal world. The blend of electronic glitches, strings and beats overwhelm the senses, settling briefly before transitioning into "Pickled!" The composition rides to an exciting flow, the air light as each instrumental element plays to shifting tones. Ellison weaves these components into "Nose Art," layering the track with enchanting waves of sound, with brief touches of distortion. With some harp strings and ambient effects, "Intro//A Cosmic Drama" provides a moment of added calm for the listener; not only does it swirl in serene energies, but its thoughtful nature offers the listener space to reflect within the music.
The glitchy flow of "Zodiac Shit" is relaxed, yet around the halfway point, the song morphs, opening to a danceable party rhythm. "Computer Face//Pure Being" bounces about, its rhythm presenting claps, beats and other playful mechanical sounds. Ellison's pacing establishes a soothing pathway throughout his material, each track of Cosmogramma doing its part to guide the listener through the experience.
Cosmogramma also involves an all-star cast of guests to lend a hand in crafting Flying Lotus' sonic galaxy. Radiohead's Thom Yorke appears on "…And The World Laughs With You," lending his soothing vocals to a composition bubbling with small glitches and beats. Frequent collaborator Thundercat brings his bass skills and charming voice to that of "MmmHmm," and Laura Darlington of The Long Lost sings beautifully over strings and ping-pong ball sounds in "Table Tennis," a combination which sounds goofy on paper, but incredible to the ears.
Fun as it is to hear, there's also a meditative quality to Cosmogramma. In "Do The Astral Plane," Ellison takes us on a trip laced in acid; the frenetic beats, rattling, pops of inflection, strings, horns and overall eccentric nature of the cut feels like one flying down a rainbow tunnel. It is pure joy. "Satelllliiiiiiiteee" offers a more minimal approach to such vibrancy, scaling back on speed, while still providing a consistent ride of energetic beats.
Through Cosmogramma, as well as his following records, Flying Lotus played a major part in reinvigorating jazz for modern audiences. It's not necessarily jazz as anyone previously understood it, necessarily; while he's not reinterpreting swing or hard bop in his material, Ellison employs the playfulness of jazz—both technically and spiritually—as well as the electric stye-blending of fusion. Ellison's brand of "cosmic jazz" is a psychedelic delight, unpredictable and often soothing. But then again, knowing Ellison's history and family helps to explain how he became such a crucial messenger: Much of his appreciation for jazz comes from his late aunt, Alice Coltrane.
In an ode to his aunt and the instrument that defined her career, "Drips//Auntie's Harp" is a euphoric venture, the lively drumming and distorted synthesizers flowing alongside chiptune glitches. The music blossoms with an overwhelming warmth. Closing out the LP is "Galaxy in Janaki," whose buoyant presentation encapsulates the musical journey you've just taken and carefully guides you out and back to terra firma. And yet, through the track's peaceful flow, it invites you back to re-experience the bliss of another journey through Cosmogramma.
In its emotional, intellectual and technical depth, Cosmogramma is a phenomenon. Steven Ellison's domain over various styles, approaches and instruments comes together to create some of the most forward-thinking music of our time. One can look back at Cosmogramma as the foundation for how we best know Flying Lotus today. It not only capitalized on Ellison's ability to craft thrilling sonic moments, but it demonstrated how he could mold his music to create a soundscape for listeners to exist in. Shifting from party mentality to meditative zen, Cosmogramma is a surreal musical world; it is a universal trip, one where the vibes are always good.
Cosmogramma not only helped to raise the stature of Flying Lotus, but it's left a lasting and positive mark on electronic music. It showcases a willingness to be open, to put a weird and exciting spin on traditional elements. It also represents how Flying Lotus pushed the aesthetics of electronic music well outside of the party. Its musical depth has the power to invoke introspective thinking from the listener—inviting the potential of self discovery, enjoyment and inner peace.
This is music that makes you feel like you are among the stars, floating across the vastness of space, gazing upon planets, stardust and the wonders of our universe.
---
Support our Site—Subscribe to Our Patreon: Become one of our monthly patrons and help support an independent media resource while gaining access to exclusive content, shirts, playlists, mixtapes and more.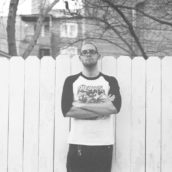 Michael Pementel
A graduate of Columbia College Chicago's Creative Writing Program, Michael Pementel is a published music journalist, specializing in metal and its numerous subgenres. Along with his work for Treble and Bloody Disgusting, he has also written for Consequence of Sound, Metal Injection, Dread Central, Electronic Gaming Monthly and the Funimation blog.