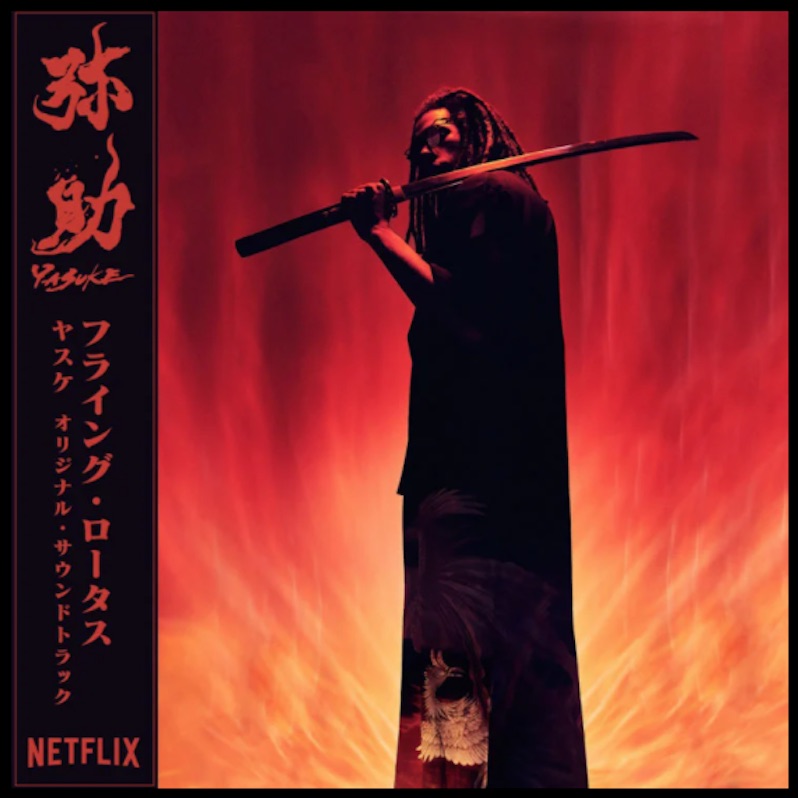 Netflix anime series Yasuke is loosely based on the historical figure of the same name, following an African warrior who served under the Japanese daimyo Oda Nobunaga during the Sengoku period. With its use of giant mechs, magic and samurai combat, it's an exhilarating fusion of genre. It reminds me very much of the array of style and sound in Flying Lotus' music; how jazz, hip hop, funk and electronic music intertwine, creating a psychedelic experience that is surreal, bizarre and wondrous. Flying Lotus' music has an overall meditative quality to it, while offering some fun bangers to cut loose to—a balance that works effectively throughout the soundtrack of Yasuke, which is composed by Flying Lotus—who also serves as the series' executive producer.
During his time working on the show, FlyLo composed numerous tracks to highlight the samurai's journey; moments that capture the calm moments of Yasuke's life, as well as those that bring an added sonic punch to his bloody battles. These compositions have made their way onto the Yasuke soundtrack, which comprises 26 tracks. While these songs work to elevate specific moments within the anime, they also create a great listening experience on their own.
At the core of the soundtrack is the Yamaha CS-60, a vintage '70s synthesizer. Compared to Flying Lotus' other works, there is a lot more synth draped over these songs, the sway and drone of their melancholic tones offering the means to touch upon something intimate and otherworldly all at once. Lotus introduces this element as soon as the opening track, "War at the Door," the touches of synth providing an anxious aura alongside the beating of drums. The show's main theme follows this opener, "Black Gold," featuring vocals from longtime artistic partner and friend Thundercat. The synth and drums work together to create an enchanting melody.
Flying Lotus displays a knack for cinematic, musical storytelling. His previous studio record Flamagra featured imagery of people sitting around a fire, which worked its way throughout the album. With Yasuke, he uses the synthesizer (for the most part) as a thread for listeners to follow. Even if the use of synth is prominent throughout the record, it's used in diverse ways to give each song a distinct identity. "Your Lord" and "Shoreline Sus" are examples of the laid-back cuts on the record; they are mellow in a way that one feels like they are strolling besides Yasuke. "Hiding in the Shadows," featuring vocals from Nikki Randa, involves Randa's singing and the minimal use of strings making for a quick, but lovely highlight. 
Where the percussive elements on the album enhance the material through a rhythmic immediacy, the use of strings help to create another layer of potency, elevating the emotional weight of a song. "Pain and Blood" makes for a drastic shift in vibe, the beat creating a dark air of tension. The instrumentation gives off a heft, translating the struggle of the show's protagonist. "War Lords" follows this with more tension, the beat creating a sense of urgency. The strings, beat and synth on "Kurosaka Strikes!" build into an exhilarating banger; not only does it have the potential to move one to dance, but it makes for some solid fight music. 
In between these two modes of calm and action though, there are compositions that borrow a little bit from each. "Crust" displays a gentle progression of keys, while the string work provides a vibrant, relaxing rhythm. In its claps, beat and strings, "Using What You Got" serves as an irresistibly catchy standout. And "African Samurai" features a brief vocal appearance from Denzel Curry before shifting to a predominantly minimal presentation involving a chill beat alongside some vocal chants.
Each musical element throughout the Yasuke soundtrack comes with a fresh spin, never allowing for a stale moment. Much like his past studio efforts, Lotus' work here continues to display his masterful ability in creating spellbinding compositions. The full sequence of the soundtrack amounts to a record equally as fascinating as the work of animation it is based off. 
---
Label: Warp
Year: 2021
---
Similar Albums: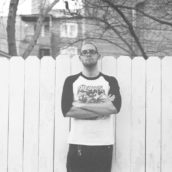 Michael Pementel
A graduate of Columbia College Chicago's Creative Writing Program, Michael Pementel is a published music journalist, specializing in metal and its numerous subgenres. Along with his work for Treble and Bloody Disgusting, he has also written for Consequence of Sound, Metal Injection, Dread Central, Electronic Gaming Monthly and the Funimation blog.