Thundercat – It Is What It Is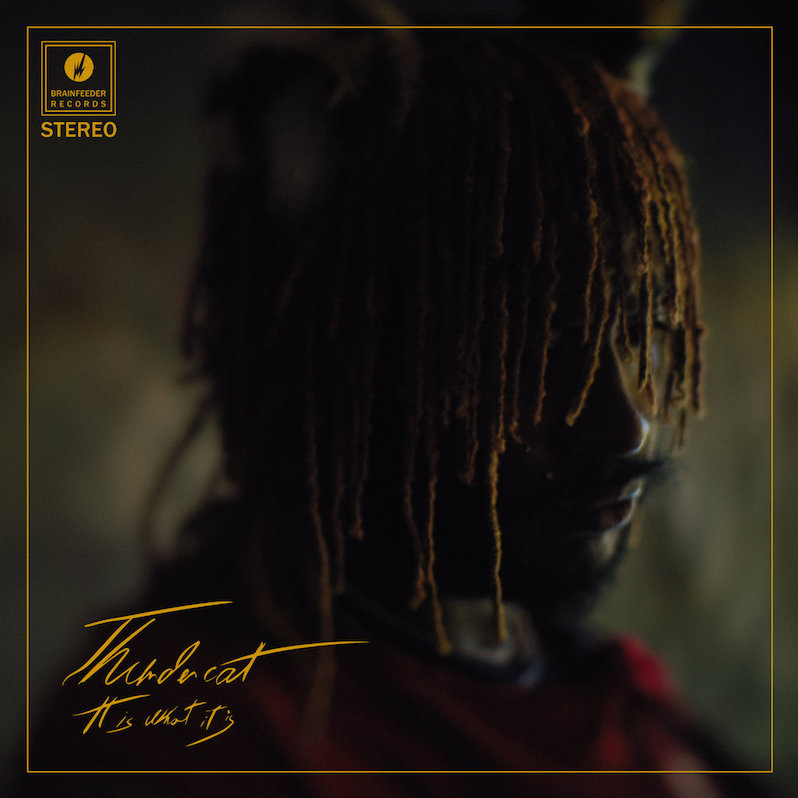 It's unfortunate that Thundercat (née Stephen Bruner) has already used Apocalypse as a title for one of his albums. That one, released in 2013, was completed after the death of friend and collaborator Austin Peralta, and the one after that, 2017's Drunk, arrived a month after Donald Trump's presidential inauguration—something that felt like the first sign of the apocalypse to a lot of people, myself included. Bruner's latest, It Is What It Is, follows another period of upheaval in the musician's life, involving a breakup and the struggle to get sober—the latter triggered by the loss of another friend and collaborator, Mac Miller. And that was before a pandemic started wreaking havoc all around the world.
Drunk wasn't exactly a dark night of the soul—it was too goofy and upbeat to be called one—but it did follow Bruner through a long night of drinking away memories of love and loss. It Is What It Is finds our hungover hero in the morning after: remembering (and confronting) the things he drank to forget, trying to find his phone, working through some shit, figuring out how to take the bad with the good. "We're not alone / But it's hard to tell," Thundercat sings on opener "Lost in Space / Great Scott / 22-26." On the next track, "Innerstellar Love," he tries existential nihilism as a pick-up line: "Nothing is yours, nothing is mine / We are decaying over time / […] / Let's go together, innerstellar love."
At this point, you know what you're getting when you drop the needle on a Thundercat album. You'll get bleary, cosmic trips through the space between Bruner's ears ("King of the Hill", "Unrequited Love"). You'll get short interludes where Bruner is content to do little more than noodle on his bass ("How Sway", "How I Feel"). But whatever predictability there is to It Is What It Is doesn't get in the way of one's ability to enjoy the album. (Thundercat albums, after all, are effortlessly enjoyable.) That glossy jazz-rock sound that made Steely Dan and The Doobie Brothers radio mainstays in the 1970s has long fallen out of style, but very few people in the 2010s did it with as much reverence as Bruner: After all, he didn't just invite yacht rock kings Michael McDonald and Kenny Loggins to the studio on Drunk—he put them on the same track. You don't do that if you're insincere.
While none of the features on It Is What It Is are as canny as those, the album does boast an eclectic guestlist. Funk minister Steve Arrington appears alongside The Internet's Steve Lacy on advance single "Black Qualls," soulfully croaking about self-assuredness and self-empowerment: "Sometime I wanna say that I'm blessed / Black man's grind gon' answer the test." (The album version of the song adds a Childish Gambino verse, if you're into that sort of thing.) Frequent collaborators Louis Cole, Flying Lotus and Kamasi Washington all make cameos, with Washington contributing a gorgeous saxophone solo on "Innerstellar Space" that's reminiscent of Dick Morrissey's on Blade Runner's "Love Theme." And on downcast "Fair Chance," Bruner calls in Ty Dolla $ign and Lil B to help him pay tribute to Miller.
Thundercat is at his best when he's reveling in shameless silliness or reflecting on grief and loss, and It Is What It Is has moments of both. Nowhere is Thundercat sillier than on "Dragonball Durag," on which he tries to woo a girl with his Dragon Ball-emblazoned headwear. But it also scans as an ode to self-love: Bruner may be covered in cat hair, and he may be inseparable from his video games, comic books and anime, but that shaggy geekiness is all part of his charm, baby girl. (He'll smash you in his durag, in more ways than one.) He feels much less like a Super Saiyan when he's thinking about Miller, as he is on the title track and the late-album highlight "Fair Chance." It's the guest verses on the latter that really sell the track, with Lil B's uncharacteristically flat delivery giving the impression that he's still struggling to get over Miller's death; even more moving is Ty's verse, which lifts lyrics from Miller's own "Hurt Feelings" ("Keep my head above water / My eyes gettin' bigger / The world gettin' smaller").
This revelry and reflection aren't necessarily mutually exclusive—some of Drunk's best moments balanced life's comedies with its tragedies—but It Is What It Is can feel a bit binary, even muted at times. Five of the album's 15 songs are over in less than a minute and a half, making it easy to wish there was a little more meat on the bone. (Twitter personality-turned-rapper Zack Fox's appearance on "Overseas" feels a bit like a missed opportunity—the rare hip-hop skit that could've gone a little further.) And yet, the shortest of those songs, "Existential Dread," distills the essence of It Is What It Is in less than a minute: "I'm not sure of what's comin' next / But I'll be alright / As long as I keep breathin'." It is what it is, and sometimes it might even feel like the end of the world. But it could always be worse.
---
Label: Brainfeeder
Year: 2020
Buy this album at Turntable Lab
---
Similar Albums: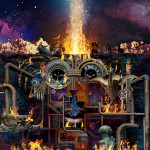 Flying Lotus – FLAMAGRA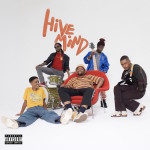 The Internet – Hive Mind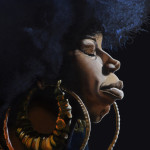 Georgia Anne Muldrow – Overload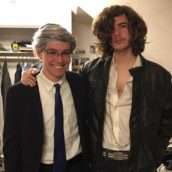 Jacob Nierenberg
Jacob Nierenberg is a man of contrasts: a Pacific Northwesterner who carries an umbrella, a pacifist who enjoys the John Wick movies, an idealist who follows politics. Scarcely a day goes by that he doesn't talk with his best friend (and fellow Treble contributor) Tyler Dunston, the Jim Morrison to his Bernie Sanders.