Fuck Buttons : Slow Focus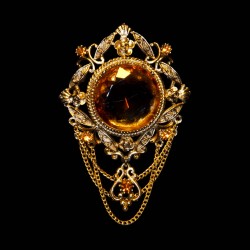 Fuck Buttons' introduction nearly a decade ago was that of a group whose music was not for the faint of heart. Their debut Street Horrrsing may have been equal parts noise and beauty, but the beauty had to be wrestled out of nine-minute collages of chaotic sound. On Fuck Buttons' last album, Tarot Sport, the duo of Benjamin John Power and Andrew Hung essentially laid down the gauntlet in terms of what they were capable of, even as the duo pretty much ditched noise in an all but peripheral sense. The thick distortion of their debut had mostly evaporated but Fuck Buttons had instead landed on a pretty special combination of Krautrock, shoegaze, post-rock and IDM. The duo surely recognized that they had hit their stride on that record, as their third offering Slow Focus sees them taking logical steps in the same direction.
There's a certainly trajectory that most of the tracks tend to stick to throughout Slow Focus and it generally suits the record well. Although the details vary, several tracks start with a motorik groove, as the duo adds interlocking loops, synths and samples until they reach an ultimate crescendo. "Brainfreeze" opens the record with a rigorous tribal beat; Fuck Buttons slowly build layer upon layer until the listener is engaged in a sprawling sound kaleidoscope. The song is both a ritualistic stomp and cosmic exploration. Despite clinging to this from-the-ground-up paradigm, the album never threatens to become redundant because each track seems to inhabit its own sonic space. "The Red Wing," for instance, takes the Mogwai approach of building to an inevitably large climax, delivering an overwhelming form of catharsis to the listener.
Make no mistake, the duo may be playing with a pretty precise formula this time around but they still manage to take the listener through some pretty unpredictable left turns. "Prince's Prize" starts off like a demented take on Super Mario Bros. in the most satisfying way imaginable, but it transcends its origins less than a minute and half out, turning into an exotic exploration. "Year of the Dog" has a Merriweather Post Pavilion–like aquatic feel to it, but the song doesn't stay grounded there very long. It's interrupted by a rather intense arpeggio, which is threatened by an ominous mellotron choir, which also happens to contend with a range of alien sounds, all before the eventually ebbing back to the swamp it came from.
That Fuck Buttons are able to find room for so much sound without ever letting things become too claustrophobic or muddled is no small feat. Instead they leave you with well-contained layers of madness to explore and parse out but always with a melody to cling to when things get too heady. Much of the music on Slow Focus maintains a strange dichotomy of being both corporal and spiritual. The low end compels you move your body while the high end stretches out to space. In a lot of senses the album is a triumphant blast that comes in stark contrast to their foreboding early work. Unlike Street Horrrsing, and even Tarot Sport to a lesser extent, there is no real need to find an entry point here for those approaching the duo for the first time. However, like those prior albums, Slow Focus should be treated as a whole. It's essentially one long, magnificent journey where you'd be hard pressed to nail down the highlights because every track on it is pretty damn impressive. In turn, it's also Fuck Buttons' most purposeful and satisfying album to date.
Similar Albums:


Mogwai – Hardcore Will Never Die But You Will


Animal Collective – Merriweather Post Pavilion


Blanck Mass – Blanck Mass