Top 10 Electronic Albums of 2013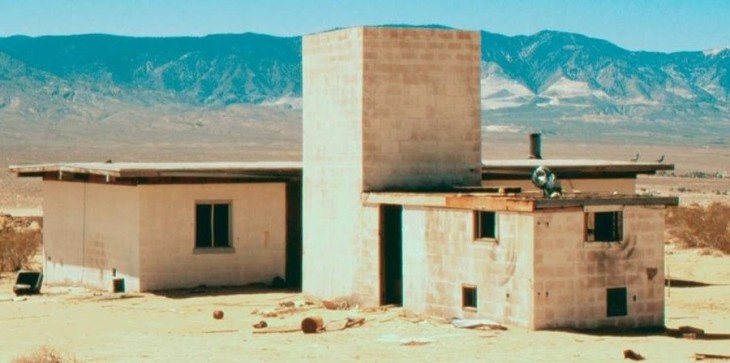 If this Top 10 piece throws you off a little bit — "why are they running their year-end Top 10 so early?" — your confusion is forgiven. When we pinned down our favorites in rhythmic music for 2013, the resulting list could surely pass muster as a top 10 for all of the year's music. Across these artists and their subgenres we noticed albums often looked back to prior trends in the field, and found many moments to improve on them. Ambient music grew scarier and more complex, synth-based Krautrock went pop, and some of Britain's great musical movements — big beat and garage among them — exploded anew. Nile Rodgers hit the charts and it wasn't 1978; Nine Inch Nails, Ministry and Skinny Puppy all put out credible new work and it wasn't 1989. From club producers to bedroom musicians, electronica posted a roster of releases that we can only describe as staggering, no doubt providing fodder for future debates about this being dance music's best year ever. Our top beats and beeps are presented to you below, with a twist: Normally, Treble writers familiar with the albums at hand reiterate why they were so good. This time, we took on the challenge of writing up albums where we hadn't yet publicly expressed admiration for them, and in some cases were completely unfamiliar with them, in order to present new and outsider perspectives on why we—and you—should appreciate them.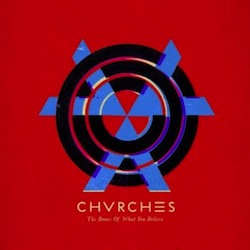 10. Chvrches – The Bones of What You Believe (Glassnote)
Buy at Insound
Love or hate the divas of electronic pop over the last few years, it seems every sonic extreme they reach leaves us feeling like they're unapproachable. We find them sounding like nothing but trouble (Sky Ferreira), aloof (The xx), empowered (Robyn), or quiet and mousy (Grimes); some are simply guest-vocalist or sampled fronts and not really there at all. It's this "normal girl/real girl" existential hole that Lauren Mayberry tries to fill as the voice of Scottish trio Chvrches, their star having quickly risen in two years from chance studio encounters to their Virgin debut LP The Bones of What You Believe. Mayberry, Iain Cook, and Martin Doherty have what you might call acceptable heft, striking a balance between chart-aiming synthpop ("Gun," "The Mother We Share") and fuzzier artistic statements ("Science/Visions," "You Caught the Light"). I almost hear in them echoes of past greats like Depeche Mode and Cocteau Twins; I almost see them following a career path cut by the likes of M83 and Passion Pit. If the reality is even on the fringes of these suggestions, Mayberry will have been quite the significant everywoman. – AB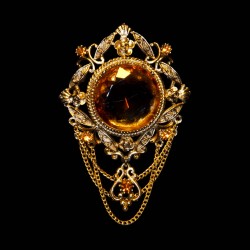 9. Fuck Buttons – Slow Focus (ATP)
Buy at Insound
Andrew Hung and Benjamin John Power took the noisy electro waves of Black Dice's Beaches and Canyons to an invigorating new level with their debut Street Horrrsing, and since then, the UK duo has only refined and damn near perfected that epic solution. Slow Focus is what that half-decade of intense focus and discipline has built up to — an album akin to some kind of tribal electronic shoegaze sound that's both heroic and transcendent. The duo's use of noisy, distorted effects continues unabated — a central component to their now-trademark sound. But on Slow Focus, Fuck Buttons is less about assaulting the listener with a noisy bombardment than about finding space and beauty within that aesthetic chaos. An artist's best album isn't always their most accessible, but in Fuck Buttons' case, it just happened to work out that way. – JT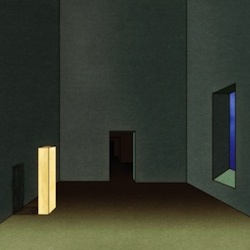 8. Oneohtrix Point Never – R Plus Seven (Warp)
Buy at Insound
The music that Oneohtrix Point Never's Daniel Lopatin makes can't easily be called ambient — at least not anymore. With 2011's Replica, his newly adopted plunderphonic technique of using music sampled from commercials certainly created a very specific type of atmosphere, but not a sedate or ethereal one. It grew more frantic and fragmented, and most curiously, more emotionally engaging. His debut for Warp, R Plus Seven, plucks from a different batch of sample material, namely the crude MIDI patches from '80s personal computing, to yield an alien, yet oddly familiar set of sounds. On first listen, it's less immediate than his previous couple albums, with sounds more violently chopped up into Oval-like loops of digital skips. But Lopatin turns these patterns and snippets into curiously affecting pieces of music, like the sudden burst of choral voices on standout "Zebra," or the rainforest atmosphere that surrounds the new age-y "Along," which goes gloriously haywire in its final minute. Ambient music doesn't have to be background music, of course, but R Plus Seven doesn't just ask for your attention — it demands it. – JT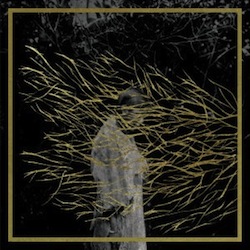 7. Forest Swords – Engravings (Tri Angle)
Buy at Insound
So yeah, this stage persona of the mysterious Matthew Barnes has a lot in common with the last few years' worth of chillwave and witch house and post-dubstep, especially the darkest practitioners of these arts. I could easily just namecheck The Sight Below, Crystal Castles, How to Dress Well, Andy Stott, The Haxan Cloak — voila, review over. Yet there are things I hear in Engravings that put a decidedly different spin on why I'm so impressed by this album. Of all Barnes' sonic suggestions I keep getting pushed to neofolk, the scraggly sounds that use everything from psychedelic acoustic rock to obliquely sourced lo-fi electronics. Make no mistake, this album is full of throbbing hip-hop undercurrents and spare breakbeats, rhythms like stalling cars and echoes off metal, chopped choral samples and muted R&B clips. But setting them up alongside squeaking horns and Asian melodies ("Thor's Stone"), panflute ("Irby Tremor"), woodblock percussion ("The Weight of Gold"), and native chants and drums ("The Plumes," "Anneka")? These are elements more at home in the catalogs of Death in June, Current 93, Devendra Banhart. Among the shades of gray colored by and within the murky electro subgenres of the last few years, Forest Swords and Engravings provide some much-needed contrast. – AB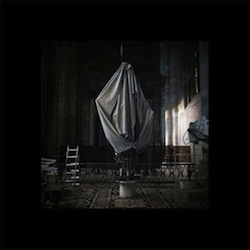 6. Tim Hecker – Virgins (Kranky)
Buy at Insound
When I last left Tim Hecker, he was hiding shreds of string and piano melody throughout meticulously constructed noise on Ravedeath, 1972 like so many Easter eggs on the White House lawn. It was a difficult album, and it didn't win me over as a fan, but I could see the process and understand the artistic appeal. Compared to Ravedeath, this year's Virgins album is a walk in the park. His infatuation with static and anything-goes microphone input purposefully interferes with main song parts, but the overlapping piano and horn lines of songs like "Virginal I" are so strong in the foreground that the combination bolsters the album's feelings of sadness and anger. A lot of Virgins sounds like broken or misaligned music boxes sent into the octagon to fight to the death, as a DJ with wobbly turntables, warped vinyl, dull needles and bad wiring plays in the background — "Amps, Drugs, Harmonium" don't just form a song title, they're almost the studio production notes. And yet somehow there are easy access points for neophyte listeners, if not moments of beauty, in tracks such as "Live Room," "Virginal II," and "Black Refraction." Tim Hecker is nothing if not a maker of relentlessly curious music. – AB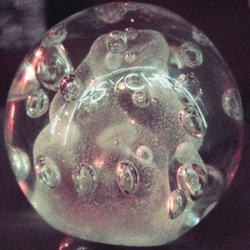 5. Darkside – Psychic (Other People/Matador)
Buy at Insound
Truth be told, Darkside likely reserved their place on this Top 10 with Random Access Memories Memories, the insanely in-depth Daft Punk remix album they put up for free on SoundCloud in June. It was a reintroduction to a pair of Brown University classmates (multi-instrumentalist Dave Harrington and accomplished electronic producer Nicolas Jaar) who had released a small EP in 2011, and it prepped listeners for this new album of originals from October. Psychic features soft, deftly weaving rock figures that play nice with nudging, insistent beats atop strategically placed connective swooshes. The vocals and especially the lyrics are nothing to write home about, running from faux-Elvis ("Paper Trails") to wobbly and filtered ("The Only Shrine I've Seen"), but they're about as far from being the main selling point as they were on Pink Floyd's Wish You Were Here. And when Psychic isn't feeling like a bookend to Random Access Memories, it feels like a ghostly echo of the epic passages concocted by Waters, Gilmour, et al. – AB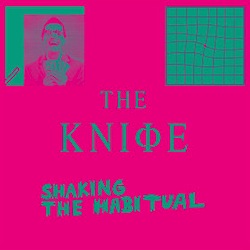 4. The Knife – Shaking the Habitual (Mute)
Buy at Insound
While many reviews of Shaking the Habitual have at least in passing mentioned Tomorrow, In a Year — the avant-garde Danish opera about Charles Darwin scored by The Knife in 2010 — I find it a little surprising that nobody spoke the words "rock opera" when giving context to this new work. Karin Dreijer-Andersson is quietly becoming one of music's leading ladies of artistic disobedience and political query, sneaking up on the likes of M.I.A., Björk and Lady Gaga, and in Shaking the Habitual, she and her brother release a geyser of frustrated music that's been building up since Silent Shout in 2006. The molecules of that album's chilly, chilling beats have been transmogrified into a passionate double album long on sweeping statements and daringly short on grooves and loops. The Knife quote Fugazi, interpolate Salt 'n' Pepa's anthemic "Let's Talk About Sex," and deftly undercut Sweden's monarchy (and monarchies everywhere, by extension) through a series of suite-like tracks full of reserved atmospheres and eerie, tinny synths. Thorny and darkly beautiful, touching on issues both personal and global, it's like Wagner's Ring Cycle squeezed through filters and pads. – AB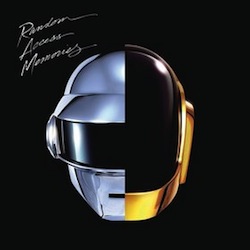 3. Daft Punk – Random Access Memories (Columbia)
Buy at Insound
The funny little non-secret about the year's biggest electronic blockbuster is that it's not that heavily based in electronics. Thomas Bangaltier and Guy Manuel de Homem-Christo, retreating from the abundance of cliched "EDM" cluttering the marketplace, picked up guitars, basses and live drums; invited '70s icons Nile Rodgers, Giorgio Moroder and Paul Williams to the studio; and came out the other end with a disco record that should, by rights, be packaged in its own mirror ball. And they did a mighty fine job of it as well. "Get Lucky" hasn't left Top 40 radio since spring, and we're all much better off for it. But there's even greater pleasures to be found deeper into the album, like the epic "Giorgio by Moroder," which prominently features a monologue by the song's namesake, the trippy daydream of "Motherboard," and the majestic closer "Contact." There's bloat, definitely — you can't capture the feel of '70s disco without excess — but the vibe never wavers. No dance album in 2013 felt this luxurious. – JT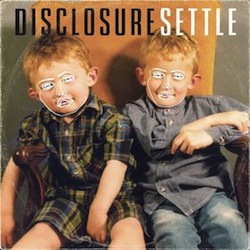 2. Disclosure – Settle (PMR)
Buy at Insound
I'm not sure why everyone calls this album an update on garage and 2-step. Well, at least not a complete one. I understand hearing those roots in the British duo's early singles, and there's a stretch of music in the back half of Settle — probably from "Stimulation" through "You & Me" — that pushes and pulls the notoriously spare dance genres like Silly Putty. But come on, folks! Do you not recognize the fingerprints of Detroit house, with its high-pitched dog-whistle loops ("Latch") and classy R&B singers ("January")? Did you miss how the Lawrence brothers of Surrey threw back to some of the UK's best musical contributions? The fantastic closer "Help Me" is soft, rhythmic Northern soul with help from London Grammar. "Grab Her" recalls the kind of breaks The Chemical Brothers first built in Manchester as the vocals of "When a Fire Starts to Burn" reimagine Fatboy Slim's sculpted samples. And while so much attention was paid to "White Noise," their collaboration with AlunaGeorge, Disclosure preface it with "F for You" and recolor the electroclash and blog-house of early Calvin Harris. The subtlety of Settle isn't so much in the use of dramatic empty spaces, as we hear in the 2-step universe, but in many more softly textured grooves. The Lawrences take the opportunity to sing their own words on "F for You," and "I've been infected with restless whispers and cheats" could thusly describe how they, and we, fall in love with the sound of their programming. – AB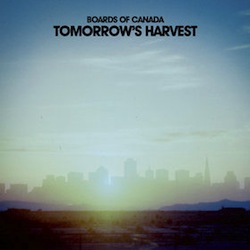 1. Boards of Canada – Tomorrow's Harvest (Warp)
Buy at Insound
An analog synth chime seemingly pulled from '70s-era public television rings out before a moment of silence, and eventually a low throb overlain with ominous pulses. If it feels apocalyptic — like a sound flickering from a marginally functioning television set in the middle of a smoldering junkyard — then Boards of Canada have adequately acclimated you to the world they've constructed on Tomorrow's Harvest. The duo's fourth album and first since 2005's The Campfire Headphase arrived amid a campaign of mystery and odd viral stunts, which included — but were not limited to — massive building projections in Tokyo, desert listening parties, ultra-limited white label vinyl releases, and a password-protected website. Mike Sandison and Marcus Eoin turned the release of the album into something much more interesting than it could have been, but the album itself is less a collective social event than a chilling broadcast from a cold, distant place. The duo have always been particularly good at that sort of thing (see 2002's Geogaddi), but Tomorrow's Harvest is more beautifully decrepit: A musical portrait of a scorched landscape, rendered through haunting, slightly distorted filters. This is Vangelis' Blade Runner score fed through a rusty robotic assembly line and illuminated with desert sunlight. Or — if pretentious prose isn't your thing — it's simply one of the finest electronic releases to wash ashore in years. – JT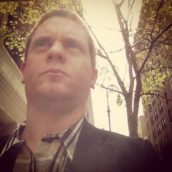 Adam Blyweiss
Adam Blyweiss is associate editor of Treble. A graphic designer and design teacher by trade, Adam has written about music since his 1990s college days and been published at MXDWN and e|i magazine. Based in Philadelphia, Adam has also DJ'd for terrestrial and streaming radio from WXPN and WKDU.