R.I.P. industrial pioneer Genesis P-Orridge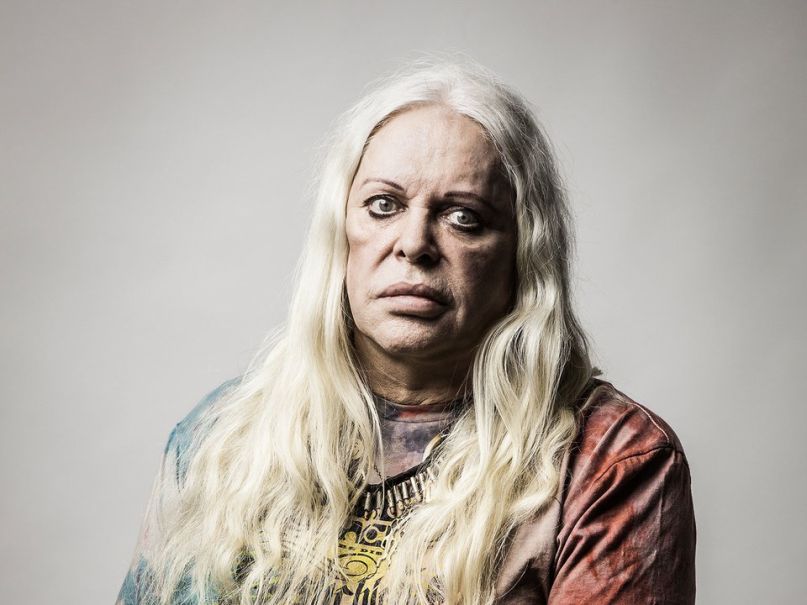 Genesis Breyer P-Orridge, industrial music pioneer of the groups Throbbing Gristle and Psychic TV, has died. S/he was 70 years old. P-Orridge had been diagnosed with chronic myelomonocytic leukemia in 2017.
P-Orridge was born in Manchester in 1950, and took an interest in the avant garde and the occult while attending university. S/he joined a counter-cultural commune in 1973 and founded COUM Transmissions that same year, a performance art collective that later evolved into Throbbing Gristle. The group released their first album, The Second Annual Report, was released in 1977, and was followed by a pair of other critically acclaimed albums, 1978's D.O.A.: The Third and Final Report and 1979's 20 Jazz Funk Greats. The band released nine albums together, including some released after a subsequent reunion. Their music wasn't bound by genre and frequently provocative, including tracks like the terrifying "Hamburger Lady."
P-Orridge was a controversial figure in underground music, often being criticized by British press and political figures for h/er anti-establishment views and positions on taboo topics such as sex work and occultism. P-Orridge founded Thee Temple ov Psychick Youth, an occult order that also spilled over into h/er work as Psychic TV, which yielded over three dozen releases, including 1983's acclaimed Dreams Less Sweet.
When P-Orridge married h/er second wife Lady Jaye, they began the "Pandrogeny Project," thorugh which they underwent body modification surgery to resemble each other as part of a connected "pandrogynous" being. P-Orridge identified as third gender and preferred gender neutral pronouns.
Throbbing Gristle's 20 Jazz Funk Greats is on our list of the Top 100 Post-Punk Albums.