Gil Scott-Heron/Makaya McCraven : We're New Again—A Reimagining by Makaya McCraven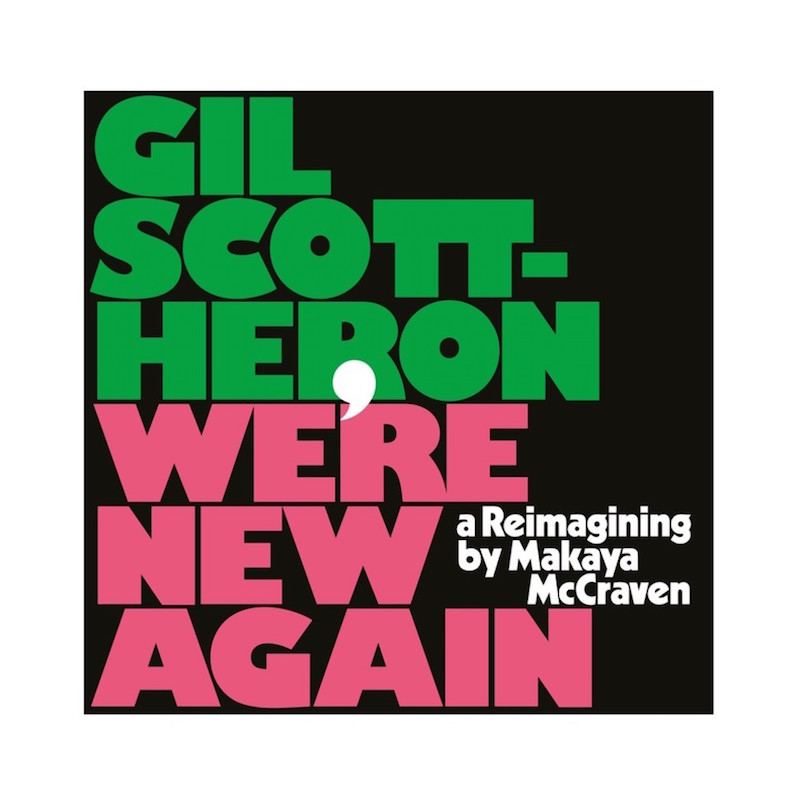 Gil Scott-Heron's final album, 2010's I'm New Here—his first studio recording after a thirteen-year break—was a deadass questioning look of self into a cracked mirror. Tonally on par with Johnny Cash's American Recordings: A Giant stripped raw to the bone feeling their enormity in recoil. Gil Scott's revolution here is with himself, a question of "How do I improve with what little time I have left here on this planet?" This exploration of regret, family, and redemption was recorded in the studio with Richard Russell of XL Recordings three years after Scott-Heron's release from prison for violating a plea deal on a prior drug charge. A sidestep from the writerly jazz-funk-soul-blues hybrids of Scott-Heron's earlier work, it seized upon nominal sound. Solitude can help with paring things down.
Jamie xx's collaborative remix album, We're New Here was released the following year, reshaping the original material with Jamie's heavily influential pirate-inflected, post-garage, post-dubstep moods. Sean Fennessey, Chief Content Officer at The Ringer and host of The Big Picture podcast, said in his 2011 Pitchfork review, "the residue of death that lingers on I'm New Here is wiped clean from We're New Here".
Now in 2020 Chicago jazz drummer, multi-instrumentalist and "beat scientist" Makaya McCraven, at Russell's ask, has taken yet another crack at this "lion in winter" document as it approaches a ten-year anniversary. We're New Again, a reimagining of Scott-Heron's absolution employs Richard Russell's original sessions, giving them a completely new context, using samples collected from McCraven's improvised live sessions with new wave Chicago jazz musicians Ben La Mar Gay, Jeff Parker and Junius Paul from their International Anthem imprint, 2020 recipients of Label of the Year honors by the highly influential Gilles Peterson Worldwide Awards.
As expected, McCraven dons his best alchemist hat, merging coarse beauty combinations of Black-oriented music from the past 50 years. They overlap seamlessly. The regal "Me and The Devil," a cover of the Robert Johnson standard, gets a Pete Rock production twist, flared looping horns circling, with Jeff Parker, guitarist for the groundbreaking band Tortoise, igniting the last third of the song, Gil-Scott's weary, resolute growling declarations move exhausted over harpist Brandee Younger splashes of light. So acumen is not the question.
A discussion about this record—in the context of Jamie xx's previous remix effort—with a colleague who writes for NPR music brought some enlightening perspective: "I'm OK with it, some great moments on it for sure, but…I've got a ton of issues with how that initial LP happened and have not gotten over it. Makaya and gang just making some questionable shit shine like it may not have been supposed to." As with any blues-based music, the delivery system is just as important as the message. In some regards, the delivery is the message. So does the severity of Gil-Scott's last message get beautified to a fault? That's a crossroads to be determined by personal thought.
Itʻs a trip to think we live in a post-golden-age boom-bap era of hip-hop (no disrespect to trap, mumble rap, Soundcloud rap, emo rap, drill, cloud rap or any other microgenre cats are developing these days). Everyone deserves their own section in the record store of the mind. No matter how new and different the next is, it all falls from the mouths and minds of the ancestors: The Last Poets and Gil Scott-Heron. Descendants of the dirty blues.
Jay-Z, Puff, and Dre (paid OGs from the '90s, a different era) park their billion-dollar brands on the shoulders of these creators. To think we have come full circle to chop samples, edit loops, add snares, add a handclap to a beat (a production trick Puff used in the past to claim partial songwriting credit), insert snare, bass drums, layer with warm keys—all essentials in creating the funky bubble wrap to protect Gil Scott-Heronʻs words here for another 100 years or so. Or at least until the next lost soul needs to hear the good Gospel of confessional, hard truth.
Anybody unfamiliar, go back and seek Winter In America by Brian Jackson and Gil Scott-Heron. Witness how it still rings correct in 2020 as it did in 1975. LORD Have Mercy. After that, get a taste of the disco-funk broken-hearted blues of "The Bottle." Its heavy percussion and Spanish count-off appealed to black and young brown Latino folk raised on the Fania sound of Hector Lavoe and Willie Colon. Dig into it. Study and know how to discern when Heron is accentuating a point, bullying up those nasal inflections, that swiftly move past auditory functions, to pop a certain text message in every Black Manʻs brain. Then ponder if beauty, or the beast of the minimal truth, serves us best. Early on, 2020 is doing the most. But even in these dire circumstances, Gil Scott-Heron would still proclaim it's a wonderful time to be six feet above the ground.
---
Label: XL
Year: 2020
---
Similar Albums: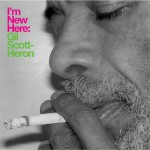 Gil Scott-Heron – I'm New Here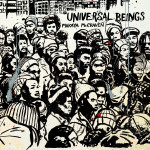 Makaya McCraven – Universal Beings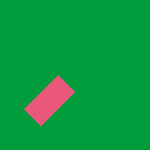 Jamie xx and Gil Scott-Heron – We're New Here
John-Paul Shiver
John-Paul Shiver has been contributing to Treble since 2018. His work as an experienced music journalist and pop culture commentator has appeared in The Wire, 48 Hills, Resident Advisor, SF Weekly, Bandcamp Daily, PulpLab, AFROPUNK and Drowned In Sound.