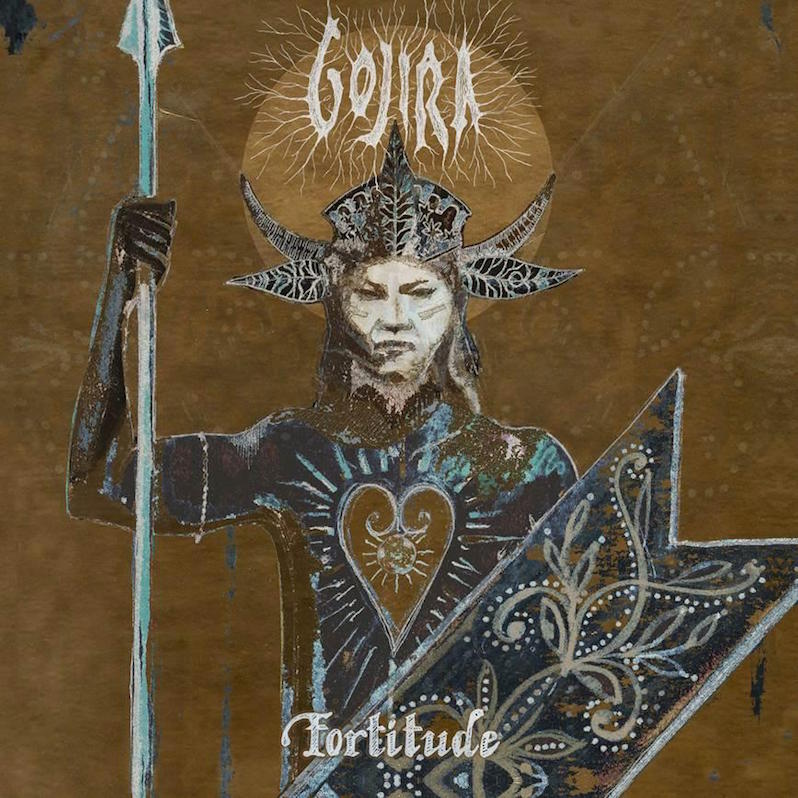 The most stunning moment in Gojira's catalog to date was the French band's 2005 opus, From Mars to Sirius. A post-Meshuggah set of technical death metal prowess, the album stood out for the level of sludge metal weight that the band brought to their sound, their riffs marked by an angular hesitancy. They never quite topped that moment, and later embraced a Machine Head-like groove thereafter, but it's hard not to admire the level of success they've cultivated in the past 15 years, becoming one of the biggest metal bands in the world.
While Gojira remain associated with the intricate instrumental approach of From Mars to Sirius, they evolve with each album, and their latest, Fortitude, only continues this trend. The band have refined their sound into a hybrid of hooky, melodic songwriting counterbalanced by the weight of their riffs. As a group known for both their progressive elements and technical approach alike, the album finds them striking a balance between the two. On tracks like "Amazonia," Joe Duplantier showcases a more compelling vocal delivery, while they continue to blend the melodic elements with a crushing stomp on "Another World." Yet cool riffs alone does not a good song make, and in this case, that promising start ultimately leads to the track crushing its way into the background. When "Hold On" locks into its main riff, the results are powerful. "And "The Chant" has a cool swing to it that breaks them out of a big chugging metal formula. 
It should come as no surprise that this album is well produced. Even for mainstream metal this album has a really lush mix, though that doesn't overshadow the riff-driven character of the album. A standard metal chug returns on "Sphinx," which grew on me as it's a touch more reminiscent of their earlier work. "The Trails" makes the most of smoothly sung vocals and a tension in the guitar that breaks away from the normal ten-ton distortion they use. "Grind" closes the album without any major surprises but delivers the kind of heavy grooves and aggressive vocal approach that Gojira have always done so well. It's one of the album's heaviest songs, with some of Mario Duplantier's strongest drum work throughout the record.
The execution on Fortitude is impeccable. While the few songs that break from the group's locked-in, riff-driven tech-prog metal might not be enough to lure those who aren't already converted, Gojira nonetheless continue to display a mastery over their signature metal sound.
---
Label: Roadrunner
Year: 2021
---
Similar Albums: