HEALTH announce DISCO 4 :: PART II, featuring The Body, Backxwash, Ho99o9

HEALTH has announced the next installment of their ongoing DISCO series of records, which initially began as remix albums but have since become showcases for their collaborations. On April 8, the group will release DISCO 4 :: PART II, via Loma Vista. It features previously released tracks with Nine Inch Nails and Poppy, as well as new collaborations with Backxwash, The Body, Street Sects, Ho99o9 and more. Today they've shared another new track, a collaboration with Richmond metal icons Lamb of God, titled "COLD BLOOD." Hear it below.
DISCO 4 :: PART II follows 2020's DISCO 4 :: PART I.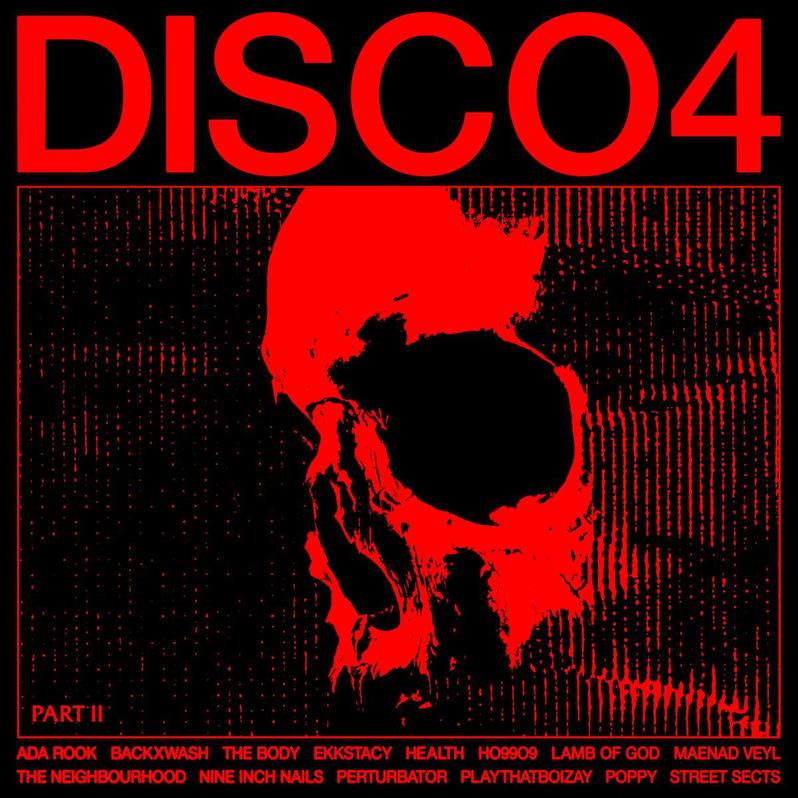 HEALTH DISCO 4 :: PART II tracklist:
1. HEALTH x Poppy – "DEAD FLOWERS"
2. HEALTH x Nine Inch Nails – "ISN'T EVERYONE"
3. HEALTH x Ada Rook x PlayThatBoiZay – "MURDER DEATH KILL"
4. HEALTH x Maenad Veyl – "IDENTITY"
5. HEALTH x Lamb of God – "COLD BLOOD"
6. HEALTH x The Body – "AD 1000"
7. HEALTH x Backxwash x HO99O9 – "PAGAN-ICONZ"
8. HEALTH x Street Sects – "THE JOY OF SECT"
9. HEALTH x EKKSTACY – "STILL BREATHING"
10. HEALTH x The Neighbourhood – "NO ESCAPE"
11. HEALTH x Perturbator – "EXCESS"
HEALTH's DISCO4: PART I is featured on our list of the 20 Best Electronic Albums of 2020.