Now that we've revealed our favorite albums of the year, we're getting back to the best music from specific corners of style and genre in 2020. The electronic music that probably resonated most this year was ambient, seeing as how everyone's anxiety levels spiked throughout the pandemic. But as we dug deeper into our favorite electronic records of the year, we found a lot more diversity—some joyous and ebullient techno, some transportive kosmische, darkly intense industrial and even some music that defies easy categorization. Maybe the narrative isn't as easy to wrap our heads around as we think, but in any case, here are the best electronic albums of 2020.
---
20. Dan Deacon – Mystic Familiar
For a guy who built his reputation playing toy instruments and performing on the wrong side of the edge of a stage, the king of Wham City goes full-on big-concept on his first album in 5 years. Here, Deacon's signature dense overdubbing and ludicrous speed propel broad statements on the life cycle, meditation, and the ocean as if they rode maglev trains. His endlessly arpeggiated synthpop grasps strands from electronic permutations on classical music, chamber pop's ecstatic arrangements, and the repeating lyrical and musical motifs of progressive rock. It might be as symphonic and choral a release as he's ever assembled. – Adam Blyweiss
Listen: Bandcamp
---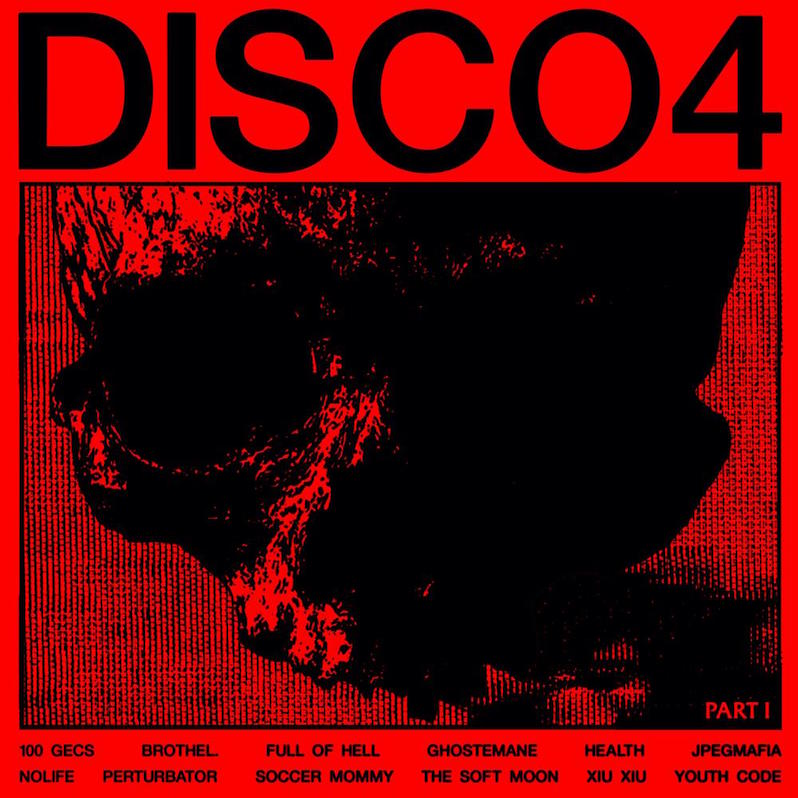 19. HEALTH – DISCO4 :: Part I
The deeper that HEALTH delves into electro-industrial dancefloor debauchery, the more suited they are to the idea of features, remixes and shape-shifting with friends. The fourth installment of their DISCO series (or the first part of their fourth installment, it would seem?) swaps remixes for a series of collaborative singles they've released over the past few years, which sees them stretching their shape to more closely resemble industrial rap ("Hate You" with JPEGMAFIA, the perfectly titled "Judgment Night" with Ghostemane), EBM ("Innocence" with Youth Code) and even deathgrind ("Full of HEALTH," with Full of Hell, naturally). Much like The Chemical Brothers have throughout their career, HEALTH provide a situation-specific production atmosphere for their collaborators that's as much a testament to their versatility as it is a showcase their finely tuned ears as curators—you wouldn't think Soccer Mommy and 100 gecs would work on the same set of songs, but HEALTH crush those stylistic boundaries at 120 BPM. – Jeff Terich
Listen: Bandcamp
---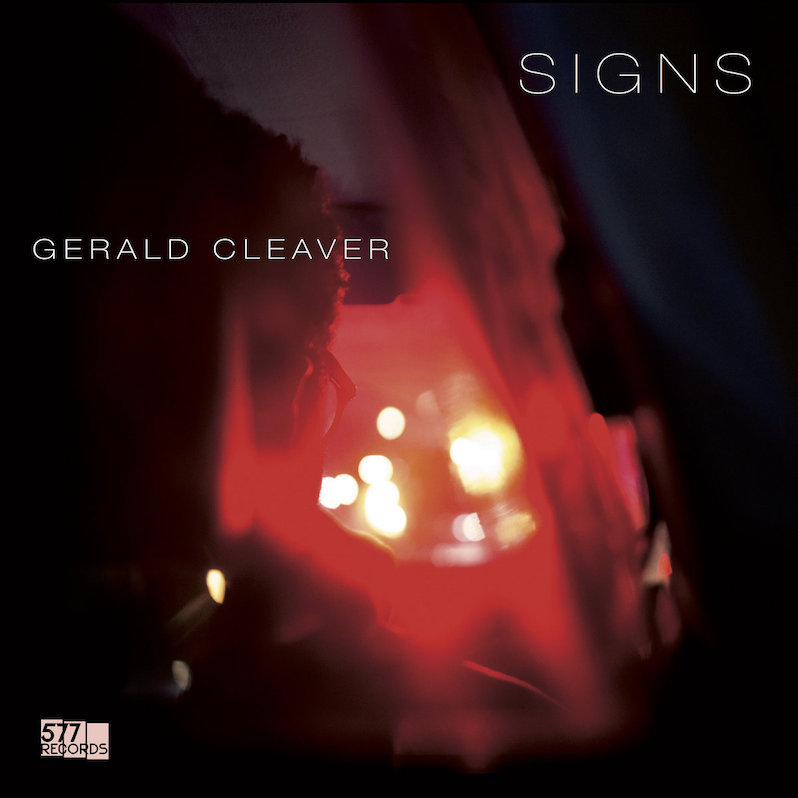 18. Gerald Cleaver – Signs
What happens when you turn a jazz drummer loose on acid jazz textures and Detroit techno avant-gardism? Something as heady and rich as Signs, copping all the lateral modulations and movements of jazz but with the quicksilver droplets and the cybernetic nerve maps of the post-Detroit dancefloor. Fusion too often gets slotted into a formal pattern now, a pure combination of jazz and prog; these textures strike at the more exciting fringe of those spaces. A track like "Amidst Curses" feels caught between Aphex Twin and Dave Brubeck, remaining deftly irresolute, not so much a shape-shifter as an ontology we can't quite define in human language, like watching a tesseract turn itself inside out forever. Blending the innate futurism of jazz and electronica has always been a killer idea; making it feel like it quite literally travelled back from an era where human-machine elf hybrids cross the metaverse makes it holy. – Langdon Hickman
Listen: Bandcamp
---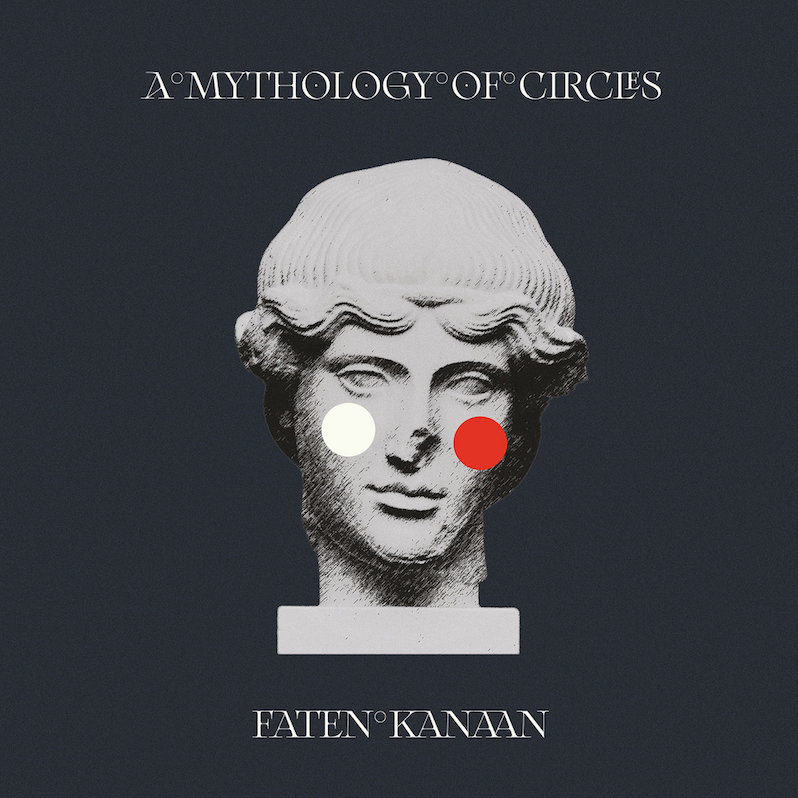 17. Faten Kanaan – A Mythology of Circles
Instrumental conceptual works can be a tricky thing to pull off, but it just takes a little bit of imagination. The idea at the heart of Faten Kanaan's A Mythology of Circles is an exploration of mythological stories and how they translate to our understanding of the world and the cosmos, which is a big thing to wrap a song cycle around—two black metal bands tag-teamed a two-hour album on a similar idea earlier this year and, well, it's a massive undertaking. Kanaan's approach is at once more graceful and austere, echoing the voices of the gods through moments of natural beauty as translated through gorgeous and immersive waves of sound. Most of the tracks on A Mythology of Circles start small and evolve very gradually, offering a sense of reveal without overselling the drama. Yet the grace and majesty of these compositions is constant, from the sparse progressions of loops on "Night Tide/Anteros" to the twinkling arpeggios of "Rêve Rivière" that feed into a darker and more commanding climax. It might not change our understanding of the universe, but A Mythology of Circles still manages to inspire a new sense of wonder. – Jeff Terich
Listen: Bandcamp
---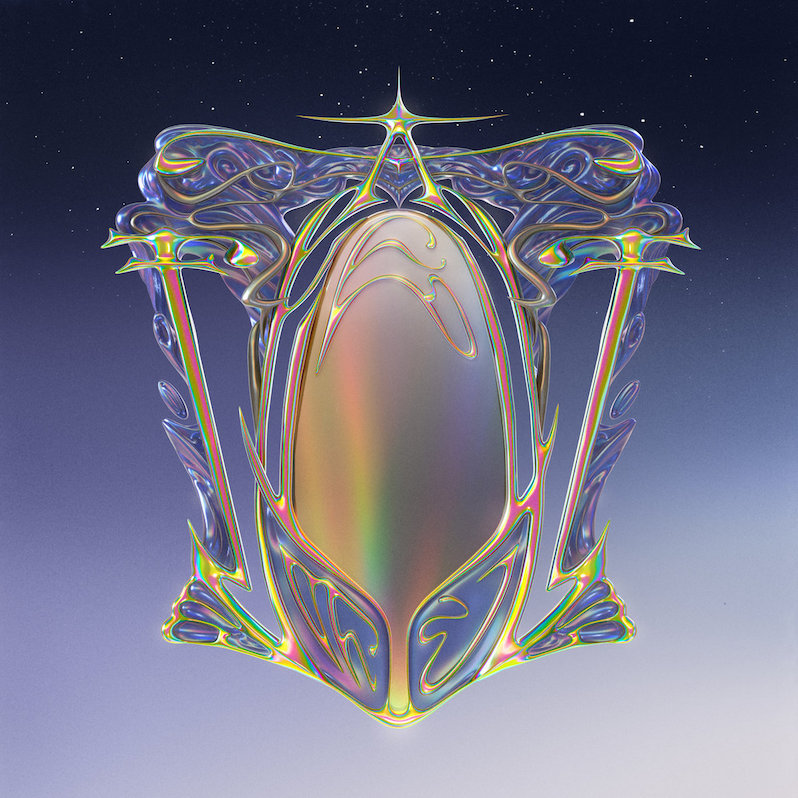 16. Machinedrum – A View of U
Chicago footwork is a style of music that tends to overwhelm the senses—it moves fast, and if you're not ready to move with it, you might very well miss out on the nuances. Yet Travis Stewart has been exploring those nuances for over a decade, bridging footwork with UK bass, drum 'n' bass, hip-hop, glitch and other styles that make natural if underexplored counterparts. A View of U is a lot to process on a first listen, with elevated BPMs, dense layers of samples and synths, and a long list of guests including Freddie Gibbs, Mono/Poly, Father and Chrome Sparks. It's also uniformly gorgeous, a sumptuous world of lush sonic treatments and stunning melodies, one where all genres are welcome but none dominate. In other words, a futuristic electronic music utopia. Jeff Terich
Listen: Bandcamp
---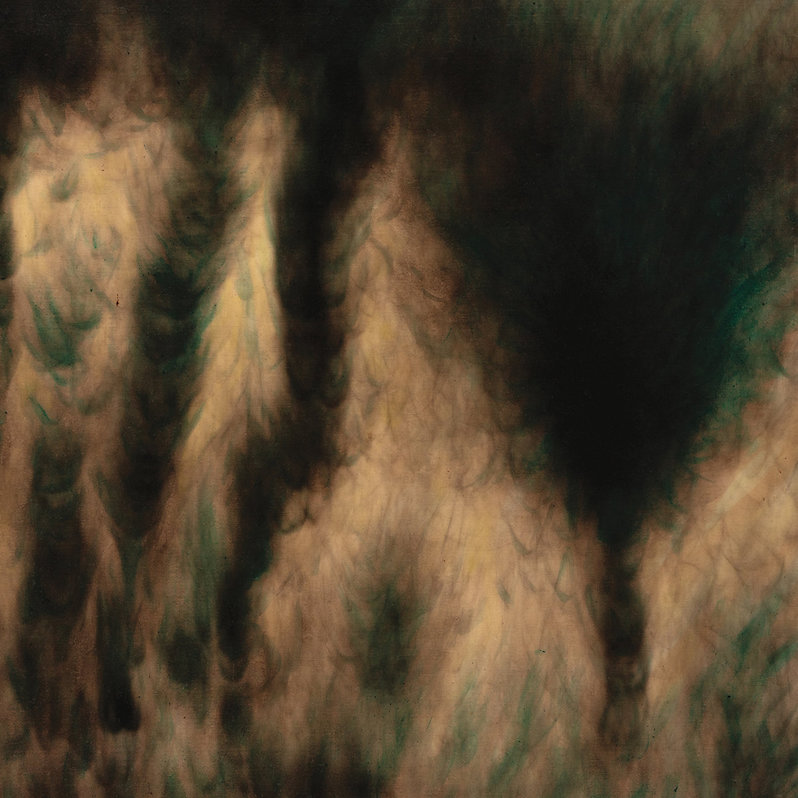 15. William Basinski – Lamentations
It takes a lot for anything to be called Basinski's most devoutly mournful record. Lamentations may lack the ostentatious backdrop of the raw wound of 9/11 guiding its mood like The Disintegration Loops had but it gains instead the same kind of intense funereal timbres that something like Anna Von Hausswolff's music inspires. This is the Basinski of the cathedral and the mausoleum, music to be played over open coffins in empty churches. If it's goth, it's goth in the sense of This Mortal Coil or Mozart's Requiem mass, rife with solitudum and de profundis. It swirls around you like smoke, transforming rooms and buildings into marble halls and decaying manor houses. There is something mythic to these meditations, an essence that crosses time and enters purely into the rarefied space of gothic horror and the empty crypt of the mourner. That he does so with such minimal tools and still keeps things emotionally tense and alluring or its entire span is a testament to why he's considered a genius of the form. – Langdon Hickman
Listen: Bandcamp
---
14. Oneohtrix Point Never – Magic Oneohtrix Point Never
Each Oneohtrix Point Never release exists within its own strictly defined space—the detritus of advertising materials, fringe virtual realms, the mind of a teenage alien metalhead A.I. Magic Oneohtrix Point Never is no different in that regard, its central conceit following a seamless sequence of music from a mainstream terrestrial radio broadcast at drive time. It is, of course, a warped and twisted radio broadcast, however, sounding more like the dying embers of broadcast media in a post-apocalyptic world, stoked by sentient machines with a penchant for wonky disco. Some of those androids in question include Arca, The Weeknd and Caroline Polachek, which suggests on paper that this is OPN goes pop. The truth is, of course, far weirder and vastly more interesting. – Jeff Terich
Listen: Bandcamp
---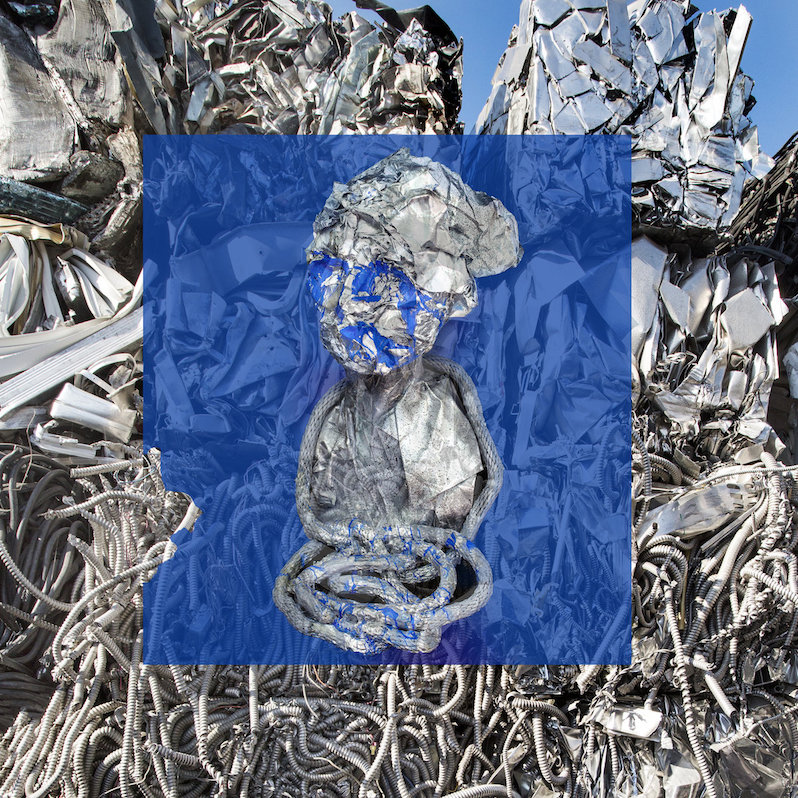 13. Pod Blotz – Transdimensional System
This record took us by surprise and then by storm. Our editor-in-chief wrote a review of the record, even going so far as to name it Album of the Week, which spurred a number of us to dig the record out ourselves to see what dear leader saw in it. It's the darkness of it that does it, like a razor thin headset covering your eyes, dim flickering light in subterranean caverns crawling in cables, something wet in the distance while your nostrils fill with the scent of burnt electronics. It's that ability to transport which makes Transdimensional System so powerful, at once summoning the pitiful and broken teknologix of some rotten future (or dystopic present). And as those visions of capitalism-run-amok and the potential horror they could inflict with but the right leap of technology become the painful reality of the present, it's always deeply appreciated to find a record that can make those things painful again instead of merely banal. It's like viewing those terrors with fresh eyes, newly glazed in despair. Like waking up in fear. – Langdon Hickman
Listen: Bandcamp
---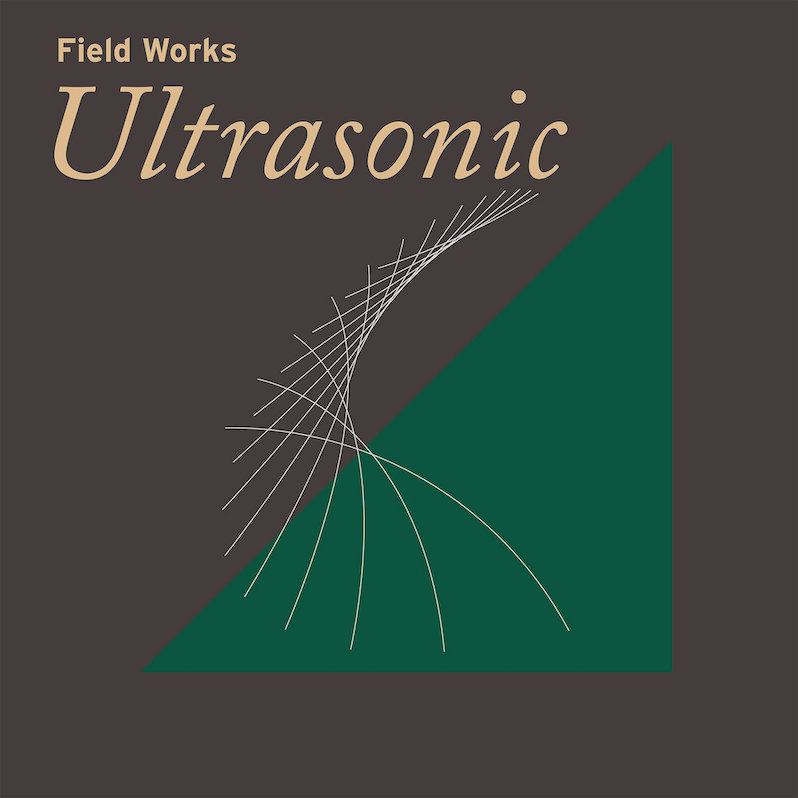 12. Field Works – Ultrasonic
Field Works is a conceptual ambient music project best known for having released a 7LP/six album box set in 2018 titled Metaphonics, a project which went unsung by many venues at the time but has since risen in esteem as a macro-scale conceptual work. Ultrasonic both is and isn't another installment; isn't because it falls outside of the window of simultaneous release and box-set collection of the six previous albums and is because it too follows a conceptual arc about the state of Indiana and is driven by similar collaborations from a who's who of electronic and experimental music. This time, the conceptual core is the echolocations of bats, specifically the endangered Indiana bat, albeit echolocations transformed and transmogrified by the collaborator's hands at work within the record. The result is, like each of the six records before by this conceptual act, an artful but intimate gaze into a granular aspect of the reality of his home state, carrying now a patina of the existential crisis we are now experiencing via climate change and systemic ecological abuse. Anything so satisfying from so many angles demands a nod. – Langdon Hickman
Listen: Bandcamp
---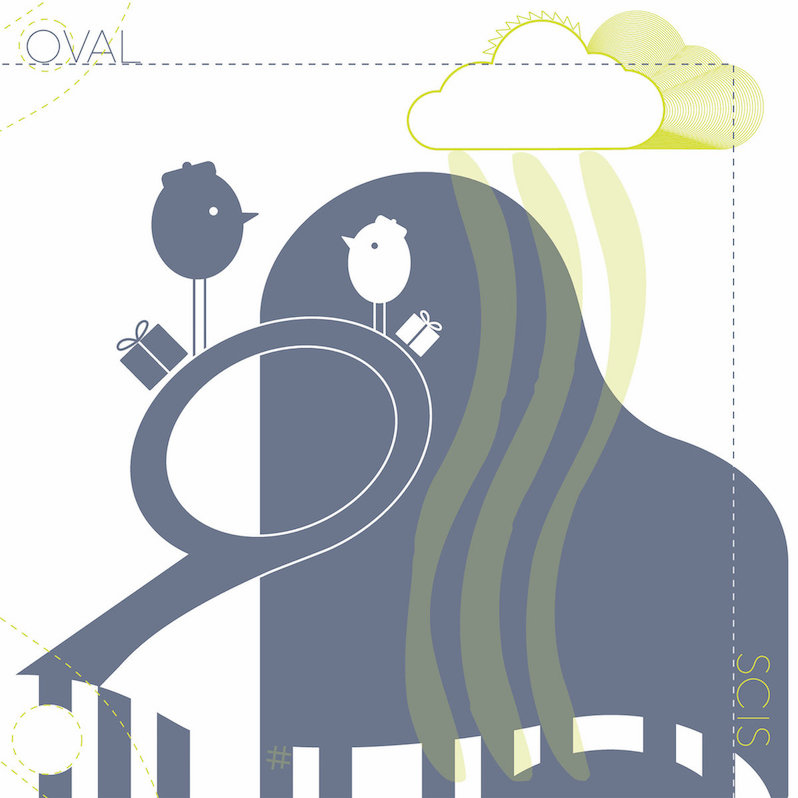 11. Oval – Scis
Oval's Markus Popp helped open the floodgates for glitch with early experiments that involved defacing digital mediums via scratches, paint or other forms of aural vandalism in the act of creating something newly hypnotic—even weirdly pretty. Scis, one of two releases from Popp in 2020, is a long distance from where Oval's music began, but somehow retains a similar sense of unpredictability and ecstatic weirdness that's made his a catalog worth following for nearly three decades. Loops circumvent each other at varying intervals over beats that slap harder than you might remember—certainly calling music "IDM" knowingly at this point requires a knowing smirk, but these are particularly intricate and stimulating pieces that, theoretically, you could dance to. What that choreography looks like? Who knows, and really who cares with electronic music that radiates this much joy. – Jeff Terich
Listen: Bandcamp
---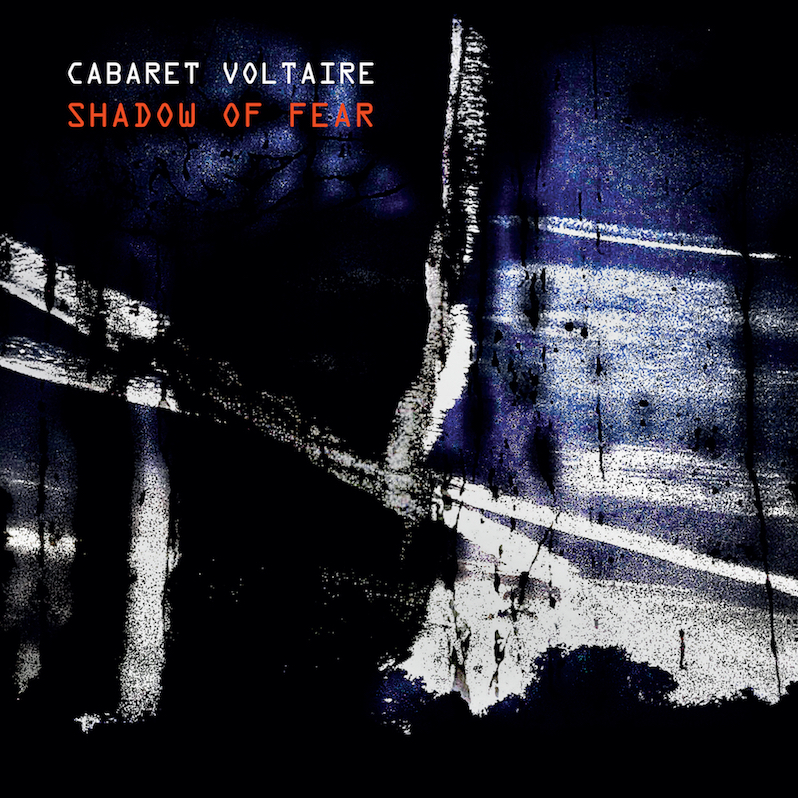 10. Cabaret Voltaire – Shadow of Fear
Picture it, Rose: Sheffield, England, 1981. The leaders of the free world are largely conservative and not all that interested in freedom, and the media is loaded with coverage of conflict in the Middle East and South America. In response, the band Cabaret Voltaire are filtering their post-punk through synthesizers and electronic production, giving a chilly voice, metallic sheen, and gripping pulse to the drama of their observations. Fast-forward to now and precious little has changed, as lone remaining member Richard Kirk sets his controls for the heart of the same dying sun on Shadow of Fear. The model Cabaret Voltaire set for at least two (!) generations of industrial music sounds fresh and necessary now—clang and grind arranged into something you might dance to, with newscasters and political speakers sampled into monologuing soloists and Greek choruses. – Adam Blyweiss
Listen: Spotify
---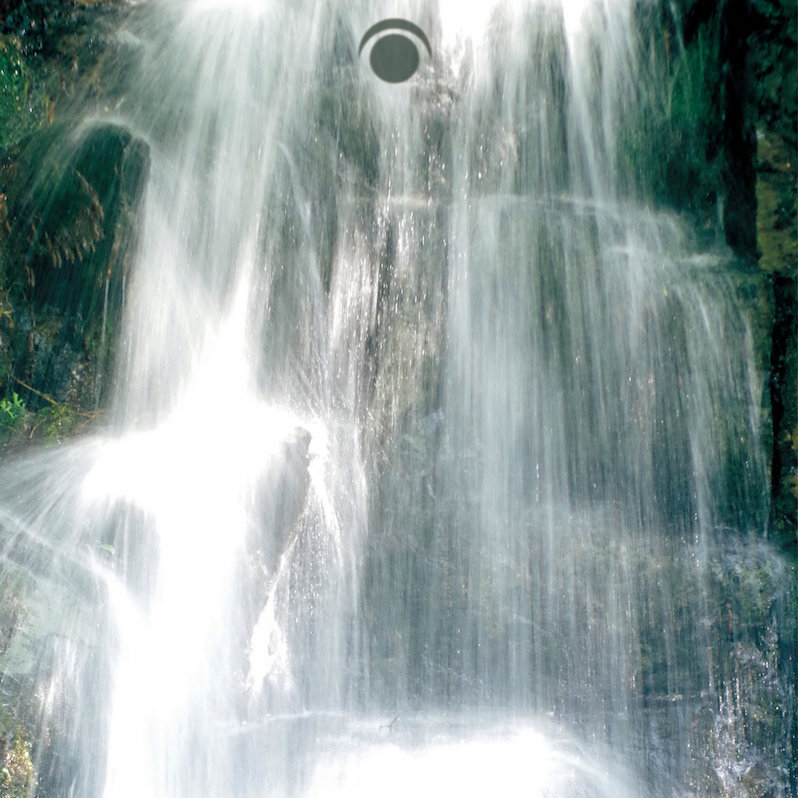 9. Tengger – Nomad
Almost exactly a year after the South Korean family band Tengger released Spiritual 2 and turned their New Age music on its head, they stand it back upright and newly gymnastic. Taking elements from kosmische Musik, Boards of Canada's earliest programming, and mainstreamed atmospherics by the likes of Global Communication, if anything it's a little kinder and gentler than last year's rebranding. Nomad dials back the dissonant drone of Spiritual 2 and stays out of its soundtrack-music ruts. And while there are sound clips of birds and streams here that might still suggest your nearest Hand & Stone franchise, Tengger have come so far in how they project their particular sense of calm that in this moment they can be allowed a few field recordings from actual fields. – Adam Blyweiss
Listen: Bandcamp
---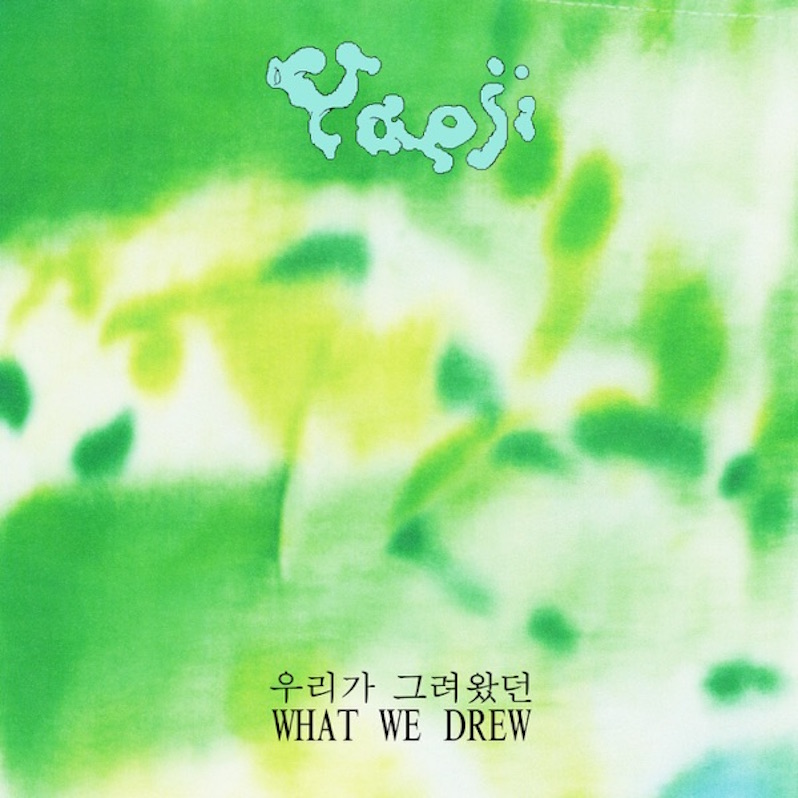 8. Yaeji – What We Drew
What We Drew, the full-length release from Brooklyn producer Yaeji, is hypothetically her first album, but billed as a mixtape, and the distinction isn't an insignificant one. On singles such as "raingurl," Yaeji fully commanded a deep house sound that made her an in-demand beatmaker, but any bring-the-house-down bangers here have been swapped out for keep-the-door-closed headphone hypnosis. The tracks Yaeji mixes together on What We Drew are more intimate and insular, darker and less bombastic. Yet they're also more texturally enveloping, providing a close-listening kind of DJ mix that club acoustics just can't account for. In another time this would be the soundtrack for a late-night comedown; in this actual time it's a coincidentally appropriate mixtape for staying inside and drifting off beyond the reality in front of us. The good news is that there's still plenty of bop and bounce to these tracks to live a second life in a post-vaccine era. – Jeff Terich
Listen: Bandcamp
---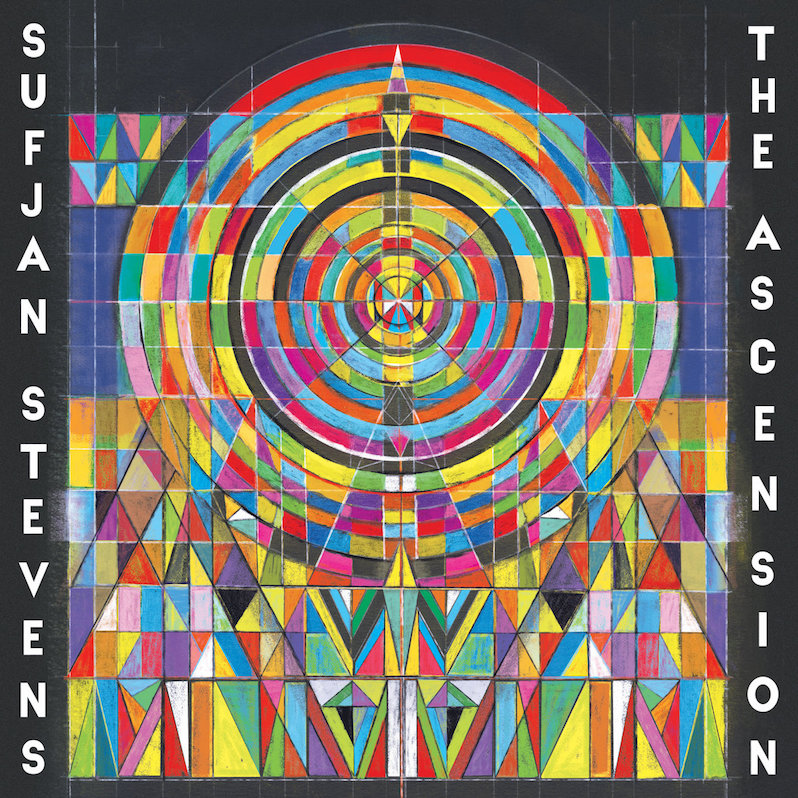 7. Sufjan Stevens – The Ascension
Sufjan Stevens hasn't released anything resembling a "folk" album since 2015's Carrie & Lowell, his efforts increasingly invested into collaborative avant garde and electronic projects like last year's The Decalogue with Timo Andres and his collaboration with Lowell Brams from earlier this year, Aporia. Those in large part might have been a palate cleanser for the bombastic art-synth album he ended up delivering later in the year. The Ascension feels in large part like a companion album to 2010's The Age of Adz, sharing much of that album's outsize ambition and structural basis in sputtering beats and gauzy synthesizers. Yet The Ascension is at once a more accessible set of songs and one steeped in a more existential despair, his own struggles with religion, America, any number of external things that often feel too much for any of us to grapple with. It's not about finding answers, though, simply working through the feelings of trying to find them. His internal monologue just happens to work beautifully as a sprawling, 80-minute synth-pop suite. – Jeff Terich
Listen: Bandcamp
---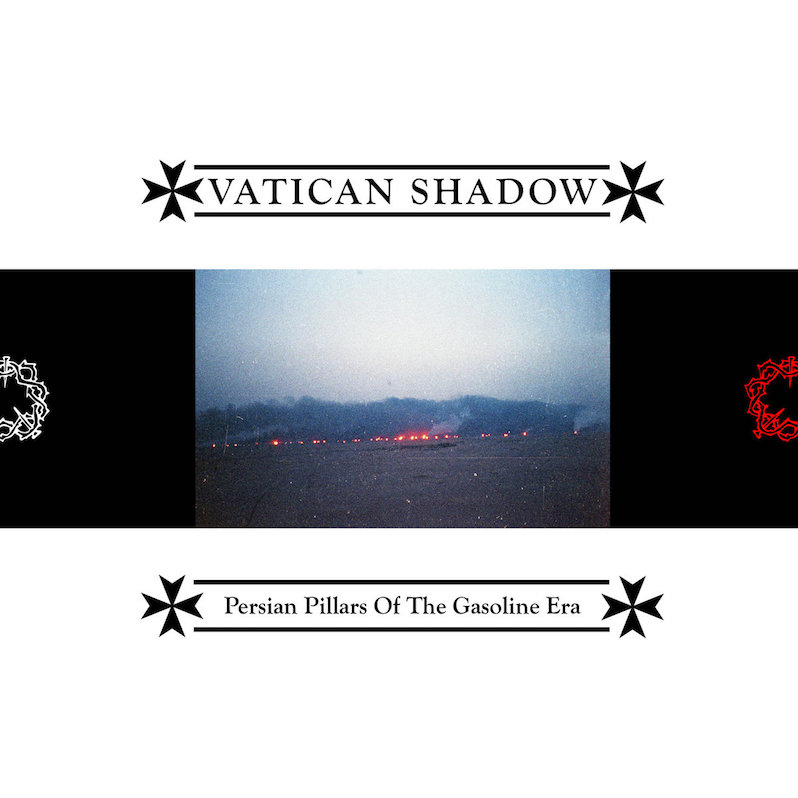 6. Vatican Shadow – Persian Pillars of the Gasoline Era
We're big fans of Dominick Fernow and his disquieting discography as Prurient. But lifted up by 20 Buck Spin, a metal label seemingly suited to release work by that long-established act, his sixth album as Vatican Shadow makes some beautiful and surprisingly accessible noise. It continues Fernow's 10-year-plus relationship with industrialized techno inspired by Operation Desert Storm and other realpolitik. This particular set of music softens the motorik drone embraced by modern acts like Fuck Buttons, and positions Vatican Shadow as a logical successor to legendary electro experimentalist Muslimgauze. – Adam Blyweiss
Listen: Bandcamp
---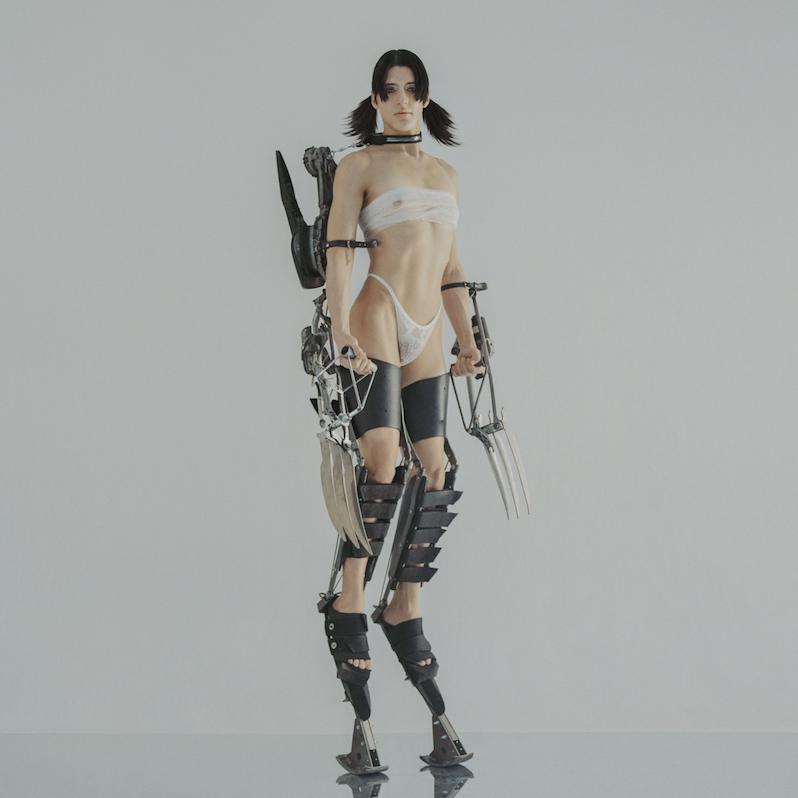 5. Arca – KiCK i
Arca's continued presence on lists such as these is an earned right. Her work with figures such as Bjork and Kanye West, two luminaries in the field (even if one is… burdensome these days), not to mention her absolutely stellar self-titled record from 2017 have more than earned her a critical patience to absorb her work, even when it sometimes presents as more evasive and cryptic than other moments. After the early 2020 release of her second album-length mix @@@@@, KiCk i resumes the avant-pop and futureheaded explorations of her self-titled record, showing within the record her continued knack for producing a polyphony of possible futures and in a broader context her ability to maintain all possible forms of electronic music from pop to the club dancefloor to the cyborg's implanted headset. It is this polyphony of vision of hers that is so endlessly compelling, one able to be achieved because she is so flawless in the realms of sonic texture, rhythm and hook, the fundamental units of this kind of exploded composition. – Langdon Hickman
Listen: Spotify
---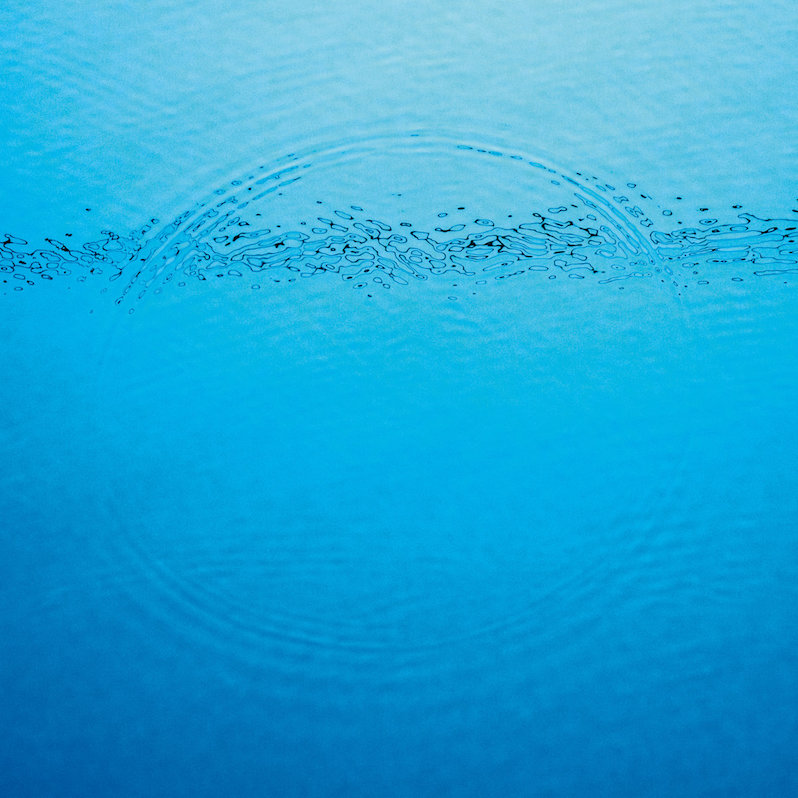 4. Caribou – Suddenly
An act that's always been smarter than your average techno bear, Suddenly uses some of Dan Snaith's most youthful, energetic tracks performed as Caribou to explore the seriousness of family relationships and the maturity needed to deal with them. Songs like the rap stomp of "Home" and the house-flecked "Never Come Back" highlight this LP's playful use of samples and how they both establish a dialogue with Snaith and push his ideas forward. Sensitively programmed and written, Suddenly percolates even when addressing tragic concepts like divorce or the death of a child. It's an album that wants to party, shows up late with too much drama to unpack, but recognizes it just in time and heads back home with the windows down, negotiating loudly with the universe. – Adam Blyweiss
Listen: Bandcamp
---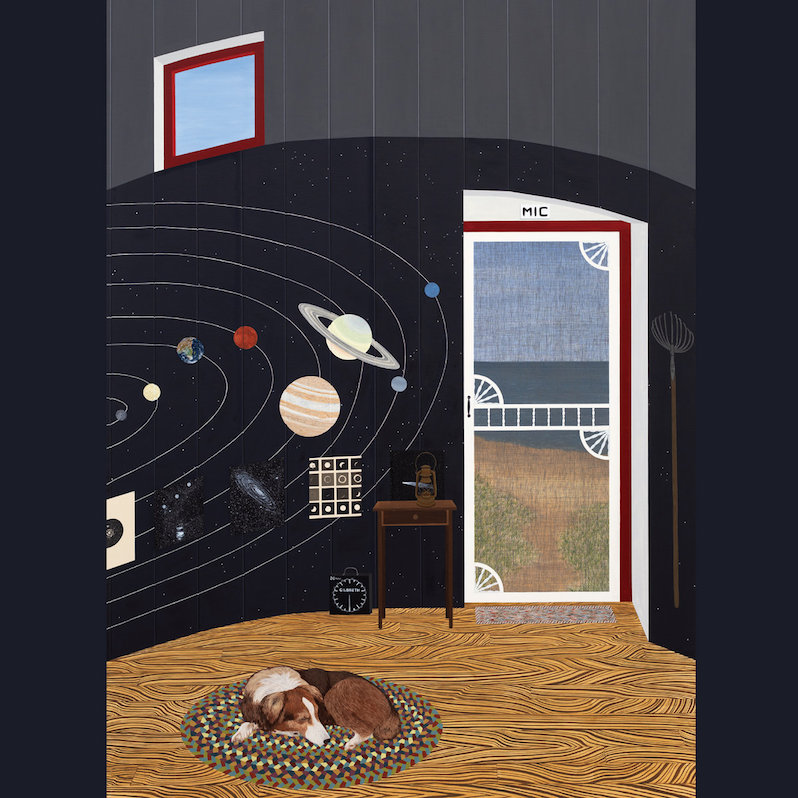 3. Mary Lattimore – Silver Ladders
It'd be easy to state that Mary Lattimore's Silver Ladders is the most breathtakingly gorgeous album I've heard all year and simply leave it at that. It's succinct, it's true, and it tells you most of what you need to know. An album of vast oceanic space created from just harp and guitar (provided by Slowdive's Neil Halstead), Silver Ladders rides a delicate line between gently meditative, otherworldly and transcendental. Each composition slowly zooms out from a central point, the minute details of Lattimore's harp plucks soon revealing a landscape of overwhelming beauty both graceful and gothic, covertly turbulent beneath their pristine surface. An ambient album made primarily from acoustic instruments, Silver Ladders is a fascinating contradiction of an album, a core of darkness held in place by a warmly luminous exterior. – Jeff Terich
Listen: Bandcamp
---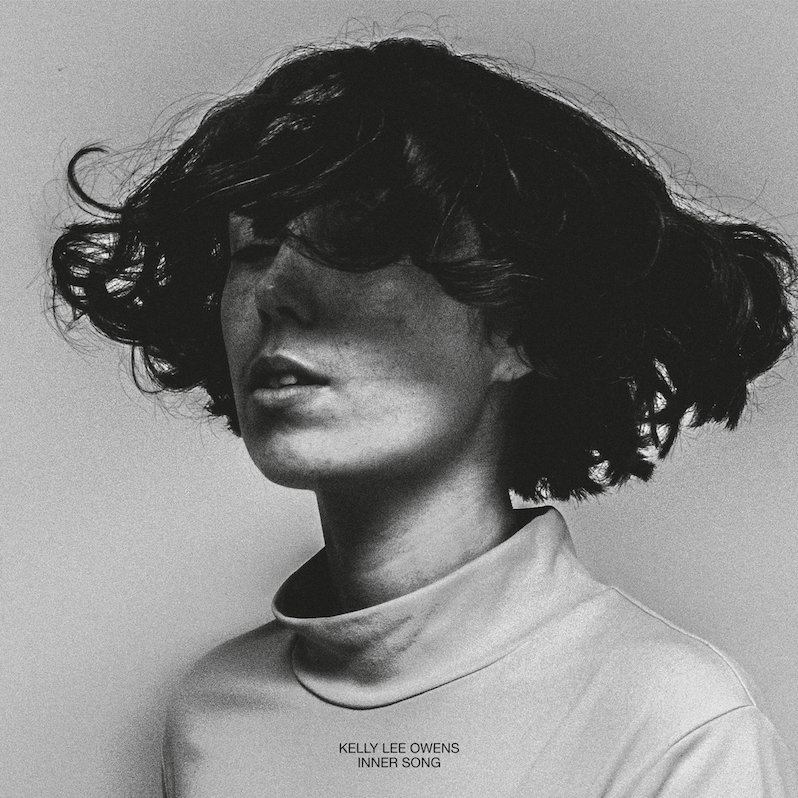 2. Kelly Lee Owens – Inner Song
Since the best-of season and holiday season overlap, I'll admit here that I'm a fan of advent calendars, peeking behind little doors for a collection of little themed surprises. On Inner Song, the second album from Welsh musician and producer Kelly Lee Owens, we peek into her brain and find a clutch of entertaining references to the electronica of the 1990s. She arcs from sounds that suggest the decade's acidic origins (Josh Wink, Orbital) through the start of big beat and IDM (Underworld, Future Sound of London, Radiohead) and on to pop's expanding vocabulary (Madonna, Robyn, Björk). Rather than being derivative, it's a reminder of just how good electronica fans have had it and for how long. And in Owens' hands, the work feels crisp in the manner of splashing water or falling snow. – Adam Blyweiss
Listen: Bandcamp
---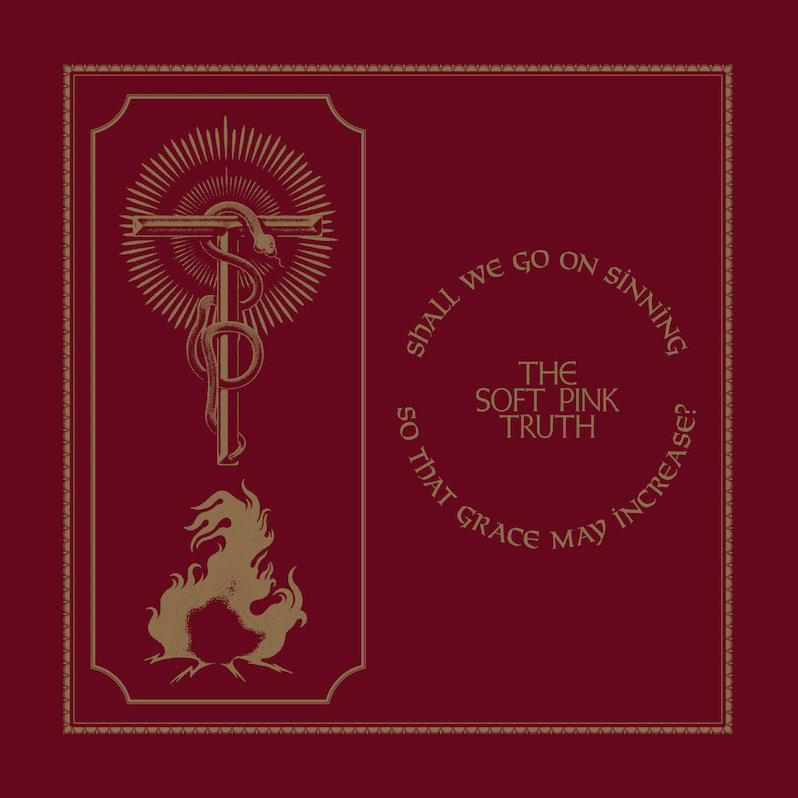 1. The Soft Pink Truth – Shall We Go On Sinning So That Grace May Increase
Drew Daniel certainly had an all-star year, and a busy as hell one at that, seeing a trilogy of releases from him, with two coming in under the Soft Pink Truth banner and one as part of his electronica duo Matmos. The first of this trilogy, Am I Free To Go?, is crust punk cover album; the final, Matmos' The Consuming Flame: Open Exercises In Group Form was a three-hour long exploded-form mega record spooled out at as far as the mind can go. This record, however, Shall We Go On Sinning…, sits in the middle space between those two poles of formal constraint. It becomes by process a perfect crystal, the synthetic middle space where organic swirls and avant-garde grace notes collide with sharp hooks and insistent rhythms. There is a latent futurism in electronic music, a tendency toward the challenging and avant-garde, an android future of cybernetics people like Donna Harraway and Eugene Thacker have circumscribed but has thus far been denied to us. In the midst of Sinning, this forbid capitalism-erased future seems palpable, a gesture away, lurking behind a shimmering door. The name does more than add a valence of anger, however; in conjunction with its rabid anti-capitalism crust punk covers on one side and utopian communist collaborative swirl on the other, there is also the synthetic hybrid of hope and rage, that fervent metallic bleeding core that pushes the android to activism. The fact that's also graceful and beautiful to boot is a cherry on top. – Langdon Hickman
Listen: Bandcamp
---
Support our Site—Subscribe to Our Patreon: Become one of our monthly patrons and help support an independent media resource while gaining access to exclusive content, shirts, playlists, mixtapes and more.