Hiatus Kaiyote : Mood Valiant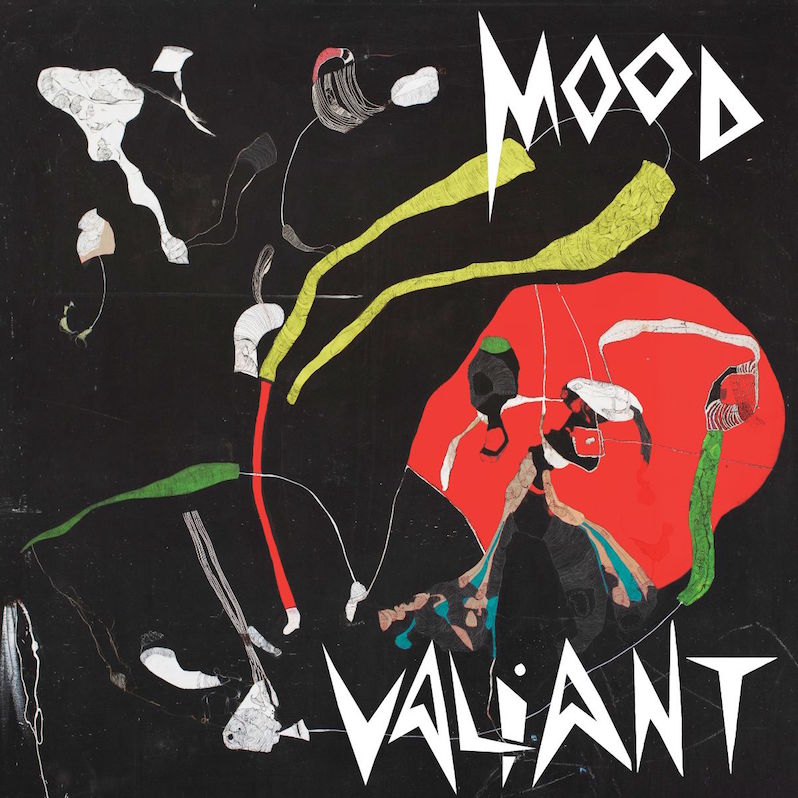 The six years since the release of the sprawling, critically acclaimed Choose Your Weapon has been anything but uneventful for Hiatus Kaiyote—especially for vocalist Naomi "Nai Palm" Saalfield. After recording Needle Paw, a pared-down solo effort brimming with soulful covers, Saalfield was diagnosed with breast cancer, the same disease that killed her mother. She's now cancer-free, but facing mortality primed her to dive back into music with renewed purpose. "I know what it is I meant to do with my life," she told the New York Times, "and I'm going to do it as long as I'm here." On Mood Valiant, she and her bandmates channel this hard-earned certainty, displaying the confidence of artists that are all-in on their craft. After a long, worthwhile wait, the genre-warping Australian four-piece have delivered a lush, vulnerable record that rivals the rest of their formidable catalog.
Mood Valiant is overflowing with the dazzling polyrhythms and finger-breaking basslines that helped catapult the band to fame. But it's dotted with moments of softness and simplicity that feel revelatory and new—like "Red Room," a warm, deliberate tune driven by a single repeated verse. From a lyrical standpoint, Hiatus Kaiyote songs can sometimes feel choked with abstract imagery, threatening to cross the thin boundary between compelling psychedelia and woo-woo nonsense. But on this standout track, Saalfield recounts a moment of private wonder with clarity and restraint. "When the sun sets in my bedroom/Feels like I'm inside a flower/Feels like I'm inside my eyelids," she sings, testing the upper end of her vocal register. Her performance is notably imperfect, hushed and slightly hoarse, the high notes cracking like a hot glass doused in cold water. But the effect is intimate and powerful. The listener gets the sense that they've been invited into a precious, hidden corner of interiority—a sunset-warm sanctuary where authenticity matters more than execution.
Make no mistake, Saalfield and her bandmates can still execute just fine. They're as technically astounding as ever, especially on "Chivalry Is Not Dead," a heavily syncopated funk barnstormer that ranks among the best moments on the record. The chorus is pure, propulsive joy; Saalfield's fluid vocals gamely chase Paul Bender's virtuosic, muscular bass work, punctuated by breathless pauses. As the rest of the band inhales, Bender fires off perfectly-timed riffs that feel both precise and cathartic, like the musical equivalent of a much-needed chiropractic adjustment. Hiatus Kaiyote have always exhibited a remarkable ability to balance rigor and release—though their elastic, freewheeling style might lead one to believe that they're improvising, they take pride in the intricacy and specificity of their arrangements. As wild and headlong as it may feel to the listener, the magic of "Chivalry Is Not Dead" lies in its intentionality. It's a masterclass in attention to detail.
Hiatus Kaiyote's careful chemistry, honed throughout a decade of high-level playing, is something to treasure. But with it comes the risk of stagnation, of falling into stylistic ruts carved by well-loved previous work. Mood Valiant avoids this with the help of Arthur Verocai, a Brazilian composer who gained a cult following late in his career. His lush string and horn arrangements lend depth to some of the record's best tracks, like "Get Sun," a bright, Bossa Nova-tinged number that sounds delightfully unlike anything the band have released to date. Collaborating with Verocai wasn't easy—they ended up organizing a last-minute South American tour to fund flights to his studio in Rio. But these far-flung sessions shimmer with a looseness and excitement that feels unique to this record—the palpable thrill of a pipe dream realized, of persistence rewarded.
That's what distinguishes Mood Valiant from Hiatus Kaiyote's previous work; it's laced with the kind of raw, unfabricated feeling that emerges in the wake of adversity. Many of the instrumentals that would come to make up the album were recorded years ago; while Saalfield endured a mastectomy, they sat idle, waiting for her inimitable vocals to render them complete. The finally-finished project feels heavy with years of emotion: grief and fear, gratitude and stubborn hope. All of this unfurls on "Stone and Lavender," the album's penultimate track. It's a slow piano ballad, uncharacteristically simple fare for a band that thrives on wacky time signatures and impossible riffs. But it's one of the most beautiful moments on Mood Valiant, set aloft by Saalfield's singing and Verocai's sweeping strings. "Please believe me when I say/ that it'll be okay," she repeats—a straightforward, earnest ask from a person at home in herself, miles from the thorny, alien worlds her lyrics have conjured in the past. It's different, certainly, but it's as convincing and captivating as the best music Hiatus Kaiyote have ever made.
---
Label: Brainfeeder
Year: 2021
Buy this album at Turntable Lab
---
Similar Albums: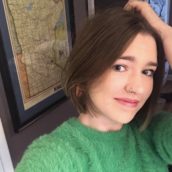 Clare Flanagan
Clare Flanagan is a San Francisco-based writer specializing in music criticism and poetry. In her spare time, she enjoys reading, running, and listening to music of all genres at an unwise volume.