Inter Arma share new track "The Atavist's Meridian," announce tour dates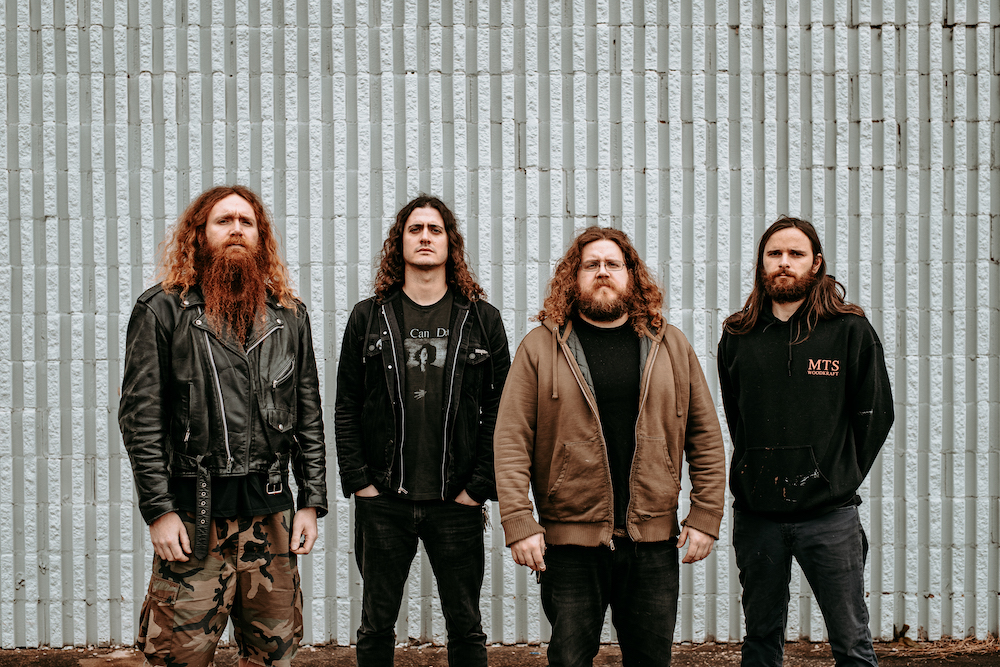 Inter Arma have been on a tear releasing new tracks from their new album Sulphur English, out in April via Relapse. They first released our Essential Track pick, "Citadel," and then the Adult Swim release of "Stillness" (as featured in our monthly metal roundup), and now they've delivered the colossal 12-minute "The Atavist's Meridian." Listen to it below. The band is also touring this spring. Take a look at those dates below.
Sulphur English follows 2016's Paradise Gallows.
Inter Arma tour dates:
4/12 Philadelphia, PA – Decibel Metal & Beer Fest
4/13 Brooklyn, NY – Saint Vitus 8th Anniversary
5/14 Asheville, NC – Mothlight (T)
5/15 Nashville, TN – Drkmttr (T)
5/16 Memphis, TN – Hi Tone (T)
5/17 Little Rock, AR – Vino's (T)
5/18 St. Louis, MO – Fubar (T)
5/21 Kansas City, MO – Riot Room (T)
5/22 Denver, CO – Hi Dive (T)
5/23 Albuquerque, NM – Sister Bar (T)
5/24 Flagstaff, AZ – Green Room (T)
5/25 Phoenix, AZ – Yucca Tap Room (T)
5/26 San Diego, CA – Space Bar (T)
5/28 Oakland, CA – Oakland Metro (T)(W)
5/29 Eugene, OR – Old Nick's (T)(W)
5/30 Portland, OR – High Water Mark (T)(W)
5/31 Seattle, WA – Northwest Terror Fest
6/1 Boise, ID – Bump HQ (T)(K)(W)
6/2 Salt Lake City, UT – Kilby Court (T)(K)(W)
6/4 Omaha, NE – Slowdown (T)
6/5 Minneapolis, MN – 7th Street Entry (T)
6/6 Chicago, IL – Reggie's (T)
6/7 Lexington, KY – Cosmic Charlie's (T)
(T) = w/ Thantifaxath
(K) = w/ KEN Mode
(W) = w/ Wayfarer