Jarvis Cocker : Further Complications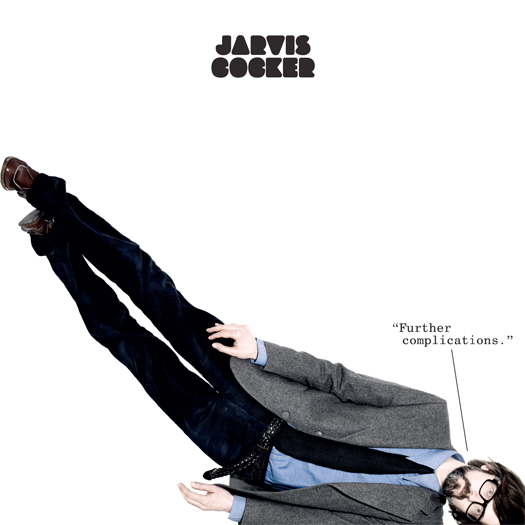 Enter, stage left, a lanky and foppish English dandy. His charisma is only outdone by his wit, and that is only outdone by his unquenchable lust. His name is Jarvis. Enter, stage right, a bespectacled American punk rocker, somewhat disheveled, yet sinewy. He is wearing a t-shirt bearing the title of one of his former works, "Songs About Fucking." His name is Steve. While Jarvis Cocker and Steve Albini might not be the unlikeliest of pairs to ever collaborate, they are one of the more potent. With Cocker's sophomore solo record, Further Complications, Jarvis and Albini may just have placed themselves amongst the producer / artist elite alongside Rubin/Cash, Visconti/Bowie, Eno/Lanois/U2. I once saw a photo of Jarvis and Damon Albarn playing soccer. Albarn was tan, athletic and hair still perfectly coifed after having run around a bit. Cocker was a complete mess. He looked like a ghost, one sock comically hanging down around his ankle, hair a complete mop and still with his patented huge square glasses. There was nary a muscle on his body. But, with this new album, Albini loans him all the muscle he can handle.
There is no doubt in my mind that this is one of the best versions of Cocker's music I've heard since Different Class. Albini's rough-edge production, with scads of fuzzed out guitars and thunderous rhythm sections, is showing us a side of Jarvis that we've not seen before, and maybe didn't realize even existed. Whereas Jarvis' depraved songs of sex, seduction and all around debauchery have always been heard in the dim light of a late night lounge, Albini thrusts them onto a full-blown rock stage. The most blatant display of this collaborative strength is on the eventual single, "Angela." Guitars buzz like intermittent chainsaws underneath Jarvis' most impassioned vocals in his career, singing of his desire for a nubile 23-year old. The song also features some truly classic backup vocals, recalling the heyday of rock.
Cocker and Albini borrow from each other's collective musical histories throughout the album, in a way that hasn't been done since the late 1970s. At the duo's fieriest, they can channel the likes of the MC5, Iggy Pop, Lou Reed and various guitar based acts of the '50s, while also nicking the Sex Pistols, David Bowie or Nick Cave (yes, I'm aware he's Australian). Vicious rockers such as "Homewrecker!," "Fuckingsong" and "Caucasian Blues" are standouts, with "Homewrecker!" featuring Steve Mackey channeling Fun House-era Stooges by performing double duty on the saxophone. Interestingly, the sax player on Fun House was named Steve MacKay. Coincidence? These three songs, along with "Angela," exhibit a down and dirty bluesy style that may feel new to fans of Jarvis' usually laid-back manner, but it doesn't sound altogether alien.
Those looking for that earlier Jarvis feel might be better served by songs such as the title track, the outright lyrical silliness of "Leftovers" and the Steve Hawley-like "I Never Said I Was Deep." "Leftovers" will most likely forever be known as the song that brought us the lyric couplets of "I met her in the museum of paleontology / And I make no bones about it," and "He said he loved her like a sister / Well, I guess that's relative." These are surely groan-evoking puns, but coming from Jarvis, it's forgivable. And despite the Hawley sound of "Deep," I am saddened by the absence of Hawley himself as Cocker's guitarist. Luckily, Tim McCall and Martin Craft fill the roles nicely, playing guitar on different audio channels. On "Deep," Jarvis is at his most self-deprecating, announcing after singing the title that he is, however, "profoundly shallow."
At the close of the album, Jarvis takes two huge left turns, the first on "Slush," a song inspired by a trip to the Arctic Circle, which naturally carries a heavy environmental message. But, rather than the album's trademark crisp, slashing guitars, the sound is gauzy, and a bit shoegazey, with incredibly hypnotic rhythm lines. The closer is "You're In My Eyes (Discosong)," whose parenthetical title holds the key to the style of music within. Sure, there are huge elements of disco inherent, but I find the song more akin to Bowie's Young Americans album, chock-full of classic soul. Either way, it's a grand departure from the rest of the album, and a memorable diversion.
Jarvis Cocker may still be dressing and grooming himself as the coolest history professor on campus, bearded, bespectacled and bemused, but on the cover of Further Complications, he is literally turned on his head. This off-kilter image leads you headlong into the sound of the album, a hard-charging burst of guitar driven rock and roll, the likes of which most effete and stylish indie kids hadn't heard with Jarvis' previous efforts. If ever there was an heir to the title, "Songs About Fucking," Jarvis has created it, with the help of the originator, Steve Albini.
---
Label: Rough Trade
Year: 2009
---
Similar Albums: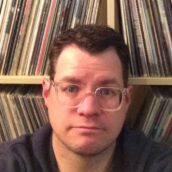 Terrance Terich
Terrance Terich firmly believes that 1985 is the best year for music. He lives near Seattle with his books, movies, and music.