Jay Som's "Superbike" is a return to her stunning, climactic indie sound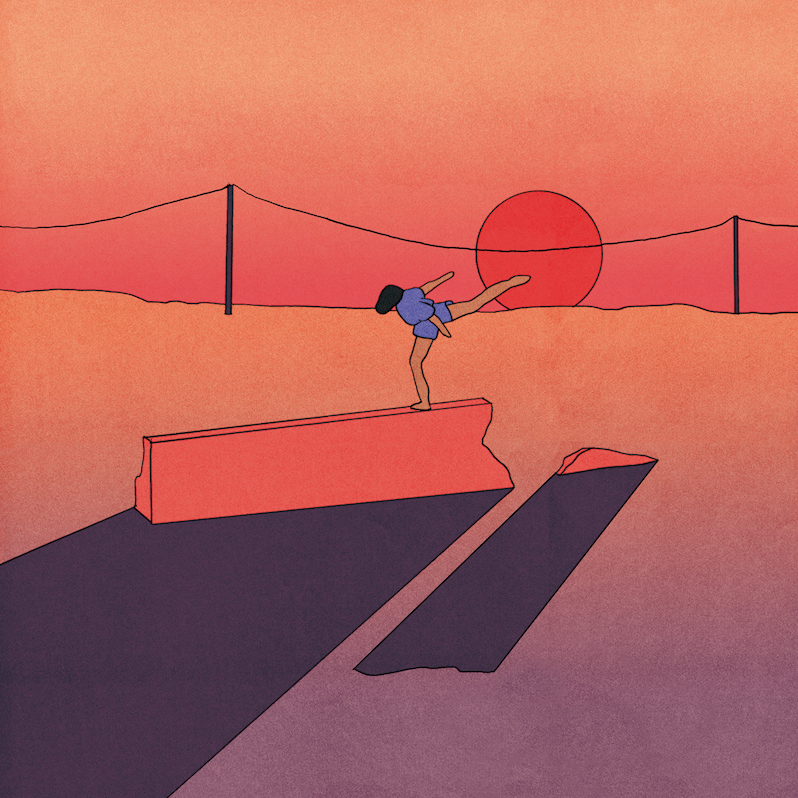 Everybody Works, the trailblazing debut from Melina Duterte aka Jay Som, reset 2017 qualifications for what indie rock would look and sound like going forward. Recorded and produced at the time in her Oakland bedroom during three "heavily caffeinated" weeks, the dream-pop, shoegaze, acoustic-folk, and slinky R&B collection was accessible, personal and distinctly human—topping every major music platform Best of 2017 record lists at year-end, including this very website's. Jay Som, who now lives in Los Angeles, completed her new record during a week-long solo retreat to Joshua Tree. While still doing just about everything on the production side at home, this time she invited some friends in on the creation end of things, including Vagabond's Laetitia Tamko, Chastity Belt's Annie Truscott, Justus Proffit, Boy Scouts' Taylor Vick, as well as bandmates Zachary Elasser, Oliver Pinnell and Dylan Allard to collaborate on additional vocals, drums, guitars, strings, and pedal steel.
On the opening of "Superbike," the first single from her upcoming album Anak Ko (pronounced Ah-nuh Koh, and meaning "my child" in Filipino) Duterte is back with her trademark picking guitar riffs and humble, hush-sung lyrics. It's a fully sprayed out gusher that features pleasantries mid-section via Melina's vocals cascading like seagulls riding wind near the beach, just before a third act, wrapped heavily in guitar drone, sets the sun on a highway day-tripping vibe.
From Anak Ko, out August 23 via Polyvinyl.
John-Paul Shiver
John-Paul Shiver has been contributing to Treble since 2018. His work as an experienced music journalist and pop culture commentator has appeared in The Wire, 48 Hills, Resident Advisor, SF Weekly, Bandcamp Daily, PulpLab, AFROPUNK and Drowned In Sound.