Jeff Tweedy : Love is the King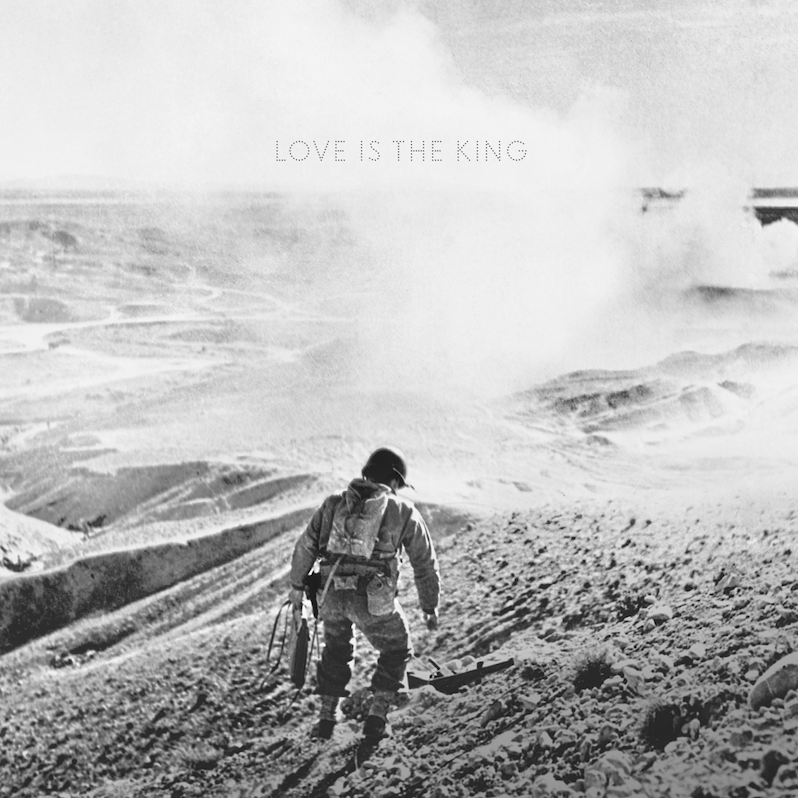 On the cover of Jeff Tweedy's newest album, Love Is The King, there is an image of a lone human, facing an unknown terrain, with only their soul to accompany them. While Jeff Tweedy, too, has shared his time alone in this pandemic, there is a recurring theme of hope throughout the album. It's the type of hope that doesn't come easy, at all, but feels the most rewarding. Just like the figure on the cover, their journey may have been full of loneliness and distress, but sometimes those journeys lead to new strength and resolve. The simple act of discovering hope within fear is a step in conquering the darkness itself.
Recorded in April 2020 at The Loft, Wilco's Chicago recording studio, Love Is The King features Jeff's sons, Spencer and Sammy, the former on the drums and the latter on vocal harmonies. Throughout the album, there is a familial bond holding their respective parts together, as if the recording was a chance to remind each other of their undying love. Perhaps this is the kind of intense relationship that can produce the lyrics on "A Robin or A Wren," when Tweedy sings, "At the last last call / When it's time for us all / To say goodbye / I know I'm gonna cry." Throughout the album, Tweedy's lyrics read much more intensely than they register on first listen. With such relaxed, laid back, and heavily country-influenced guitar licks and drum beats, lyrics like "It's been a bad day baby / Oh I'm swallowed in the murk / Being so far away always hurts" on "Bad Day Lately" don't hurt quite so bad when Tweedy sings them in his warm vocal tone.
In the midst of a traumatic year, it seems Tweedy has found a moment to reflect on, and truly savor, his blessings. On "Even I Can See," Tweedy declares, "If I may have your attention please / I'll tell you about my wife and what she means to me / How fiercely she believes what she believes." While many of his previous songs tackle love, relationships, and family, this feels different, as he confronts head on the most intense love he has felt. It is refreshing to hear him sing out his excitement and adoration for his wife, who has battled cancer and is no stranger to the hope that life demands.
Love Is The King blends a day by day approach to life, with Tweedy's wistful, and joyful, melodies and guitar solos. In a way that only Tweedy's musicality can, sometimes guitar lines can provoke a feeling of joy, with an aftertaste of melancholy, like on "Guess Again." It's a bittersweet tune, one filled with confidence and certainty in oneself. But, there's still those unspoken moments of remembrance, of where one has been, to be able to have the hope they worked so hard to achieve.
Jeff Tweedy has found his niche, approaching a tumultuous time in the best way he knows—banding together with family, and recording his guide to getting by. His manual doesn't demand more than we can give, only offering a constant reminder of the togetherness that lies among the loneliest of days.
---
Label: dBPM
Year: 2020
---
Similar Albums: