Joey Bada$$ : Summer Knights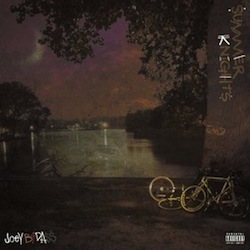 There's a hedonistic part of me that has an aversion to the ethos that follows Joey Bada$$. Don't get me wrong — in my nascent and more idealistic years I was a huge proponent of the grimy Timberland boot-wearing rappers whose minimalism was a bold declaration that their lyrical prowess didn't need overblown excess to assert itself.  However, now that I'm in the twilight of my idealism, working a big-kid job and paying bills, I need that excess; my brain is often severely fatigued and can't process stripped down-lyrics as appealing.
When I saw that young Brooklyn rapper Joey Bada$$ featured a track titled "Death of YOLO" on his new mixtape Summer Knights, which follows 2012's dynamite debut 1999, I groaned. Do we really need another young rapper (Joey was 14 years old when I began writing for Treble) didactically telling us to eschew our celebration of sex, drugs and cash? In spite of this perceived preachiness, over tight drum smacks Bada$$ stifled my skepticism, to some extent. While I may not entirely agree with Bada$$'s elitist mockery, I do appreciate his satirical subversion of the rancid/ubiquitous catchphrase.  The track also finds the young emcee assisted by the oft-stoned Smoke DZA, who provides a jovial counterpoint to Joey's precocious depictions of Brooklyn.
Elsewhere on Summer Knights, "47 Goons" finds Bada$$ narrating the sensory overload of his urban environment with ice-cold efficiency. By the time "95 til Infinity" rolled around, it was apparent that the young Brooklyn MC had transcended summoning early '90s rap as a novelty act—rather Bada$$ seems to have a full understanding of the zeitgeist of rappers like Das EFX, Black Thought and GZA.
While I'll always have a fondness for early '90s rap, my general stance is to let dead eras rest. However, Joey Bada$$ has recreated this era of Cosby sweaters, utilitarian Timberlands and dusty soul-sampled rap music near-flawlessly with Summer Knights.
Similar Albums:


A$AP Rocky – LongLiveA$AP


Curren$y – Weekend at Burnie's


DOOM – Born Like This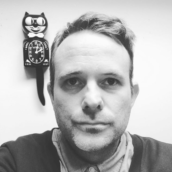 Paul Glanting
If a meteor was just hours away, Paul Glanting would recall that he has been in a Lil Wayne music video and has a 4.7 (out of 5) on Rate My Professor. He is at work on his first novel, Adjunct Megafauna.