Joey Bada$$ – "Unorthodox"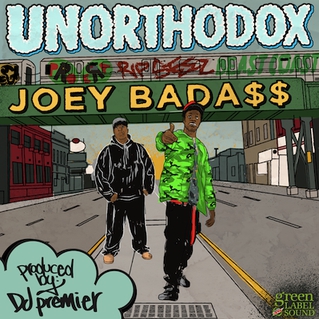 In Endless Playlist, Treble's staff helps you stock your own playlists by highlighting the best new tracks to come across our desks, laptops and ipods each week.
The reception to Joey Bada$$' debut mixtape, 1999, pigeon-holed him as another young, aspiring descendant of Nas, riding skeletal '90s boom-bap that added to the aesthetic nostalgia. Heretofore, it's safe to assume he'll be trying to overcome that classification and brushing off of precociousness. "Unorthodox" is a good start.
It helps that it was produced by DJ Premier, who lends the track the feel of a futuristic lounge act as complacent piano gives color to a lurching beat. Joey's flow is still persistent, calling himself "the chosen one" in the middle of a boastful middle verse — in general, he sticks to talking about his upbringing and his ability to shine therein. But even though the substance isn't quite there yet, he shows that his palette is more refined than haters may have previously thought.
[via 
Green Label Sound
]