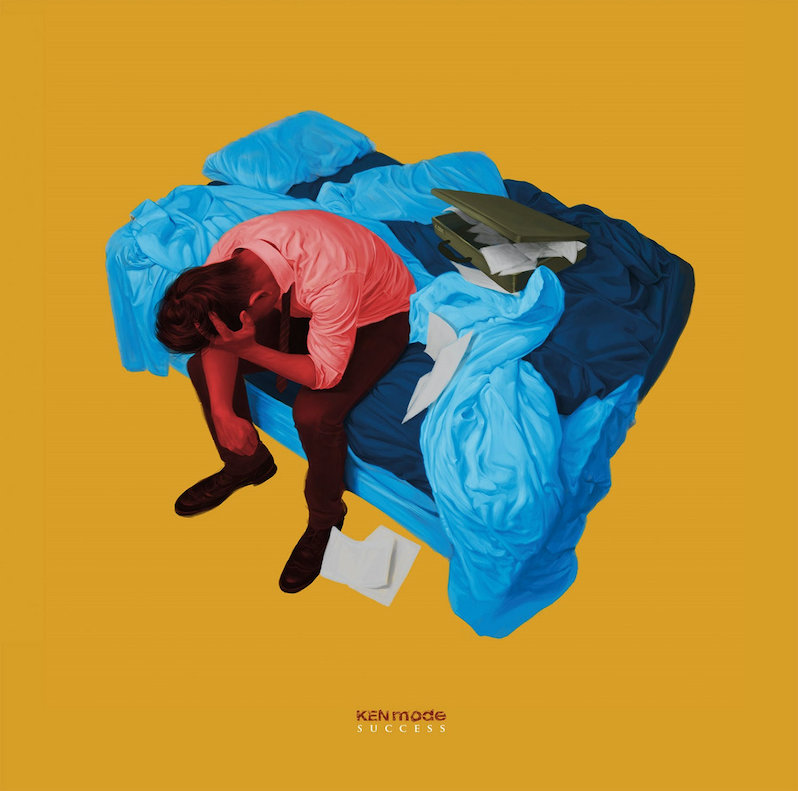 In 2013, KEN Mode was a metal band, but just barely. Their fifth album, Entrench, still roared with the sludgy, antagonistic abrasion of earlier records such as Mennonite or Venerable. Yet those sludgy moments were cut and spliced in between moments of dark, ominous beauty, string-laden elegance, and artful post-hardcore that owed as much to late-period Unwound as it did to The Melvins. Guitars, bass and drums no longer entirely dominated the band's songs as they once did, and in an interview at SXSW, frontman Jesse Matthewson—a classically trained musician and alumnus of the Royal Conservatory of Music—said he wanted to "piano the shit out of" the next album. A noble goal, and one that seemed not just possible, but highly likely to be outstanding in execution.
That's not exactly what happened. On Success, KEN Mode's sixth album, there are hints of the chamber-sludge album that could have been—particularly in the gorgeous, cello-laden climax of "The Owl." But by and large, it's the other non-metal aspect of KEN Mode's sound—noise rock—that the band ultimately chose to pursue in the aftermath of their most complex album to date. Recorded by Steve Albini at Electrical Sound and mastered by Bob Weston, Success not only has the aesthetic of a classic Touch and Go or Amphetamine Reptile ripper, but the personnel to lend it the appropriate credibility. In some ways, it's a simpler album than its predecessor, mostly scaled back to guitar, bass and drums for the sake of making the songs as punchy and streamlined as possible. But what they do with a simpler set-up also showcases a greater versatility and newfound commitment to heaviness through atypical means.
The opening shriek of feedback that ushers in first track "Blessed" is a fitting siren that warns of the organized chaos to come. It's a beastly, uncompromising pigfuck of an album opener, pulling the listener into a spin cycle of Skot Hamilton's low-end rumbles and Matthewson's high-end guitar screech, topped off with snide one-liners like, "Handfuls of proverbial shit, tossed over and over against the proverbial wall." It's breathtaking in its ugliness, made all the more perfect by a guest vocal from Oxbow's Eugene S. Robinson, whose own menacing bark in this instance recalls that of Henry Rollins (whose own "Kill everything now" terminology lent the band its name). It's a harsh and venomous six minutes of rhythmic misanthropy, a wonderful symphony of blood and middle fingers.
There's always been an element of black humor, self-deprecation and confrontation in KEN Mode's music, which pairs nicely with the band's more heavily punk-inspired songs. And it doesn't take long to pick up on the sardonic nature of the title, Success, regardless of the band's Juno Award win in 2012 (the defeated looking figure on the cover is a nice touch). "These Tight Jeans" is both one of the catchiest songs on the album as well as one of the most searingly intense, so it's all the more hilariously jarring when Matthewson sneers, "I would like to learn how to kill the nicest man in the world/ Make him feel uneasy, make him feel strange." Shane Matthewson adopts the cruel swing of Jawbox's Zachary Barocas on "The Owl," while "Management Control" and its towering chorus ("We live in a privileged world/Use it for something we believe in!") present KEN Mode at their most accessible. But be advised that approachability is all relative; just one track later, on the danceably dissonant "A Passive Disaster," Matthewson barks, bluntly: "I've recently been sent here to tell you, your story is not a good story."
KEN Mode could have very easily taken Success into a different direction—or even several different directions. There's no piano here, only some slight touches of cello, and a far less pronounced metal presence. Yet for what seems, on paper, like a scaling back of operational procedure, KEN Mode more than make up for that by offering up much bigger ideas. Noise rock has always been a part of the equation, but Success is where they grow it into its full potential, their harsh and churning melodies flourishing and thriving on their own. When Jesse Matthewson asks, at the opening of final track "Dead Actors," "What was the last thing you've done that mattered?", go ahead and consider that a humblebrag.
---
Label: Season of Mist
Year: 2015
---
Similar Albums: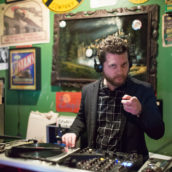 Jeff Terich
Jeff Terich is the founder and editor of Treble. He's been writing about music for 20 years and has been published at American Songwriter, Bandcamp Daily, Reverb, Spin, Stereogum, uDiscoverMusic, VinylMePlease and some others that he's forgetting right now. He's still not tired of it.