Killing Joke : The Singles Collection — 1979-2012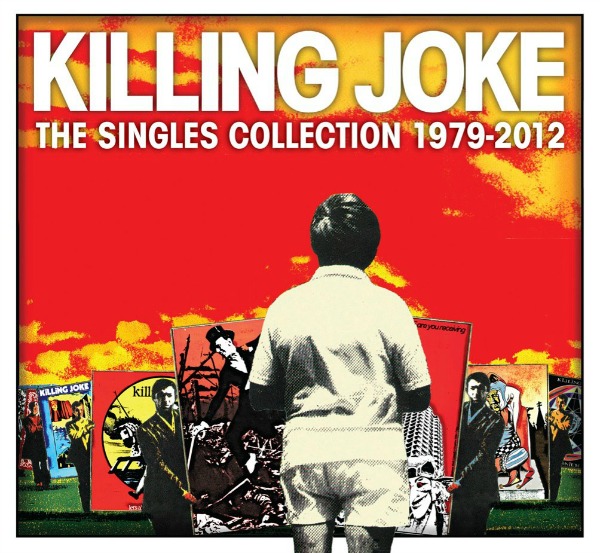 Killing Joke never fit the right profile for a singles band. Frontman Jaz Coleman even said as much in a Decibel interview: "From my perspective, Killing Joke has never been a singles band. We were forced into a singles market. They started by just taking one song off the album. But we've never been a radio friendly band; it was just the format we were brought up in." Volcanic bursts of face-melting post-punk and ribcage-rattling industrial metal are typically not the prime candidates for crashing radio airwaves, and much of the UK group's catalog proves as much. That isn't to say it's never happened, though — "Eighties" still crops up on alternative playlists, boosted in some respect by Nirvana cribbing its riff, while "Love Like Blood" became something of a smash in the UK.
Funny thing about Killing Joke, however, is that they're actually one of the few bands to have remained intact since the early 1980s that continue putting out singles (and albums, for that matter) of a consistently high caliber. It's not just that the three-dozen or so A-sides bearing their name in the past few decades have been good; by and large, they've actually been great. If Killing Joke hasn't been putting any effort into writing crushing and triumphant, albeit hook-filled singles over the past three decades, then their overachiever status at doing so is one of the greatest accidents to happen in rock music.
The evidence is collected on the band's new double-disc (and limited edition triple-disc) singles compilation, The Singles Collection: 1979-2012. In their earliest days, collected on the first disc, the band seemed exciting and volatile. That kind of volatility got them a fair amount of negative press, particularly for a show poster depicting German cleric Alban Schachleiter among a large group of Nazi soldiers, which got them banned from playing in Glasgow (that's since been lifted — I almost bought tickets to see them on my visit there in 2012). But volatility and a confrontational nature is also what made Killing Joke exciting. The booming proto-industrial crunch of "War Dance" and "Requiem" bear that out, not just in sound but in grim, apocalyptic visions. Just three years later, Coleman would seek higher ground in Iceland in expectation of an impending end of the world. It never came, and the band soldiered on.
In the mid-'80s, following Coleman's Scandinavian sojourn, original bassist Youth left the band and was subsequently replaced with Paul Raven. At this point, the thunder and rancor of the band's earliest days had subsided a little, though despite the sunnier riffs of "Chop Chop," there's a pulsing mechanical beast at its heart, ready to consume any lighthearted airs it emits. Finding more melodic ground turned out to be a boon for Killing Joke, however. In 1984, the group released non-album single "A New Day," which actually featured a music video, and through its shimmering new wave riffs, showcased a prettier, more accessible side of the band never revealed with such clarity. "Eighties" took that even further, landing at number 60 on the UK singles charts with its danceable aggression and infectious refrains, but "Love Like Blood" is the song that took Killing Joke from underground heroes to being legitimately commercially viable. With a shimmering indie rock sound and disco backing, the song elevated the band to a level of recognition that seemed unlikely for the same group of punks railing on about the apocalypse in "Requiem."
Shortly thereafter, things got weird, though not in any particularly noteworthy way. Brighter Than a Thousand Suns and Outside the Gate merely found the band giving in to the synth-heavy sounds of the late '80s, with no especially heinous sins being committed. But fans weren't pleased, and there was good reason to cast a skeptical eye — Outside the Gate was more or less a Coleman solo album credited to KJ erroneously. Yet what came next washed away some of the bad memories of marketing hoodwinks. With "The Beautiful Dead," the first single from Extremities, Dirt & Various Repressed Emotions, Killing Joke finally reached peak industrial-metal heaviness, made even more crushing with the absolutely incredible "Money Is Not Our God," which found the group ratcheting up both the political content of their music as well as its sheer, visceral power.
A four-year hiatus followed, but by 1994 the industrial metal of their previous album had intensified further. Released in the aftermath of Ministry's Psalm 69 and Nine Inch Nails' The Downward Spiral, Killing Joke threw their hat in the ring and declared their relevance via jack-hammering goth-club bruisers like "Millennium" and the weirdly groovy "Pandemonium." They briefly found a way to fuse that with an anthemic chorus and acoustic guitars on the stunning "Democracy," but seven years later, on their second self-titled album, the band recruited Dave Grohl to lend a dynamic, forceful drum backing to blistering metal anthems like "Seeing Red."
Up through 2010's Absolute Dissent and 2012's MMXII, Killing Joke never lost their edge, nor their inspiration. If anything, they only grew louder and more menacing over time, which isn't an easy thing to pull off after three decades of recording and performing music. But while radio-friendliness is probably no longer a concern for the band — their music is a few shades shy of Passion Pit for today's mainstream audience — their ability to write totally devastating mixtures of social consciousness and throat-clutching riff-storms remains unabated. Their record has its scrapes, scars and bruises, but in spite of this, they've never resorted to dubstep remixes, ukuleles or mouth-trumpet solos — and we should be extremely grateful for such mercies. Killing Joke's is about as strong as a 30-plus year career in devastation comes.
Similar Albums:


Nine Inch Nails – The Downward Spiral


Godflesh – Hymns


Big Black – Songs About Fucking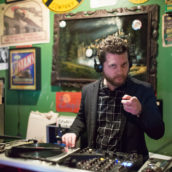 Jeff Terich
Jeff Terich is the founder and editor of Treble. He's been writing about music for 20 years and has been published at American Songwriter, Bandcamp Daily, Reverb, Spin, Stereogum, uDiscoverMusic, VinylMePlease and some others that he's forgetting right now. He's still not tired of it.