Stream new albums out today: Sons of Kemet, Frankie Cosmos, Jean Grae & Quelle Chris and more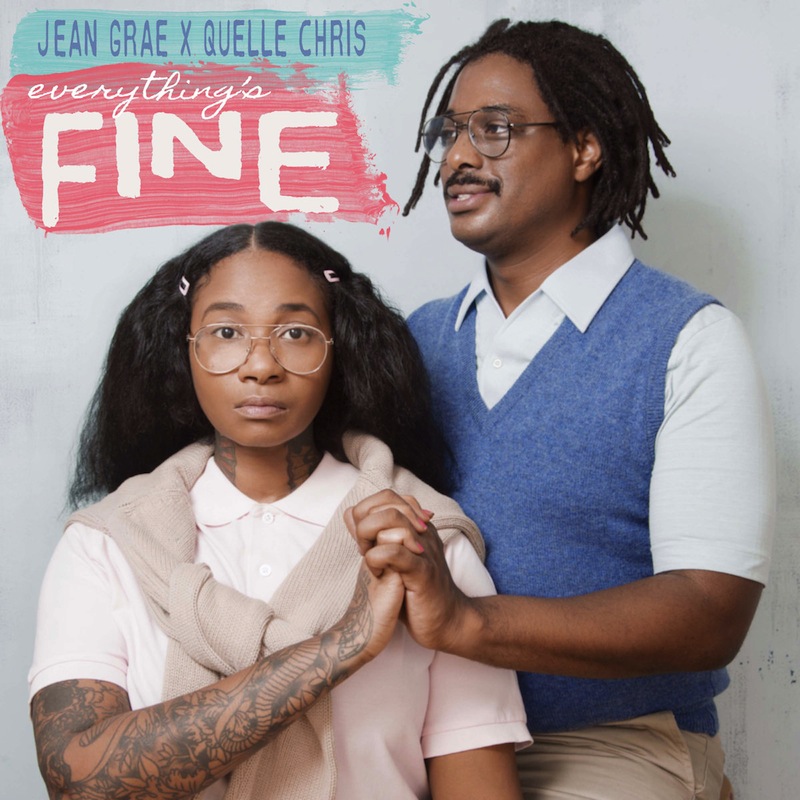 It's Friday, which means that another batch of new releases are now available to hear in their entirety and purchase via online sellers such as Turntable Lab or at your local record shop. Among the albums being released today is our Album of the Week, Sons of Kemet's Your Queen Is A Reptile, via Impulse!. It's a funky, Afrobeat and soca-influenced jazz record with a heavy activist streak, and it's a powerful listen.
Today is also the release date of Frankie Cosmos' new Sub Pop-released album Vessel, which builds on Greta Kline's previous lo-fi releases with a warmer sound. In her review of the album, Virginia Croft says that the album creates an "unadulterated place to feel and embrace." Check it out below.
Jean Grae and Quelle Chris have also released their new album, Everything's Fine, via Mello. It's the first proper full-length from Grae in more than a decade, but with her partner Quelle Chris she creates an album that speaks to our fraught times while delivering some of the strongest hip-hop of the year, which is often hilarious (Hannibal Burress, John Hodgman and Nick Offerman all guest on the album). Listen to it below.
Amen Dunes have also released a new album, titled Freedom, out today via Sacred Bones. The record is Damon McMahon's most fully realized and powerful album to date. In our review of the album, Wesley Whitacre described it as a "stunning record of fractured masculinity." Hear it below.
And last night, The Weeknd dropped a new EP without much advance notice, titled My Dear Melancholy. It's more new music from Abel Tesfaye this year, following his recent contributions to the Black Panther soundtrack. Check it out below.