Premiere: See Lost in the Riots' psychedelic new video for "Chemistry"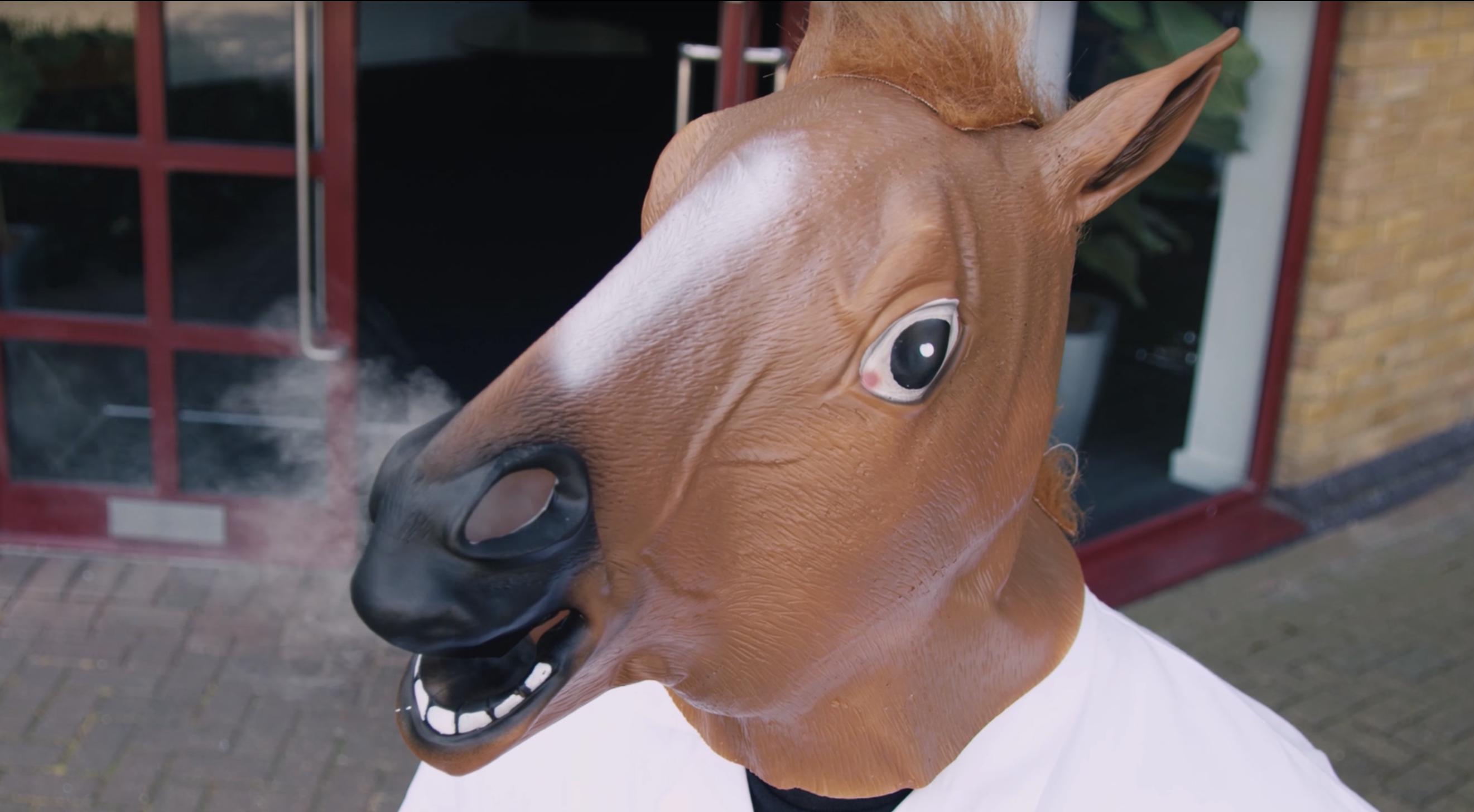 Having released two singles from their forthcoming third album Bonds already, London-based instrumental quartet Lost in the Riots are kicking things up a notch by releasing the album on double vinyl today, April 9th, more than a fortnight ahead of its digital release on April 26th. Both formats are released by Lonely Voyage in collaboration with French label Voice of the Unheard; and you can also bundle the album with some of their new merch, if you're into that.
To coincide with the release, the band have unveiled a psychedelic video for new single "Chemistry", which Treble is delighted to premiere. It starts with band members being led into a laboratory and swallowing various chemical concoctions, under the direction of chemists wearing horse masks, set to the juddering rhythms and infectious melodies of the band's skittering math-rock. It's quite a trip in more ways than one. The song itself is a more muscular take on what we've heard from them previously, part of an album that, per the band, explores "the wider narrative of loss, change and frustration," and is the follow-up to their 2014 sophomore LP Move On, Make Trails. They launch the album in London's Shacklewell Arms on release night, supported by Poly-Math and Fall of Messiah. View the 11-song Bonds tracklist below, pre-order the album here, and grab tickets for the launch show here.
Lost in the Riots Bonds tracklist:
1. I Was a Fucking Jet Engine
2. Lumens
3. Chemistry
4. Collider
5. TRAPPIST
6. Telomeres
7. LOOPER
8. This Confession Has Meant Nothing
9. Gold
10. In Triplicate
11. Bonds