Madlib and Four Tet announce full details of new collaborative album, Sound Ancestors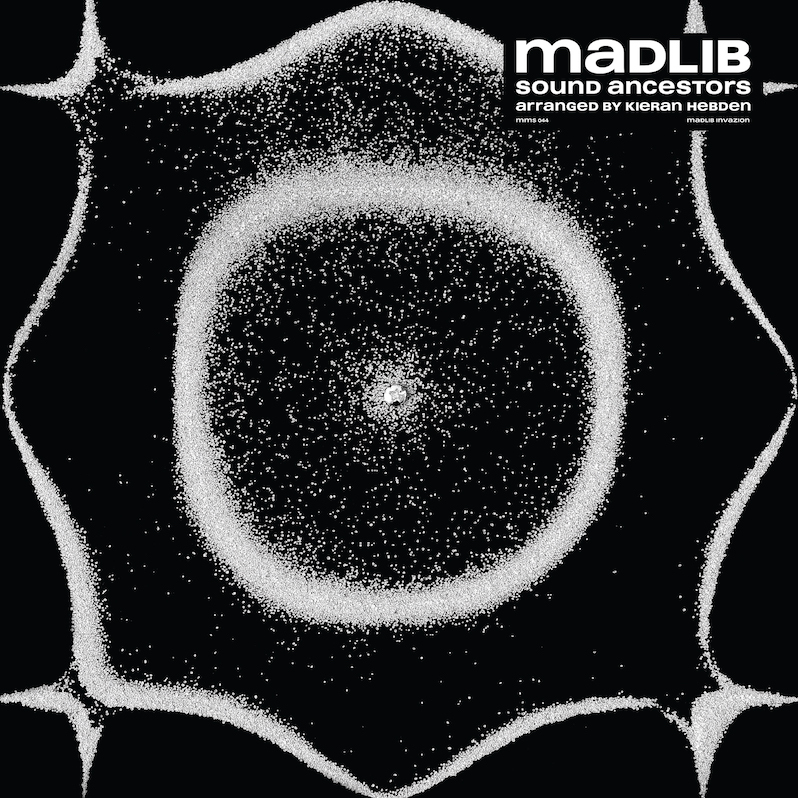 Madlib and Four Tet announced late last year that they were collaborating on a new album titled Sound Ancestors, and have released two songs from the album since then. Now the full details of the record have been revealed. The album, which is credited to Madlib and featuring editing, mastering and arrangements from Four Tet's Kieran Hebden, is due out on January 29 via Madlib Invazion. That's the album's artwork above. Check out the full tracklist below.
Last week, Madlib shared a new single from the album, titled "Hopprock." Stream it below.
Madlib Sound Ancestors tracklist:
1 There Is No Time (Prelude)
2 The Call
3 Theme De Crabtree
4 Road of the Lonely Ones
5 Loose Goose
6 Dirtknock
7 Hopprock
8 Riddim Chant
9 Sound Ancestors
10 One for Quartabê/Right Now
11 Hang Out (Phone Off)
12 Two for 2 -For Dilla
13 Latino Negro
14 The New Normal
15 Chino
16 Duumbiyay
Madlib's Sound Ancestors is featured on our list of the Most Anticipated Albums of Winter/Spring 2021.