The 20 Most Anticipated Albums of Winter/Spring 2021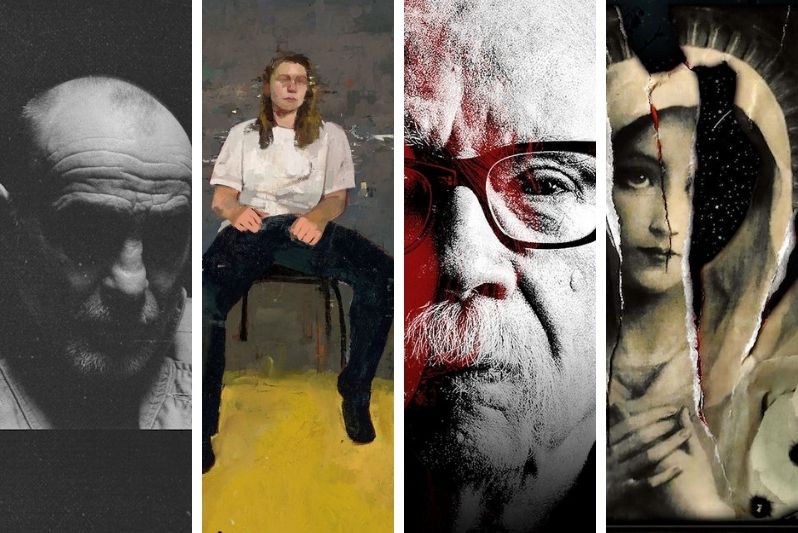 It's nice to have something to look forward to. Granted, in 2020 we did have something to anticipate—the end of 2020. Now that we're on the other side, nothing has changed that much, but a new year brings new hope, new opportunities, fresh starts. It also brings a lot of new music. It's hard not to get excited about the beginning of the year, when there's so much promise for music to come. While last year brought a lot of new challenges for music and musicians, many of which are still unresolved, the flow of new music continues, and there's a lot to be excited about. We don't know if 2021 will finally bring better things, but at least we've still got new music. Here are our 20 most anticipated albums of winter and spring 2021.
Shame – Drunk Tank Pink
(January 15; Dead Oceans)
British post-punk group Shame built their reputation on bombastic live shows, and if you've seen them, you definitely remember it—they've left a trail of broken chandeliers in their wake. Which makes it feel more than a little inopportune that we have to wait that much longer to hear the songs from their sophomore album in the proper venue. Still, Shame in the studio is the next best thing, and the early transmissions from Drunk Tank Pink, including the taut and twitchy first single "Water in the Well," promise a big step forward from the raucous Londoners. 
Palberta – Palberta5000
(January 22; Wharf Cat)
The three women in New York trio Palberta don't write punk anthems like anyone else does. Their songs are short, punchy and driven by scratchy guitars, but that's pretty much where any punk orthodoxy ends. The group's 90-second no wave exercises employ charming humor, off-kilter rhythms, and a juxtaposition of mellifluous vocal harmonies against harmonies that find a circuitous route to accessibility, all of which made 2017's Roach Goin' Down a delightfully unexpected highlight that year. The new single from Palberta5000, "The Way That You Do," is Palberta purified and distilled and then cooled on a windowsill for optimal consumption, a catchy yet sufficiently weird slice of what they do best.  
The Body – I've Seen All I Need to See
(January 29; Thrill Jockey)
Everybody spent much of the past year on an ambient binge—or at least that's what the critical essays would have you believe. But sometimes soothing music for meditation just isn't enough—it's certainly not enough for long-running noise-sludge duo The Body, whose latest album is described engineer Seth Manchester as "a meditation on distortion." To some degree, that's the band's entire catalog, but here they've put more emphasis on the textural sound itself as a primary feature. There's no doubt that when The Body plugs in, what comes out is harsh and overwhelming, but lead single "A Lament" finds them delivering noise in a more tailored and well sculpted form. It's bespoke filth. 
Portrayal of Guilt – We Are Always Alone
(January 29; Closed Casket Activities)
Portrayal of Guilt's Let Pain Be Your Guide closed out 2018 with a white-hot flash of destructive energy and intense hardcore ferocity. Which, perhaps, is just the thing to get 2021 started after a year of frustration, missed opportunities and general malaise. The Austin band are nothing if not explosive, and We Are Always Alone's first single "A Tempting Pain" lives up to their incendiary capabilities, offering two minutes of raw, seething power. There will come a time when we get back to craving something more joyful and fun, but screaming our way into the new year only feels appropriate. 
Tribulation – Where the Gloom Becomes Sound
(January 29; Metal Blade)
Album number five brings a number of big changes for Swedish gothic metal outfit Tribulation. For one, it's their first with new label Metal Blade, but perhaps more significantly, it marks a major lineup change with the band, as longtime guitarist Jonathan Hultén recently announced he was stepping away from the group. Then again, the group's been in a constant state of evolution since the release of debut album The Horror—they're no longer a straightforward death metal band, and even that didn't last very long. With 2018's Down Below, the group more or less perfected their gothic, post-punk-influenced heavy metal, but there's good reason to believe they could pull it off again. New single "Hour of the Wolf" is every bit the rock 'n' roll anthem they've more than proven themselves capable of on recent albums, with plenty of drama and grandeur to go around.
Black Country, New Road – For the First Time
(February 5; Ninja Tune)
When British septet Black Country, New Road released their 2019 single "Sunglasses," it seemed to suggest they were joining fellow art rock weirdos Black Midi in pulling British indie rock away from more conventional glam and post-punk influences and over into darker, stranger realms. The band's debut album, as suggested by lead single "Science Fair," seems to suggest that we haven't heard the half of it. Gorgeously soaring saxophone, taut rhythmic repetitions, squealing guitar scratch, no wave dissonance and even some hypnotic Radiohead-like fusions of guitar rock with electronics all layered together in one six-minute sequence. And that's just one song—we can only imagine where it goes from there. 
John Carpenter – Lost Themes III
(February 5; Sacred Bones)
John Carpenter's been making music as long as he's been making movies. He wrote and performed the iconic theme for Halloween, as well as recently working on the music for 2018's Halloween. He's preparing to release the third installment of his Lost Themes series, which once again finds the horror master collaborating with Cody Carpenter and Daniel Davies. New single "Weeping Ghost" finds that the atmosphere of Carpenter's classic horror is still very much central to what he creates, its eerie synthesizers scoring some unseen ominous event. 
Ruins of Beverast – The Thule Grimoires
(February 5; Ván)
Germany's The Ruins of Beverast were once a black metal band, but have since expanded out into something far less easily definable, more recently embracing death doom metal with more mystical rhythmic and atmospheric elements. And with Thule Grimoires, well, they appear to have gone goth! (Never a bad thing in my book.) New single "Kromlec'h Knell" has received comparisons to Type O Negative, naturally, though there's an artful post-punk stylization to the track that makes it feel a bit more streamlined and sleek than their more epic death-doom compositions (though still quite massive). There's certainly a lot of nuance to explore, but "Beverast goes goth" still works, so let's go with that.
Archie Shepp & Jason Moran – Let My People Go
(February 5; ArchieBall)
Jazz legend Archie Shepp recently released a collaboration with Damu the Fudgemunk and Raw Poetic that translated his iconic saxophone playing style into new contexts and modern styles. But in February, Shepp and collaborator Jason Moran are set to return to some more traditional jazz sounds, with an album of duo recordings that sound more intimate, yet soulful and haunting. Their recording of "Sometimes I Feel Like a Motherless Child" reveals both the subtlety and the power of this duo's collaboration, and an early glimpse of what very likely could be another banner year for jazz.
The Weather Station – Ignorance
(February 5; Fat Possum)
Toronto singer/songwriter Tamara Hope has helmed four albums by The Weather Station between 2009 and 2017, each of them driven by gorgeous, graceful and introspective folk music with a poetic and abstract sensibility. After the critical acclaim of The Weather Station's 2017 self-titled album, however, the group is delving into more rhythmic art-pop territory, as evident in singles like "Tried to Tell You" and, in particular, "Robber," which stretches the group farther from the idea of "folk" and much closer to a thrilling, exploratory space where genre is only a mere suggestion. 
Mogwai – As the Love Continues
(February 19; Temporary Residence)
Scottish post-rock legends Mogwai have kept up a pretty steady pace of a new album every two to three years, and they appear to be right on schedule with their 10th album, As the Love Continues. Dave Fridmann, who produced the band's previous full-length, 2017's Every Country's Sun, is once again behind the boards, but where some of his work tends to skew toward distorted sensory overload (The Woods, Gold & Grey), the group's new single "Dry Fantasy" emphasizes the prettier side of their sound, deftly employing warm textures and bright synthesizers. 
Wild Pink – A Billion Little Lights
(February 19; Royal Mountain)
New York's Wild Pink became something of a underdog indie rock breakthrough in 2018 with the release of their album Yolk in the Fur, a set of dreamily earnest rock songs that balanced Springsteenian/War on Drugs-ian heartland gravitas with a warm wash of shoegazey effects and gripping emotional weight. They're the sort of band that can charm immediately, but who offer more layers to uncover on subsequent listens, as evident in "The Shining But Tropical," the first single from third album A Billion Little Lights. Introduced via a video that stars Schitt's Creek's Annie Murphy, the track has all the hallmarks of a driving rock anthem a la Tom Petty, but with plenty of gorgeous layers to lose oneself in. There's an effortlessness about it, and the band's music in general, that only goes to show just how good they are at being a rock band. 
Julien Baker – Little Oblivions
(February 26; Matador)
Last year was a big year for Julien Baker's boygenius bandmate Phoebe Bridgers, whose Punisher landed on a bunch of Best of 2020 lists (including our own). Baker will be picking up the baton in 2021, however, delivering her first new album in three years, and one that already sounds like a departure from her two previous, stark albums, based on first single "Faith Healer." The new album, engineered by Calvin Lauber and mixed by Craig Silvey, finds Baker backed by bigger arrangements and a richer array of sounds. I have no doubt the end result will be just as gorgeously affecting—I've got two ears and a heart, don't I? 
Cloud Nothings – The Shadow I Remember
(February 26; Carpark)
Cloud Nothings remained pretty busy during 2020, not letting the hurdles of the pandemic prevent them from making new music, and a lot of it at that. In the summer, the group self-released The Black Hole Understands, the first quarantine album from the group, which was then followed by an improvisational jazz release from frontman Dylan Baldi and drummer Jason Gerycz. The Shadow I Remember is the band's proper follow-up to 2018's Last Burning Building, driven by harder driving punk songs like "The Spirit Of." It also finds the band once again working with famed engineer Steve Albini, who worked on their 2012 breakthrough album Attack On Memory. 
Eyehategod – A History of Nomadic Behavior
(March 12; Century Media)
Legendary New Orleans sludge metal band Eyehategod haven't released a new album since their self-titled 2014 LP. Though it's not as if a lot hasn't happened in that time. For one, vocalist Mike IX Williams underwent a liver transplant and then a triumphant return to live performing after his recovery. And just before the 2020 election, Williams teamed up for a collaboration titled Dead End America with members of Poison Idea, The Accüsed and more to both pay tribute to late Poison Idea member Thee Slayer Hippy and to express a loud fuck-you to outgoing President Donald Trump. But hearing Eyehategod get back to their murky, nasty grooves is just the thing we need to peel off the remaining layers of 2020. It's time for some new sludge. 
Madlib – Sound Ancestors
(TBA; Madlib Invazion)
Four Tet's Kieran Hebden released two albums on Christmas 2020, which would have been generous enough, especially after releasing Sixteen Oceans back in the spring. But Hebden also announced he's teamed up with Madlib for a new collaboration on Sound Ancestors. The first single from Madlib's latest is titled "Road of the Lonely Ones," which credits Hebden for editing, arranging and mastering, though his delicate, intricate touch can certainly be felt throughout, even as the track carries Madlib's signature lo-fi soul aesthetic. Only good things can come from this pairing. 
Danny Brown – XXXX
(TBA)
Back in October, Danny Brown posted an audio clip on Twitter captioned "XXXX" with a laid-back, psychedelic beat and a bit of his rapping, rhyming Kenny Lattimore with Macklemore. And whatever it is, it sounds like it's a summer jam in the making. But the caption is important: In 2021, Danny Brown turns 40. And much like he did with turning 30 on 2011's outstanding distributed-for-free album XXX, Brown appears to be celebrating a milestone birthday with some new music. Brown's birthday is in March, which means this could materialize soon, but then again if he's planning on releasing it on the 10th anniversary of XXX, it might not arrive until August. We don't have a whole lot of details to go on. But whatever he's working on sounds great.   
Mdou Moctar – TBA
(TBA; Matador)
Nigerien guitarist and songwriter Mdou Moctar delivered one of the most blazing psychedelic rock albums of 2019 with Ilana: The Creator, which just so happens to also be a desert blues album. In the fall of 2020, Moctar announced he's teamed up with Matador Records, which suggests big things are in the offing. The label has officially said that they'll be releasing a new album from Moctar in 2021, though the title and release date hasn't been announced yet. However, he has released new single "Chismiten," which is a blazing bit of signature psychedelic guitar space-traveling, and it's a sure sign that we're in for something epic.
Conway – God Don't Make Mistakes
(TBA; Shady)
Buffalo's hip-hop label and collective Griselda released so much music in 2020—and much of it was excellent—that they've earned some time off for 2021. That said, reports of Conway's God Don't Make Mistakes started to surface way back in June, and while the album has been delayed, it's still slated for 2021 release according to Shady Records. Whatever shape it takes, it's bound to hit hard. 
The Cure – TBA
(TBA)
OK, so The Cure ended up on our most anticipated albums list at the beginning of 2020, and they didn't materialize, but to be fair, the year ended up being kind of a disaster. And knowing The Cure, there's a good chance they wanted to wait until they could tour, play some festivals, or do some other kind of live activity before releasing anything. But that being said, they've got three in the tank, and I'm feeling hopeful that at least one of them will arrive before the summer. Call me an optimist.
---
Support our Site—Subscribe to Our Patreon: Become one of our monthly patrons and help support an independent media resource while gaining access to exclusive content, shirts, playlists, mixtapes and more.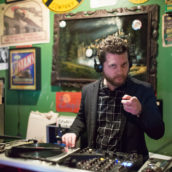 Jeff Terich
Jeff Terich is the founder and editor of Treble. He's been writing about music for 20 years and has been published at American Songwriter, Bandcamp Daily, Reverb, Spin, Stereogum, uDiscoverMusic, VinylMePlease and some others that he's forgetting right now. He's still not tired of it.