Manchester Orchestra – The Million Masks of God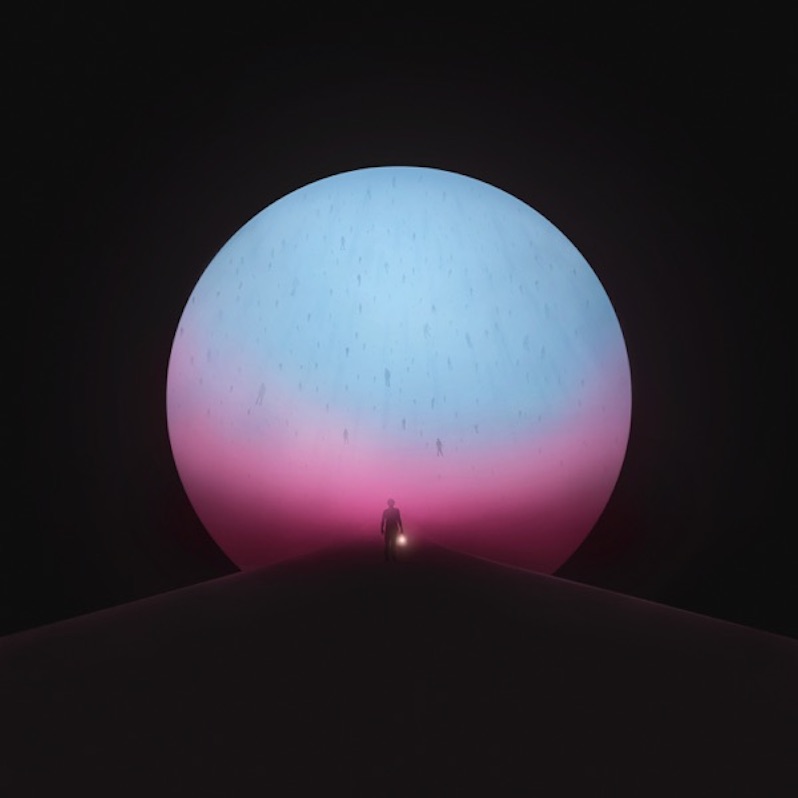 Manchester Orchestra sell their premise on every word, every line, every syllable. The spindly yet oddly robust vocals of Andy Hull don't necessarily take a form of eminence that supersedes everything else, but his vocal patterns often mirror the aesthetic content of the album and the songs themselves. After their 2017 concept album A Black Mile to the Surface, which showcased a horrific journey of greed, joy, and violence, told with the prowess of a master lyricist, The Million Masks of God feels less epic in scope, and far more intimate.
The group's steady transition to a calmer, quieter project is intentional—a method to rein in their ever-expanding sound with the discomfort that comes from turning the mirror inward, instead of outward. The album spans from vibrant chamber pop to acidic, textured affairs, and between it all there's an uncanny brightness, unusual for Manchester's aesthetic and lyrical content. Keeping step of the traditional evolution of the album as a showcase concept for the band, it opens with "Inaudible" a track that does a wonderful job of setting the tone and emotional frequency of the album, as Hull sings, "Afterlife? Some wasted light"/And the notion you'll nevеr be free/So, spend all your time on monеy/'Cause money is the only thing you need." There is a haunting quality behind it, a terror that is palpable between the song's narrator and their confidant, perhaps disarmed by the bright organic synths, or pop affectations, abandoned for utter cosmic reaching at the two-minute mark onward.
A song that feels closest to a continuation of where the band left off from Black Mile, "Angel of Death" is a contorting, dynamic track that embodies the band's prior sensibilities, fusing together high concept third-wave emo with an acutely baroque element of southern rock. There's a sweetness in its soundscape that gives it the feel of an earned greatness. "Keel Timing" revels in cowboy twang, fused with just enough aggression to tweak the contrast, all the while Hull's gentle vocals pilot the soundscape into a mounting crescendo. This maximalism continues with "Bed Head," where an abundance of electronics and synths form an aesthetic gentle enough for radio play, conjoined with a chorus that sinks into the listener, ending in a cathartic roar.
It's at the album's halfway point, beginning with "Telepath," where Million Masks transitions into a stripped down, country leaning effort that swims in acoustic glee, leaving with its wake empty space, quiet moments that pause in a measure, waiting for something that will never arrive—and this is by design. On occasional moments like "Let It Storm," the band revels in brief, climactic abandonment of acoustic temperament in favor of sheer sensory overload.
Lyrically, thematically, The Million Masks of God is an album that is split between dualities. On one half, there is the apparent countenance of death and grief, loss and sorrow, yet on the other there's kinder musings, the nature of being a parent, and examining who exactly we are. Yet the album also represents a significant excursion from its sonic tendencies with a measure of pride earned by storied and confident artists. They are comfortable with both the maximalist, and the minimalist sound suite, taken as studies to their extreme in both regards. The Million Masks of God is a triumph, a study of melancholy and of hope in equal measure.
---
Label: Loma Vista
Year: 2021
---
Similar Albums: