Maserati : Enter the Mirror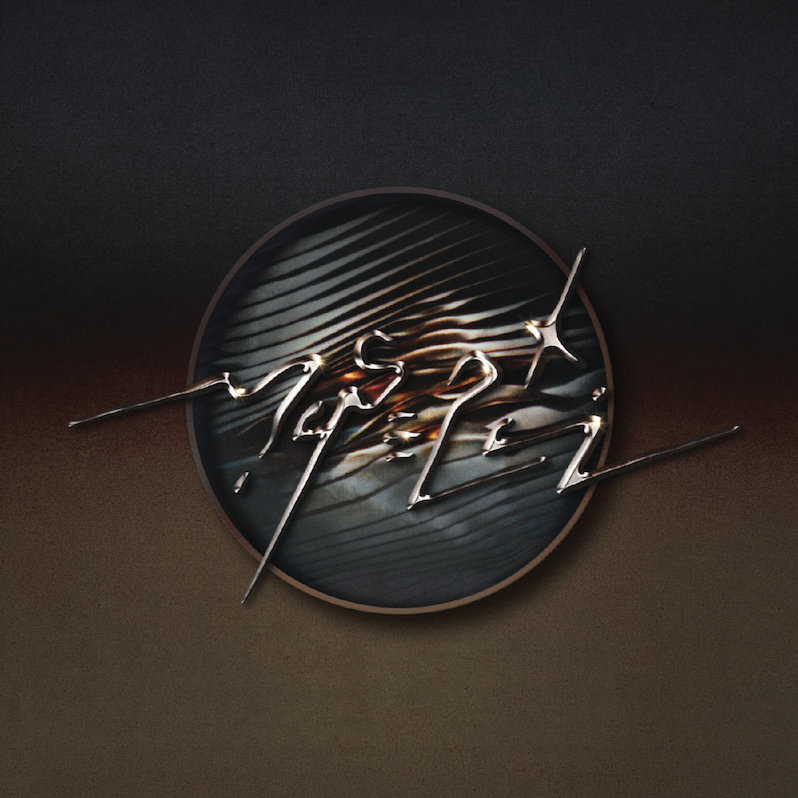 There's an odd place on the genre Venn diagram that Maserati occupies. It's a tiny little dab under the slabs of electronic, drone, shoegaze, prog rock, et cetera. Even the press release for their new record, Enter the Mirror, describes the record by utilizing approximately 5,000 different adjectives and reference points and while this frantic summation may be dizzying, it's the closest thing to laudable accuracy.
There was a time when Enter the Mirror may have been categorized as "stoner rock," a reductive term referencing the stimuli that multilayered guitar-centric records induce. "Stoner rock", when used in the pejorative, is meant to frown upon the visceral enjoyment we get out of a "surface-level" engagement with music and to take implied swipes that accuse stoners (who rock) of being controlled solely by their base animal instincts rather than creating a hearty brick for the temple of our intellect. However, in a world fraught with plague, poverty and pollution, this puritanical ethos has hopefully dissipated and we should now recognize that our base animal instincts are not only powered by rad pleasure receptors that should be celebrated but also that the dynamics that are created in the arena where we, and the things we consume on an animalistic level, are actually vastly complex.
Enter the Mirror is a kaleidoscopic storm of guitars, fuzz, distortion and everything heavy. In fact really really heavy. To quote Chuck Klosterman's novel Downtown Owl, Maserati's latest effort is "…heavy as shit. They're heavier than everything." This is especially evident on "A Warning in the Dark" and later on "Der Honig" both of which are frenzies of luscious distorted doom. Even typing this examination of Maserati's record is difficult to do while listening to Enter the Mirror because tracks like "Welcome to the Other Side" truly lure in every joint, every instinct, every nasty molecule into a trance of pagan head-banging and beastly writhing.
I remember seeing Ben Harper perform when I was 16, and the security guard in front of the stage was clearly enjoying Harper's guitar work. As the set began, he was strumming a gentle air guitar with amiable approval in his eyes but as the set progressed, he plunged into rapture; his eyes were closed, face crunched up as he tried to matched Harper's tempos via his simulated strums. His head rolled around and his shoulders slithered into ebbs and flows. It was a humorous sight of course, but more than that it was inspirational. I wanted to feel like him. At the time, I probably resisted that urge to 'lose it' so as to not appear a hedonistic beast but two decades later, I embrace the rapturous descent because I know I am nothing but a hedonistic beast. Without compromising technical prowess or nuanced proficiency, Enter the Mirror is a psychedelic celebration of our imperfect vessels and their penchant to eschew freewill and plunge into the abyss.
---
Label: Temporary Residence
Year: 2020
---
Similar Albums: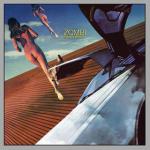 Zombi – Escape Velocity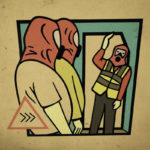 Beak> – >>>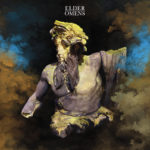 Elder – Omens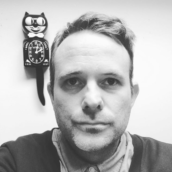 Paul Glanting
If a meteor was just hours away, Paul Glanting would recall that he has been in a Lil Wayne music video and has a 4.7 (out of 5) on Rate My Professor. He is at work on his first novel, Adjunct Megafauna.