Melvins : Pinkus Abortion Technician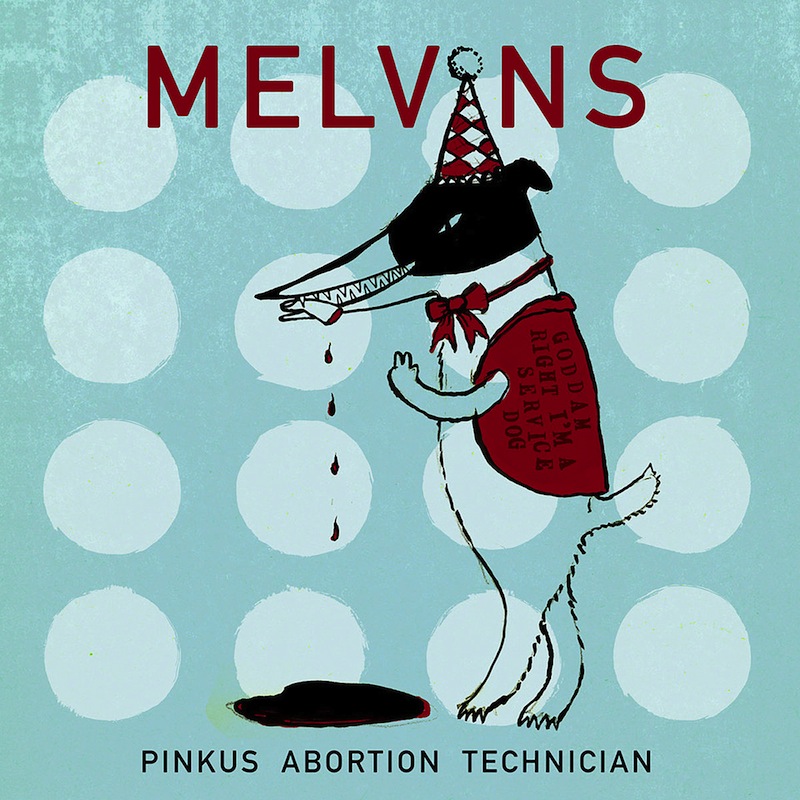 Thirty-five years, 21 studio records, a never-ending tour schedule, and somehow Melvins are still reinventing the wheel—a wheel that they designed in the first place. Their second album in less than a year, Pinkus Abortion Technician is a love letter to the bands that helped shape the Melvins, going as far back as 1966. With Pinkus, longtime members Dale Crover and Buzz Osborne continue their working relationship with Jeff Pinkus of the Butthole Surfers to play alongside Steve McDonald, founder of the seminal punk band Redd Kross, who had joined the band in 2015.
Over the last couple of years, the introduction of McDonald into the fold has taken the band in increasingly more exciting directions. His background in glam rock and the whole band's love for '70s hard rock have elevated the group's sound and injected more energy and catchiness into their performances. What Osborne and Crover do best, aside from level buildings with the force of their rock, is step back and give space to whoever is truly driving the bus, and lately that has been McDonald. They also know how to highlight that bus driver by giving him a worthy co-pilot, and Pinkus has proven himself more than up to the task. Not that there was any doubt.
This is not Pinkus' first appearance with the Melvins—he's been in the band for about five years now, appearing on 2016's Basses Loaded most recently—but this time around Pinkus is properly getting his singular Butthole Surfers stink all over the Melvins and they've never had a more appealing funk. There is no attempt on part of the band to hide this fact though, considering the album title is a direct parody of the 1987 Butthole Surfers record Locust Abortion Technician, from which one of the covers on this supremely weird record is taken.
The aforementioned love letter aspect of Pinkus is made apparent right from the start with an unexpectedly perfect mashup of "Stop" by Cleveland blues rockers James Gang, released in 1969, and "Moving to Florida," a track from the 1986 Butthole Surfers record Rembrandt Pussyhorse. With 17 years and seemingly miles of musical difference between the originals, the Melvins make swift work of tying them together and reminding their listeners of exactly where their influences lie and that they haven't drifted too far from them, despite the disparate sound of their own particular freak-out.
After the quick, energetic punker jam "Embrace the Rub," listeners are treated to the high-point on Pinkus, the eight-minute long colossal masterpiece "Don't Forget to Breathe," a naturally bass-heavy earth shaker of an introduction to what Pinkus-era Melvins is going to sound like. The two tracks that follow are strong on their own and as solid as any standard Melvins track but they are eclipsed by their place between "Breathe" and the most intriguing moment on the record, "I Want to Hold Your Hand." What sounds at first to be a cover of one of the most well-known Beatles tracks of all time devolves quickly to reveal itself as a cover of a far more interesting and less appreciated version—that of the mighty Moving Sidewalks. The Melvins have repeatedly tipped their hats to ZZ Top, one of their primary inspirations, and have played this version frequently live, but never has it sounded as perfect as on this album-long homage to the greats that inspired them.
Another victim of its place next to giants, "Prenup Butter" is a weird and catchy enough track that gets lost under the weight of the track preceding it. Appearing in two different parts on the original Abortion Technician, "Graveyard," is another song we've seen the Melvins test out live for several years before recording one of the most searing freak-outs in their discography. By this point it becomes glaringly obvious what the record's weakness is—the covers far outshine most of the original pieces. The fact that this is arguably their best release since Everybody Loves Sausages (a record of entirely covers) drives that point home even further. I could never get tired of hearing the Melvins do their own wild versions of '70s classics and the punk anthems they were brewed in, but with so many self-written masterpieces under their belts, one would hope that more than one original track would stand out on an album.
Its minor flaws aside, Pinkus Abortion Technician sees the mad scientist duo of Crover and Osborne managing to take the art of their heroes and turn it into a unique beast in Melvins' own image. As can be said with every record they put out, any prediction as to how they're going to follow this one up is a fool's errand.
Similar Albums: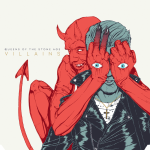 Queens of the Stone Age – Villains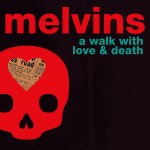 Melvins – A Walk With Love and Death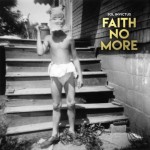 Faith No More – Sol Invictus