Mercyful Fate announce first shows in over two decades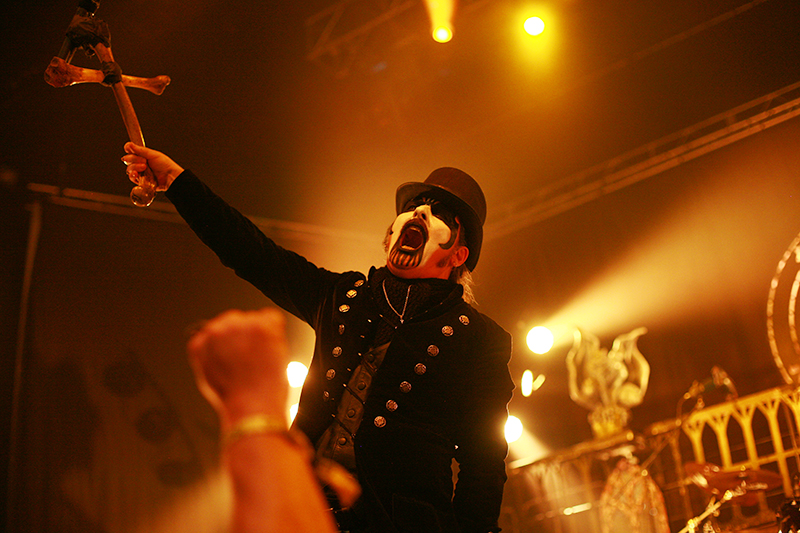 Influential Danish heavy metal band Mercyful Fate have announced their first live shows in over 20 years. Their corpse-painted frontman, metal legend King Diamond, shared via social media that they'll be performing at the festival Copenhell in their home city of Copenhagen, which takes place June 17-20, 2020, and that they would also "be playing an unspecified number of concerts throughout Europe during the summer of 2020."
As of right now, no other specific dates have been announced, nor has the band specified whether or not their reunion tour would also include dates in North America. But this is a pretty good start! The upcoming lineup of the band will feature founding guitarist Hank Shermann along with with drummer Bjarne T. Holm and guitarist Mike Wead, who joined the band in the 1990s, and Joey Vera (Armored Saint, Fates Warning, Anthrax) will take over for longtime bassist Timi Hansen.
On Instagram, King Diamond notes that the set list will consist of songs only from their first two albums, Melissa and Don't Break The Oath, along with some new tracks. "This will very much be Mercyful Fate as we were in the very beginning, except for a brand new major stage production," he says.
Mercyful Fate's Don't Break the Oath is featured on our list of the Top 100 Metal Albums.