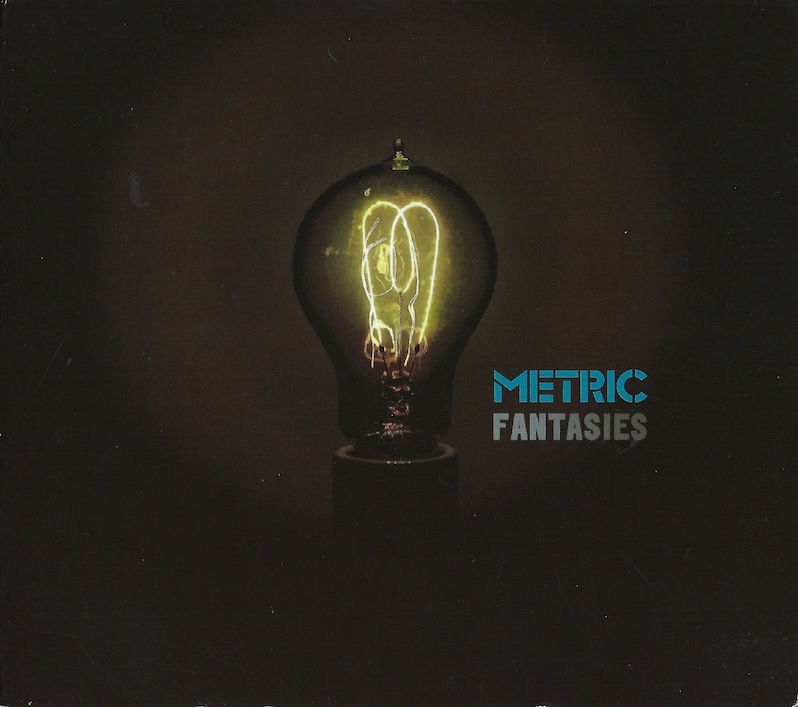 "Who would you rather be, the Beatles or the Rolling Stones?"
Metric's frontwoman, Emily Haines, posits this age-old question in the soon-to-be single, "Gimme Sympathy," as if it were a Facebook quiz, but within the context of the new album, Fantasies, it takes on a much deeper meaning. Not counting the release of early recordings called Grow Up and Blow Away, or Haines' sultry piano ballad filled solo release, Knives Don't Have Your Back, it's been four years since we've heard the cosmopolitan electro-dance punk of Metric. In that time, spent in various parts of the world and in different mindsets, the band has seemingly drawn from all of their musical experiences to create Fantasies.
Ultimately, Metric doesn't choose between the Beatles or the Stones, but instead blends the best elements of the two. Melody and harmony from the former keep each track awash in sunny bliss, while Shaw's guitars, more aggressive than ever, and Haines' lyrics, provide a Jagger-like swagger, drenching everything in dirty rock and roll abandon. And yet, at the same time, Fantasies reflects neither classic band, itself a glossy symbol of independence. With this fourth album, Metric are going rogue, using the newly established Metric Music label, and not just settling for indie radio play. Fantasies is a record destined to reach U.S. and international pop charts, and one song already has. I'd always pegged Metric to be the one Broken Social Scene-affiliated band to achieve super stardom (not counting Feist, of course), and this record is as good as any to make that happen.
Fantasies is indeed the apropos title for the new Metric album, as it is packed to the rafters with dark secrets, sometimes sexy and sometimes the unseen seedier side of things, all wrapped in a glittery package. Metric, in perfect relation to their name, balance arena rock guitars and disco club synth better than they have on any previous occasion. "Gold Guns Girls," one of the many high energy standouts on Fantasies, illustrates this admirably, with lines like "All the gold and the guns in the world (couldn't get you off)," then wrapping up the song with rapid fire breathy moans that could rival Gwen Stefani's panting in "Hella Good."
With songs such as "Gold Guns Girls," "Gimme Sympathy" and the lead single, "Help I'm Alive," Metric are aiming for pop stardom and have seemingly touched upon the exact alchemy to achieve it. Even more so in the later songs "Front Row," "Blindness" and "Stadium Love." "Front Row" shimmers and preens like the models posing as the subjects of the song, with a cadence of voice and a rhythm of sound that form an exquisite unapologetic confectionery rocker. "Blindness" is the best build-up crowd pleaser since the Killers' "All These Things That I've Done." Replacing the "I've got soul…" refrain is a statement of equal gravity, "I wanna leave but the world won't let me go." Before you know it, you're at the last song of the album, the synthgasmic fuzzed out ecstasy of "Stadium Love." The song could only be described as a theme song to a new action movie that somehow combines nature documentaries and Thunderdome.
The beautiful part of the end of the album is that you get to press play and listen to the whole thing over and over again. Fantasies is about as sonically pure, yet as dirty minded, as a pop album can get. "Burnout stars they shine so bright" sings Haines on "Front Row," and it sure seems as though Metric as a band are going supernova. Fantasies may not be able to decide whether it's a rock record or a dance record, but it ultimately doesn't have to make that decision. Metric conquers both at once with sexy pop appeal and brash electric bravado. Though the lyrics may be dark and complex, the music showcases a band at once playful and determined. Fantasies could be the new wave pop record to end all new wave pop records.
---
Label: Metric Music
Year: 2009
---
Similar Albums: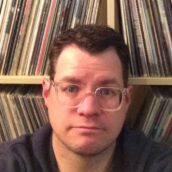 Terrance Terich
Terrance Terich firmly believes that 1985 is the best year for music. He lives near Seattle with his books, movies, and music.