MGMT : Oracular Spectacular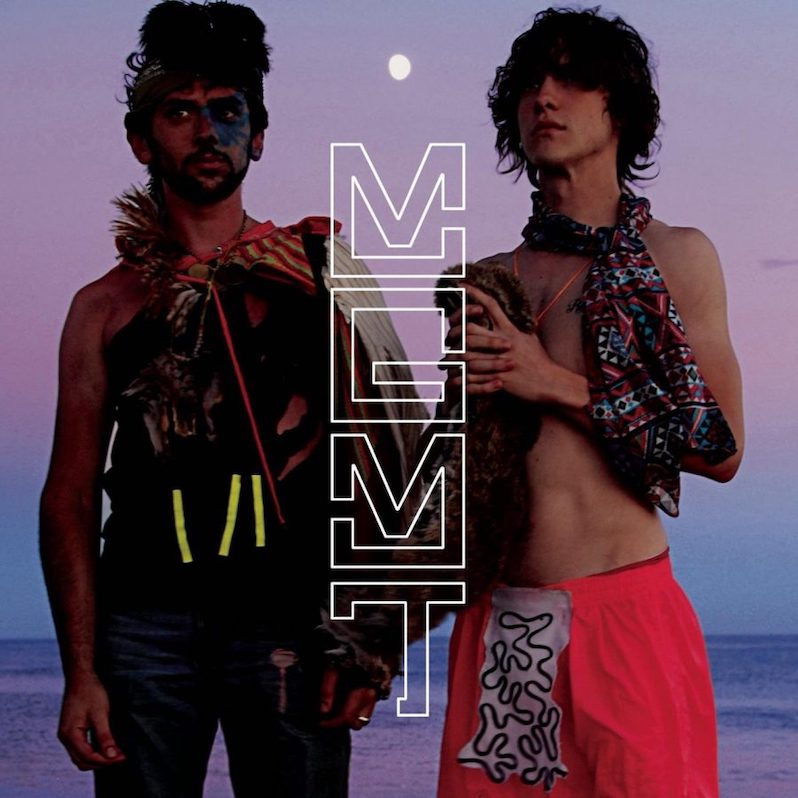 For those still recovering from the weary hangover of a year 2007 turned out to be, what better guilt-free way to kick-off '08 than a caffeinated overdose of indulgent synth-pop from Brooklyn's MGMT? Which is not to say you'll remember Oracular Spectacular, the band's debut, come time to tabulate next year's best-of-list, but therein lays the appeal; like all "good" hangovers, the less you remember, the better. (OK, so maybe it is a little guilty after all). This debut is less like a break-up album and more like a rebound album: it'll get you through a few dark days, but sooner or later you'll crave something more substantial.
Strutting around like the rightful heirs to the shattered mirror-ball of disco long lain dead, the duo of Andrew Vanwyngarden and Ben Goldwasser make no apologies for their flagrant dalliances in decades past. Try as they might to conceal their influences through a mildly psychedelic haze, their more glamorous tendencies shine through like the brightest sequin vest.
Of course if it weren't for their tongue-in-cheek sentiments on such staple pseudo-revolutionary tracks ("The Youth," "Kids"), it all might seem too ironic to take seriously. But Vanwyngarden and Goldwasser open their aim on the rock star stereotype with such nonchalance it's hard to tell who the bigger fool is: the major label who signs them or the fan who buys into the image. On lead single "Time To Pretend" for instance, the lyrics may entail taking models for wives and shooting heroin in Paris, but it's not what the song is about, really.
Elsewhere, "4th Dimensional Transition" saps a Middle-Eastern rhythm while simultaneously injecting it into a late '90s mold of The Flaming Lips' own creation. A stiletto shy of full-blown Scissor Sister-hood, "Electric Feel" proves Spectacular's funkiest track, a glowing tile-floor groove the duo might be wise to duplicate on future endeavors. Like champagne hiccups, Oracular Spectacular may thrill for awhile, but only until that hangover arrives (as it inevitably will).
---
Label: Columbia
Year: 2008
Buy this album at Turntable Lab
---
Similar Albums: