Moor Mother and DJ Haram announce new album as 700 Bliss, Nothing to Declare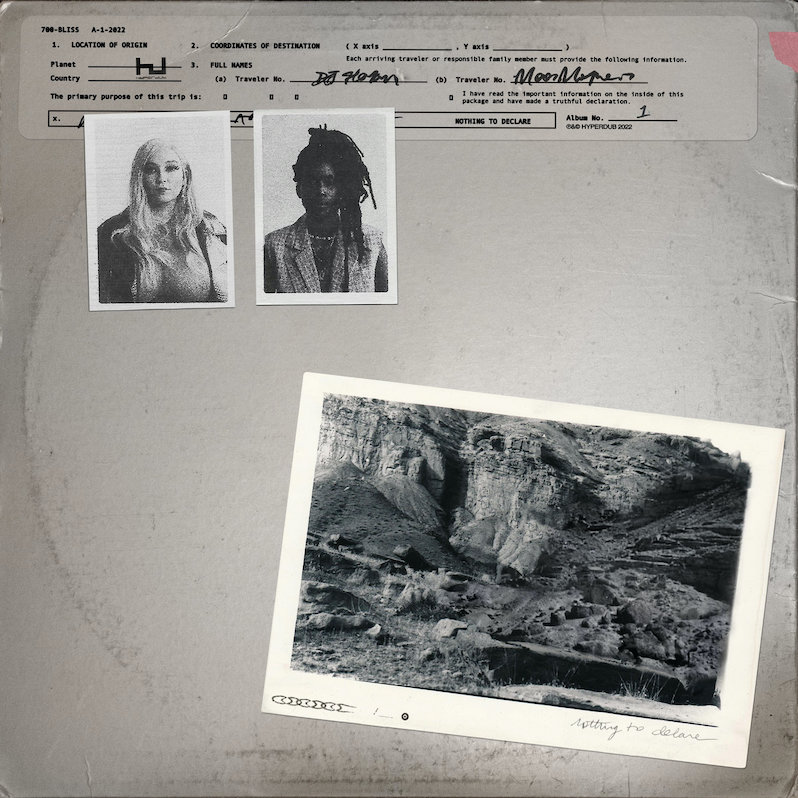 Moor Mother and DJ Haram have announced a new collaborative album as 700 Bliss. On May 27, the two artists will release Nothing To Declare via Hyperdub. It follows their first collaborative release, 2018's Spa 700. The first track they've shared from the collaboration is titled "Totally Spies," featuring Lafawndah, and you can hear it below.
The album also features guest appearances from Orion Sun, Muqata'a and Special Interest's Alli Logout.
Last year, Moor Mother released Black Encyclopedia of the Air, as well as a new album with Irreversible Entanglements, Open the Gates.
700 Bliss Nothing to Declare tracklist:
1. Nothing to Declare
2. Totally Spies feat. Lafawndah
3. Nightflame feat. Orion Sun
4. Anthology
5. Discipline
6. Bless Grips
7. Easyjet
8. Candace Parker feat. Muqata'a
9. No More Kings
10. Capitol feat. Alli Logout
11. Sixteen
12. Spirit Airlines
13. Crown
14. More Victories feat. M Téllez
15. Seven
16. Lead Level feat. Ase Manual
Black Encyclopedia of the Air and Open the Gates are both featured on our list of the Top 50 Albums of 2021.