It's always tempting to preface a list of our top 50 albums of the year with a disclaimer about how there's too much good music in one year to properly quantify, and that our ranking isn't a system of value but of a this-moment-in-time consensus. And all of that is true; the point is never to exclude anything but rather to highlight the music that just resonated a little bit more with us. And it's always tempting to couch it by saying these are our "favorite" albums rather than the best.
And I suppose we're doing it again. But what is year-end list season if not a time to reflect on the albums that caught us off guard or arrived when we needed them most, or simply did something that no other album could do. In the end, it mostly comes down to this: These are the 50 albums we've been most excited about all year, and still are after the 12 months have come to an end. And that's reason enough to reflect and offer a second opportunity to endorse them before the calendar flips to the next year. So, here goes: The best albums of 2021.
---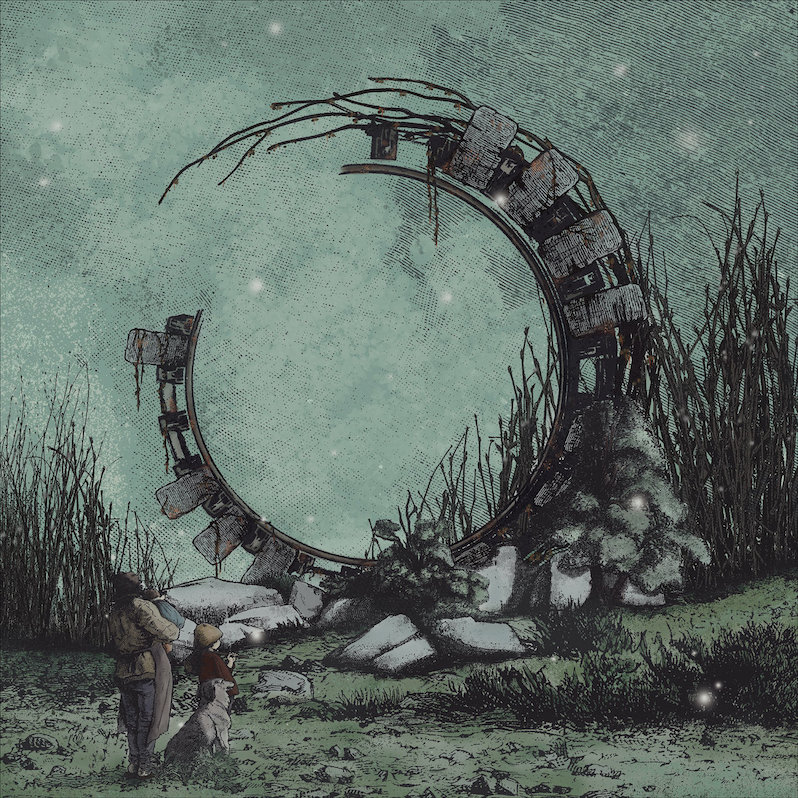 50. The World Is a Beautiful Place and I Am No Longer Afraid to Die – Illusory Walls
I'm not quite sure what's happening at any given moment on Illusory Walls, this Connecticut band's fourth LP and first consistent work as just a quintet in quite some time. All I know is, there's a lot of it. The vocal interplay between David Bello and Katie Dvorak could slot anywhere from pure emo to New Pornographers' dusty brand of indie. The band string whimsy and brutality among post-rock, post-hardcore, and prog like a cat's cradle. And just when you thought the influences couldn't pile higher or the hyphenates run longer, out pops the random bassline picked up off of the Factory Records floor. This is an inventive, invigorating, and constantly morphing set of hard music that speaks volumes even in its quietest moments. – Adam Blyweiss
---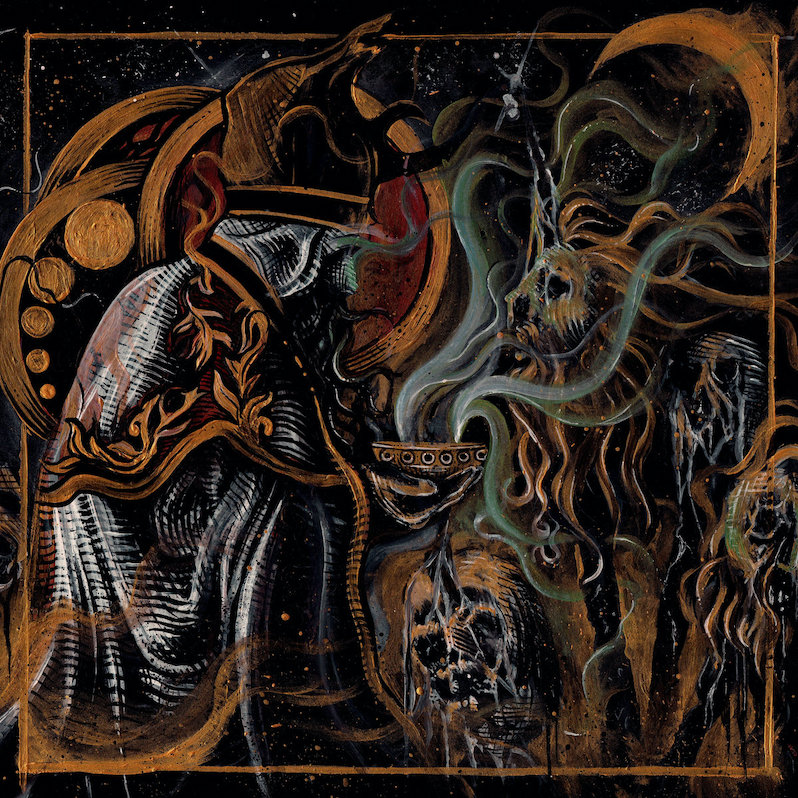 49. Papangu – Holoceno
Endless thanks to our fearless leader and editor-in-chief Jeff Terich for this find. I'm normally the prog guy and this is, well, very proggy, but Jeff caught me sleeping and slipped this one in to our circulation. Suffice to say, it blew every single one of our minds. As a longtime prog fan, they make me proud to champion the genre, bucking the trends most tedious cliches while indulging in the same frenetic post-Magma instrumental workouts that make us adore it. As a music writer, it brings me, and all of us, endless pride to happen across a band whose debut screams out with such potential seemingly already realized. The Mars Volta are gone now; there is a hole waiting to be filled by these guys. In a just world, they blow up in their next album or two. For an album titled after the holocene epoch, our current soon-ending one, Papangu capture the precise amount of apocalypticism that rattles us all when the lights go out in fiery metallic jazz fusion and sick as fuck psychedelic grooves. – Langdon Hickman
---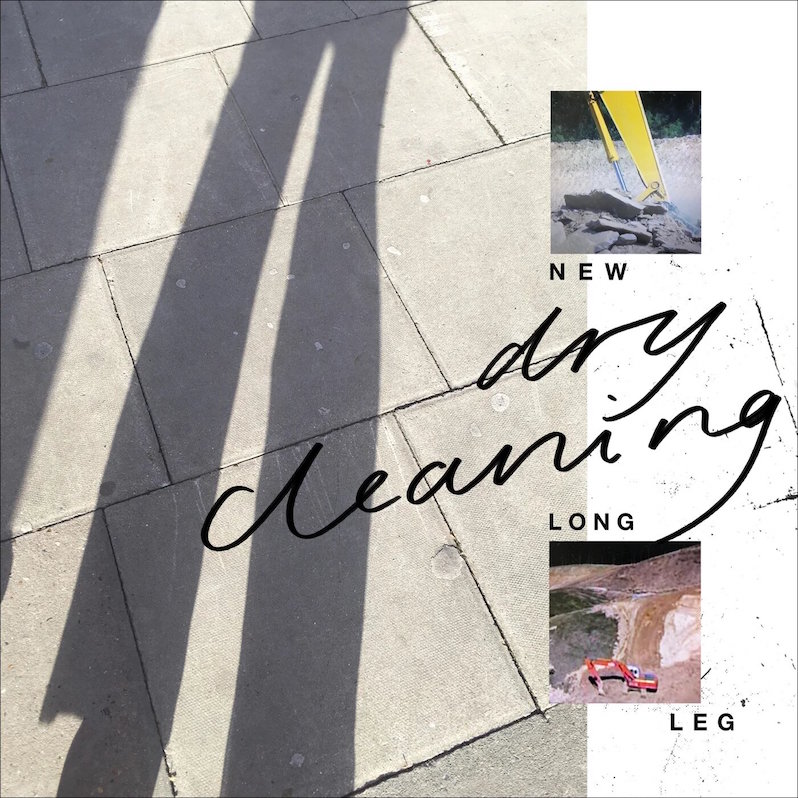 48. Dry Cleaning – New Long Leg
A foursome from South London, Dry Cleaning combines the superpowers of a nervy, edgy, rhythmic assault with a frigid, cold-narrator-type fusion. Guitarist Tom Dowse, drummer
Nick Buxton, bassist Lewis Maynard provide the post-punk ballast of Wire and Joy Division. Simultaneously aloof and dart-accurate, vocalist Florence Shaw pens like a social scientist. Introvert goes nice to full nutter in three- to four-minute stretches with phrases that are ridiculous enough to be completely human. You've pondered similar things in these abnormal times—"I've been thinking about eating that hotdog for hours" did in fact flash across the bottom news ticker in your brain. Collectively pulling influences from Black Sabbath to Augustus Pablo to Yuzo Koshiro, Dry Cleaning have forever concocted a nearly flawless Covid-19 lockdown record. New Long Leg rattles and buzzes along uncontrollably. The ten-song, 42-minute communique documenting isolation and cosmic alignment gets extracted from insane preoccupations; on "Scratchcard Lanyard" air fresheners become mighty oaks, and Instagram filters time travel as exotic destinations. And that's just the start. – John-Paul Shiver
Read More: Because the Pandemic
---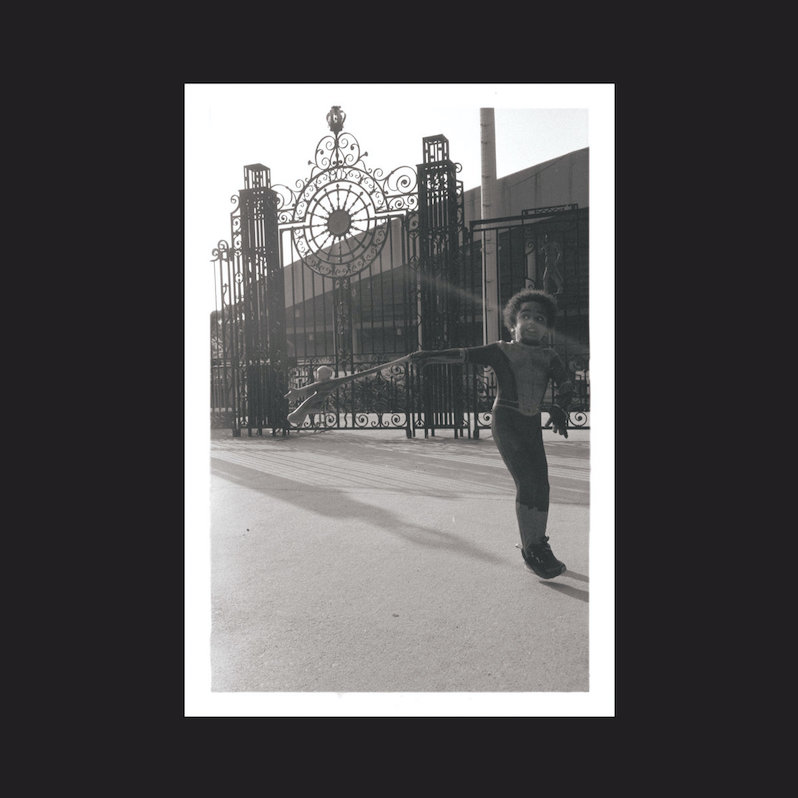 47. Irreversible Entanglements – Open the Gates
Irreversible Entanglements' music is less fusion than a conversation—between jazz and spoken-word poetry, between the grounded and the cosmic. Where last year's Who Sent You? saw the Philadelphia jazz group focused primarily on the street level, offering up an intellectual but deeply physical set of compositions, Open the Gates aims for something higher beyond our atmosphere, its compositions more expansive and ever-changing, Moor Mother's poetry even more vast in its connections between the earthen and the astral, the observable and the metaphysical. As their longest album, Open the Gates demands a certain level of patience and curiosity, all of which paid back with interest via music that's both immersive and contemplative. Because, ultimately, the listener is one of the most crucial participants in that conversation. – Jeff Terich
---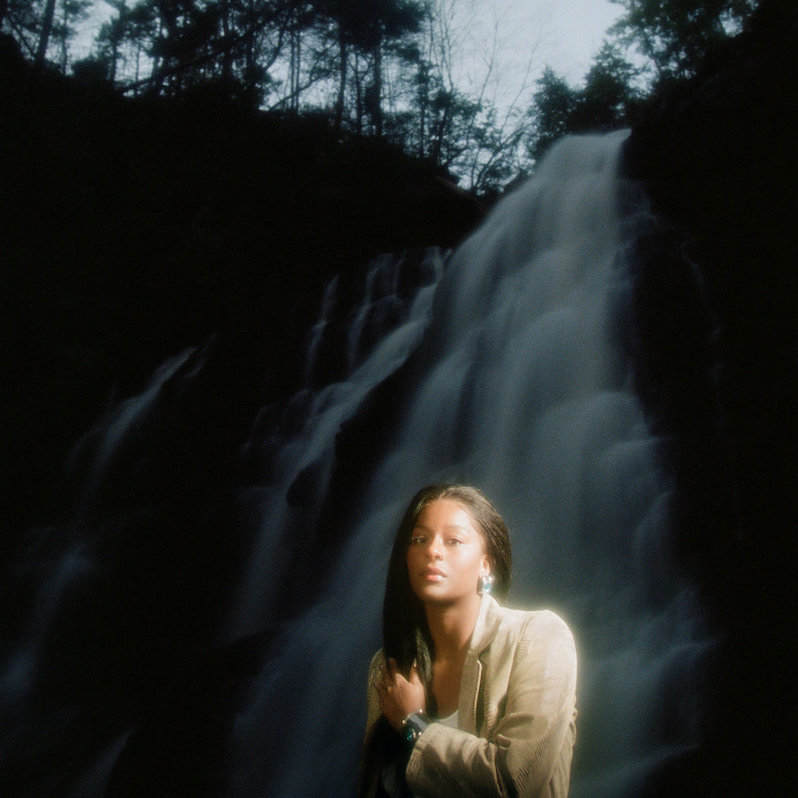 46. L'Rain – Fatigue
Fatigue is an album built from fragments, incomplete pieces and home-recorded interludes, a sculpture made of disparate parts that shows its scrapes and creases alongside its most beautiful surfaces. Fatigue is a work of psychedelic collage inspired by life's exhaustions, as its title suggests, but the fluid way in which it's continually transitioning from one state into another is, by contrast, energizing. Taja Cheek's glimmering surrealist pop is unsettled and diffuse, occasionally converging into a single spot for her to shape the disparate elements she works with into a heady and evocative pop song like "Find It" or "Two Face," but she never grows too comfortable in one place for too long. Fatigue feels like being able to step inside of a creative mind for a half-hour: Its passages seemingly illogical and circuitous, but always leading somewhere incredible. -Jeff Terich
---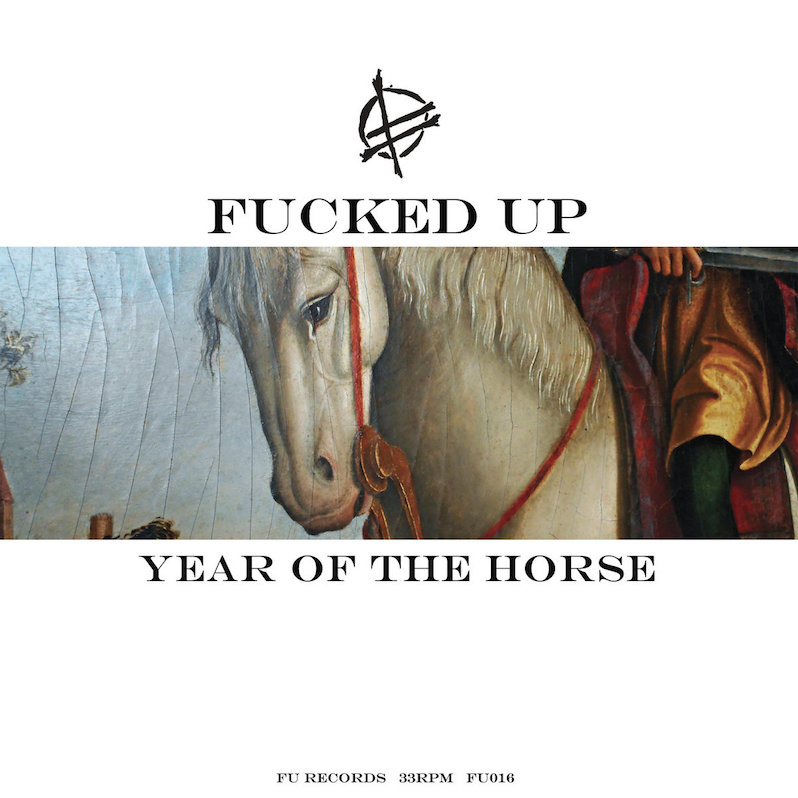 45. Fucked Up – Year of the Horse
Across 90-plus minutes and four acts, the members of Fucked Up deliver a powerhouse concept album on Year of the Horse, sprawling in scope and intense in delivery. Mike Haliechuk and Jonah Falco craft operatic orchestration for a Shakespearean tragedy, complete with copious strains of spaghetti western, stoner boogie, horror vibes, and thrash breakdowns. The recurring musical motifs create a movie soundtrack feel, as the cut scenes and instrumental transitions come direct from the theater. Yet, it's the interplay of Damien Abraham's kinetic howl with the various guest vocalists that command the most attention, as they guide the listener through this heady, burly, and sensitive story. Year of the Horse is as heavy as fuck while also fearless of its big-picture ambitions. – Adam P. Newton
---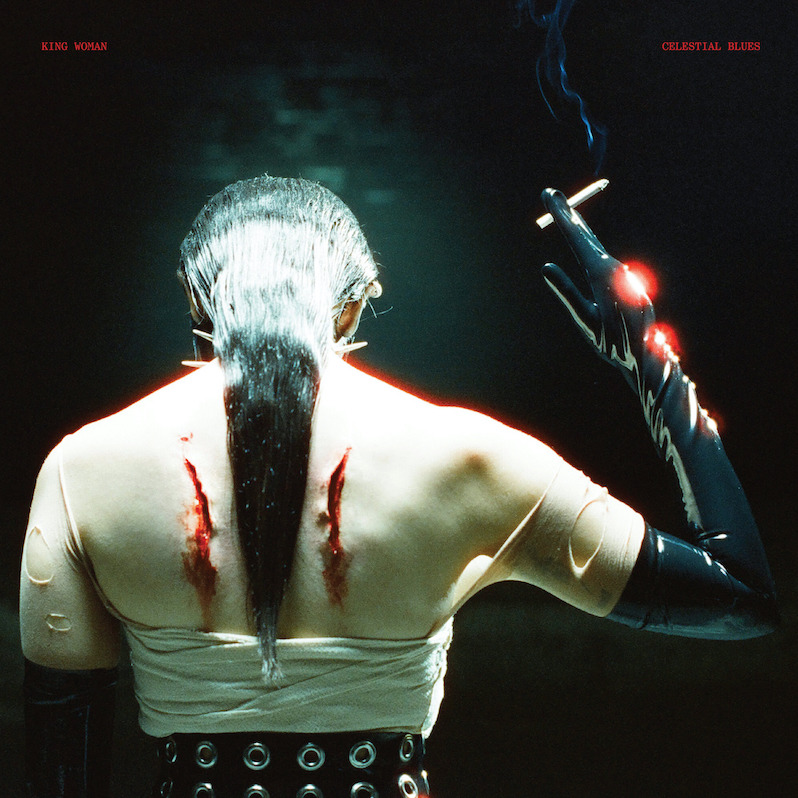 44. King Woman – Celestial Blues
King Woman's follow-up to their 2017 debut Created in the Image of Suffering carries a heavier emotional weight than its predecessor. Less bluesy—despite the title—and more overtly metal, the album finds frontwoman Kris Esfandiari throwing herself into a more guttural metal vocal style on moments like the visceral "Coil," leaning more in the direction of doom rather than rumbling sludge. Yet metal is not the only point of reference here, as its jazz-infused drumming recalls '70s Frank Zappa, offering glimpses of a more progressive direction than on previous albums. They even prove themselves capable of going into hook-driven rock that comes ever slightly closer to what mainstream radio might approve of without compromising their dark and grungy identity. – Wil Lewellyn
---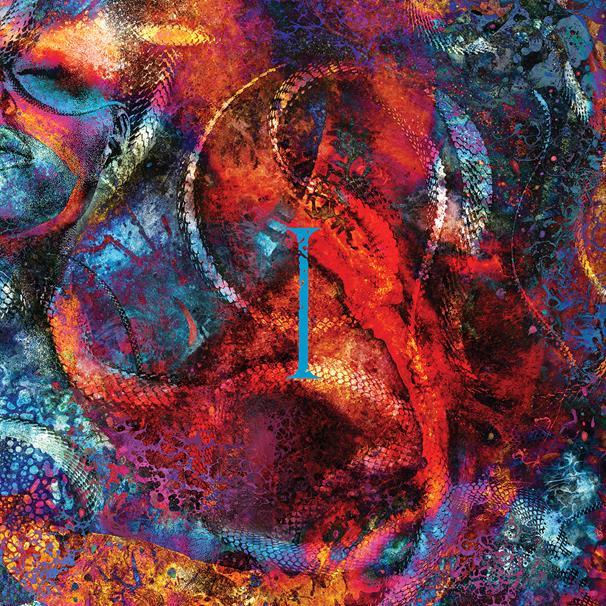 43. Converge with Chelsea Wolfe & Stephen Brodsky – Bloodmoon: I
Who would have imagined this record would have become as contentious as it eventually did! The short version: This album, a three-way collaboration between a set of musicians who've all played on each other's records before, sounds more or less exactly like you'd imagine if you added these together. The combination of the more sonically adventurous modern Converge post-Axe to Fall, the gothic folk/doom metal grace notes of Wolfe and the melodic weirdo proggy hard rock of Brodsky combined to make an intoxicating and compelling mixture. Normally you use side projects to diverge the impulses of experimentation away from your main band. For Converge, the band with main billing, it's the exact opposite. They've spent the past decade plus proving they are whatever band they want to be; Bloodmoon is no different and, in our humble opinion, ranks right up there with the body of their work from the late 2000s on as some of the group's very best, cementing their position as one of the greatest rock, punk, or metal outfits ever assembled. Suck it, haters. – Langdon Hickman
---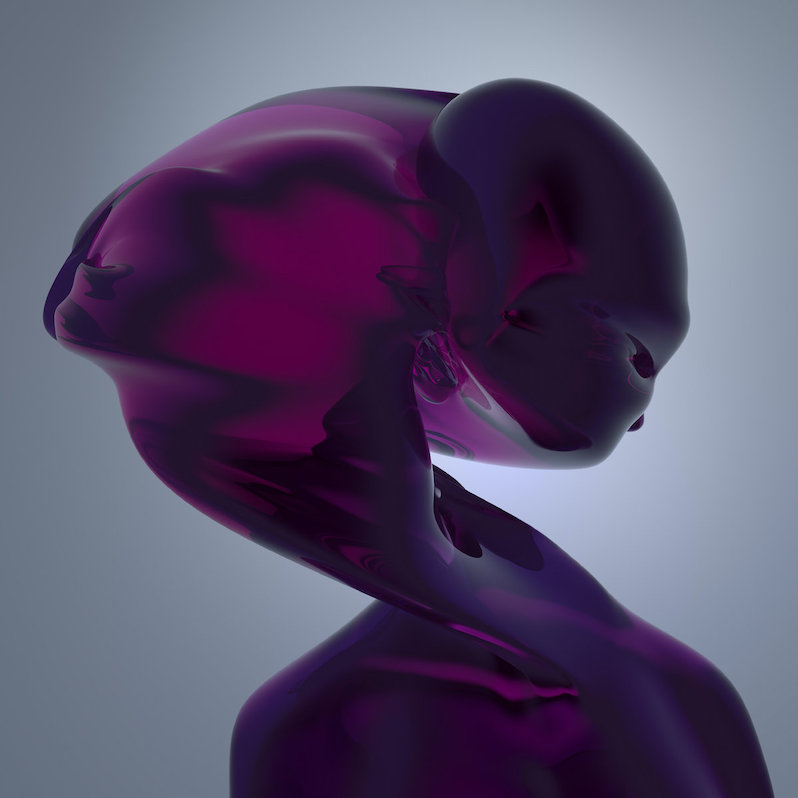 42. Loraine James – Reflection
Reflection is a scintillating and brilliant distillation of all the crucial elements that comprise 21st century British underground club music. Standing firmly upon the shoulders of earlier Hyperdub giants, James effortlessly weaves together grime, dub, hip-hop, and R&B into an organic whole. Reflection combines trap beats, R&B synths, and jungle grooves with a pop sensuality to create a resounding triumph of forward-thinking electro. The track listing features strong pacing that helps listeners understand the importance of rhythm, feel, and flow. The songs showcase blustery energy while encouraging empathy, especially with how the music challenges the listener's sensibilities without being off-putting. Led by skittering syncopation in the hi-hats and sonorous sub-bass, this music is rapturous, progressive, and proudly educates your ears. – Adam P. Newton
---
41. Wode – Burn in Many Mirrors
Even while drawing on classic meat and potatoes metal tropes Wode delightfully surprise. The UK metal group masterfully blend elements of modern blackened death into a foundation of first wave black metal in a series of satisfying moments: a straightforward death 'n' roll rhythm is overwhelmed by distorted vocal effects; a demonic, grinding blast beat intro gives way to a dazzle of melodic organ straight from Dracula's castle. They straddle the line between an approachably amusing "hey is my corpse paint smudged?" and a truly horrific "oh shit, I think they really did just kill that goat on stage." It is the model of one definition of metal perfection: balance. Balance between traditional reverence and modern flourish, concision and complexity, fun and fear. – Forrest James
---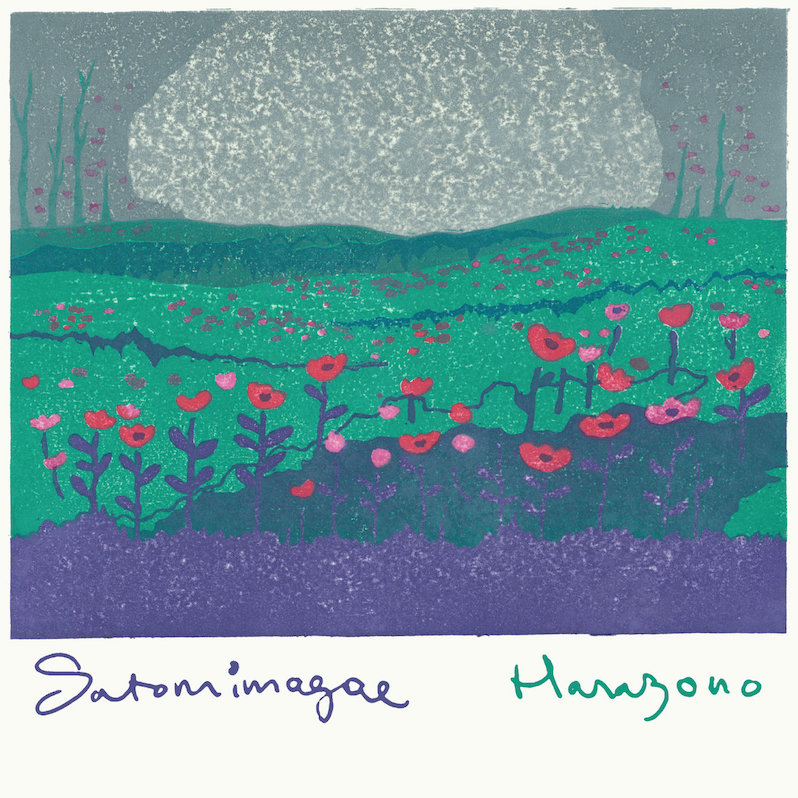 40. Satomimagae – Hanazono
Satomi Magae is a guitarist through and through, fascinated at a young age and constantly exploring the sounds of that one instrument. Even as that fact might misrepresent the degree of unearthly transcendence in her music, it also makes her sound that much more magical. Hanazono was made just by her and her guitar, but the rich world she creates is vast. Fragments of guitar stitch together under a hazy cloud of lo-fi vocals and effects. From only bits and pieces suddenly the melody will appear, as though it was there all along and you just didn't notice until that moment. The result is a dreamy work that transcends the boundaries of folk or guitar music. – Forrest James
---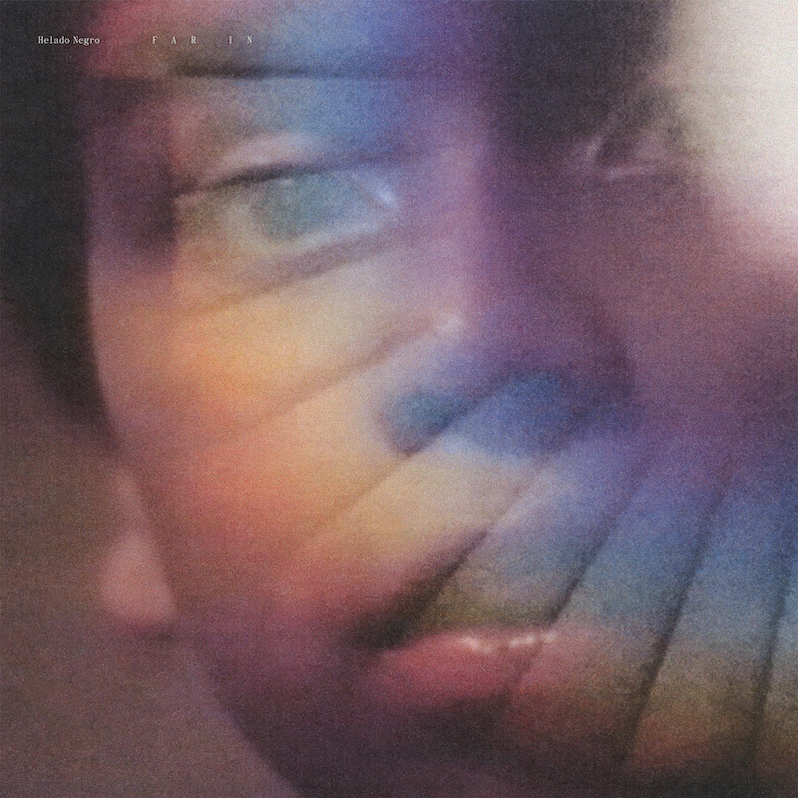 39. Helado Negro – Far In
Roberto Carlos Lange makes quietly captivating music that leaves an indelible impact, the weight of his most deeply personal songs betraying the gently accessible nature of the synth-folk melodies he crafts. On Far In, however, he takes a step back to offer a more panoramic vision set to bigger synth-pop, techno and disco productions, embracing maximalism as a means of good-natured escape. Far In is both Lange's biggest sounding album and his most populist, but his gentle croon and penchant for building gorgeously meditative spaces remain at the center of this 70-minute sprawl. On paper it feels like an elaborate and ornate piece of art-pop majesty; in practice, it feels completely effortless. -Jeff Terich
Read More: Treble's Summer Playlists 2021
---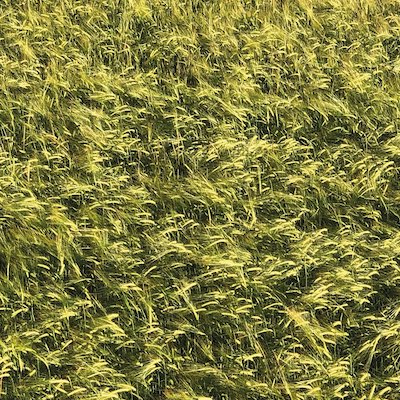 38. Skee Mask – Pool
This album didn't make anyone's Spotify wrapped this year. German producer Bryan Müller, apparently done with releasing his music in a format that doesn't suit his own purposes, bypassed the streaming giant entirely with a gargantuan, two-hour triple-album released on Bandcamp and vinyl. Flipping it five times is the optimal method, regardless; this is immersive, expansive techno, IDM, jungle and ambient rife with detail and atmosphere, not so much an epic journey as a series of six-minute visits to vivid and colorful worlds, each one stunning in its landscape. There's a certain irony in one of electronic music's most innovative producers of the moment saying nuts to technology, but something this rich and expansive is best left uninterrupted by a word from our sponsors. -Jeff Terich
---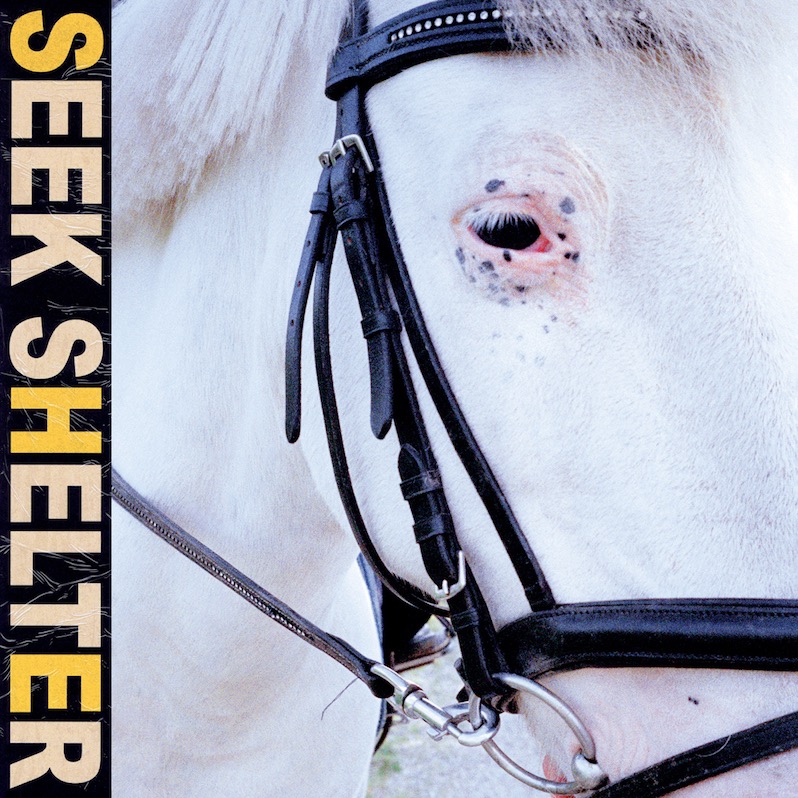 37. Iceage – Seek Shelter
There's a "dad rock" joke somewhere in Iceage's pull toward Stones-y blues rock and gospel-inflected rock 'n' roll, as the members of the Danish group start families of their own. But the band wears growing up well, leaning even farther away from the hardcore explosions of their earliest records in favor of a more soulful set of songs that show just how far a distance they've traveled in 10 years. Seek Shelter is Iceage at their warmest and most open-hearted, an album that dispenses hope and craves connections while trying on a new pair of leather pants. Throughout there are traces of Spiritualized's transcendent maximalism and Primal Scream's dirty dancefloor groove, but more than anything it sounds like rock 'n' roll at its best—something every dad probably knows a thing or two about. – Jeff Terich
---
36. The War on Drugs – I Don't Live Here Anymore
"We're all just walkin' through this darkness on our own," Adam Granduciel croons on I Don't Live Here Anymore's anthemic title track. Even if he didn't have indie pop quartet Lucius to sing this line with him, I'd be tempted to call bullshit. Since escaping the fog of anxiety and isolation from whence Lost in the Dream came, Granduciel has been living the dream, becoming a major label artist and Grammy winner—not to mention, a father. Thankfully, fame hasn't changed him much, as his fifth album with the War on Drugs finds him continuing to operate in the musical lane in which he thrives: lush production, crisp motorik percussion, explosive choruses, guitar solos rendered in Technicolor. And even though there's a darkness on the edge of some of these songs, others are illuminated by the prospect of change—a new love, a new perspective—just over the horizon. But you'll have to start walking if you want to find that change, and who knows who else you might find out there, searching for the same things as you. – Jacob Nierenberg
---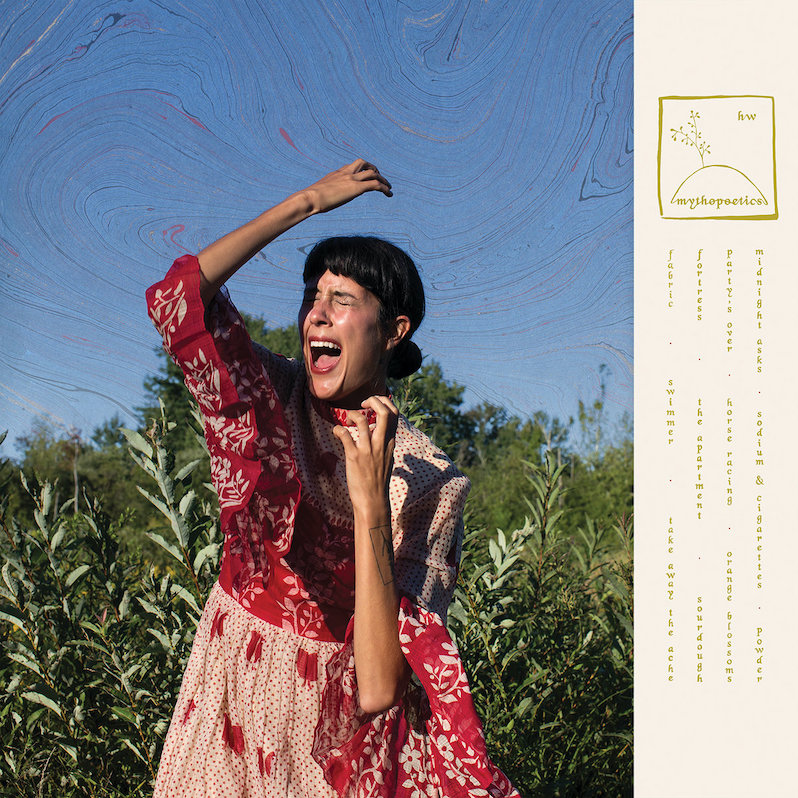 35. Half Waif – Mythopoetics
If 2020's The Caretaker foreshadowed what emotions remain after loss, then Mythopoetics is Nandi Rose's grandiose reconnection with them. Done in collaboration with Zubin Hensler, the record wrestles with relationship dependency, romantic sacrifice, memory loss, and the finite versus infinite. Heavy on lyrics that teeter on self-flagellation but powerfully unpack personal misery and synthesizers both spaciously atmospheric and swellingly claustrophobic, Mythopoetics is her best record to date—and a calculated, breathtaking ode to survival and growth at that. – Matt Mitchell
---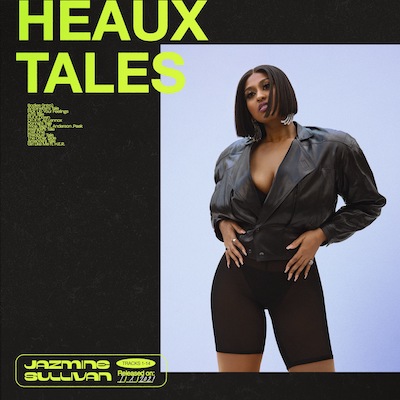 34. Jazmine Sullivan – Heaux Tales
As the title of Jazmine Sullivan's fourth album suggests, it's not interested in speaking subtly: The record's primary concern is the sexuality and emotional integrity of modern Black women, and the respect it deserves but often doesn't receive. Sullivan's analysis of the matter is complex: She'll write a killer kick-em-to-the-curb anthem like "Pull Up Your Feelings," but also sensitively embody the low self-esteem of a woman so sexually entranced by a man who's otherwise a scrub that she obeys his every whim on "Put It Down." Heaux Tales isn't afraid to be uproariously funny in its description of its characters' foibles, as exemplified by the hungover stream-of-consciousness on "Bodies" or the literal equation of purchasing power and sexual gratification on "Price Tags." Sullivan also knows when to go for the jugular with an acoustic heartbreaker like "Lost One," or brutally detail how emotional games and manipulations can drive women to act like "hoes" and "gold diggers" out of desperation on the H.E.R. duet "Girl Like Me." Strong, unshowy production always fits each song's needs, and Sullivan's tremendous voice anchors the tracks' heavy subjects in raw emotion. – Liam Green
---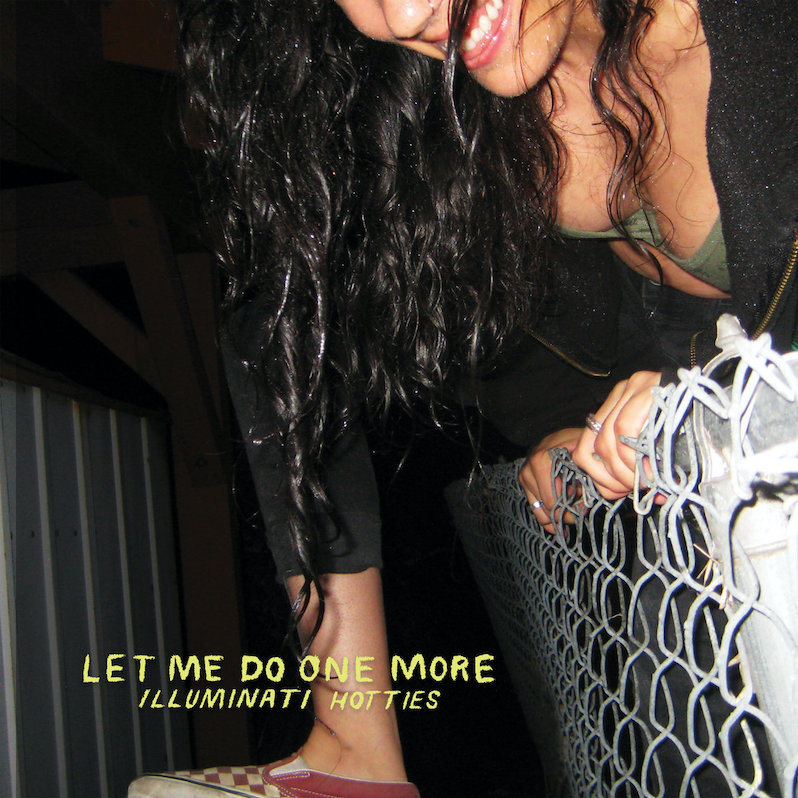 33. Illuminati Hotties – Let Me Do One More
Illuminati Hotties initially came together in Los Angeles as a producing moniker for songwriter/instrumentalist Sarah Tudzin, with the project intended as a demonstration for her production talents. But the group's latest release, Let Me Do One More, spirals into something far wackier and more involved than a simple calling card for Tudzin's prowess as an engineer. Across 12 tracks, Tudzin tosses around an imaginative array of sounds in a Spin-Art swirl, careening with a wild glee that's all its own. Lyrically, Let Me Do One More is a beautiful mess, full-up with wry, pointed references to the particulars of the insane present moment ("The DNC is playing dirty!"; "The corner store is selling spit / bottled up for profit / I can't believe I'm buying in"), and the best onomatopoetic hook in recent memory ("MMMOOOAAAAAYAYA"). Yet for all of its pop-punk hijinks, the record also leaves some well-placed wiggle room in the track sequence for a number of tender moments and heartbreaking ballads, made all the more poignant via Tudzin's brilliantly scrappy production. – Ben Easton
---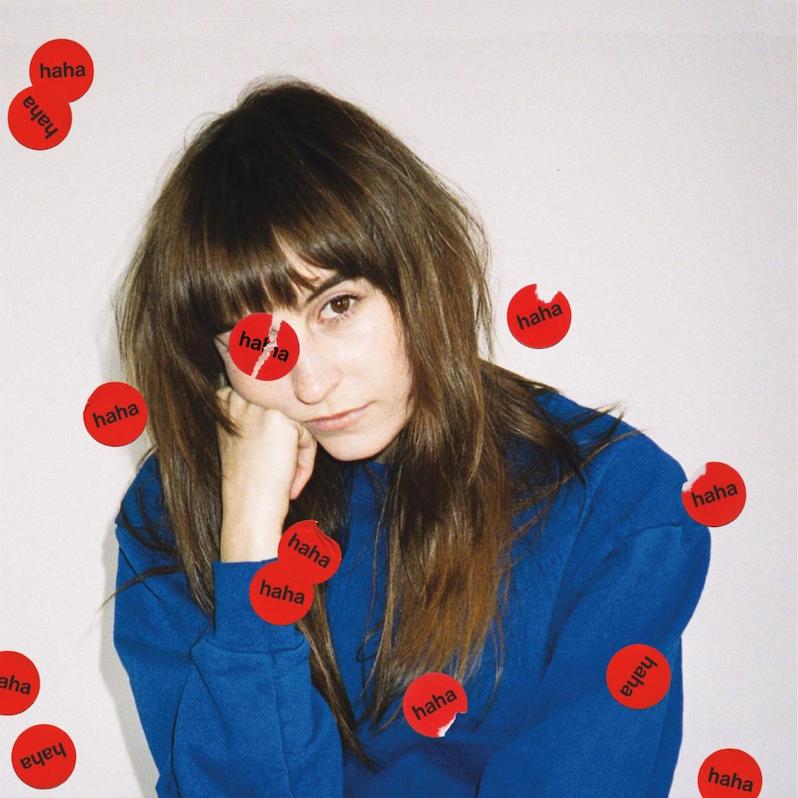 32. Faye Webster – I Know I'm Funny haha
Antiquated—it's the really nice way of saying oldster-versions of country that preferred that brown liquor burn, in taste and in story, mind you. But Atlanta's Faye Webster has come into her own doing this deconstructed country thing—she prefers canned gin cocktails by the way—cutting twanged up earworms featuring glints of soul, vocals impersonating emojis, sweet aromatics and Gen-Z R&B meets real-talk Atlanta rap. Recorded at her home on Garage Band during the pandemic, I Know I'm Funny haha feels like a distant family member to Leon Bridges and Khruangbin's Texas Sun EP from last year, and talks just as unguarded too. Folksy, relaxed, spitting game and truth from the same mush mouth. The blue Croc-wearing, Barack Obama-endorsed Webster has dream-boarded up some kinda whimsy that mumbles with generational truth. – John-Paul Shiver
---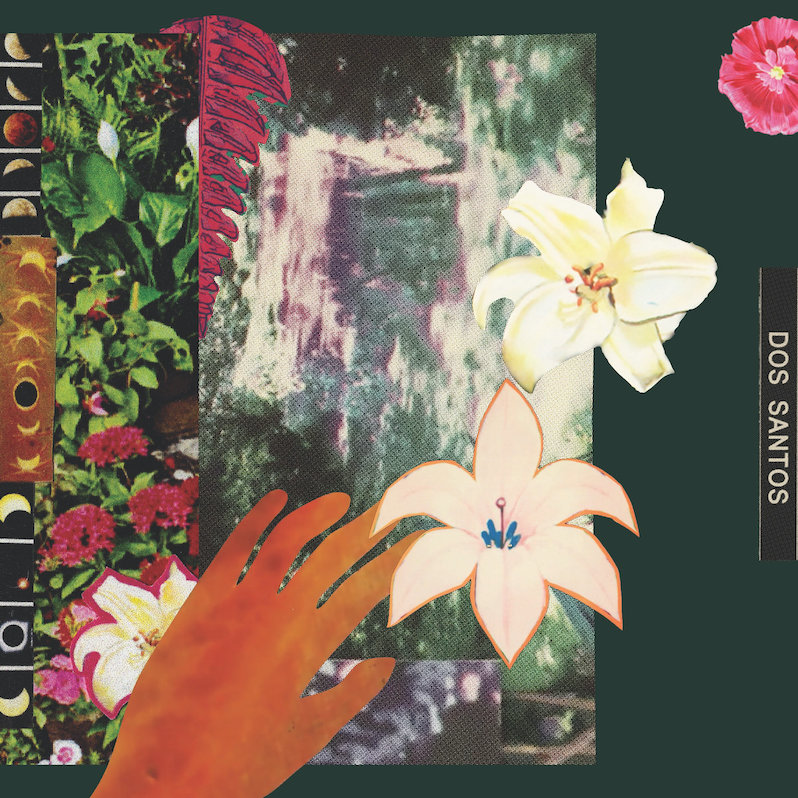 31. Dos Santos – City of Mirrors
Chicago quintet Dos Santos build a collage of sound and feeling. They bring together myriad influences, instruments and ideas into an ever-shifting whole. The Central and South American music styles that they draw from are already an interwoven web of rich fusion: Afro-Colombian cumbia, Andean chicha, Mexican folk. To combine these traditional rhythms of their roots with the surf, psychedelic, and punk rock of their adulthood is already a political project in itself. The collective makes it explicit: "We embody the border. And so we cross the border of self through our art—out of necessity." They cross and negate the boundaries of genre in order to explore the false boundaries all around us. – Forrest James
---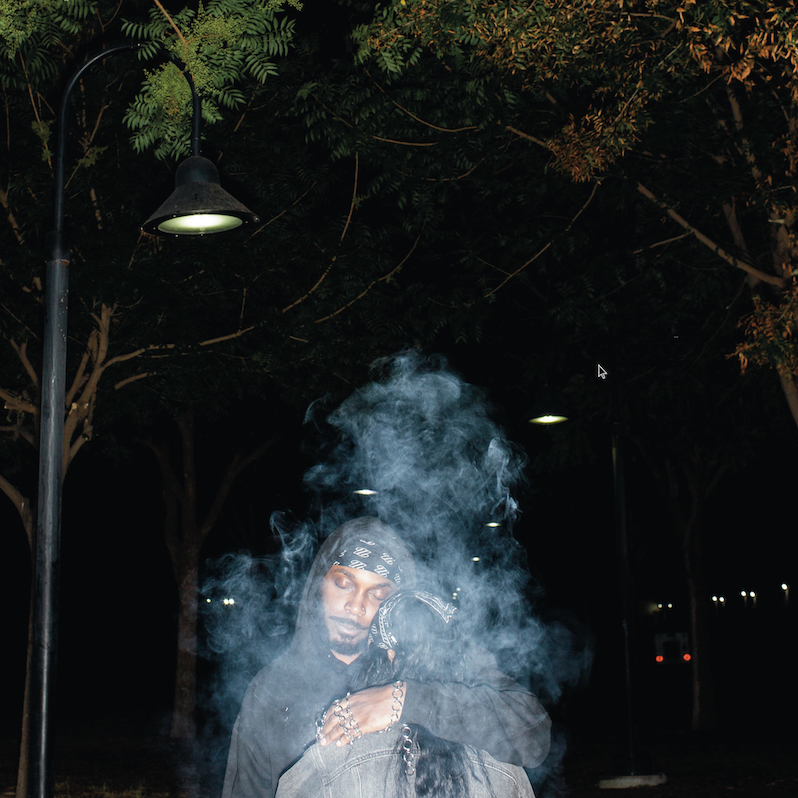 30. JPEGMAFIA – LP!
JPEGMAFIA has always been a provocateur. On the first song on his first record, he said "I need all my bitches same color as Drake." It was painfully ironic, meant more as a hit against the superstar rapper than anyone else. While this harsh sense of humor has been a big part of his brand for the past two albums, Peggy drops it on the third. Simply titled LP!, it finds Barrington Hendricks in a calmer, cooler, even more introspective mood. It's the last record he'll release on a record label, he says, and the sound is more informed by drum 'n' bass and IDM than industrial. Put more simply, he's yelling less and speaking more. "Man I can't tell what you mean," he raps on "Hazard Duty Pay" over a sample of the Winans. "Why does your black feel like business to me?/Industry lies never line up on screen." Commodification, especially of music from the black underground, is a central issue on LP!. Peggy has always been an outsider, and he's determined to stay that way. – Ben Cohn
---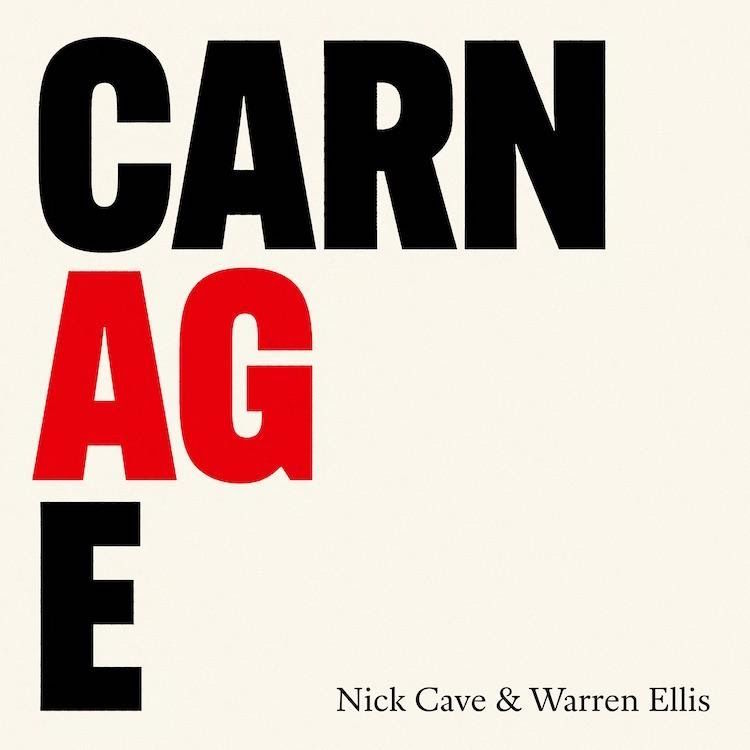 29. Nick Cave & Warren Ellis – CARNAGE
When Nick Cave name-checks Flannery O'Connor on "Carnage," the title track to his latest collaboration with Warren Ellis outside of the Bad Seeds, it doesn't come as a surprise. Much like the late Southern Gothic novelist, Cave has always had a fondness for the grotesque, but how he has written about it has changed: He once might have brought a satirical bent to his characters, or at least depicted their deeds and the fates that befell them with relish, but over the last decade and a half he has moved away from such cruelty in favor of a more existential outlook—one more amenable to redemption and salvation. CARNAGE, however, encompasses the themes of O'Connor's later work more completely than any single album in his discography. Its brutality feels all the more real, its spiritual yearning all the more desperate.
Although Cave and Ellis have scored 15 films and plays together in nearly as many years, CARNAGE is not a soundtrack to a nonexistent movie. If anything, it's its own anthology film, its eight tracks held together by lyrical motifs—children, cars, rain, a kingdom in the sky—and characters approaching points of no return. Is the "Hand of God" a merciful or a vengeful one? Do the narrators of "Old Time" and "Shattered Ground" ever get where they were going to? And what do we make of the gospel choir that bursts forth midway through "White Elephant": Is it the sound of the white hunter's damnation or vindication? "What doesn't kill you just makes you crazier," Cave suggests in the album's final moments. It reminds me of something O'Connor wrote: "Grace changes us and the change is painful." – Jacob Nierenberg
---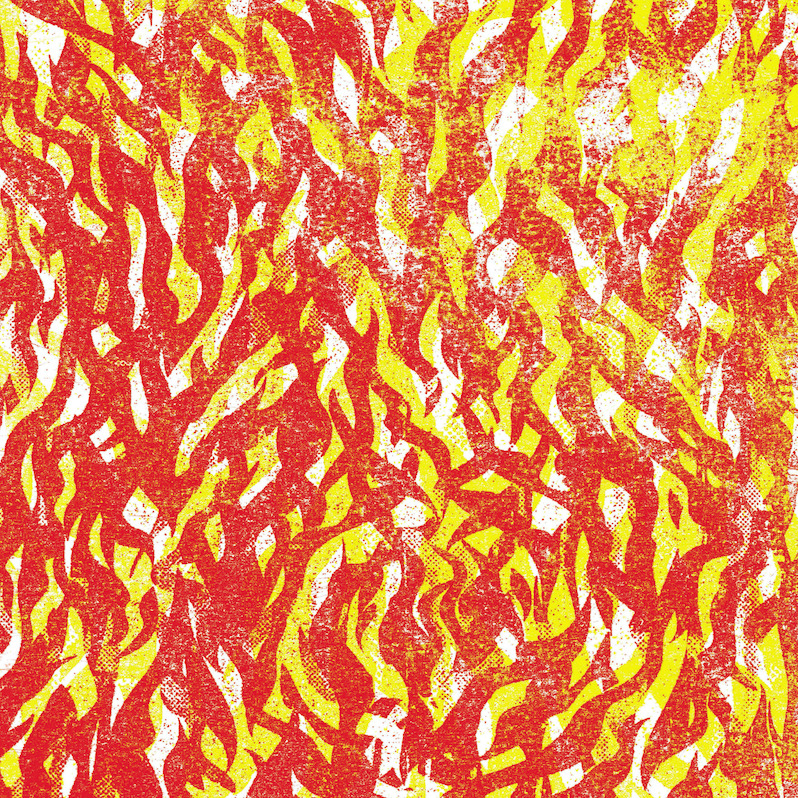 28. The Bug – Fire
At the beginning of "Demon," the industrial dancehall standout from The Bug's menacing labyrinth of an album Fire, Irah growls, "This is the year three-thousand ninety-nine." Only it's not a future of shiny silver jumpsuits, food replicators and flying cars. Fire is crumbling empires and landscapes ablaze, it's air-raid sirens and subterranean replicant colonies. For a frequent collaborator of Godflesh's Justin Broadrick, it speaks volumes that this is Kevin Martin's heaviest and darkest release, permutations of grime filtered through the squelching noise and explosive beats of industrial. Guests such as Flowdan, Logan and Moor Mother spit their way through beat-driven warzones with names like "Hammer," "Bomb," "War" and "Clash." After a year that saw everyone (understandably) retreating into the soothing blanket of ambient music, Fire is a jolt to the system—a buzzing alarm that quickens the pulse and blurs the line between fear and exhilaration. -Jeff Terich
---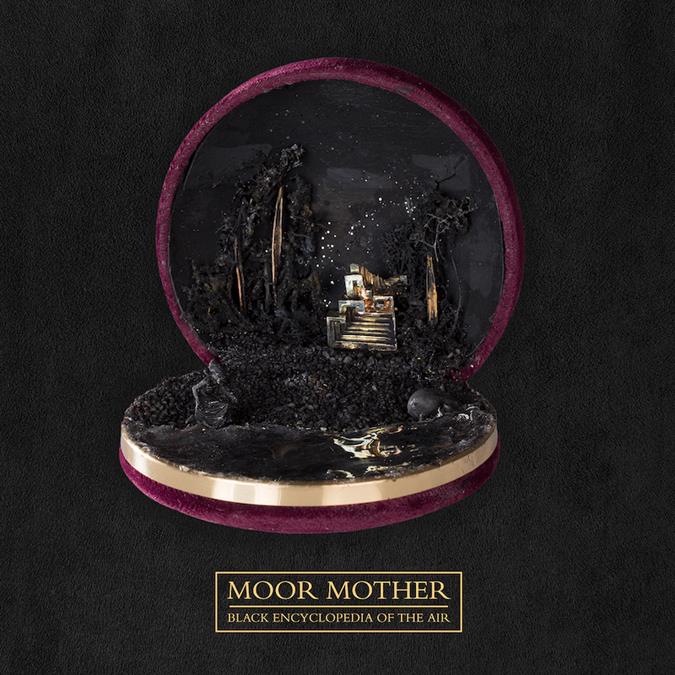 27. Moor Mother – Black Encyclopedia of the Air
A Tribe Called Quest? The Roots? The Digable Planets/Shabazz Palaces binary? All goddamned pretenders to the jazz-rap throne. Camae Ayewa and her friends (Elucid, Pink Siifu, lojii) fill up their backpacks with poetry-slam rhymes delivered in THAT drawl from the blessed bloodline of select Philly hip-hop queens. And then there's the softly foreboding production—their streets fogged by overdubbed and flanged vocals that twist trap-rappers' norms, their shrines shrouded in the smoke of fluttering percussion and bell-like organs. A swift, oddly comforting half hour of Afrofuturism, Black Encyclopedia of the Air feels like it highlights dark entries that would be written in such a tome about Alice Coltrane, the Last Poets, and Sun Ra. Moor Mother is who came before, and who's coming next. – Adam Blyweiss
---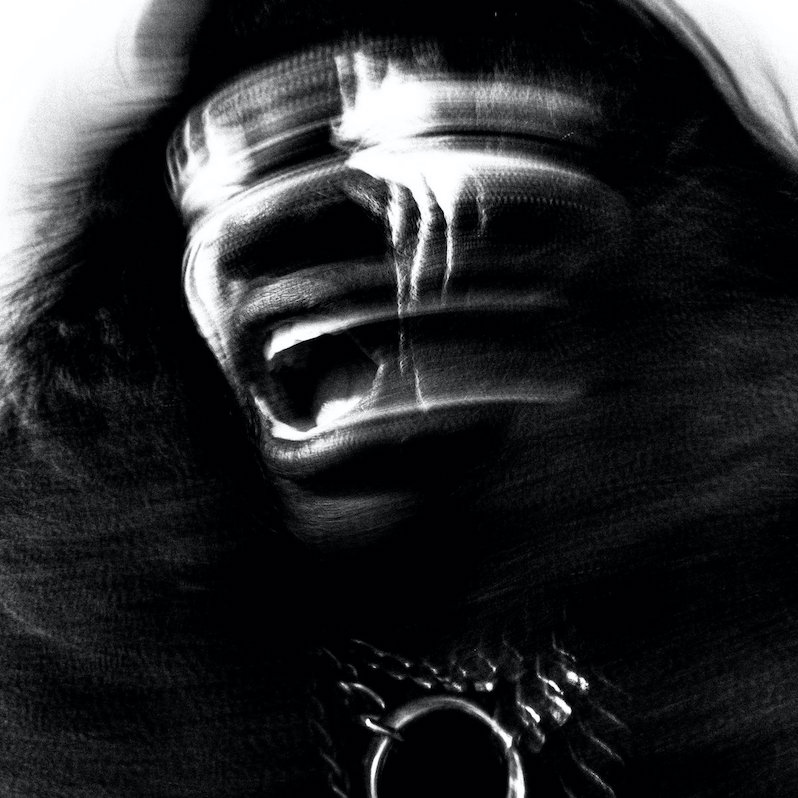 26. Backxwash – I Lie Here Buried With My Rings and Dresses
Backxwash's rise over the past couple years has been one of the most heartwarming, one running parallel to Lil Nas X's but in underground rather than mainstream space. Both are figures of contemporary queer Blackness, Black queerness. But these narratives, while important, take a backseat to how truly stupendous this music is. Just like her last album, Backxwash here blends extreme metal, industrial and hip-hop into the kind of brutalist pipebomb fusion that Kanye post-Yeezus thinks he was making. This is music of honoring legacies, not of being ashamed; many of the greats of hip-hop have lost their way, but Backxwash exists here to advance the aesthetic ideals those figures championed at their peaks, not to scowl at them at their lowest. That the record is also a devout and scouring album addressing contemporary trans and black issues is an added political point. But beyond pain, these are songs of triumph: the triumph of Blackness, of queerness, of the history of art, not in selfish hoarding but in perpetual selfless giving again and again and again. – Langdon Hickman
---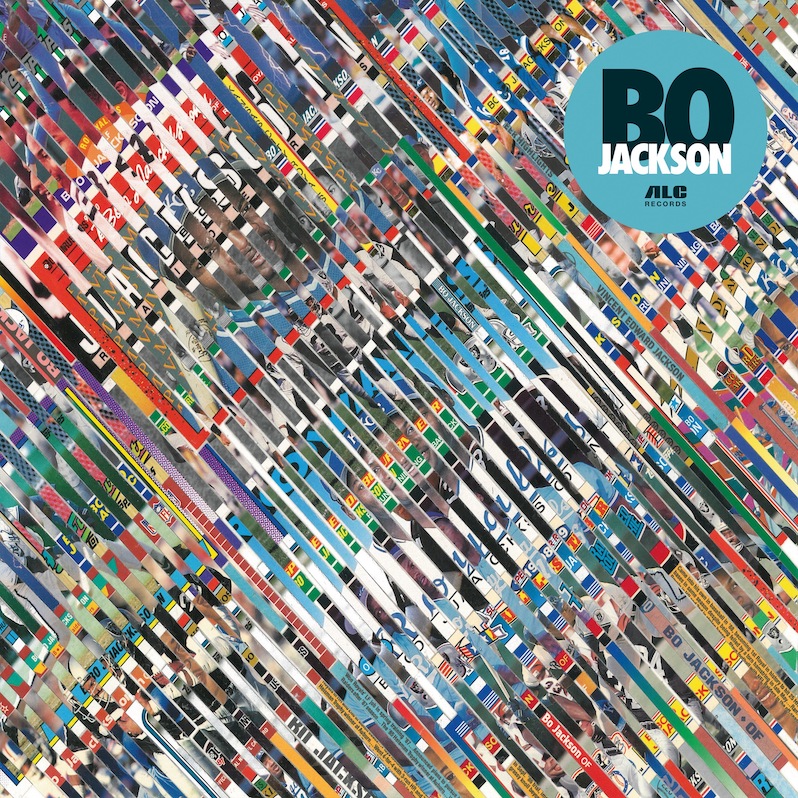 25. Boldy James & The Alchemist – Bo Jackson
Boldy James, Detroit's best kept secret, and The Alchemist, producer of underground rap stars everywhere, first collaborated way back in 2011, with My 1st Chemistry Set. They got back together again for last year's The Price of Tea in China, and in a much faster turnaround, appeared for the third this spring, dropping Bo Jackson. Each record has been darker from the last, and at times, Bo Jackson is dismal. It's violent and sad, and these qualities are only bolstered by Boldy's deadpan delivery. But he's also more conversational, like your older brother's friend telling you a story on your front porch. His syllables are still carefully in tune with the bar, so regular that he almost becomes part of the beat. The wonder of the record is how deeply textured it is, full of subtle details you'll miss until the hundredth listen. This is cold winter day rap, wind blowing around the street corner, walking to the drugstore rap. You won't hear Bo Jackson at a party, and if you do, you should probably get out and quick. This would all be a dealbreaker if Boldy wasn't such a talent. He'll paint a vivid picture of a murder or a stick up in just a few words, dropping it and moving onto the next with the same economy. If there's nothing to make it go down easier, then that's the point. – Ben Cohn
---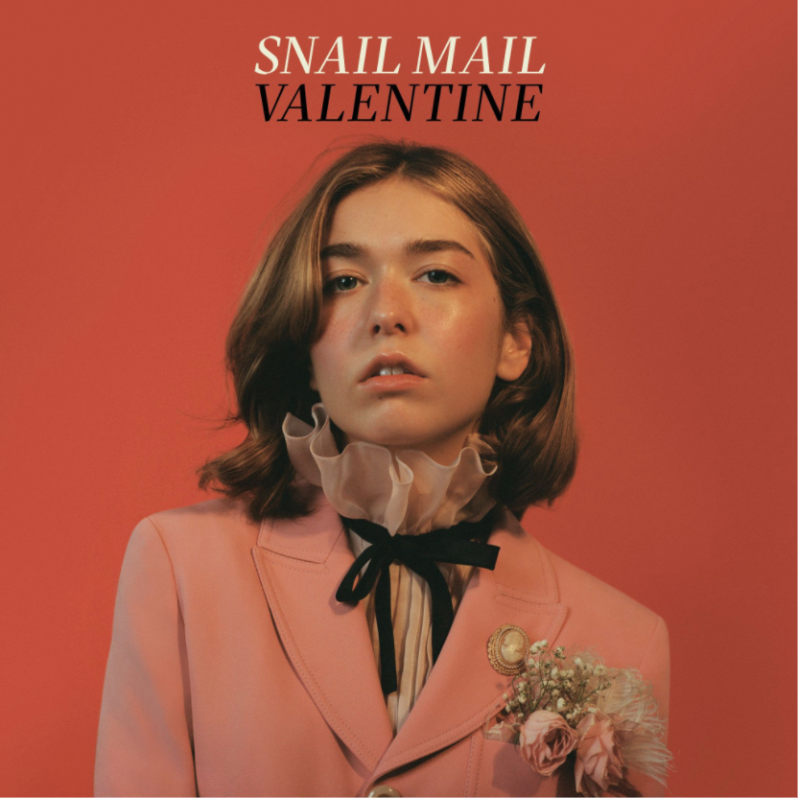 24. Snail Mail – Valentine
Snail Mail, a.k.a. singer/songwriter Lindsey Jordan, wrote Valentine while in her childhood bedroom during lockdown in Baltimore. Though that seems like a dream place to wax nostalgic, Jordan was having serious doubts about whether she could write new music and still get the same positive reception she did with her meticulous debut, Lush. Her initial success may have been too much too fast, but on Valentine, she's strong enough to leave these fears out in the open. Valentine tackles the pitfalls of troubled relationships: absolution, obsession, deification, depression, and abuse, and disenchantment. Sonically, she's branching out too. Valentine uses a generous dose of synths, a few heavy guitar riffs, and some gorgeous string arrangements. "I think I was made for you …. so why do you wanna erase me, darling, valentine?" she protests on the title track, and "Ben Franklin" references time spent in rehab, as well as a painful breakup. "Nothing's gonna stop me now," she says on the acoustic "Light Blue," and her melancholic, feathery voice wants us to believe it too. – Emily Reily
---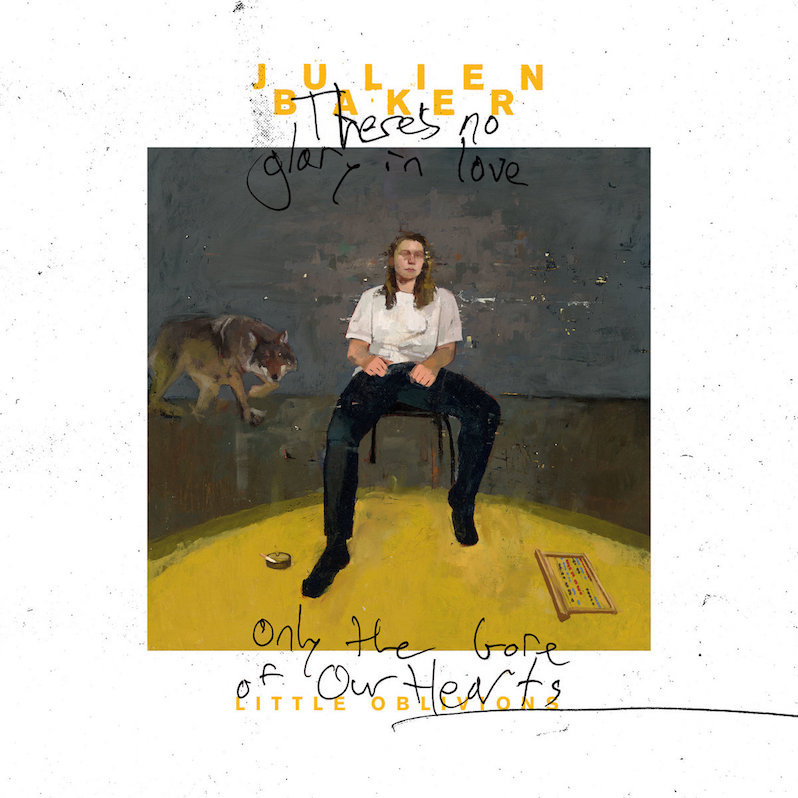 23. Julien Baker – Little Oblivions
The intimacy of Julien Baker's songwriting lends itself to stripped-down arrangements, the weight of her introspective anguish heavier than any guitar riff. But what a difference drums make; Little Oblivions, Baker's third solo album, offers a widescreen backing to what remains an often uncomfortably honest internal monologue. Baker plays most of the instruments on Little Oblivions herself, but it sounds like she's backed by a half-dozen musicians in any given song, and the cathartic release they provide is one of vastly greater magnitude. She's traded solitary prayers for a booming anthem for all to hear—learning to forgive yourself never sounded so good. -Jeff Terich
---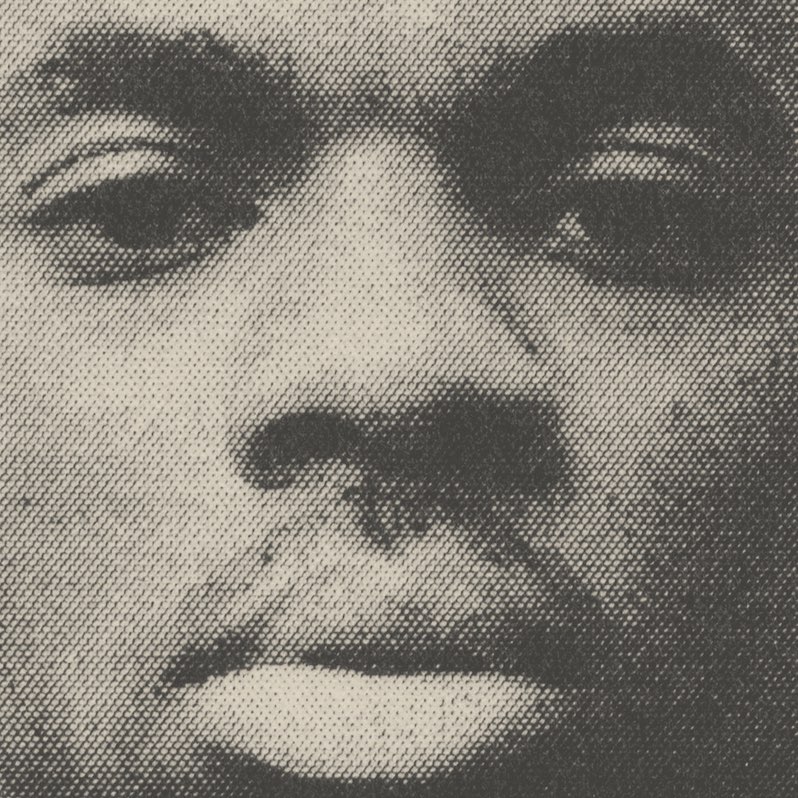 22. Vince Staples – Vince Staples
Vince Staples has always been wise beyond his years, an old soul with piercing insight and
deeply revealing observations. And his self-titled 2021 release is a masterclass in exactly that. Through the course of 10 tracks—with production courtesy of Kenny Beats—he weaves cautionary tales, introspection and mood into a spirit stirring collection of songs. Whether it's his inability to trust female partners with so little as his "government," telling listeners
or anyone in ear shot—in an almost whisper "don't get murdered", he reconfigures gangster rap's often one dimensional tropes into fully fleshed out testimonials. Indeed, with the emotional maturity of someone twice his senior, the Long Beach legend delivers one of the year's best hip-hop albums. – J. Smith
Read More: 10 Essential 30 Minute (or Shorter) Hip-Hop Albums
---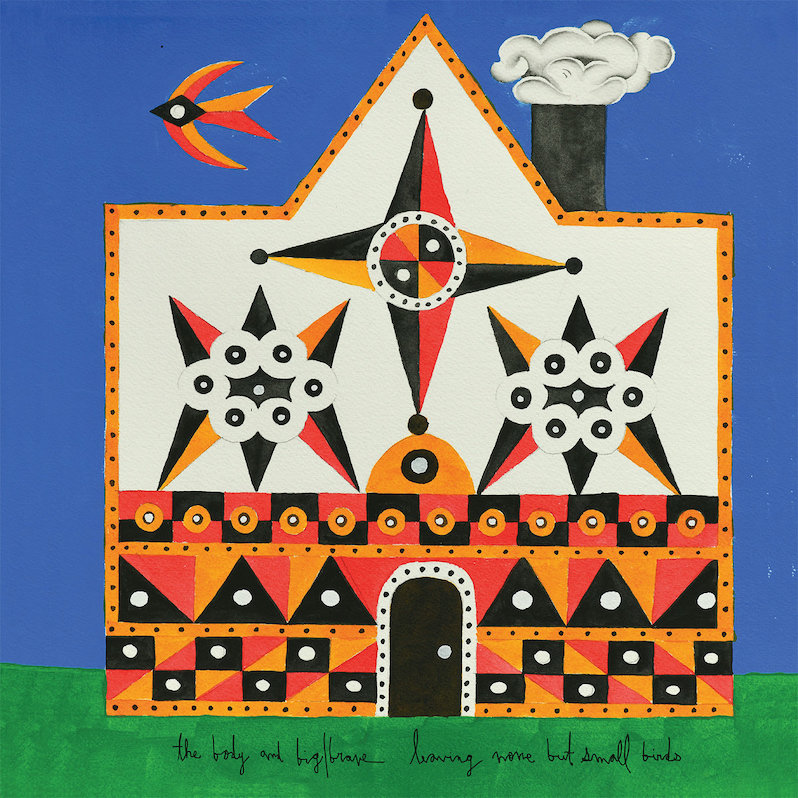 21. The Body & Big|Brave – Leaving None But Small Birds
An industrial duo and a drone metal band walk into a bar… and make a folk album. On paper it feels like this project might be a prank, but in reality this collection of traditionals is far from illogical. Surprising, certainly, but it makes sense. Big|Brave began as a minimalist folk outfit until they plugged into the biggest amp they had, and The Body have progressively moved away from the metal genre trappings of their roots toward an undefinable and shifting sound. This collection is undeniably folk, but also not at all. These songs are deconstructed down to the bare elements of their cyclic rhythms, exploring the heavy drone already inherent in folk music. This is Big|Brave's past meeting The Body's future, and the result is a rich exploration of both bands' less prominent tendencies. – Forrest James
---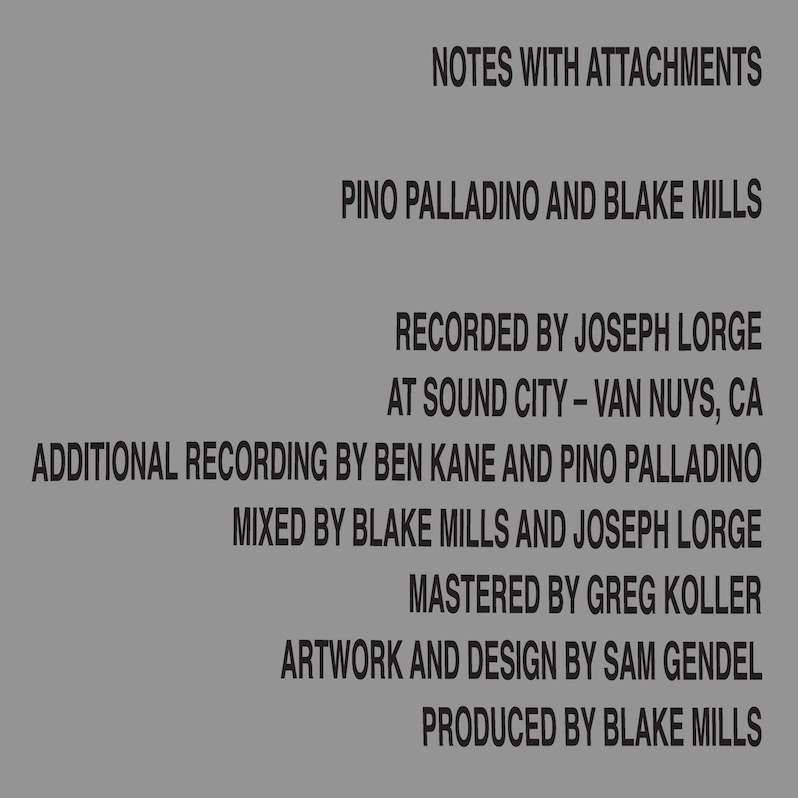 20. Pino Palladino & Blake Mills – Notes With Attachments
Pino Palladino's resume is so stacked it's easy to forget that Notes with Attachments was initially intended to be his first collection of solo songs. Palladino has played bass with so many legends, it'd be a fool's errand to list them all, so I'll just name a few: Erykah Badu, D'Angelo, The Who, Nine Inch Nails. Blake Mills, the songwriter and producer most recently known for his 2020 solo record Mutable Set and his work on Bob Dylan's Rough and Rowdy Ways, initially entered on the scene as a contributor, but he ended up taking on a greater role and becoming the album's co-writer and producer. Palladino and Mills' openness to collaboration, both with each other and a wide variety of musicians, is part of what makes this record so special. Despite their status as the primary songwriters, Notes with Attachments showcases the work of many hands, from Chris Dave to Andrew Bird to Larry Goldings. The collaborative openness is matched by a similar openness to experimentation and an embrace of a wide variety of musical styles. Fela Kuti, Hermeto Pascoal, J Dilla, and more are among this record's many influences. The result is a joyful album by two experts at their craft, which manages to be restless, roving, and voracious in its consumption and incorporation of various textures—without ever coming across as disjointed or lost. Or maybe it's just the fact that the record enjoys getting lost and is untroubled by it. – Tyler Dunston
---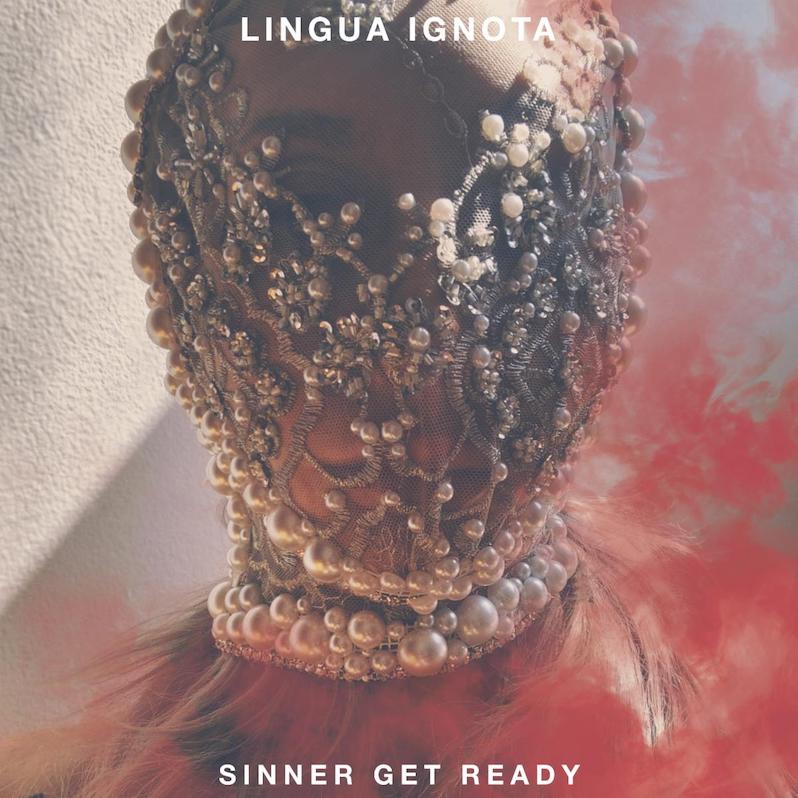 19. Lingua Ignota – SINNER GET READY
Recorded with Appalachian folk instruments in the isolated shelter of her Central Pennsylvania home, Kristin Hayter's harmonious and thrashing follow-up to 2019's Caligula is much more a haunting gospel than a collection of songs. There's a minimalism staked in calamity and lacerating televangelical forebodings, and SINNER GET READY paints a dark, brutal portrait of the region it was recorded in. It's a tempest of a record—full of operatic noise and an ocean of Jesus' blood—that makes our bodies prolapse and leaves us shivering in its emotional wake. – Matt Mitchell
---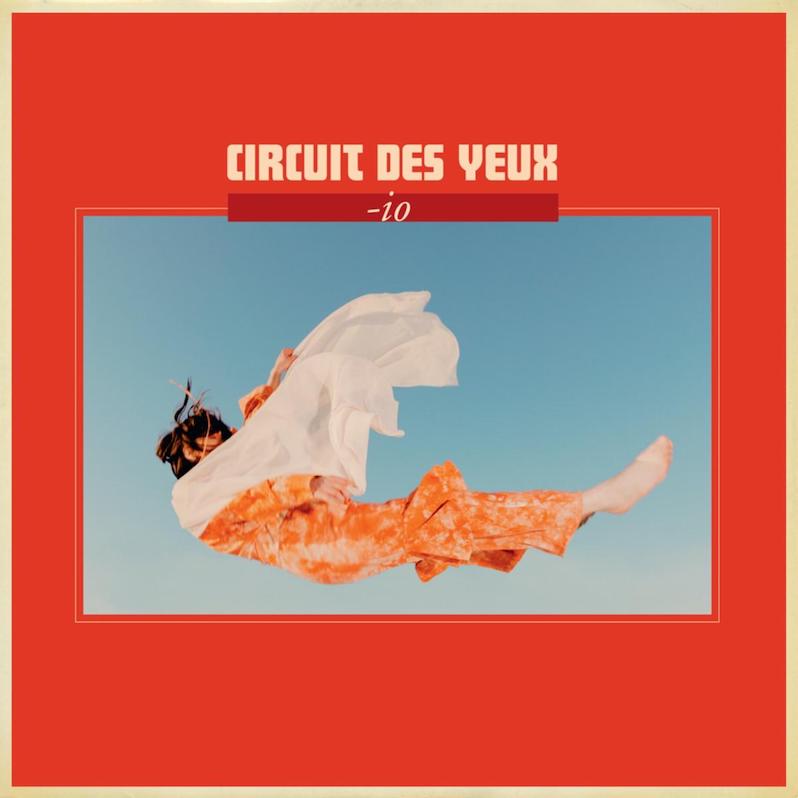 18. Circuit des Yeux – -io
Within the chorus of "Vanishing," Haley Fohr sees a landscape collapsing all around her: "Fading, falling, melting, sinking—disappear!" And that's just the second track on the album. Circuit des Yeux's -io isn't a passive listening experience. Inspired both by the death of a close friend and Fohr's own experiences with depression, it's the sound of external apocalypse to appropriately pair with the trauma happening inside. These are some of Fohr's most intense and stormy songs, booming and orchestral, sinister and commanding, yet they're also some of her most accessible; while it never feels quite right to call music this visceral and ominous "pop," the melodies are never less than breathtaking. A statement accompanying the album suggests getting some fresh air halfway through, which is a good idea for the sake of sensory reset; the urge to revisit this powerful space is an overwhelming one. -Jeff Terich
Read more: Message to the World—an Interview with Circuit des Yeux
---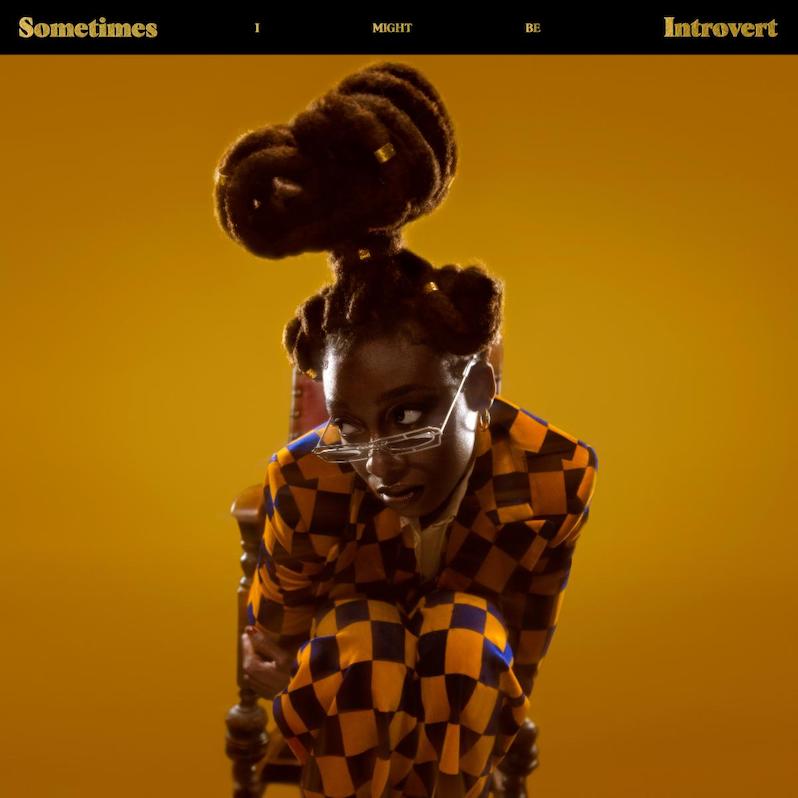 17. Little Simz – Sometimes I Might Be Introvert
Little Simz contains multitudes; her 2019 album Grey Area was lean and focused, built on dirty basslines and the confidence of an artist who declared herself "Jay-Z on a bad day, Shakespeare on my worst days." By contrast, Sometimes I Might Be Introvert arrives in a royal motorcade, backed by an orchestra and staged on Broadway. For Simz's most deeply personal set of songs, it's presented as a blockbuster, an epic that reveals just how vast her ambition has grown, the UK hip-hop auteur pulling off symphonic art rap ("Introvert"), Prince-like synth-pop ("Protect My Energy"), soul ("Woman") and Afrobeat ("Fear No Man," "Point and Kill") with scarcely enough time for a costume change. Sure, there's some smoke and mirrors here, but any misdirection is half the fun. Little Simz tells her own story on her own terms—fears, doubts, insecurities and grievances—and somehow in each song she feels like an entirely new protagonist. – Jeff Terich
---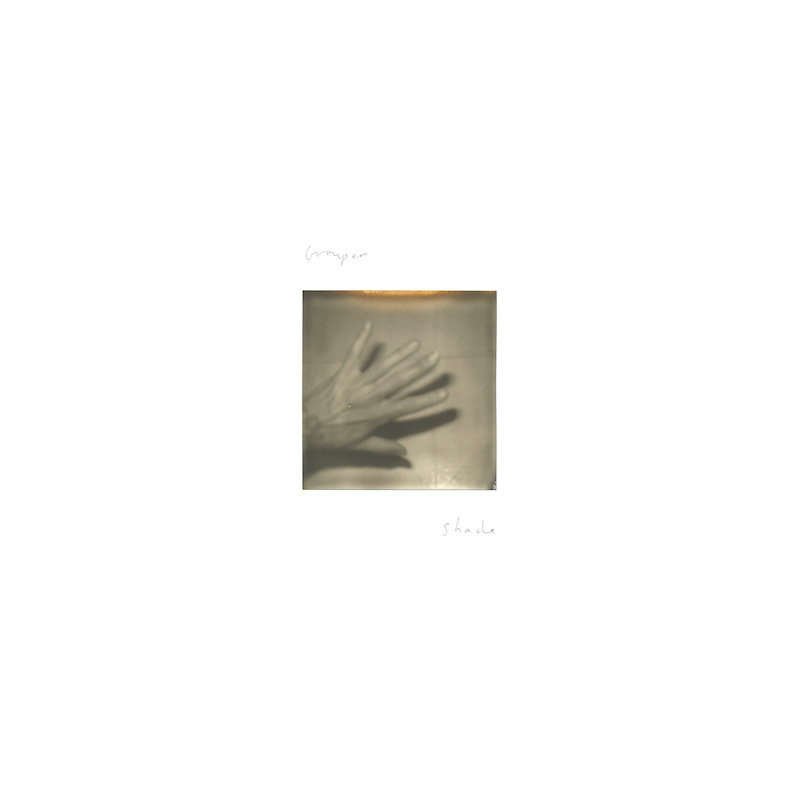 16. Grouper – Shade
Shade is full of oscillations. The record, made up of recordings from the past 15 years, finds Grouper in two modes: supremely clear and extremely noisy. Sometimes distortion threatens to swallow up the song, like on opener "Followed the ocean." And yet Liz Harris' writing would never allow for that. Her melodies are anthemic, even at such a tiny scale. The way the melody rises and falls—even the lowest quality tape would capture that. When the tracks are left bare, we can hear the rustle of clothing and even the slightest bump into the guitar. Harris is interested in this kind of empty space minimalism, capturing the room and the act of making as much as the music itself. This is most apparent on "The way her hair falls," when she plays the wrong note and has to start the second verse over again. It's a tiny moment, like the microwave beep on Ruins' "Labyrinth," but it's full of meaning. – Ben Cohn
Read more: A Beginner's Guide to the Ambient Pop of Grouper
---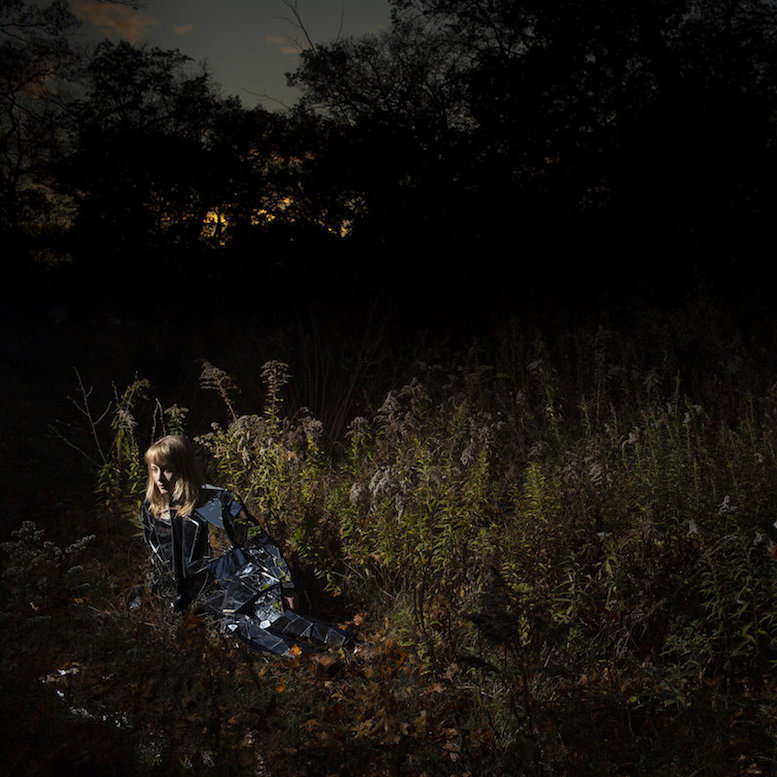 15. The Weather Station – Ignorance
A professor of mine once commented that, in contrast to nature poetry, there has been a dearth of explicitly environmentalist poetry until very recently. The question of how art can respond to the ever-worsening climate crisis is a difficult one, as it hinges on the intersection of the extremely personal and the inconceivably large-scale. How can we fully appreciate the scope of the climate crisis—how can we pay attention, not only to the vastness of the loss on a global scale, but also to our personal relationship to a world that, due to human action, is rapidly becoming less and less habitable? This question, more urgent than ever, has led a wide range of writers, from literary scholars like Sven Birkerts to music critics like Lindsay Zoladz and Sam Sodomsky, to ask how to mourn something at this scale. On Ignorance, Tamara Lindeman (a.k.a. The Weather Station) navigates this challenge by combining the lyric intimacy of nature poetry with the anxiety, grief, and urgency of an environmentalist voice. Take "Parking Lot," arguably the album's centerpiece, a song written for a bird, in which Lindeman merges personal and collective mourning. She sings, "You know it just kills me when I / See some bird fly / It just kills me and I / Don't know why." Discussing the song, Lindeman said, "What's beautiful about birds is that… they show up in our big, shitty cities, and they're this constant reminder of the nonhuman perspective." The bird is a reminder that "over all of these ceilings hangs a sky." – Tyler Dunston
---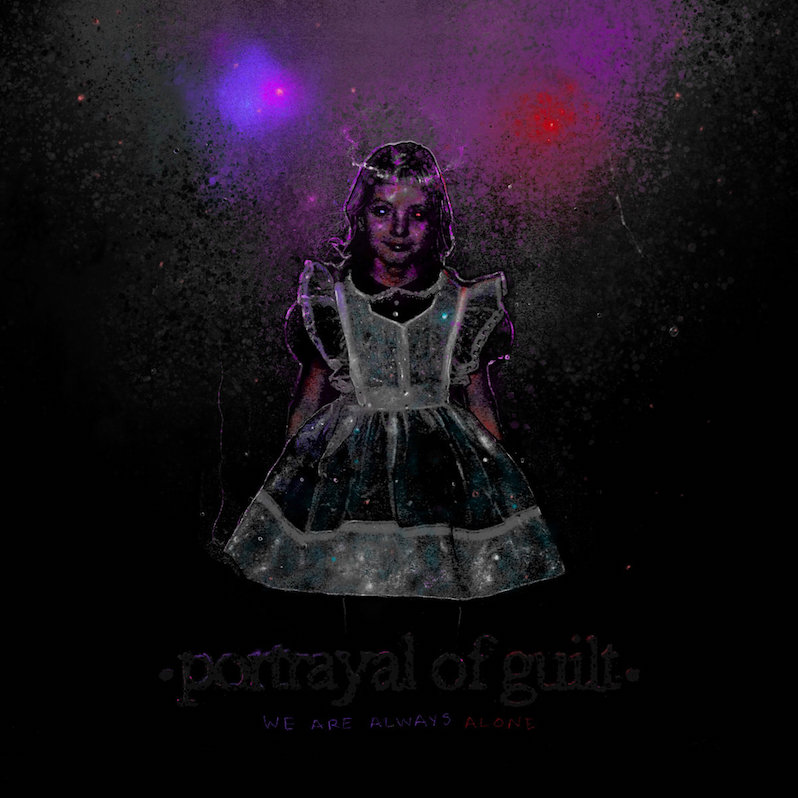 14. Portrayal of Guilt – We Are Always Alone
Screamo is more than grating lyrics, pounding drums and otherwise making a fuckload of noise about death, decay, and desolation. Guitarist/vocalist Matt King of Portrayal of Guilt says there's a variety of pain one experiences "when living in and accepting the horrors of reality." Global vaccine inequality, racism, corruption, violence and destruction are daily occurrences. Given the vivid hellscape mankind has created for itself, it's no wonder hardcore groups like Portrayal of Guilt resonated this year. We Are Always Alone, one of the band's two releases this year, is cavernous yet immersive, intense and cathartic. Between pockets of grindcore rhythms and King's raw, haggard vocals are eerie silences draped with echoing spare guitar notes, an inescapable vacuum where sadness and pain go to die. On "Garden of Despair," King lashes out at the empty promise of prayer proclaiming, "Your faith can't save you / Your prayers, they mean nothing / You'll never know true sorrow / What makes you so different?" Rage can be found in everyone, and Portrayal of Guilt can express it so well. – Emily Reily
---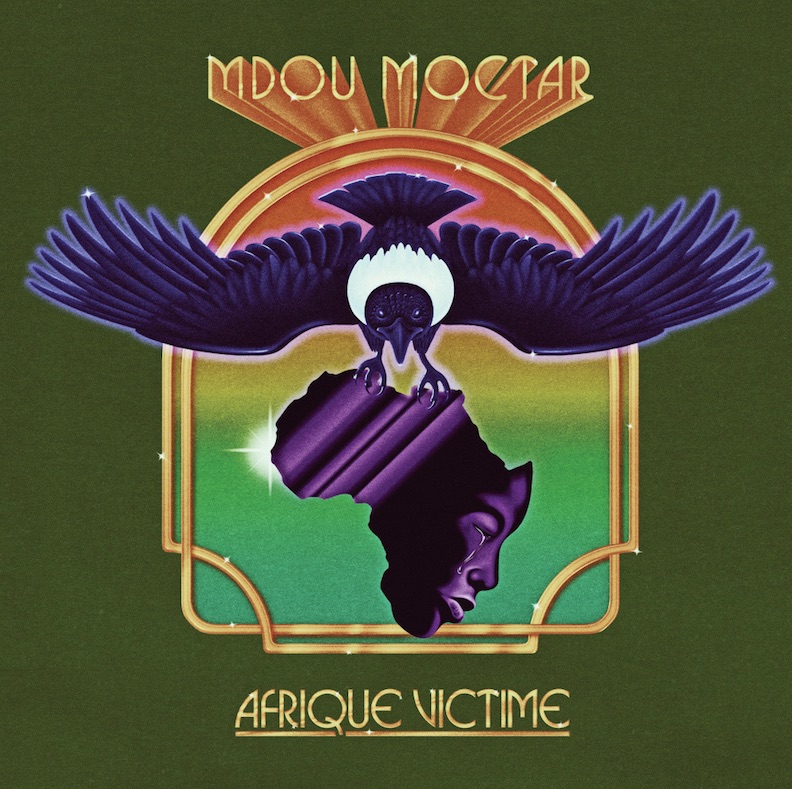 13. Mdou Moctar – Afrique Victime
From the outset, Afrique Victime ripples and buzzes with rich and entrancing spiritual energy. This super-melodic album centers around Mdou Moctar's fuzz-drenched guitar and the delight he takes in both the phaser and wah-wah pedal as he creates snaking, prog-influenced lead lines grounded by looping, funky bass phrasings. Afrique Victime features call-and-response vocals reminiscent of a prayer circle, monastic chant, or tribal storytelling. However, it's the steady, yet syncopated drum patterns that guide the entire project. You can track the compelling rhythms of these songs across the actual drum set,
attendant percussion instrumentation, hand claps, and vocalizations, and the full effect is completely hypnotic. Mdou Moctar possesses a keen ability to build tension and anticipation in his songs through the use of meditative grooves that are both celebratory and cathartic. – Adam P. Newton
---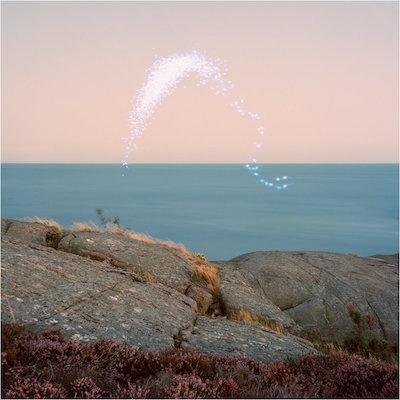 12. Cassandra Jenkins – An Overview of Phenomenal Nature
Though its title carries the academic whiff of an undergraduate thesis (it refers to an exhibition of Mrinalini Mukherjee's sculptures at the Metropolitan Museum of Art), Cassandra Jenkins' sophomore record is much more of a self-help guide, a soothing listen that meets you where you are and helps you find your center. Its songs drift along, unhurriedly, swaddling you in new age synthesizers and sighing saxophones and warm guitars, and its emotional palette is as rich as its musical one, touching on grief ("Ambiguous Norway"), platonic love ("Hailey"), the gentle pressure of anxiety ("New Bikini") and the possibility of finding catharsis in someone else ("Crosshairs"). And on "Hard Drive," the album's dazzling centerpiece, Jenkins takes us through four everyday encounters on the way to something that feels like enlightenment, as if to remind us that it can be found all around us. Take a deep breath; think of something you're grateful to have found this year, that you want to bring with you into the next one. Breathe out. – Jacob Nierenberg
---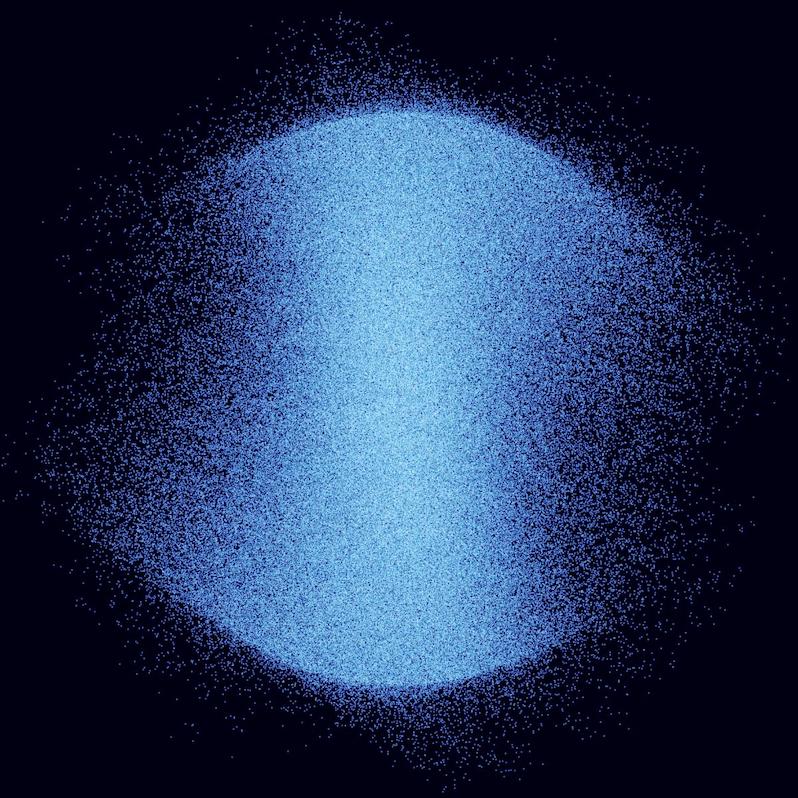 11. Deafheaven – Infinite Granite
Infinite Granite is a record simultaneously foreseeable and unexpected. Deafheaven are another of the many groups on this list that seemingly live to overturn our conceptions of what they are at their very heart. In this case, the sharply melodic turn, eschewing harsh vocals entirely, feels almost counter to their previous black metal inclinations. But that black metal was always one more informed by screamo than by hardcore punk like the earlier waves of the genre, and like all great screamo bands Deafheaven has always been interested in post-rock textures, melodic shape and the power of alt rock as the maturing ground for previous extremist energies. What remains, however, is what makes Deafheaven such a great band: not the harsh screams, not the metallic motifs, but the melodies that make your eyes water on instinct, the lyrical turns that aren't just good-for-metal but straight up good poetry, and a sense of painting universes of color in blues and purples and blacks. It's always been in vogue for certain types to sneer at this band. That's okay; this band is better than they'll ever be. – Langdon Hickman
---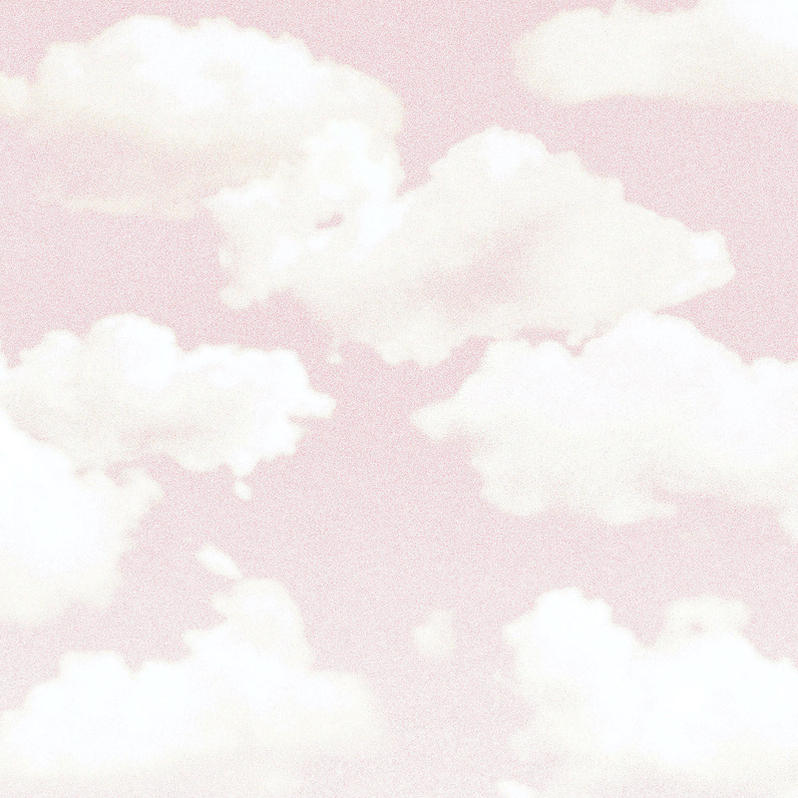 10. Turnstile – Glow On
It's difficult to overstate just how important an album Glow On is for revitalizing and solidifying hardcore, particularly to a new generation. Much like Deafheaven's efforts on the now immortal Sunbather were rebuked by a fairly insular metal contingent, Glow On is seeing a similar reintroduction of hardcore punk as a concept for listeners—one to which purists have shown more than a little resistance. Without a hint of irony, it's genuinely fresh, memorable, and brilliant. No doubt its unwavering intensity is part of producer Mike Elizondo's efforts to elevate. Every snare hit feels embattled against a crashing roar of guitars, and the next second there's an understated harmony against a panorama of digital drums. It's Refused by way of Animal Collective in the band's sheer willingness to experiment and produce something exciting beyond narrow boundaries. Hardcore doesn't get much better or more unpredictable than this; from samba-influenced rhythms to hypnotic and spellbinding chord progressions, Glow On is a tight, intense and unforgettable album. Hardcore lives. – Brian Roesler 
---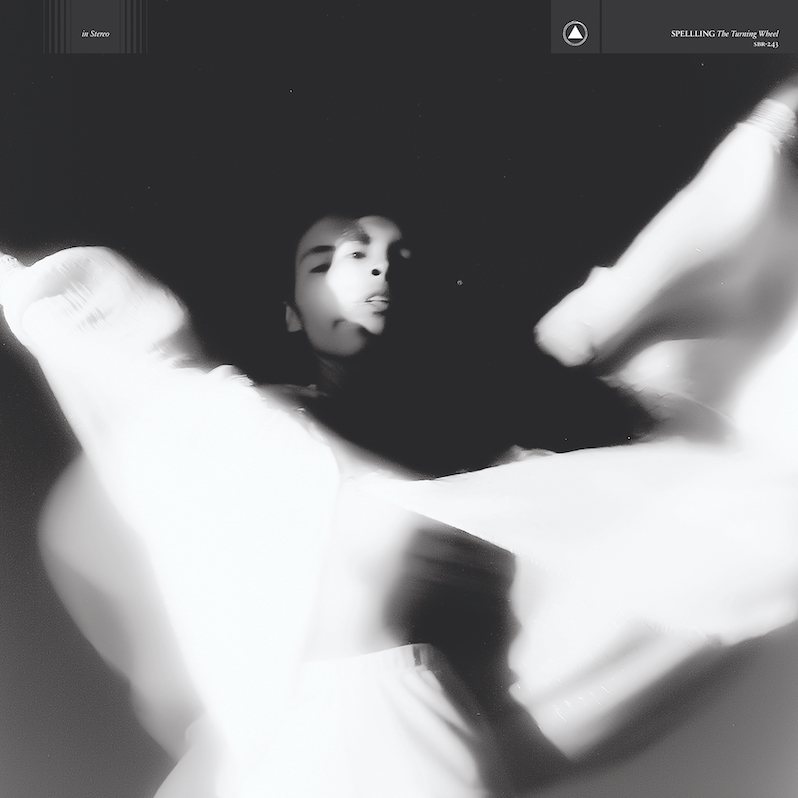 9. Spellling – The Turning Wheel
Chrystia Cabral began writing many of the songs for The Turning Wheel with the intent of other artists recording them, but by the end of the process she found herself unable to actually let go of them. That might partially explain the transition from bedroom darkwave soloist to classic symphonic soul artist, but Cabral's always harbored the capacity to craft something Bigger. Here it comes into full bloom through two discrete halves—"Above" and "Below"—which balance the brighter orchestral R&B influence of Minnie Riperton with lusher and more expansive versions of the haunted carnival that's become her signature sound. It's an album about Big things, too: The cyclical nature of life and death, identity and the dualities inherent in being a living participant of the earth. It often feels like a more ambitious production than simply an album, or as she put it, "Spellling the musical." Cabral has created something mesmerizing in its breadth and versatility, featuring the best songs she's written to date—no wonder she wasn't willing to give them up. – Jeff Terich
Read More: Spellling seizes the moment
---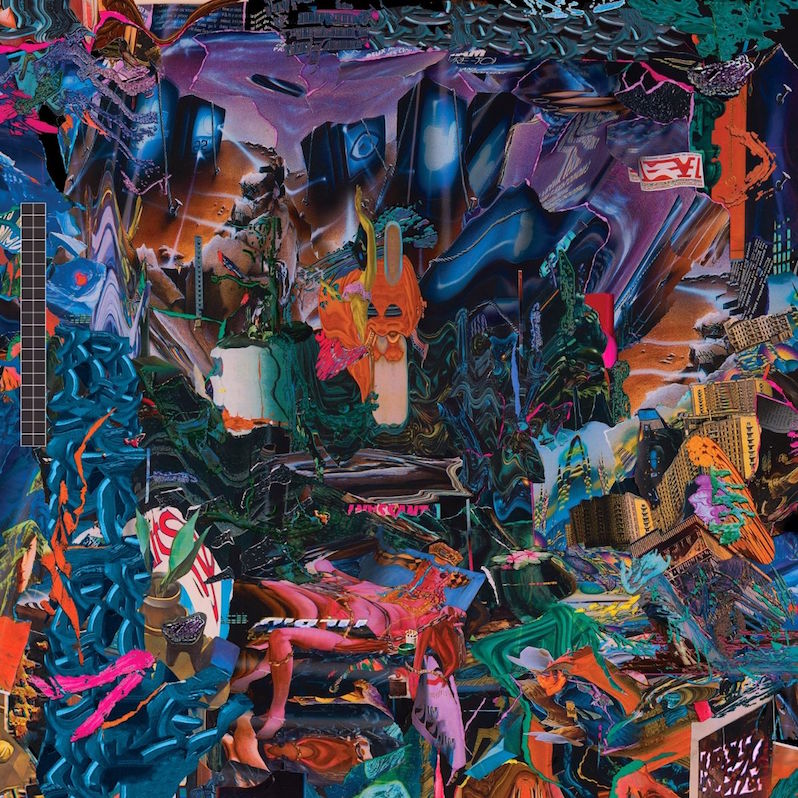 8. black midi – Cavalcade
Cavalcade is a thrilling, acrobatic album, capable of Olympic-level tone shifts and extremely precise, technical musicianship. With mathematical precision, it leaps from violence to tenderness and back at jarring speeds. Moments of real beauty ("Diamond Stuff," "Ascending Forth") are situated directly next to tracks that sound angrily frustrated ("Slow") or completely unhinged ("Hogwash and Balderdash"). It all flows, tied together by nifty transitions, lyrical themes of helplessness and stagnation, and an attention to detail that gives the impression that you're trapped in a highly specific nightmare, or a version of the Sistine Chapel painted by Hieronymus Bosch. New material at the band's live shows imply that the follow-up to Cavalcade will significantly focus on Hell, implying that black midi be venturing even further into this dark pit of sublimity. That's an exciting thought, but Cavalcade has enough intricacies to tide us over until they make that descent. – Sam Prickett
---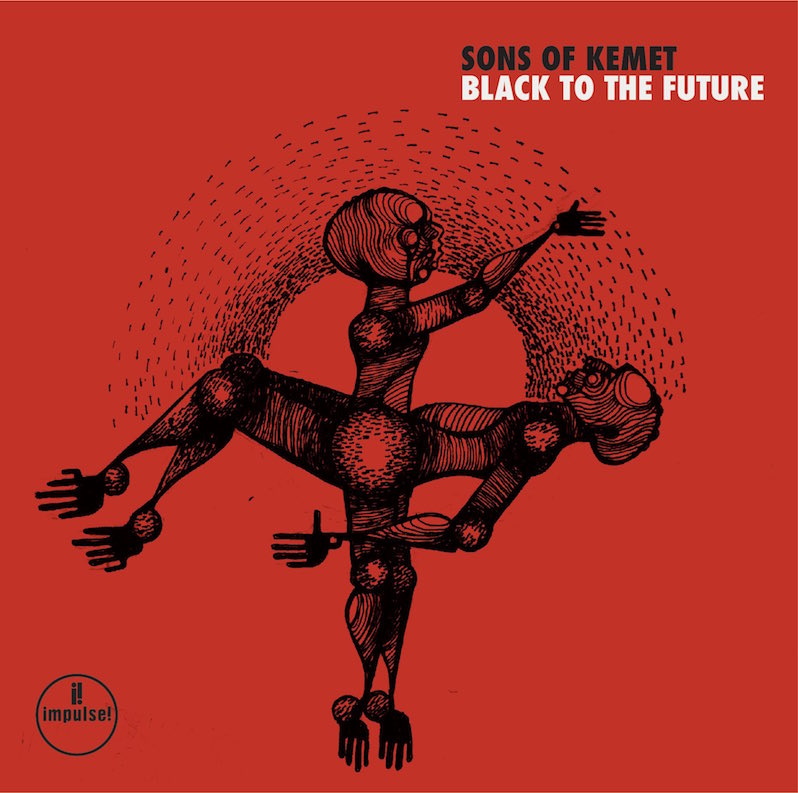 7. Sons of Kemet – Black to the Future
While there is no shortage of truly excellent jazz records when it comes to chops, to melodic sensibility, to musical adventurousness of form, it is harder sometimes to find jazz records that are as fierce politically and spiritually as the key players of hard bop and post-bop's golden era. Without turning this into a treatise on the state of contemporary jazz, it is safe to say that Sons of Kemet consistently fulfill in areas both political and musical, offering jazz that is at once full of vibrancy and a jubilant sense of rhythm while bleeding and pulsing with a real human soul. This is a type of music that can at times verge more cerebral and academic than warm and human; Kemet have never once failed in this regard. There is sweat here, heat, like slipping into a Louisiana brothel after busting up a crossburning. This is not Black pain but Black joy, Black survival. That tuba player Theon Cross released a year-end solo record himself this year, represented in part by this Kemet record, is testament to how limitless the musical powers at work here seem to be. – Langdon Hickman
Read More: Sons of Kemet's Journey of the World of the Artist
---
6. Black Country, New Road – For the First Time
For the First Time is a big ball of jitters. Compiling revised versions of their earliest singles and a few brand new cuts, the first proper release from this London septet documents the angst of later millennials and Zoomers and, on some level, tries to atone for the self-inflicted parts of it. Isaac Wood narrates nervous and nervy encounters with class warfare, sexual assault, and psychiatric medication, his arrested yelping sounding like everything going on around him is against his will. This all plays out against the broad, Marquee Moon-like textures of the rest of the band, their skronk picking up horns and quaint keyboards along the way, flirting with Eastern European melody like a post-rock tarantella. – Adam Blyweiss
---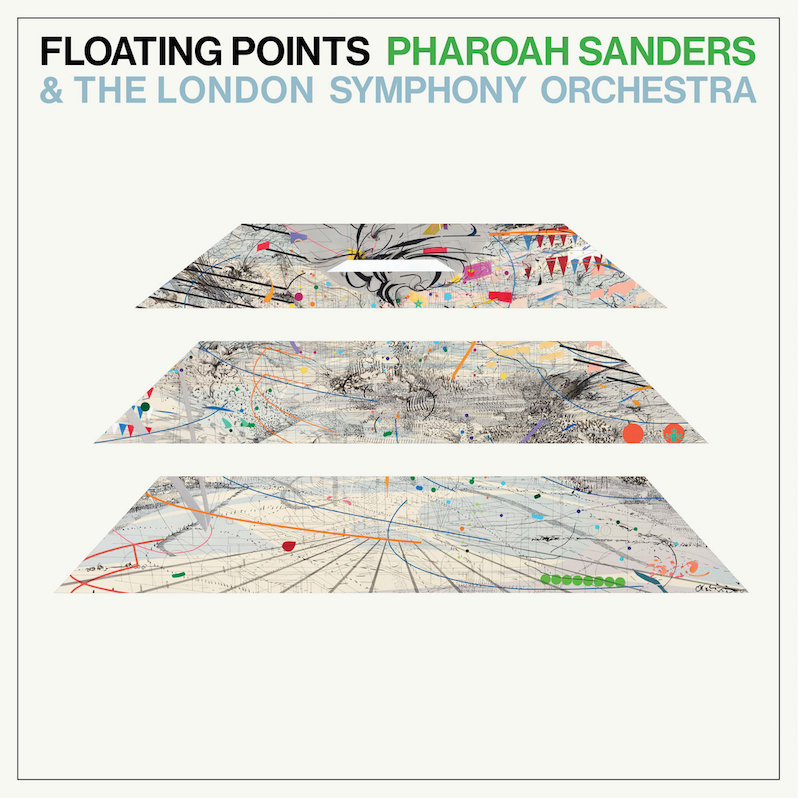 5. Floating Points/Pharoah Sanders/London Symphony Orchestra – Promises
There's something so mysterious about the opening theme which recurs throughout this piece. It flits in and out as it pleases, capable of surprising the listener even when they heard it a mere 30 seconds ago. Like this refrain, Promises' movements at times evoke a sea—full of lulls and swells, the composition is a bed on which the barque of Pharaoh Sanders' incomparable sax goes swimming. There are some moments on this record where things get so quiet you strain your ears for the smallest detail, and there are others in which a sudden surge arises that is almost overwhelming—for example, the cresting strings of the London Symphony Orchestra on "Movement 6." It's a breathtaking moment on the record. For an album that at times evokes ambient music, a passage like this one is especially notable, reminding us that, in terms of its logic and its structure, Promises is anything but an ambient piece. In contrast to ambient music as defined by Brian Eno, Promises, while no doubt interesting, is never ignorable. And if our attention ever does drift away, Sanders' playing is always there to wrench us back into the present with a measured yet piercing call. – Tyler Dunston
---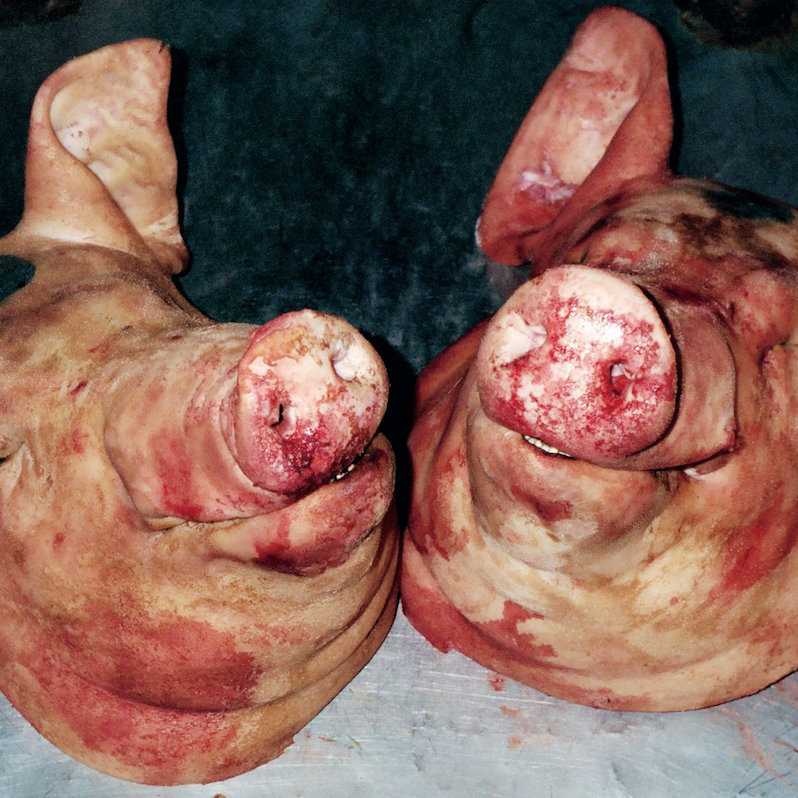 4. Armand Hammer – Haram
The Alchemist and his increasingly inventive, austere production under the intense, hyper-intelligent and provocative rhymes of Armand Hammer give us Haram: The set of 14 hallucinatory tracks feels musically vibrant—sonic traces range from soul and jazz to the avant-garde—yet is also akin to an armory of edged weapons, each one sharper than the last.
MCs ELUCID and billy woods are both technically proficient and deliberately labyrinthine in their rhymes and the delivery thereof. "Black Sunlight" exemplifies this perfectly. It covers everything from the financial crimes of their namesake and Wesley Snipes' tax evasion charges to the frustration of performative political stances and Allen Iverson's legendary booze-soaked "We talkin' about practice?" press conference—just in Woods's opening verse. Neither he nor ELUCID seem to particularly care whether the listener "gets it;" their swagger convinces you they've tapped into secret truths.
Other songs lean toward more personal themes, like "Falling Out the Sky:" A predictably excellent, vulnerable guest spot by Earl Sweatshirt, an eerie keyboard melody and a delightful David Lynch vocal sample frame woods' and ELUCID's detailed observations from childhoods in places where people grow up too fast. Typing out their lyrics seems woefully inadequate compared to hearing them, but consider just one line from "Sky"—"Hurt people hurt people"—as one of Haram's core thesis statements. – Liam Green
---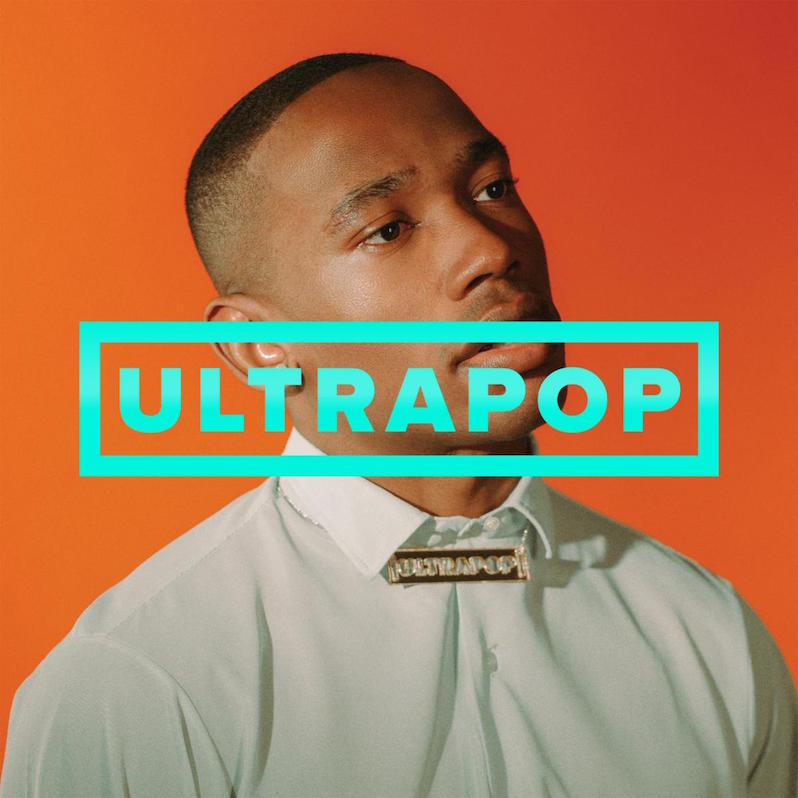 3. The Armed – ULTRAPOP
ULTRAPOP is an unadulterated dose of life itself: chaotic, energetic, and wildly confusing. As The Armed clearly have come into their own (and come out) as a collective, everything about them starts to make more sense. The online shenanigans, the muscles, the vivid monochromatic palette, the anonymity and rotating cast—the broader purpose of it all comes into focus. The Armed pump out dazzling, life-giving energy as a stimulating invitation to take it all in. In the introduction to the music video for "AN ITERATION" they seem to give us a directive for how to process their music: "There is no such thing in the world as absolute reality. But everything you felt and everything you thought about during this experience is yours. And what you decide to do with all of that, is your choice." Their work is as much critiquing as exhorting (if either at all) revealing a world that is not good or evil or even neutral, but simply bubbling with life, both brimming and devoid of meaning. All we have to do is look, fully, and make our own choice. – Forrest James
---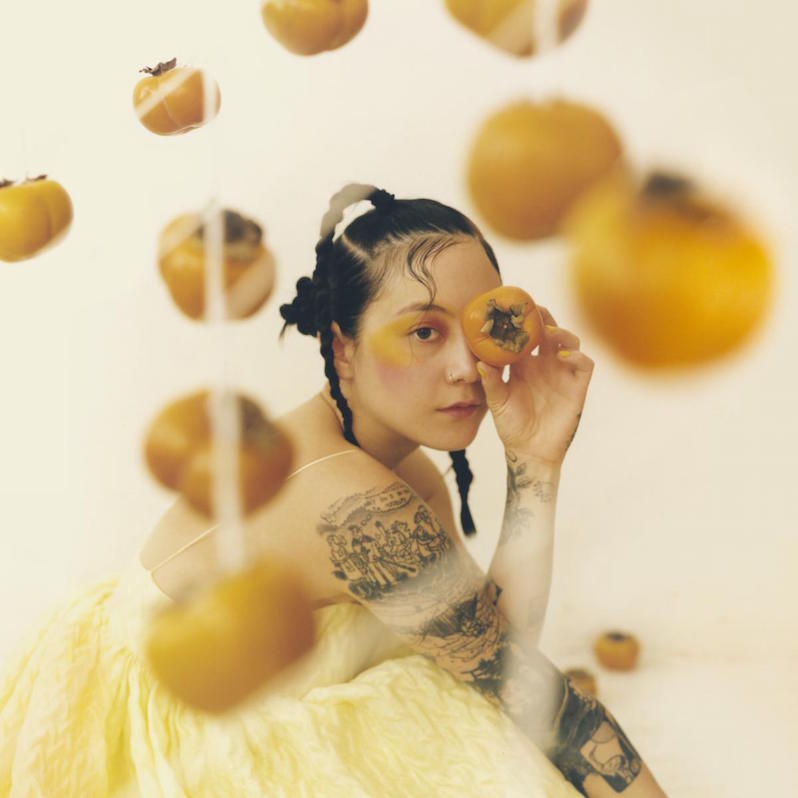 2. Japanese Breakfast – Jubilee
For an album titled with a word that sparks feelings of joy and triumph, Michelle Zauner has certainly experienced her fair share of pain and sadness before reaching her moment of jubilee. This past year, Zauner released her memoir Crying in H-Mart, detailing her mother's battle with cancer and the grief that followed. The third album by Japanese Breakfast, Jubilee pairs Zauner's cheerful, otherworldly brand of synth pop and occasionally grungy rock to create a refreshing sound—a new beginning for Zauner and the band. Opener "Paprika" arrives as an anthem of joy and strength, employing Zauner's infectious vocals to create a tone of warmth, kind of like watching the season's first snowfall positioned next to the fireplace. "Savage Good Boy" is a charming, bold take on the "five-year plan" question and the looming fear of climate change. Instead of being consumed by anxiety, Zauner pokes fun at the expectations of adulthood, paired with a delightful music video featuring Michael Imperioli. Jubilee's brilliance lies in its ability to take the terrifying, and repurpose it as comforting musical moments. Zauner's work grows stronger with each album, this one allowing her the time to reflect and rejoice. – Virginia Croft
See More: Japanese Breakfast live gallery
---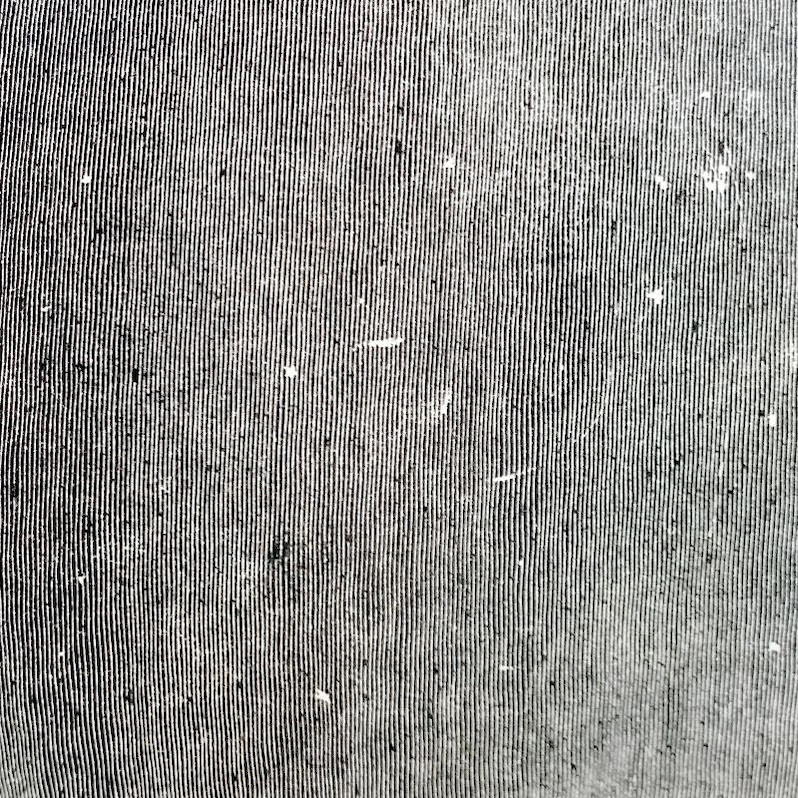 1. Low – HEY WHAT
When we first encountered Double Negative three years ago, it was impossible to read it as anything other than a sign of the times. The twelfth album from slowcore veterans Low came together in a world where concepts such as humanity and truth and hope seemed to be fading by the day—things that we normally turn to art to be reminded of, but Double Negative embraced the void, smothering melodies and vocals under thickets of static. Too inscrutable to be called a protest album, it understood that there was little use in pointing fingers when the dread was all around us: "Before it falls into total disarray / You'll have to live a different way," sang musical and life partners Alan Sparhawk and Mimi Parker on the album's closer.
HEY WHAT, Low's thirteenth album, entered a world that felt no less broken than its predecessor. The avatar of American authoritarianism has been dethroned but not destroyed, and his poisonous influence persists. The COVID-19 pandemic—not even a whisper of a possibility at the time of Double Negative—raged through another year, claiming millions more victims despite the existence of vaccines. The climate crisis continues to escalate as temperatures and sea levels rise. Returning to Double Negative's musical and emotional palette, HEY WHAT finds Low looking out at this world as if to ask: Now what?
"No, you're never gonna feel complete / No, you're never gonna be released," Sparhawk and Parker sing over a roar of distortion on "Days Like These," HEY WHAT's lead single. It's almost jarring to hear them so clearly after Double Negative—is there a deeper meaning behind HEY WHAT's foregrounding their vocals? Perhaps it's to suggest that there is a light at the end of the tunnel, and that it's gotten brighter, making it easier for us to understand where we go from here. But that doesn't necessarily mean that getting there will be any easier, and HEY WHAT doesn't mince words about getting there—how much time we have left, what we're willing to give up along the way, who has waited the longest and paid the
highest price.
If we're going to get there at all, HEY WHAT suggests, we're not going to get there alone. We hear this sentiment lovingly on "Don't Walk Away," when Sparhawk and Parker sing, "I have slept beside you now/ For what seems a thousand years." The album's first words also frame it as a warning: "The consequences of leaving / Would be more cruel than if I should stay." That opening song, "White Horses," is as abrasive as "Don't Walk Away" is heartfelt, never more so than when it reminds us "There isn't much past believing / Only a fool would have had the faith." But HEY WHAT forces us to consider if there's much else in any other direction. – Jacob Nierenberg
---