Moss Icon : Complete Discography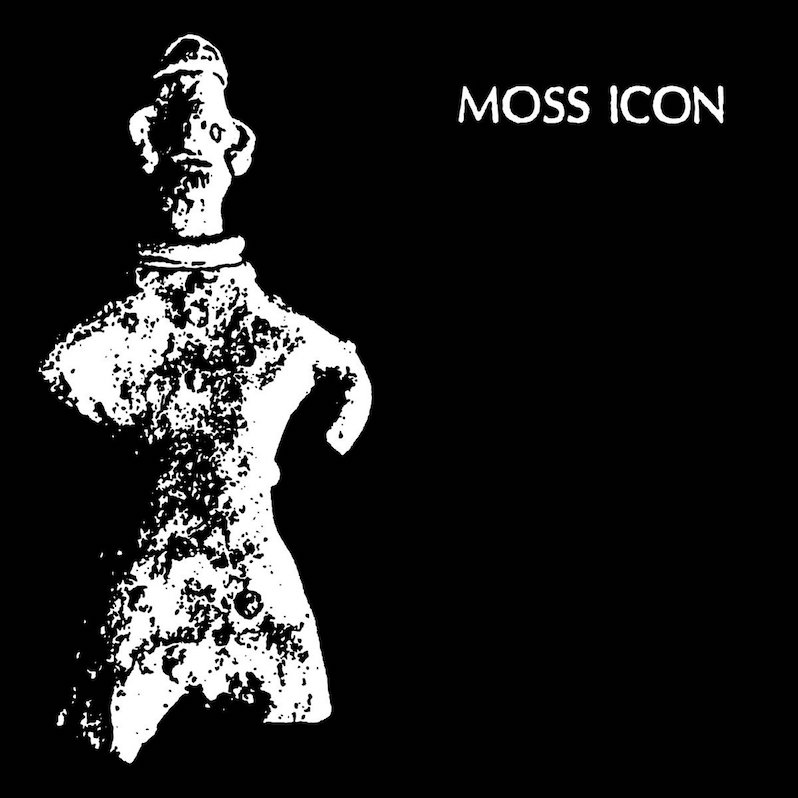 By the time Moss Icon's debut Lyburnum Wits End Liberation Fly was released in 1994, it was already a relic of a bygone era. The Annapolis, Maryland band had been broken up for three years, and in contrast to other bands rising to prominence at the time—Jawbox, Sunny Day Real Estate, Cap'n Jazz—its raw, visceral quality had more in common with mid-'80s hardcore punk than it did with the distinctively '90s-bred emo and post-hardcore. It garnered little attention upon its release, and remained somewhat difficult to track down, despite a handful of reissues and compilations that arose in the years to follow. Tracking down official Moss Icon releases required some homework, possibly some networking, and maybe a bit of bartering as well.
For those who got their hands on Lyburnum, or the Hate In Me EP, or other obscurities that popped up since, however, the reward outweighed the effort taken to find them. An avant garde post-hardcore band that's now considered a forerunner of emo (which the band, like all proto-emo bands, steadfastly denies having any active role in), Moss Icon played a uniquely dark and visceral style of punk rock that could be as haunting and eerie as it could be pummeling. They could be as emotionally exhausting as Rites of Spring or Hüsker Dü, or as harrowing as Joy Division, with an abstract approach showcased through their innovative melodic sensibility, and singer Jonathan Vance's transitions from raspy, earnest soliloquy to full-throated scream. Unpredictable, yet always in pursuit of a more thoughtful and interesting take on punk rock, Moss Icon provided a highly unusual listening experience.
Eighteen years after the posthumous release of Moss Icon's one and only full-length album, Temporary Residence has put together a compilation of the band's complete discography, aptly titled Complete Discography. The two-disc collection includes all ten tracks from Lyburnum, plus the Hate In Me EP and singles initially collected on It Disappears. It's a fairly ample amount of material for one release, but when you consider that it's more or less everything the band recorded in their short time together, it seems a lot less overwhelming. There are, in total, 19 songs here, which isn't a lot, though there's plenty of bands who existed for one 7-inch that we never hear about, and being able to have all of these tracks in an accessible, convenient package is worthy of celebration.
Complete Discography is sequenced in a fairly straightforward manner, with the original full-length Lyburnum comprising most of the first disc, and the EP and singles material lined up thereafter. It's a little curious that the last two tracks of the album got pushed to the second disc, though it doesn't really interrupt the flow all that much. And given the short period in which the material was recorded and released, one doesn't so much get a sense of artistic transformation as one does a brief but intense burst of inspiration. What's even weirder, however, is that the full-length program, almost contains a progression of maturity and complexity in itself, which is probably best explained by the fact that Lyburnum was recorded in pieces at various times, with different permutations of the same band coming out in each session.
As post-hardcore goes, the ten songs that make up the band's 1994 debut is strikingly diverse and engaging throughout. The raw, metallic chug of "Mirror" is practically old school hardcore, Vance launching into a red-faced scream in the song's final 30 seconds, while "I'm Back Sleeping, or Fucking or Something" continues his unhinged bark. The band's more nuanced arrangements begin to arise with "Divinity Cove," an intriguingly peculiar track that comes across like Henry Rollins giving a Christian sermon, and "Locket," whose stark riffs bring to mind the earlier, more punk-edged incarnation of Joy Division. "As Afterwards the Words Still Ring" swirls with Slint-esque abstraction, the 11-minute "Lyburnum – Wit's End" descends even further into open-ended post-rock, and the closing "Kick the Can" is simply post-punk perfection.
In as much as Lyburnum is an expansive and seemingly evolving piece of art in its sequence, the material that accompanies it is complementary, a continuation of its statements in either direction chronologically. Some of it is more cleanly recorded, like the magnificent "Memorial," a socio-political meditation set to jazzy rhythms and post-rock rise and fall. "Guatemala" is even more quietly intense, its more precise rhythmic progression a vessel for seething, slowly escalating rage. And the trio of selections from Hate in Me that close out the compilation return to a place similar to how "Mirror" started off — loud, heavy, angry and firing on all cylinders.
There's always a tendency among listeners and worshippers of obscure, cult artists to seek out music simply because it's so hard to find. Yet to keep it from a broader audience is only doing a disservice in the long run. Moss Icon didn't stick around long, and perhaps demand for their music was never that high to begin with, but Complete Discography is here, it's intense, and absolutely essential.
Similar Albums: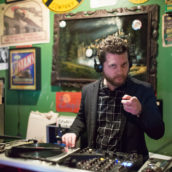 Jeff Terich
Jeff Terich is the founder and editor of Treble. He's been writing about music for 20 years and has been published at American Songwriter, Bandcamp Daily, Reverb, Spin, Stereogum, uDiscoverMusic, VinylMePlease and some others that he's forgetting right now. He's still not tired of it.