Nada Surf : Never Not Together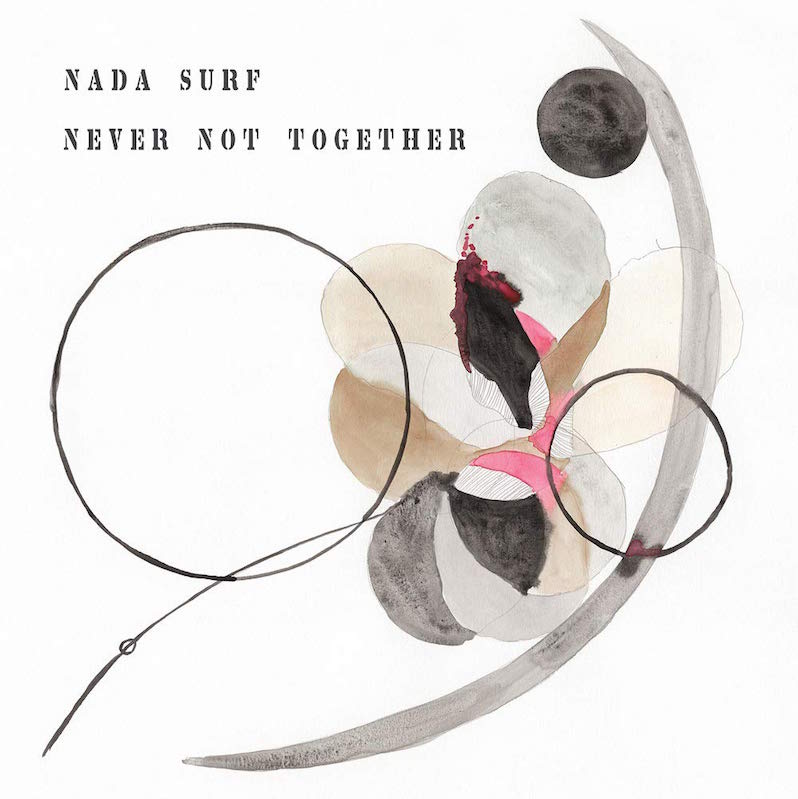 Nada Surf's influence across multiple genres and, at this point, more than two decades, is inarguable. Graduating from lyrically contemplative and sleek pop perfection with 2002's Let Go to the jazy, raw spectacle of 2012's The Stars Are Indifferent to Astronomy, the band has seen marked developments that denote more than just maturation of the band and its members, but rather purposeful and sometime slavish devotion to capturing a specific sound, perfected early on and rarely diverting from it. Most anyone familiar with the scope of any artist with as long a history understands the potential problem with this. In this instance however, it is a testament to the band's talent, and focus. Never Not Together finds vocalist and founder Matthew Caws and crew affixed to the notion of refinement instead of staking out bold new territory. That's not a bad thing by any stretch, as this album seems to catalogue the happy accidents that emerged from such a journey.
This journey begins with "So Much Love," a track that feels as elated as its title might suggest, without an ounce of cynicism, irony, or apathy. Forgoing any bluster or significant intensity, there's currents of easy and light compositions that become arresting with a signature pop chorus that lingers long after. The track defines the shape of the first half of the album, building on a platform of consistency and either adding or subtracting elements until a newer sound emerges. It's simple, but effective.
A tempo change results in "Come Get Me," a slower affair that showcases its warm, steep guitar tones alongside a whining synth that pulsates in dulcet tones. The general foundation and soundscape doesn't change that much on "Live Learn and Forget," the synth dissipating for an analog piano and harmonious echo, accented with near perfect featherlight percussion uplifts Caws' vocals to form an ambitious and dulcet pop laced sonic snare. Tracks like "Just Wait," with its twinkly exposed guitars backed by gliding string accompaniments, feels compulsory for the genre spaces they're working within, but its scope and devotion to the band's presented aesthetic keeps it from redundancy.
There's equal efforts to preserve what does work as well, with "Something I Should Do" featuring a prolonged keyboard presence, pulsing tempo, and Caw's flirtations with falsetto arrangements during the chorus and a spoken word breakdown (reading more as a manifesto of hope) is utterly fascinating. "Looking For You" opens with a choir, evolving into a sweet, dreamy affair that shows a fondness for experimentation that informs the rest of the album. Its midpoint is by far the band's most accomplished moment on the album, pained with hope, and eclipsing its melancholy with an effective, screeching (if still restrained) guitar solo.
It's "Mathilda" that really showcases how far the band has come in two decades. Featuring arpeggiated math rock progression with a pronounced ethereal soundscape, "Mathilda" features distinct tempo changes and an enthralling chorus that certifies this track as an absolute darling, a certifiable epic that ends with a subversive and deeply moving measure that lingers long after.
Never Not Together is a relentlessly optimistic, tonally consistent rush of warm rock that goes straight to the soul. However, there is a sameness in the production that stifles some of the finer details, accents that should have had more prominence feel unnecessarily subdued. There's equal amounts of startlingly bright hooks along sometimes frustrating cameos of finer instrumentation or instrument diversity that disappear too quickly. Muted sonic profile aside, this is not so much a faithful continuation of their body of work, nor a complete departure. The album is through and through a wonderfully bright companion to a career of outstanding songwriting, with a coda that shows just how much experimentation they can insert while still making it feel like those two decades never passed at all.
---
Label: Barsuk
Year: 2020
---
Similar Albums: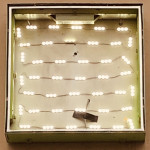 Oso Oso – basking in the glow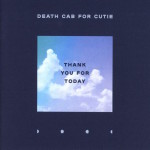 Death Cab for Cutie – Thank You For Today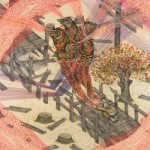 Rogue Wave – Nightingale Floors