Nduduzo Makhathini : In the Spirit of Ntu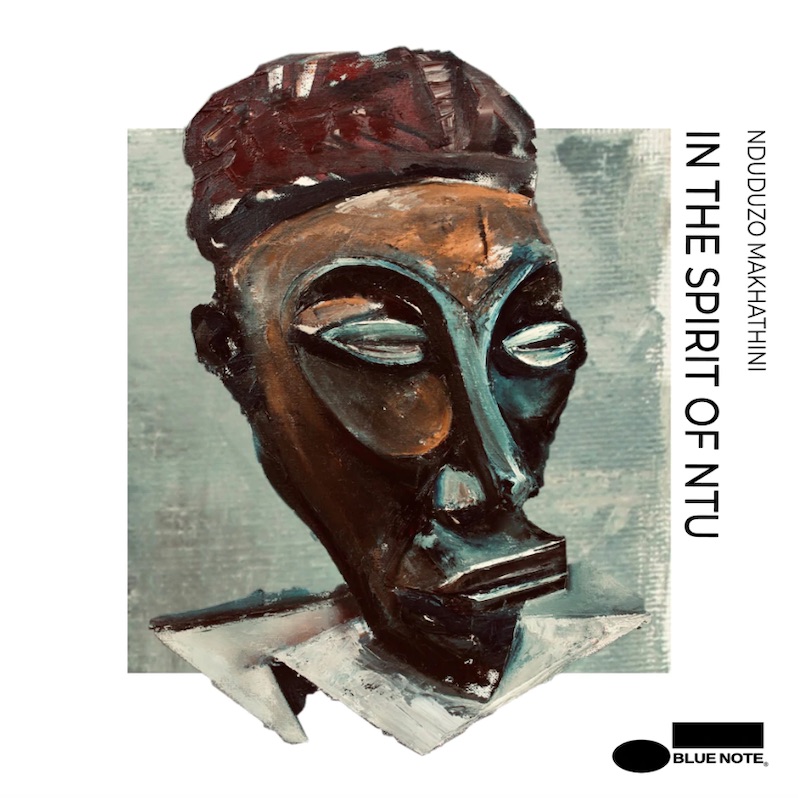 Nduduzo Makhathini is an artist with a deep commitment to a sonic exploration of ancestry, the past, and a kind of spiritual conversation across temporal boundaries. Some of his previous albums have explicitly described this intention: 2020's Modes of Communication: Letters from the Underworld and 2015's Listening to the Ground. The philosophical pretext for Makhathini's work is neatly expressed in the Akan people's Sankofa symbol. In West African philosophy, the image of a bird with its head turned backwards and an egg held in its beak symbolises the importance of looking back to the past before moving forward. This is, in short, a forward- looking traditionalism. In this way, Makhathini's body of work is similarly progressive. His exploration of traditional African sounds never seems conservative or deferential: here, reflecting on the past is a part of moving forward, rather than an end in and of itself.
Beginning with the driving "Unonkanyamba," Makhathini's recurring piano melody meets with dense polyrhythmic African percussion. It's a fiery, hypnotic opener with terrific solos from Makhathini, saxophonist Linda Sikhakhane and trumpeter Robin Fassie Kock. After the intensity of the opener, the mournful, soothing tones of "Mama" make for an evocative and distinctly South African piece of cool jazz. Along with a powerful solo by Kock, guest vocalist Omagugu Makhathini's performance is beautiful; alternately soothing and urgent.
Following on, "Amathongo" is another terrific cut featuring Makhathini's chanting and more propulsive polyrhythms from drummer Dane Paris and percussionist Gontse Makhene. What's more, throughout the track—and throughout much of the album—there is recurring vibraphone from Dylan Tabisher. We then shift tones to the unsettled, meandering dissonance of "Nyonini Le?". It's a compelling listen, showcasing the disquiet of the album's political context: Makhathini has spoken about the album emerging out of a system that has "always been a minute away from collapsing." Behind scheming piano and Makhathini's wavering vocals, drums bubble away beneath the surface, never cohering into something stable. Its oppressive atmosphere is particularly effective, remaining with the audience long after listening.
Thankfully, "Emlilweni," which features a fiery performance from American saxophonist Jaleel Shaw, retrieves some kind of freedom. If "Nyonini Le?" is the nervous, shadowy coordination of rebellion, "Emlilweni" is the protest itself; an impassioned cry. "Re-Amathambo", featuring German jazz singer Anna Widauer, reworks a track from 2017's Ikhambi but places it within a slower, relaxed mood. "Abantwana Belanga," might be the most explosive cut on the album, the percussion blurring into untraceable high-tempo rhythms. The consistently brilliant Linda Sikhakhane and Robin Kock appear here too, weaving effortlessly between dense instrumentation. We then get more of Makhathini's wonderful vocals on another highlight, "Omnyama." It's a magnificent, affecting fusion of traditional African chant, hand percussion, and typical jazz instrumentation; one of the record's high points.
Finally, we have the last two tracks on the album. "Senze' Nina" is a mournful composition, repositioning an anti-Apartheid Xhosa protest song as a reflection on gender-based violence in South Africa. The solos are once again phenomenal each giving way to Makhathini's powerful vocal refrain. If somehow this wasn't enough of a moving finale for the listener, we end the album with the astonishing "Ntu," a relatively stripped-back track that, despite its shorter runtime, manages to effortlessly step between diverse moods. It's a testament to Makhathini's playing that he can shift so seamlessly between huge tonal gulfs. The track seems to capture the full spectrum of the record's many varied sentiments: in just five minutes there is a sense of mourning and loss, a powerful, indignant anger, a deep-rooted spirituality, a transient peacefulness. It's one of many special moments on a truly phenomenal record.
---
Label: Blue Note
Year: 2022
---
Similar Albums:
Noah Sparkes
Noah Sparkes is a UK-based culture writer specialising in film, TV, and music. With a particular interest in the intersection of culture, politics, and history, Noah has written in a variety of outlets.