Oneohtrix Point Never : Returnal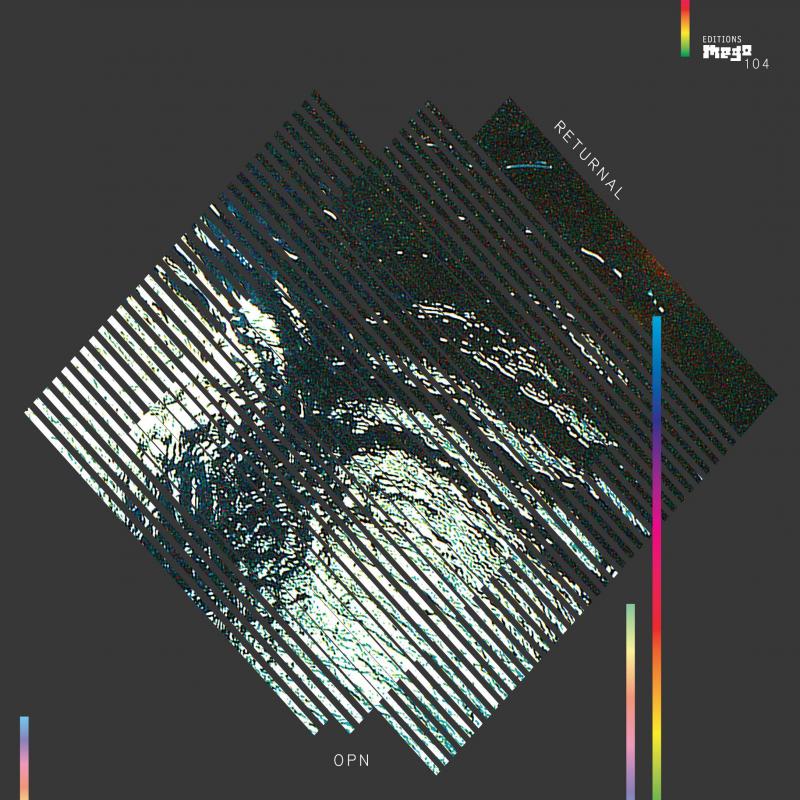 Dan Lopatin has put out quite a bit of music in the years since his first release as Oneohtrix Point Never in 2007. Much of it came out on limited cassettes, CD-Rs, and LPs on a number of different labels, and some of these tracks were collected on the 2009 double CD, Rifts. Returnal promises to build on the already escalating attention paid to Lopatin by a decidedly heterogeneous set of admirers. His music is often gentle and expansive, made from analogue gear programmed to, as he recently put it in an interview with dance music hub Resident Advisor, "model environments or feelings, almost like the impressionists."
Certainly, there is intelligence to OPN's music, a sort of musical thinking that explores the resonances of textures and small shifts in atmosphere. Returnal is probably his most subtle work to date, traveling into the fascinating space opened up by nothing happening, or rather things happening very slowly in a world which fascinates through density of mood rather than by linear development. Which is not to say that there is nothing "pop" about OPN, or that he is unable to maintain an edge while delving into the smooth sheen of otherworldly projections. The psychedelic aspect of this music seems taken from unexpected places, the uncanniness of certain soft-rock synth sounds (related, but further removed, from Ariel Pink's recalibrating of them), degradation of samples taken from low bit-rate sources like YouTube.
OPN's music does seem designed to overwhelm listeners-like that 0f '70s Krautrock outfits such as Popol Vuh, Cluster or Ash Ra Tempel, for example-but often simply floats by, hooking the listener with tenuous strings, the fragility of which adds to the impress of the sounds. There seems to be a logic to the progression of tracks here. The violent shards of noise that make up opener, "Nil Admiri," function to sever the listener from one state and prepare her for another, the delicate, drifting beauty of "Describing Bodies" and "Stress Waves," tracks that call to mind Wolfgang Voigt's Gas album, Pop, in the way the use loops to manufacture the attraction of dreams from relative stasis. These are followed by the title track, a web of arpeggios haunted by Lopatin's heavily treated vocals. The result is suggestive of Karin Dreijer's work, both with The Knife and as Fever Ray, ghosted and enthralling.
"Returnal" is the island in the sea, a place to breathe easily in the comfort of a "song" before returning to the flowing colors of the final four songs, attentive and calm. And really, submersion in the depths is what is really on offer here and where the big pay off comes in to things. That there happens to also be a killer song (a cover is in the works with Antony on vocals) at the center of things is merely one huge bonus.
Similar Albums:
Tim Hecker – Harmony in Ultraviolet
Emeralds – Does it Look Like I'm Here?
Fennesz – Black Sea